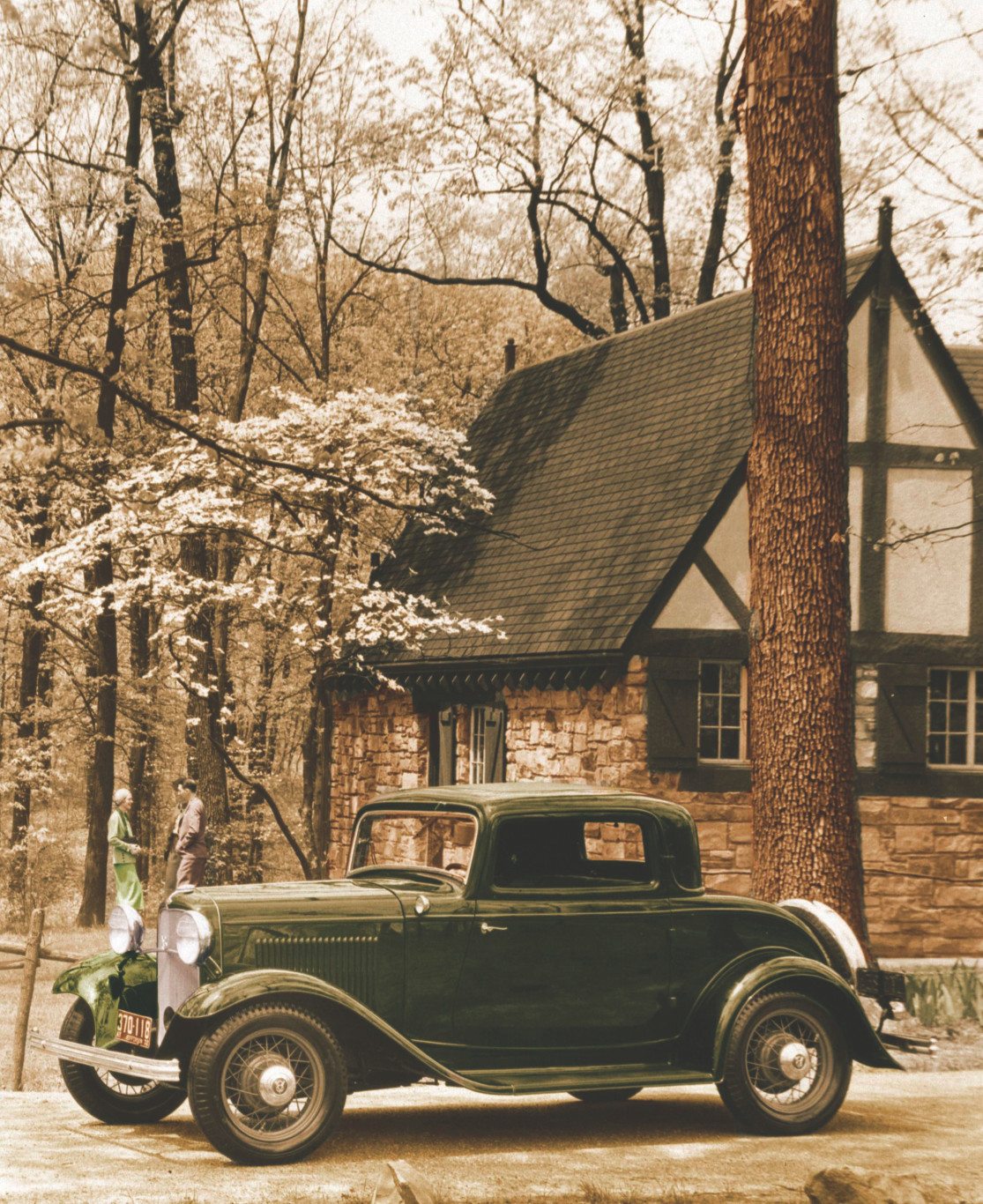 The 1932 Ford has been admired by both enthusiasts and engineers ever since its introduction three-quarters of a century ago. Also called the Deuce because of the "2" in the model year, it was the world's first popularly priced car to offer a V8 engine. This engine proved so successful that of approximately 275,000 Ford passenger cars built in the 1932 model year, about 185,000 were equipped with the V8. In the years immediately prior to World War II and well into the 1950s, a large number of 1932 Fords came onto the used car market. Their status as secondhand automobiles kept prices within reach of the average American, enabling backyard tinkerers of all ages to acquire them inexpensively, hop them up, dress them up, and campaign them in both speed and beauty contests.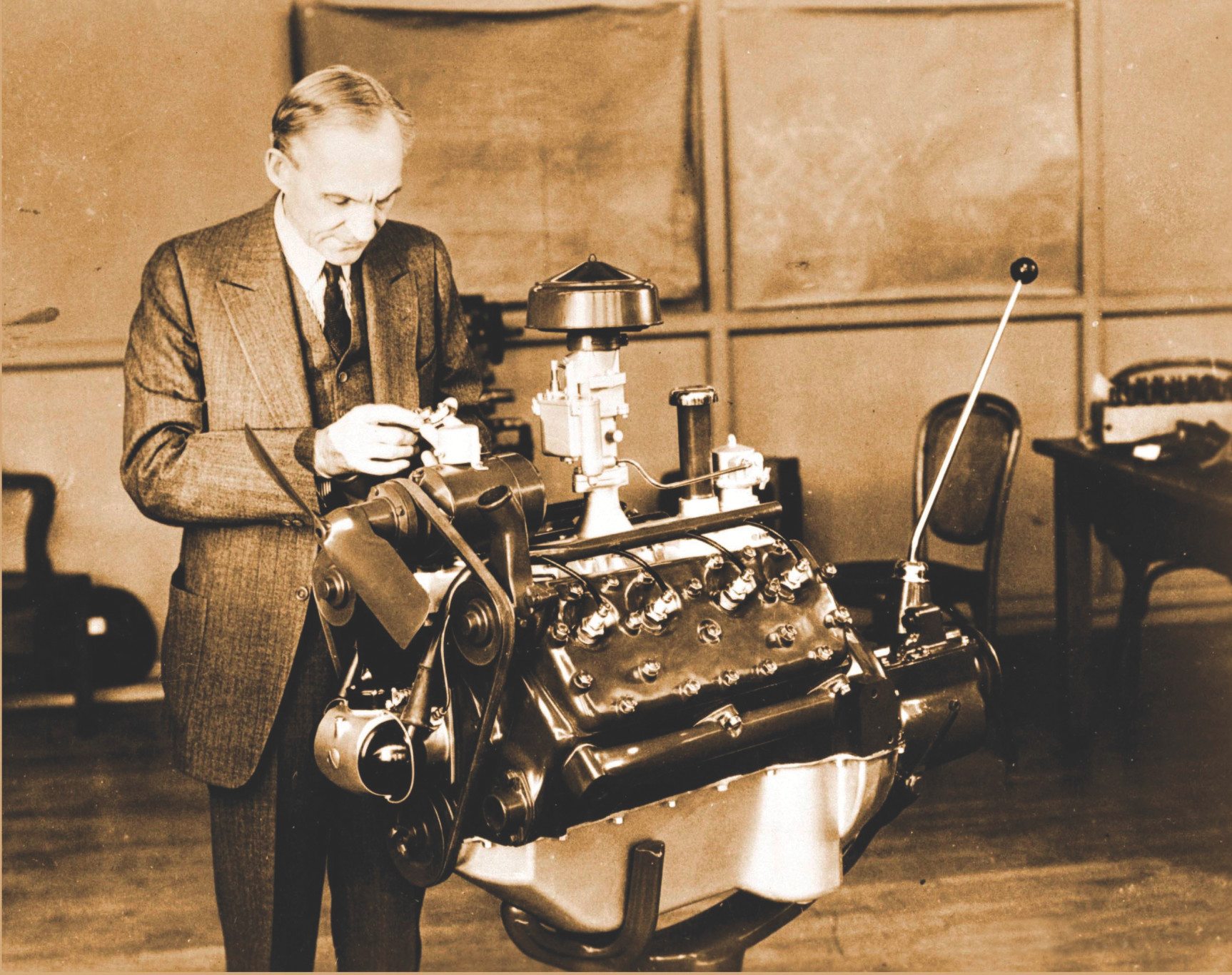 V8 Origins
While Ford is frequently given credit for inventing the V8 engine the configuration dates back to at least 1903, the year that three French Ader racing cars were built. Though the layout was as yet unproven, Ader demonstrated that more cylinders did not have to mean more hood length and that cars whose engines had cylinders in a "V" formation could be safer and more maneuverable as a result. This reality was slow to influence the industry, and the first V8 cars built in America, the Hewitt (of New York City) and Buffum (of Abington, Mass.), did not debut until 1907. Unfortunately, both cars were expensive, complex, and received little acclaim.
In France, the pioneering firm of DeDion-Bouton became the first company to series produce a passenger car powered by a V8 engine, which they cataloged from 1910 through 1923. The first American firm to quantity-produce a V8 car was Cadillac, whose 314-cubic inch model debuted in September 1914. Always expensive, the pioneering V8s offered by these manufacturers did little to influence the mass market. It was left to Henry Ford to perfect a design and manufacturing process that would allow an eight-cylinder, V-type engine to be built in large quantities and sold at reasonable prices.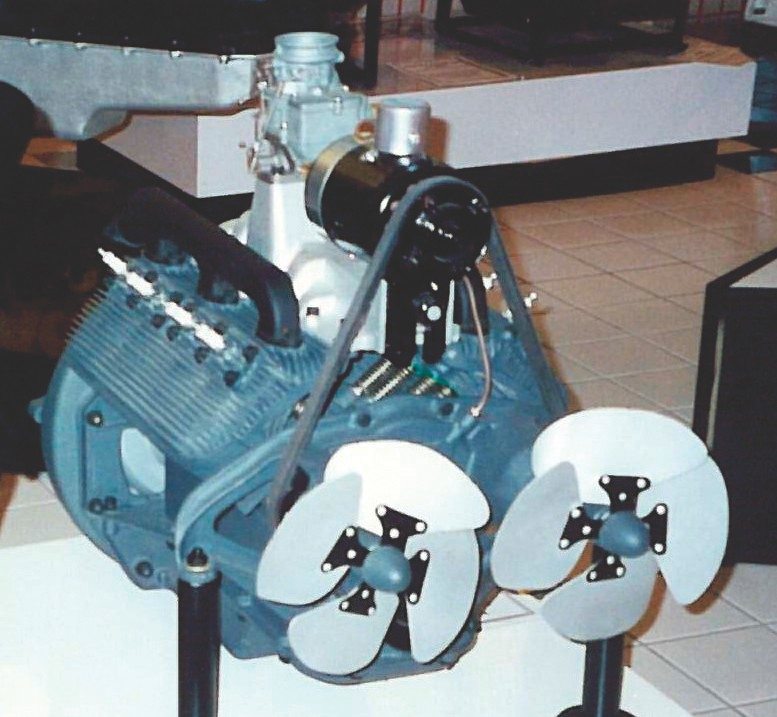 The idea to produce an eight-cylinder car came as a result of Henry Ford's desire to outclass and outsell archrival Chevrolet. Although Chevrolet had offered a surprisingly innovative overhead-valve V8 from 1917 through 1919, the model was costly to build, poorly engineered, and met with a great deal of buyer resistance. Fortunately, the GM division's workaday four-cylinder motor continued in production until its low-priced, six-cylinder replacement debuted in 1929. Not to be outdone, Henry Ford elected to produce an eight-cylinder engine and tested dozens of designs over a period of several years. Some early Ford experimental eight-cylinder engines were air-cooled, some were made of magnesium, and one was even built in an "X" configuration with four banks of two cylinders each. But the design that was ultimately embraced was a simple side-valve, water-cooled V8 built from a single iron casting.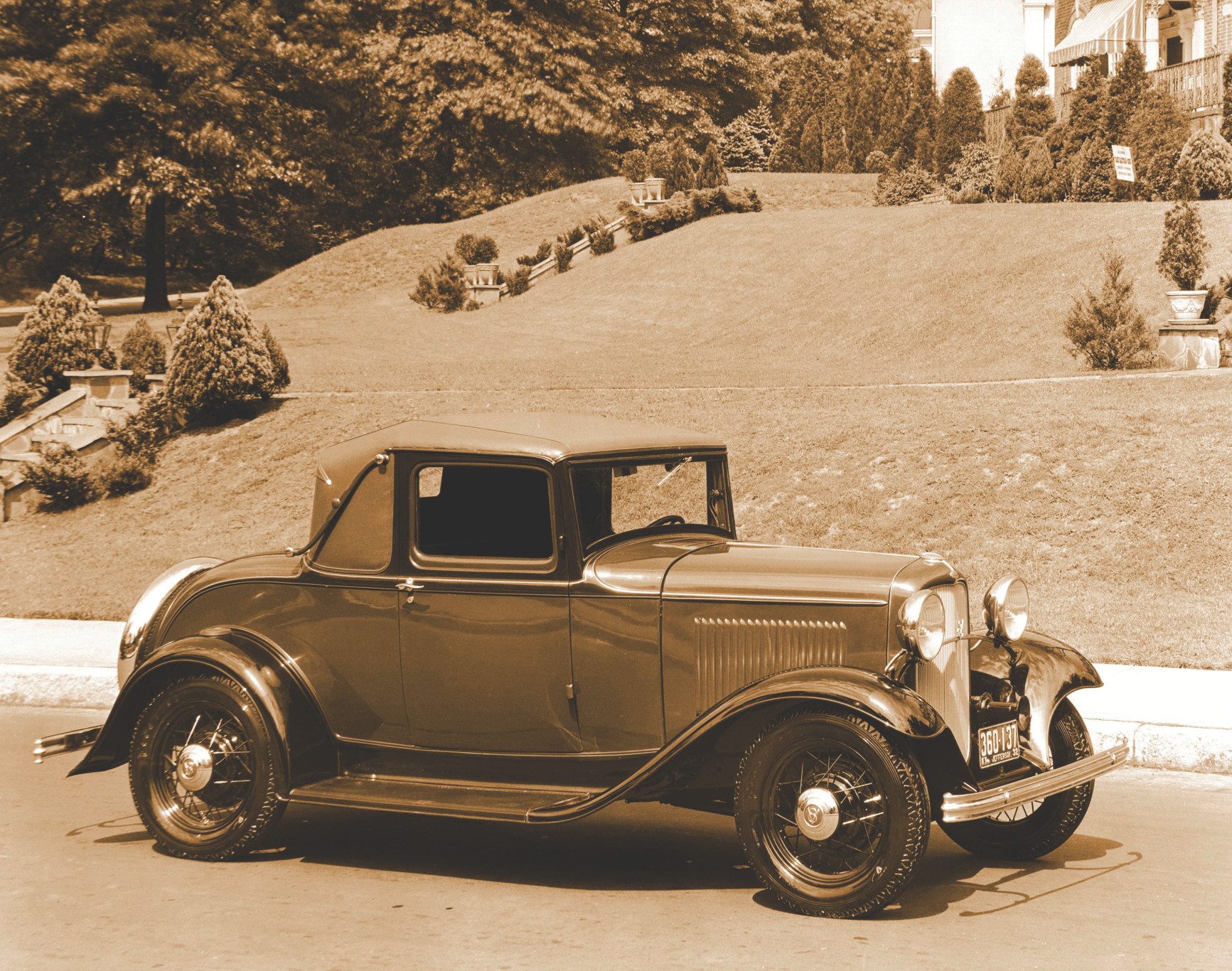 Announced on March 31, 1932, the revolutionary V8 was an immediate success. But because Ford was uncertain about the sales potential of their new car, or their ability to produce them in sufficient quantity, they thought it prudent to continue offering a four-cylinder vehicle, which was designated the Model B. Ford's course of action proved to be wise because their eight-cylinder car, initially known as the Model 18, manifested a number of problems that were ultimately solved during the course of production. Regardless, it was widely admired for its advanced engineering, good performance, and handsome looks. All 1932 Fords were styled under the guidance of Henry Ford's son Edsel and produced in plants around the world, including Europe, England, South America, and Asia.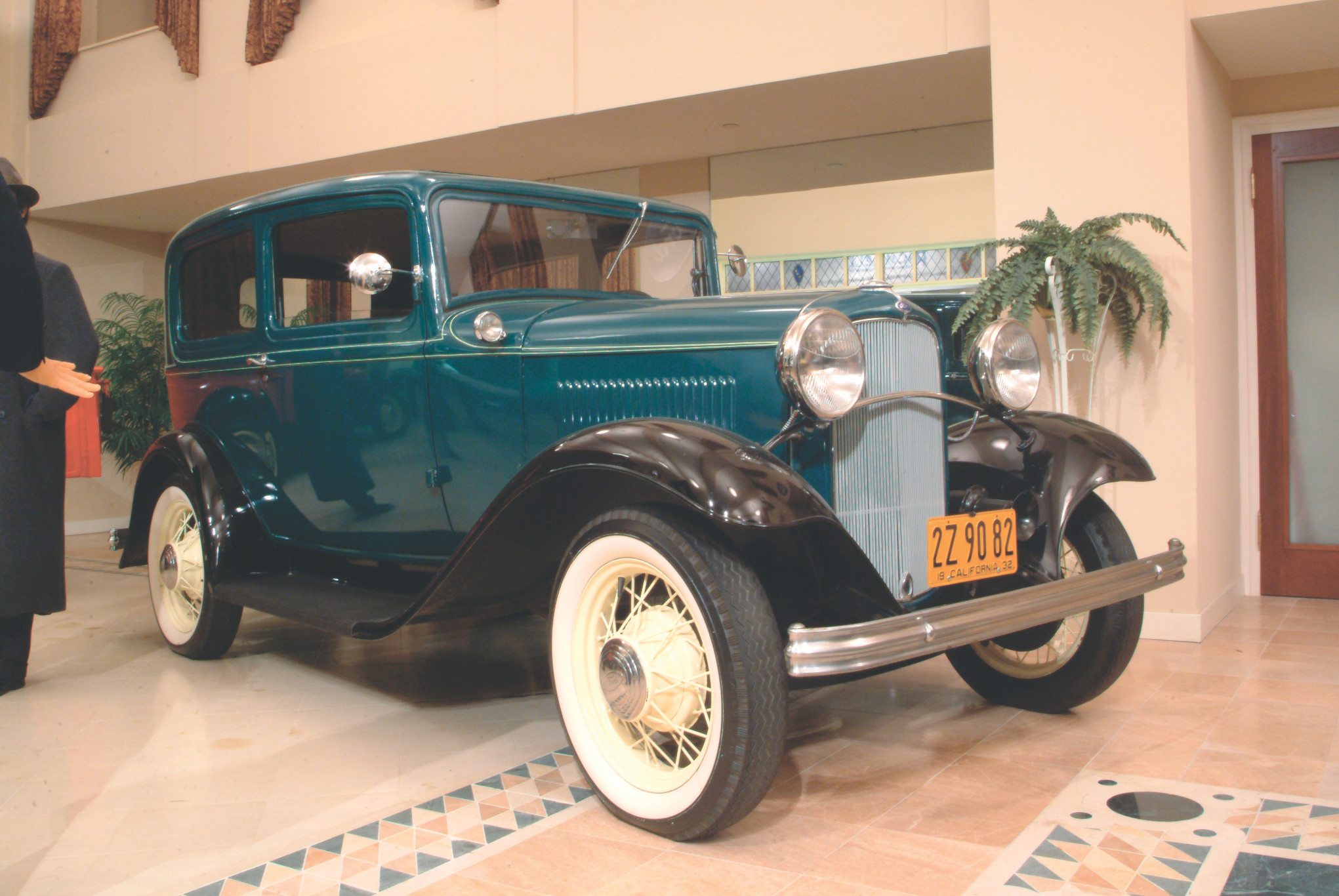 Telling a four-cylinder apart from the V8 required a close look because the outward differences were subtle. Whereas the four-cylinder Model B had an unadorned headlight tie-bar, that of the eight-cylinder model was decorated with a V8 insignia. In addition, the hubcaps on the Model B said "Ford" rather than "V8." No fewer than 14 different body styles were offered in both V8 and four-cylinder varieties. V8 prices ranged from $460 for a two-passenger roadster to $650 for a convertible sedan, which was configured as a two-door with fixed, side window frames. Four-cylinder prices were just $50 less across the board.
Power to the People
Taking notice of the acclaim, many police departments throughout the nation began to order the reasonably priced, yet powerful V8 Fords. So did a large number of rumrunners and some of the most infamous outlaws of the day. Two of the most notorious among them, Bonnie Parker and Clyde Barrow, are known to have preferred Ford V8s, and it was Clyde who was so impressed that he sent Henry Ford a handwritten letter expressing his satisfaction with the car. Law abiding citizens also took note of the capabilities of the V8 Ford and as they came onto the used car market, many were acquired by performance enthusiasts to go fast for the enjoyment of doing so, not necessarily because they were chasing someone or being pursued. For some, fast was never fast enough.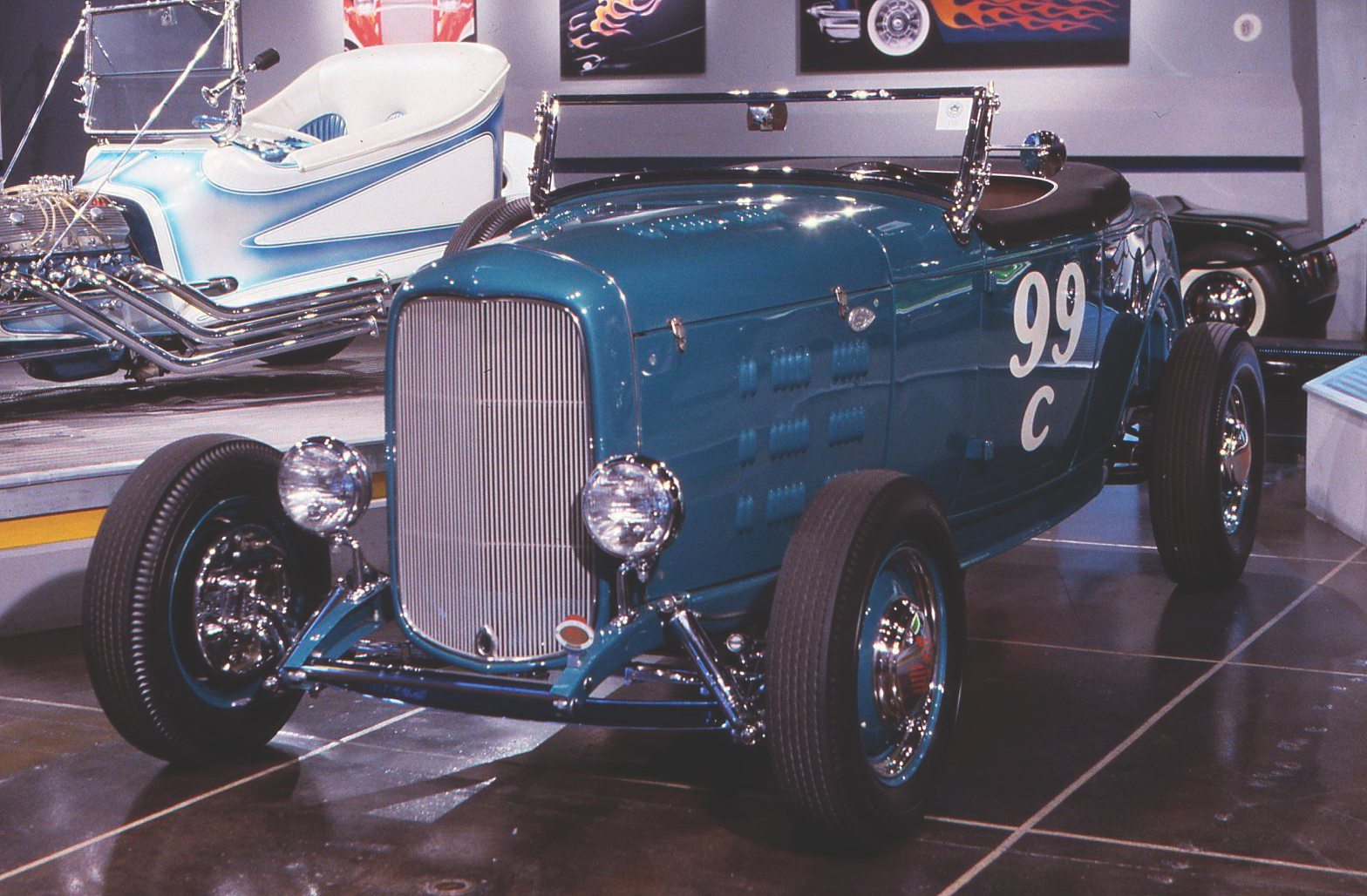 The V8's low price, light weight, and wide availability eventually made 1932 Fords a popular choice for hot rodders, and an entire industry was built around modifying the V8 to improve its performance. The near limitless possibilities for homespun body and chassis modifications and the way in which they could be combined to give the desired level of performance, or to make just the right personal statement, yielded an impressive array of vehicles. In addition, the incredible range of available performance equipment allowed enthusiasts to experiment with some interesting — and ingenious — combinations of intake manifolds, cylinder heads, camshafts, magnetos, superchargers, and other over-the-counter equipment sold in speed shops or through mail order by firms that advertised in car-related magazines of the day like Hot Rod. Even after more sophisticated Oldsmobile and Cadillac overhead valve V8 engines had become widely available, a large number of enthusiasts continued to modify their reliable flathead Ford V8s, because of the enormous amount of performance equipment that kept them competitive.
Worldwide Phenomenon
American hot rod enthusiasts were not the only ones to embrace the powerplant, which was also used in a variety of other vehicles built both in the United States and throughout the world. In America, William Stout used the engine to power his unusual Scarab, which many consider to be the father of the modern minivan. The innovative engine also powered a range of foreign-built production cars and prototypes, including the well-known British Jensen, the obscure French Wimille, and the improbable Portuguese Edford. For those desiring American performance and reliability with European dash and sophistication, an otherwise standard chassis could be ordered from the factory and sent to any number of coachbuilders throughout the world to be fitted with a custom body. Though they were more closely associated with Ferraris than Fords, the Italian firm of Pinin Farina even bodied a 1932 Ford, whose uncommonly elegant coachwork featured a dropped belt line that was the hallmark of the famous Carrozzeria for many years.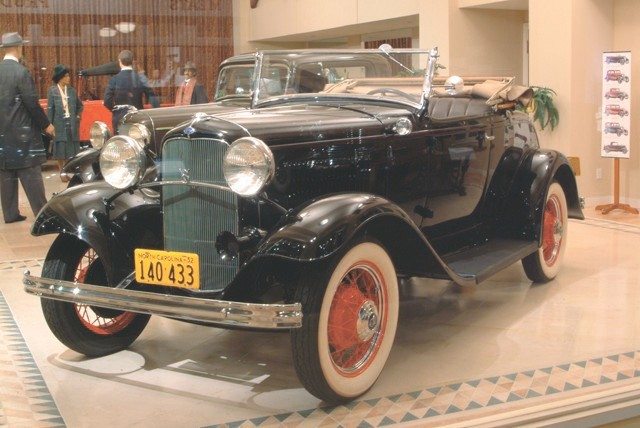 During the late 1940s and early 1950s, other American manufacturers realized that there was a brisk market for cars with compact, yet powerful V8s and by 1955 every major domestic automaker had developed their own version of the engine. Eventually, Ford's pioneering side-valve V8 was eclipsed by overhead-valve units from General Motors and Chrysler, and the last American-built Ford with a flathead V8 was produced for the 1953 model year.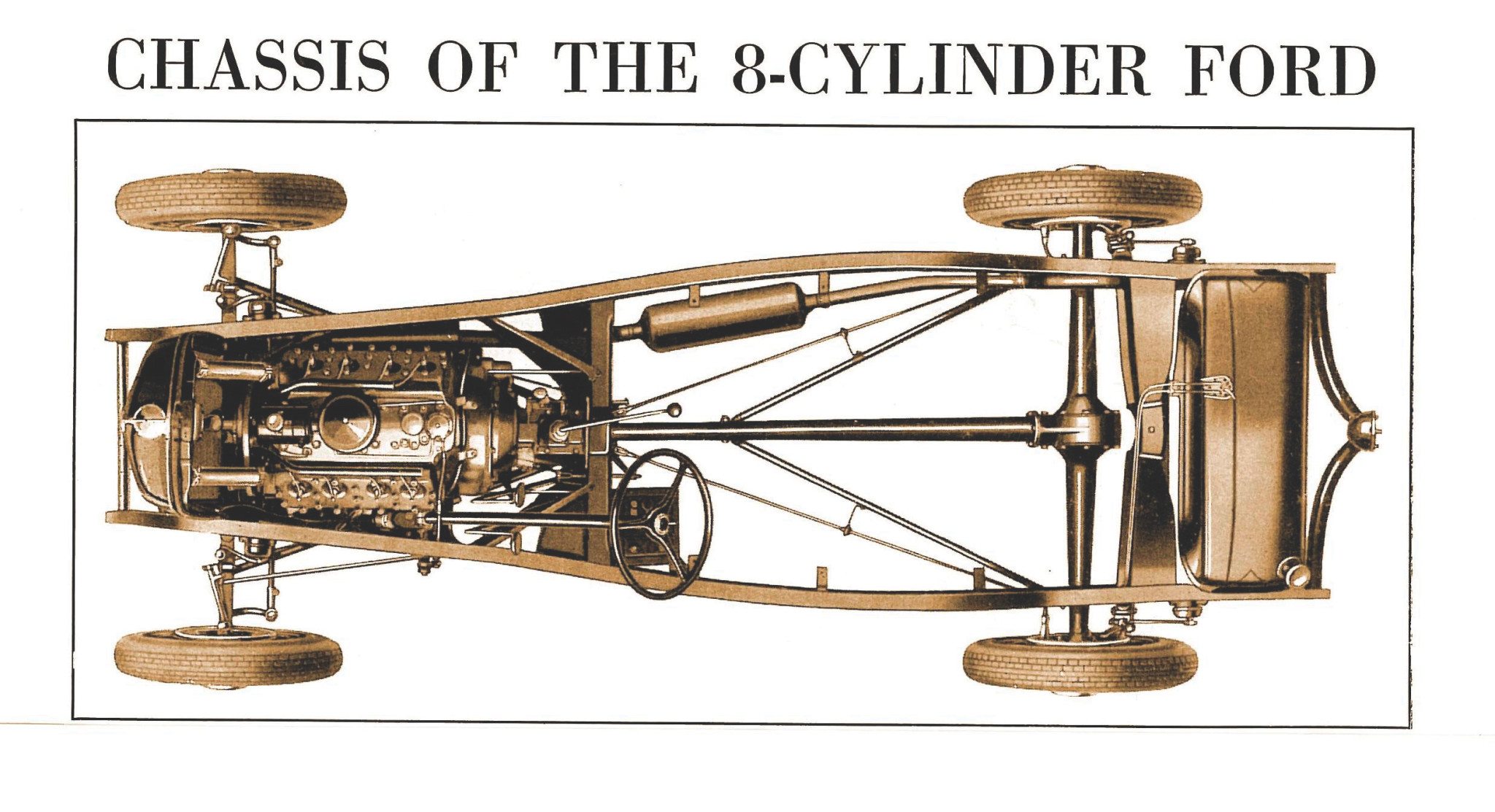 Today some of the best-remembered and most coveted Deuces are the hot rods that have come to be known by the names of their builders. The Doane Spencer, Bob McGee, and Ray Brown roadsters are some of the most highly revered open 1932 Fords. Among closed cars, the Doyle Gammel coupe, Andy Kassa coupe, and the Clarence "Chili" Catallo coupe (which later became the Little Deuce Coupe of Beach Boys recording fame) are three of the most prized by enthusiasts. Drawing inspiration from these pioneering builders, a large number of Ford Deuce enthusiasts seek to acquire unaltered cars, which they intend to modify for a run on the Bonneville Salt Flats or campaign at the Grand National Roadster Show for top honors. Though less appreciated by purists, Deuce replicas built of both metal and fiberglass are more available and affordable to hot rod fanciers and bear witness to the staying power and abiding popularity of the original.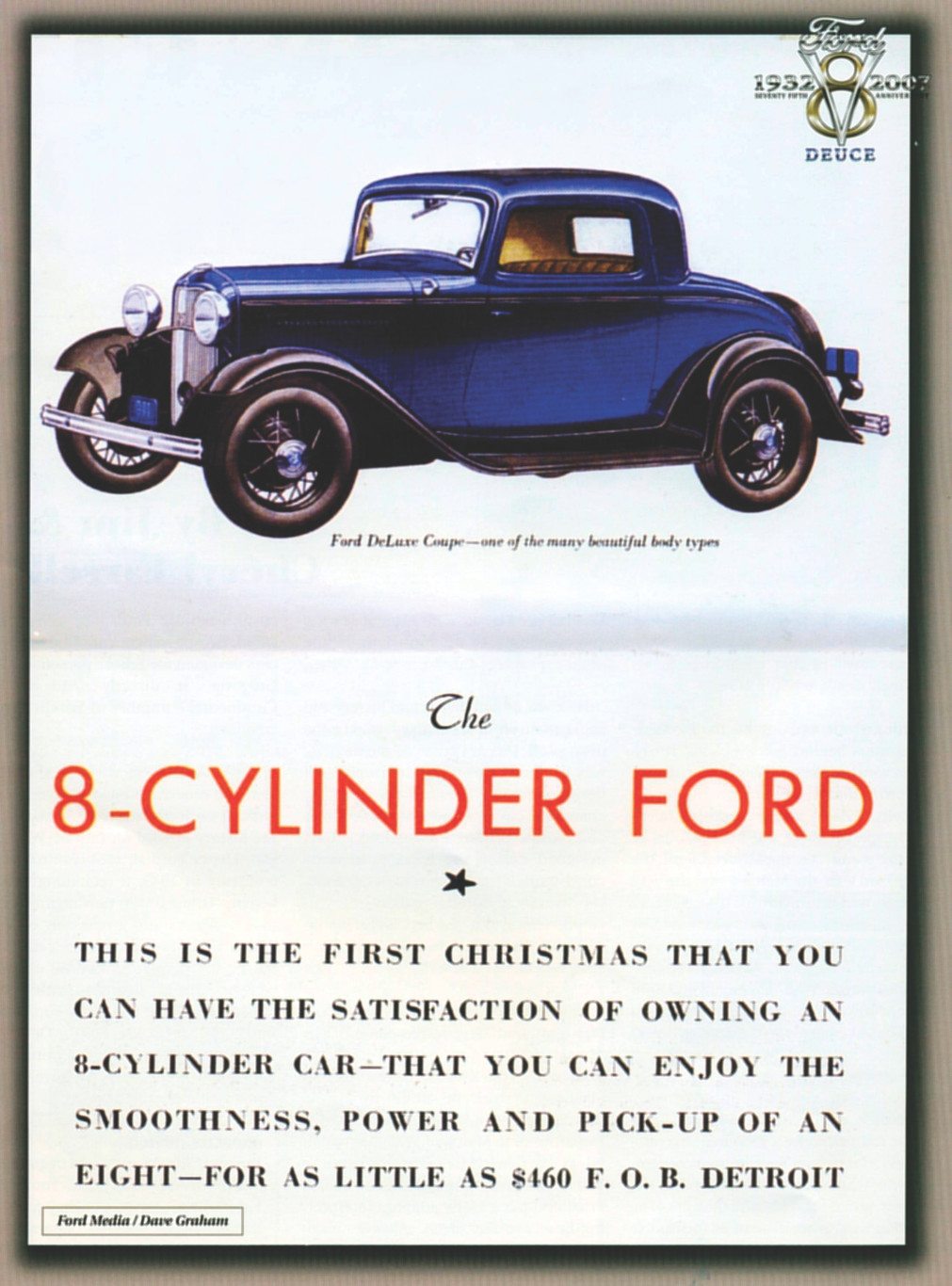 The well remembered 1932 Fords are more popular than almost anyone could have predicted at the time of their introduction. Because they are so highly valued by performance aficionados, 1932 Ford coupes and roadsters are difficult to find in original, unmodified condition. Like the James Dean Mercury of almost two decades later, the Deuce continues to captivate enthusiasts and is as sought after now for its performance, technical simplicity, and ability to inspire creative modification as it was when it was new. The 1932 Ford's mystique has only grown during the past three-quarters of a century and an ever increasing number of modern enthusiasts still regard them as the ultimate canvas on which to express their mechanical artistry.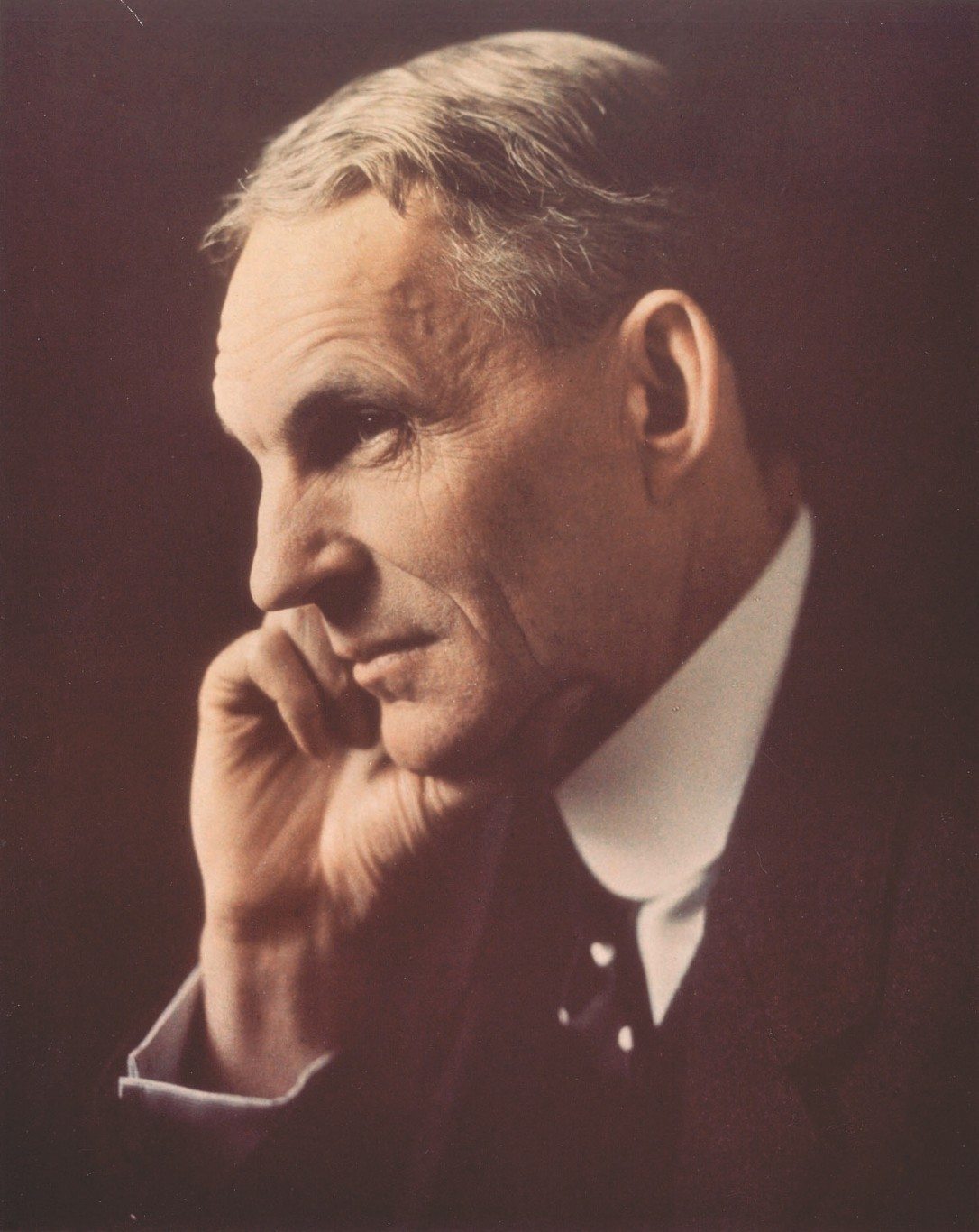 By Leslie Kendall
© Car Collector Magazine, LLC.
(Click for more Car Collector Magazine articles)
Originally appeared in the June 2007 issue
If you have an early model Ford or another collectible you'd like to insure with us, let us show you how we are more than just another collector vehicle insurance company. We want to protect your passion! Click below for an online quote, or give us a call at 800.678.5173.