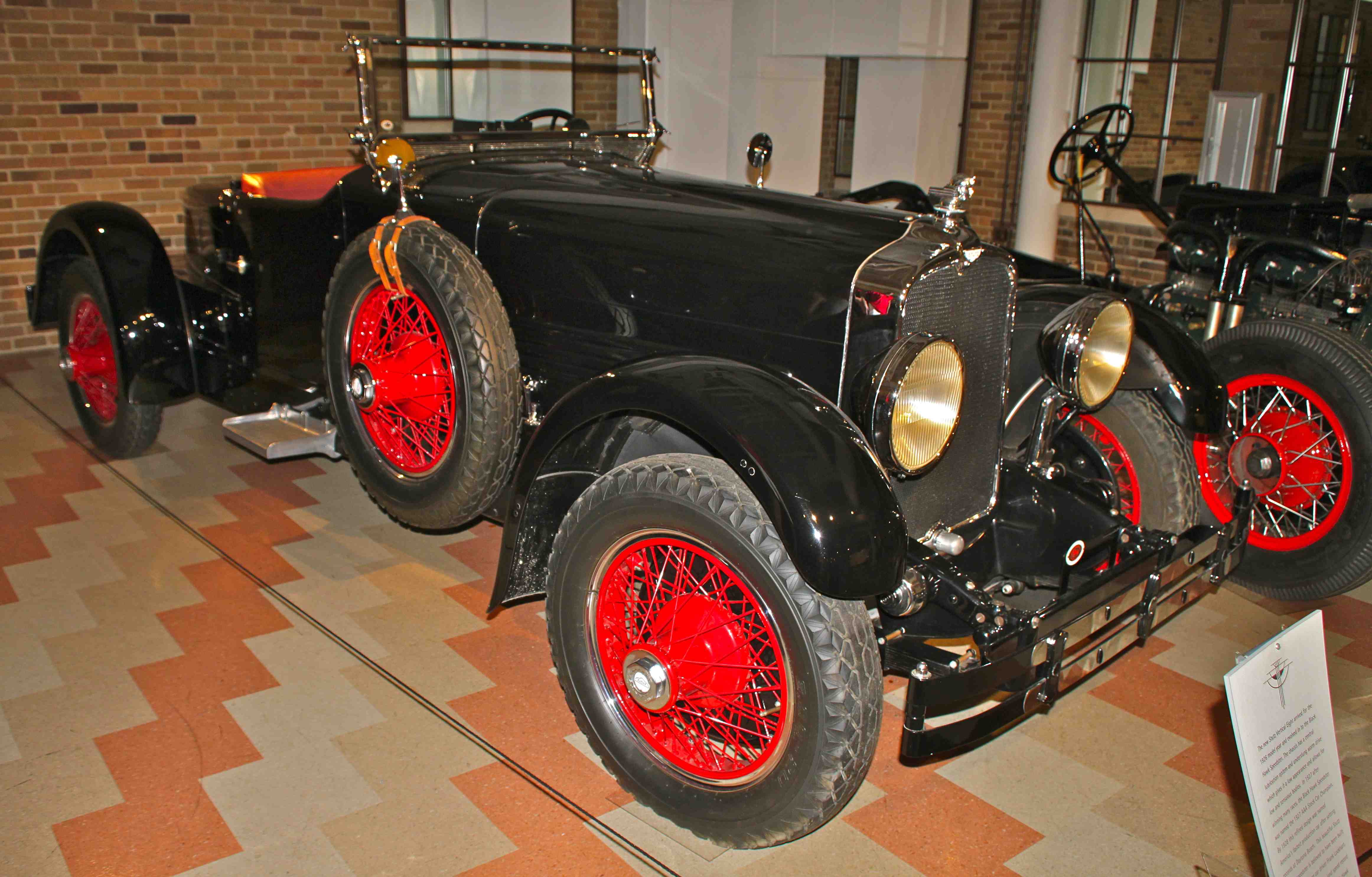 The new Stutz Vertical Eight engine first arrived in 1926, and by 1928 it was the power plant for the new Black Hawk Speedster. It features a central chassis lubrication system and an underslung worm drive which allowed designers to create a sensuous low slung body for the car. The inline eight produced 115 HP, and the 2-seat Blackhawk was available for $4,895 by 1928.
The Speedster was named the 1927 AAA Stock Car Champion of the year, and was honored as America's fastest production car after setting records at Daytona. A similar car also finished second at the 24 Hours of Le Mans in 1928. This example is believed to have been built for famed Stutz racecar driver Frank Lockhart, who ironically was killed during a land speed attempt and thus never received the car.
The Black Hawk is recognized as a Full Classic by the Classic Car Club of America and is eligible to participate in all of that club's activities. Additionally, it is eligible to compete in nearly any racing or rallying event, and several are regularly seen at SVRA Vintage races around the country.
If you have a Stutz motor car or another collectible you'd like to insure with us, let us show you how we are more than just another collector vehicle insurance company. We want to protect your passion! Click below for an online quote, or give us a call at 800.678.5173.