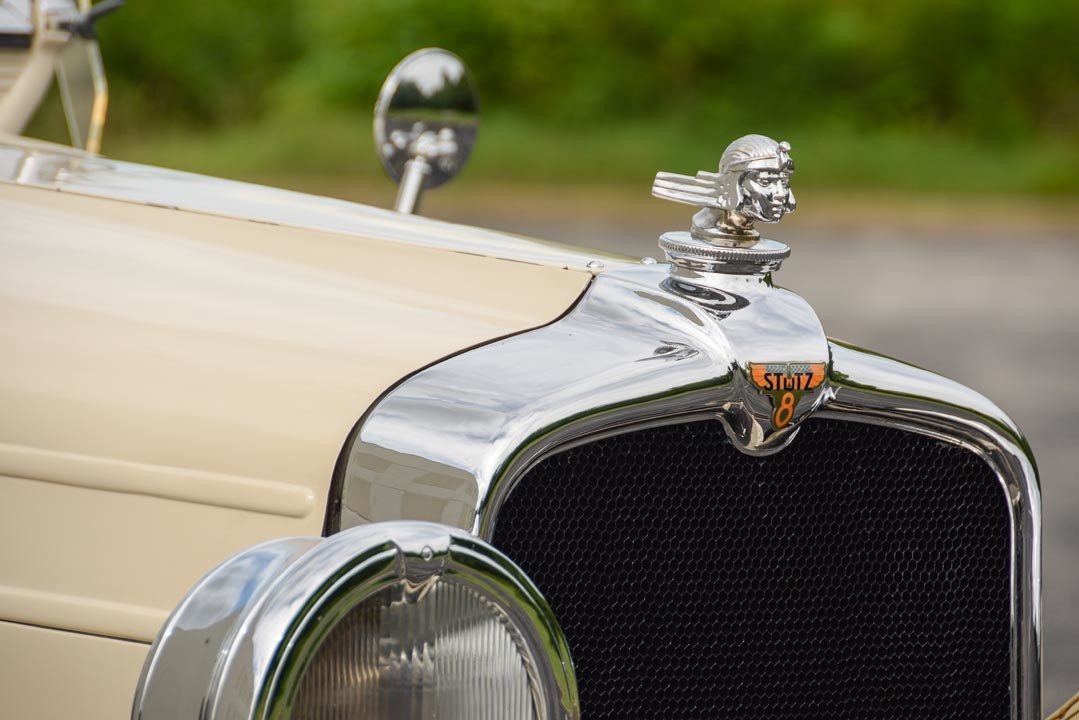 Harry C Stutz is one of the great automotive pioneers of the last century, considered alongside greats such as Bugatti, Miller and Duesenberg. One of his first forays into automobile manufacture was the design of an engine for the American Motor Car Company's underslung model. Harry Stutz soon formed the Ideal Motor Company, in 1911, and immediately saw the importance of marketing his automobiles through racing. The very first car that left the Indianapolis plant was delivered straight to the track to compete in the Indianapolis 500 mile race, finishing 11th with no mechanical issues or failures, earning the slogan "The car that made good in a day". One year later, renamed the Stutz Motor Company, their cars were seen as one of the finest money could buy.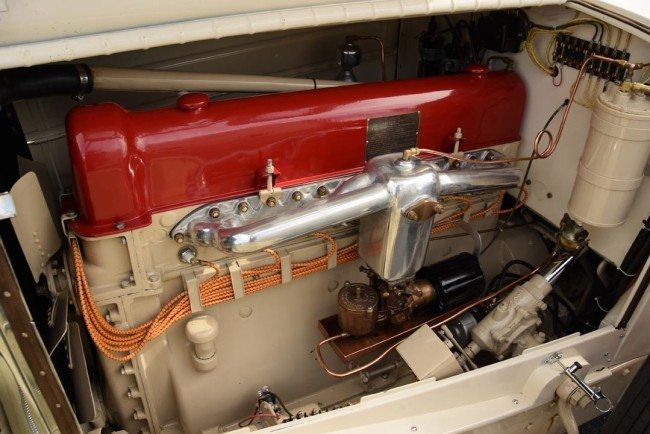 Engineer Frederic Moscovics developed the "Safety Stutz" chassis for 1926, with a double drop that gave a low center of gravity, excellent handling, and a rakish look. Four-wheel hydraulic brakes were fitted as well as a worm-drive rear axle. The new "Vertical Eight" straight 8 engine had a single overhead camshaft driven by a link-belt chain, and twin-plug ignition. It was smooth, powerful and very quiet. In 1927, a Vertical Eight equipped model AA set a 24 hour speed record, averaging 68 mph over 24 hours, and Stutz backed that up in 1928 when they finished 2nd to the Bentley Boys at the legendary 24 Hours of LeMans race.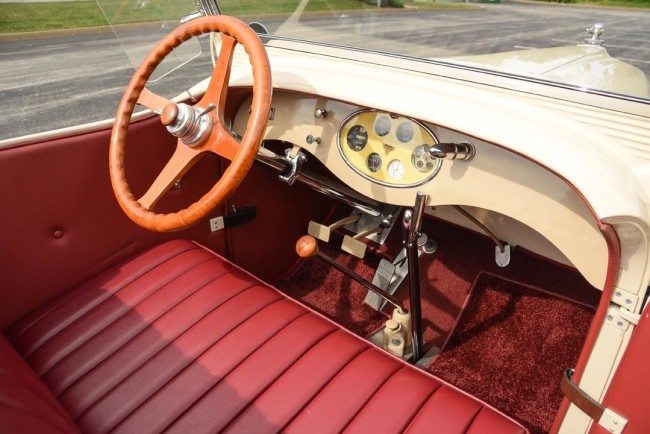 This magnificent Stutz AA Black Hawk Vertical 8 features a beautiful, sporting boat-tail speedster body. The boat-tail design debuted in 1927 as the very first American car with this style of coachwork. This example still wears its original ID tag, displaying number AAS570575. It has been carefully restored to a high standard and is ready for touring or show. The body is finished in a subtle two-tone light beige/tan, which is set off by dark red painted wheels and a red cockpit. Minimalist cycle fenders with fabric mud guards up front, simple alloy step plates and dual side mounts complete the look. Paint finishes and panel fit are excellent, and chrome trim and detailing live up the quality of the rest of the car. The body is styled with drum headlights, wind wings, dual tail lights, and of course, the wonderful Stutz mascot on the radiator.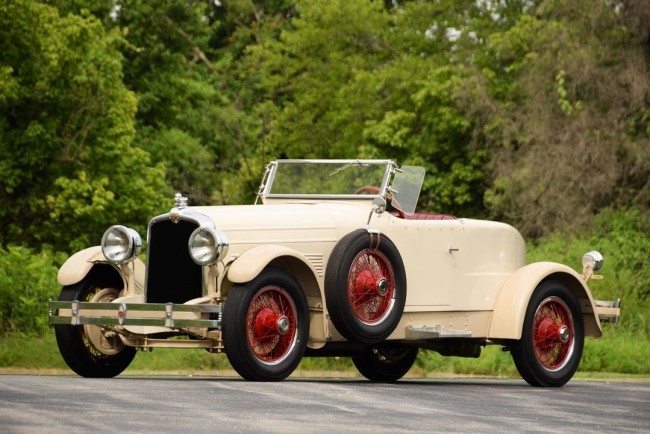 Inside the period cabin, newer red upholstery is in excellent condition with matching red carpeting. The simple dash features comprehensive instrumentation and a fantastic wood steering wheel mounted on a chrome column. For touring, luggage can be stowed either via the side mounted golf club door or the small trunk in the rear of the body. The Vertical Eight engine is a strong runner and has been very nicely detailed. It is striking with a beige painted block and an evocative red cam cover. Thanks to the overhead cam and dual ignition, the 298 cubic inch mill is good for a strong 95 horsepower. This particular example also wears a period Wall Oil Rectifier, an early oil filtration device that heats the oil to rid it of unwanted moisture and fuel. The engine bay of this Stutz is a fascinating lesson in clever engineering and fine restoration work.
Moscovics-era "Safety Stutz" cars are highly renowned for their robust performance and excellent handling for the period, and today remain highly collectible. The example here has been lovingly restored to a high standard, and invites regular use as a sporty touring companion for CCCA events or an entry to nearly any show field in the world.
298.6 cu. in. SOHC inline eight-cylinder engine, 95 HP
Three-speed manual transmission
Solid front axle and live rear axle with semi-elliptic leaf springs
131" wheelbase
If you have a Stutz or another collectible you'd like to insure with us, let us show you how we are more than just another collector vehicle insurance company. We want to protect your passion! Click below for an online quote, or give us a call at 800.678.5173.