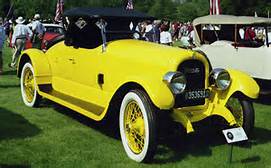 Nordyke & Marmon Company, located in Indianapolis, Indiana, manufactured the Marmon automobile, producing fine cars from 1903 through 1933. The Marmon brand is certainly remembered for their impressive V-16 engine introduced during the early 1930s, but none of that would have been possible without the success of these earlier sporting cars.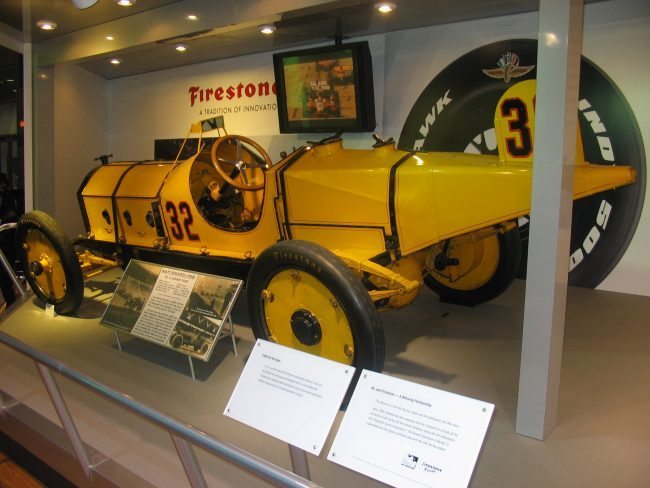 Marmon set the racing world on its ear in 1911, when Ray Harroun won the Indy 500 in a Marmon. Known as "The Wasp" for it's bright yellow paint and pointed tail, it was the only vehicle equipped with a single seat, rather than the popular two-seat configuration, where the second seat housed the mechanic. Many people were critical of the single seat configuration, feeling it was unsafe because the driver would not be aware of other racecars overtaking him. A solution was devised by the Marmon crew to install a rear-view mirror on the vehicle, the first of its kind according to many historians.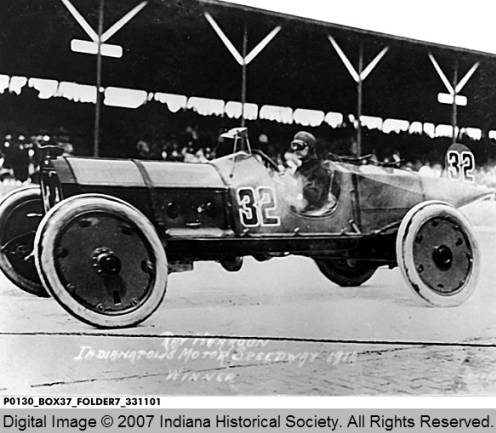 In 1916 the Marmon 34 was introduced as an evolution of the Model 32. The lovely Model 34B shown here is powered by an overhead-valve six-cylinder engine comprised mostly of aluminum. Aluminum was used throughout many parts of the vehicle including the body, radiator and hood. Its 340 cubic-inch displacement produced 34 horsepower, thus its name – 'the 34'. The Model 34 was available in a variety of body-styles including the 1921 Speedster we photographed at the CCCA Grand Classic at the Gilmore Museum. The only wheelbase size available was 136 inches, and weight was in the neighborhood of 3300 pounds. Production of the Model 34 continued until 1924, when it was replaced with the Model 74 and 75.
As a publicity stunt and to gain media attention about the new Model 34, a Marmon 34 was driven across American in under six days, beating 'Cannonball' Baker's record.  The transmission is an unsynchronized three-speed manual unit in the H pattern. Mechanical rear brakes provide the stopping power. The Marmon has a unique transverse rear suspension, and the unit frame with running boards acts as horizontal & lateral support truss. It was well known to be the fastest production car in America, and just a handful are known to exist today.
If you have a Marmon Motor Car or another collectible you'd like to insure with us, let us show you how we are more than just another collector vehicle insurance company. We want to protect your passion! Click below for an online quote, or give us a call at 800.678.5173.