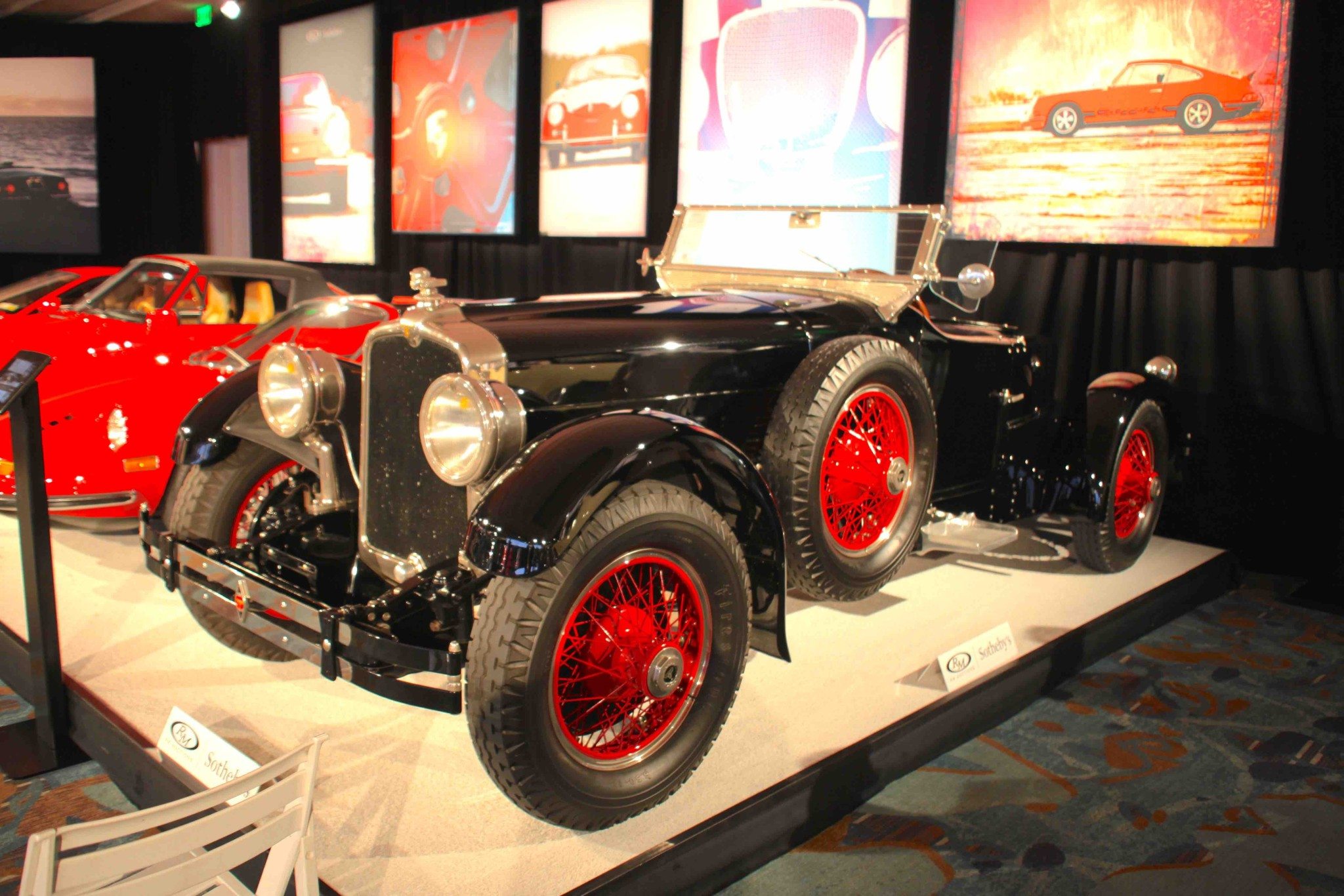 The 1927 Black Hawk Speedster was the modern successor to the legendary Stutz Bearcat of the Brass Era, and it was the first "boattail" speedster to be produced by a major American manufacturer. With its powerful straight-eight engine, which was fed by dual Zenith carburetors, and a strong chassis with underslung worm drive and lightweight Robbins bodywork, it was able to capture the Stevens Trophy Cup at Indianapolis, as well as the AAA Stock Car Championship. It was, simply put, America's fastest production car, with power and sensual style to spare.
The known ownership history of this car begins in 1947, when it was owned by Bruce Robbins, of Pasadena, California (not believed to be a relative of the original coachbuilder). In an article on his Stutz in the October 1954 issue of Road & Track magazine, Mr. Robbins recalled finding the car locally through a newspaper advertisement, where it was being offered for $200. It was largely complete, including the original boattail bodywork, with the exception of the fenders. Correct fenders were modified from those taken from a Stutz touring car of this period, and the missing windshield was recreated, with a borrowed original used as a pattern. The body was finished in red with black fenders.
Mr. Robbins eventually sold his Stutz to Edward Fenton, of Los Angeles, and it then passed in 1959 from Fenton to William F. Harrah, for Harrah's Automobile Collection in Reno, Nevada, who restored the car, and it was displayed in Harrah's Automobile Collection until 1985, when it was sold to the late Sam Vaughn, of Uncertain, Texas, for his own famous collection. After Mr. Vaughn's untimely passing, it passed into the ownership of another well-known collector, Herbie Livingston, from whose South Carolina museum it was purchased by the present owner.
By the late 1990s, the cosmetics of the car had deteriorated from its long museum display. Its owner requested that his son, the owner of Northeast Ohio Restoration, perform a new restoration based on the original restoration file, copies of which were acquired from Harrah's. A very cool car in good condition, with red wire wheels, wooden steering wheel, and cycle fenders with leather gaiters on the front. Upholstery with nice patina, it's a rare car that was capable of outrunning pretty much anything on US roads in 1927. The car earned a CCCA Premier status, and has been enjoyed on a number of 1,000-mile CARavans, where it always performed beautifully.
This Black Hawk Speedster is not only authentic but also one of the most well known and respected among enthusiasts, as it has literally decades of known history, and it hammered sold at $390,000 plus commission of 10.00% for a final price of $429,000 at the 2015 RM/Sotheby's sale at Amelia Island.
If you have a Stutz motor car or another collectible you'd like to insure with us, let us show you how we are more than just another collector vehicle insurance company. We want to protect your passion! Click below for an online quote, or give us a call at 800.678.5173.