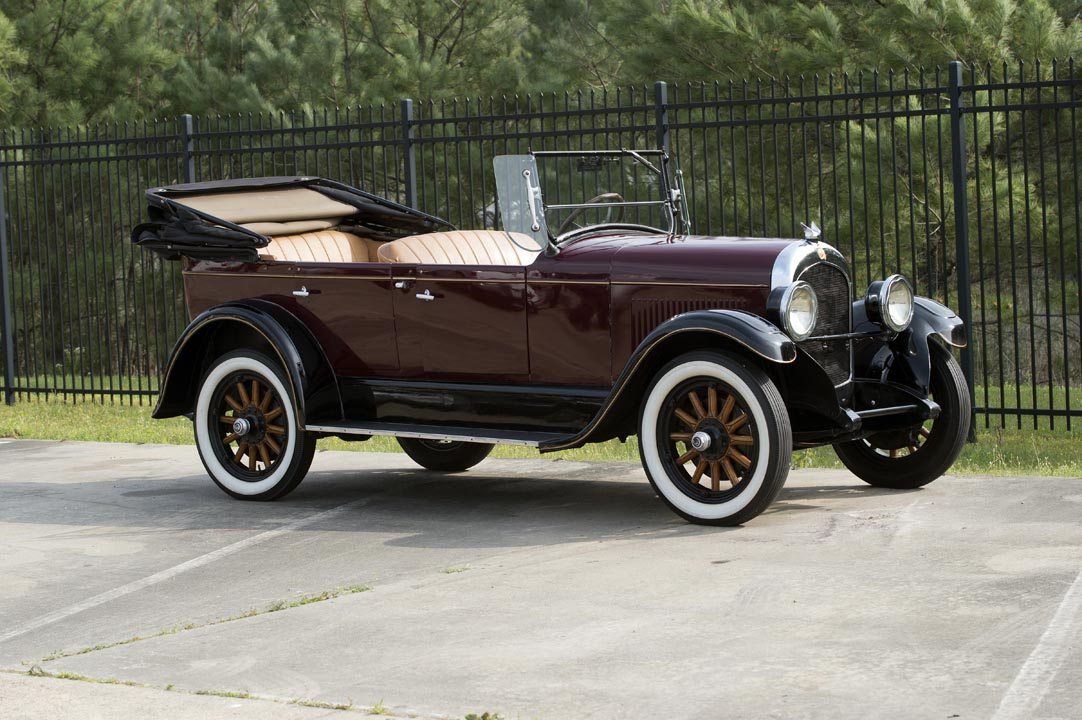 The Chrysler Corporation was officially founded in 1925 after Walter P. Chrysler took on the on the reorganization of the ailing Maxwell Motor Company. Development of an all-new model was already underway, as Mr. Chrysler had the vision of a mass-market car that was higher quality than a Ford, yet more affordable than a Buick. Chrysler engineers pushed hard in 1925 to bring the stylish F58 to market, but most of production was in 1926. 1926 was an exciting year for Chrysler, as it was the first year a Chrysler vehicle ever paced the Indianapolis 500.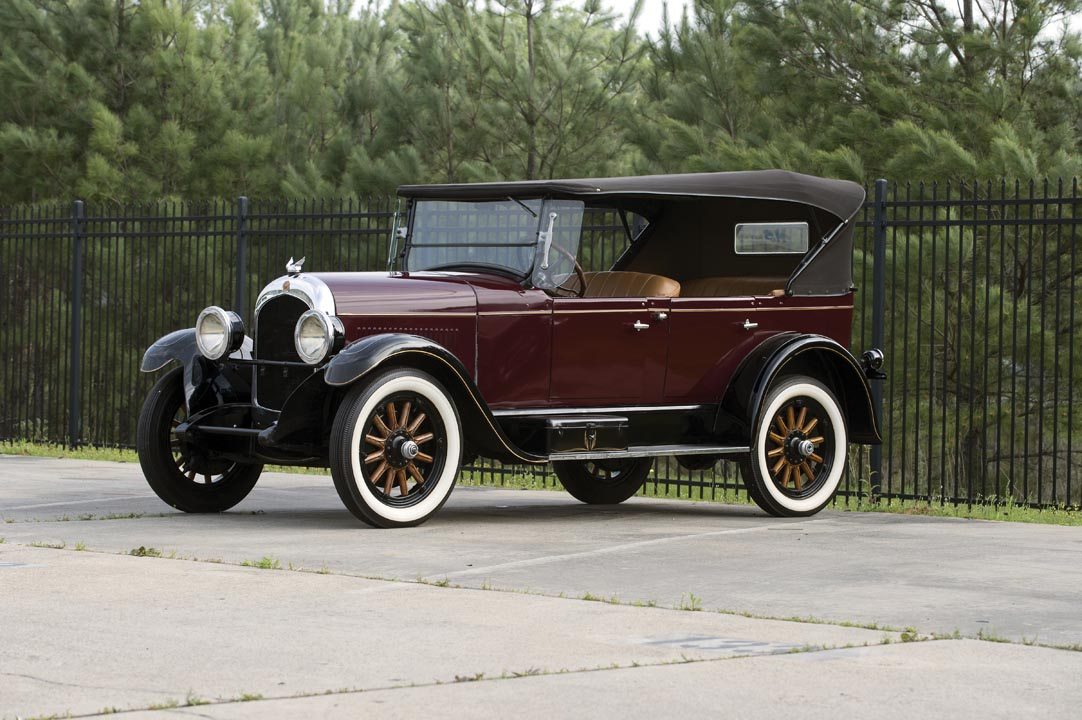 Production of the new Model F58 began in December of 1925, with direct drive-line lineage back to the Maxwell, and named for it's effortless cruising speed of 58 MPH. Chrysler's brochures boasted that the four-cylinder, 5-passenger convertible "offered 3 qualities combined in no other car – 58 miles per hour, 2 to 25 MPH in 8 seconds, and 25 miles to the gallon". Surviving F58's are rare, and it is viewed by most by MOPAR historians as the very genesis of the Chrysler brand. It would not take Chrysler long to evolve into a full line brand, and part of the Detroit Big Three.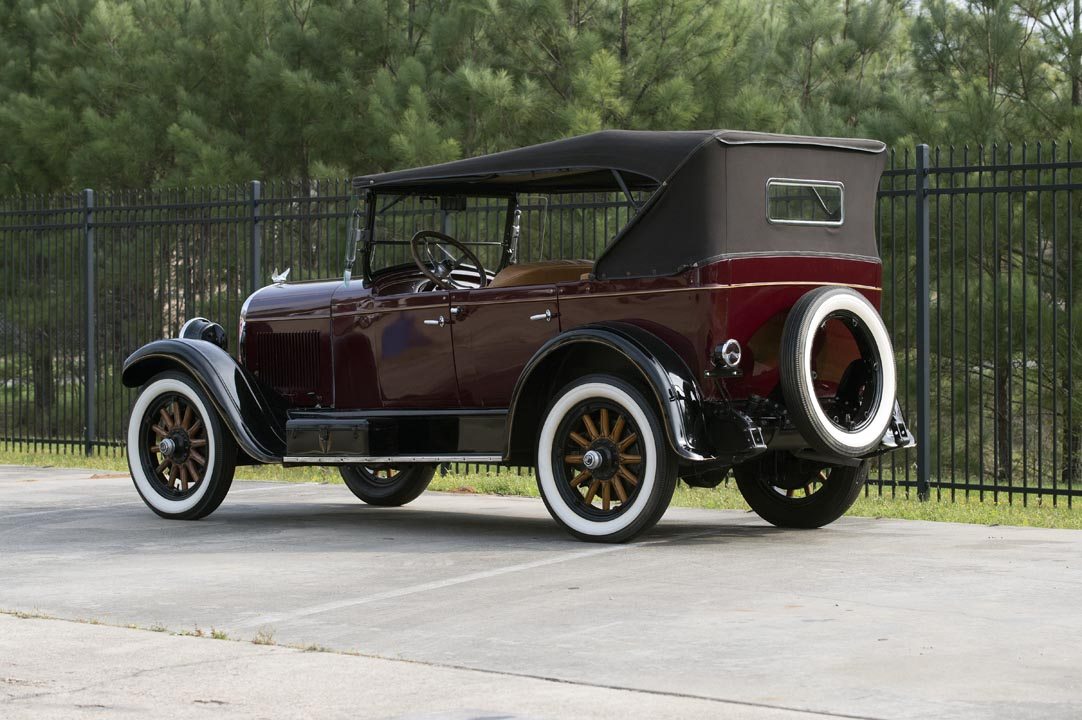 Under the hood of this 5 passenger open car is a four-cylinder engine that displaces 186 cubic-inches and produces 38 horsepower, mated to a three-speed manual gearbox with floor shift controls, shaft drive, and a conventional clutch.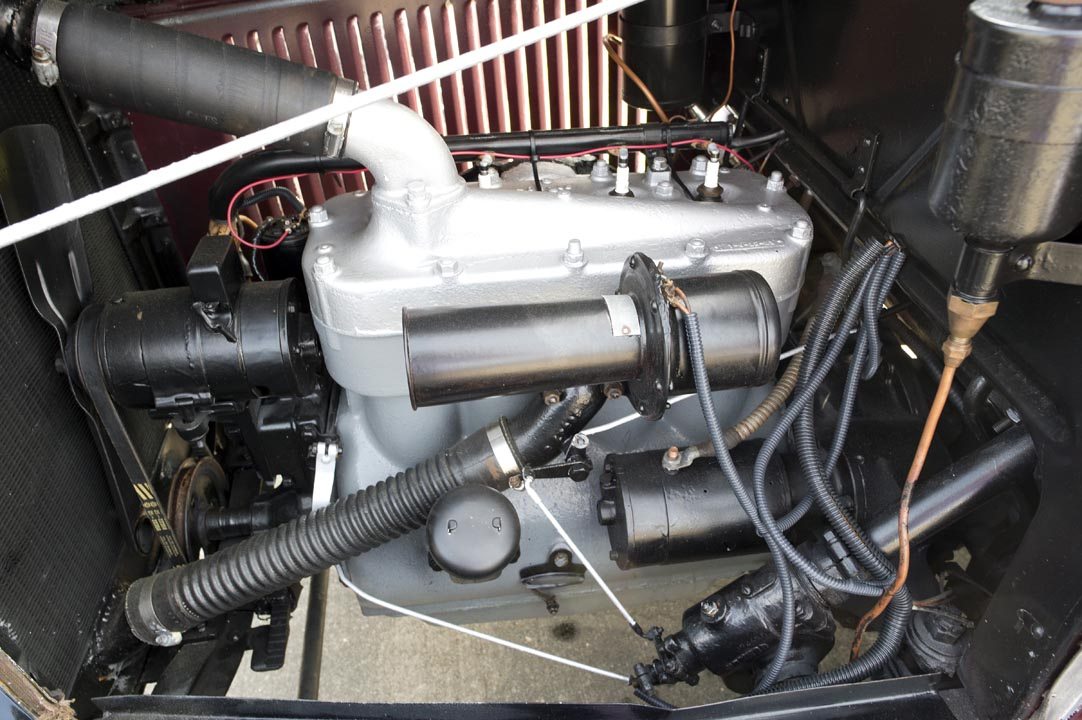 The example we photographed last month in Conroe, Texas came out of a large and respected Texas collection, and was in fine operating shape, but certainly not a trailer queen. The car features four-wheel hydraulic drum brakes and beautiful wooden artillery wheels. The older restoration was nicely done and the maroon paint is holding up with a nice shine, but there are spots that are showing wear.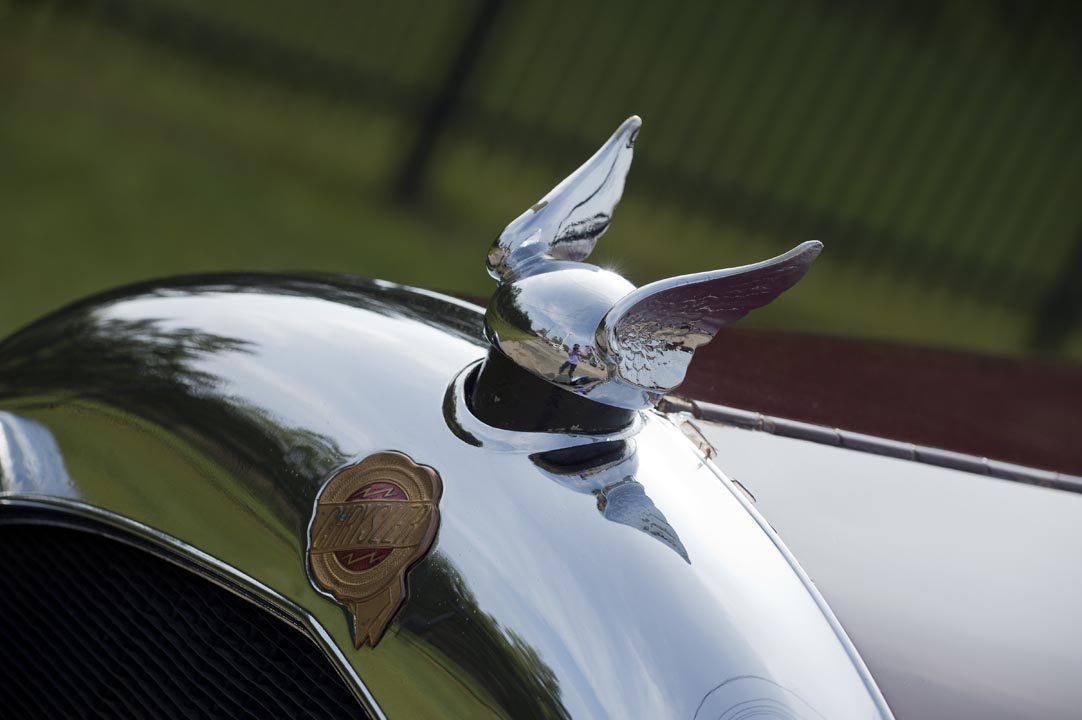 The interior and the soft top are great, and the car has been regularly enjoyed in parades and car shows alike by the consignor, who calls it "a rare car that few people can correctly identify". The interior is in fine shape – simple and stylish – and the car starts easily and runs as silently as you would expect.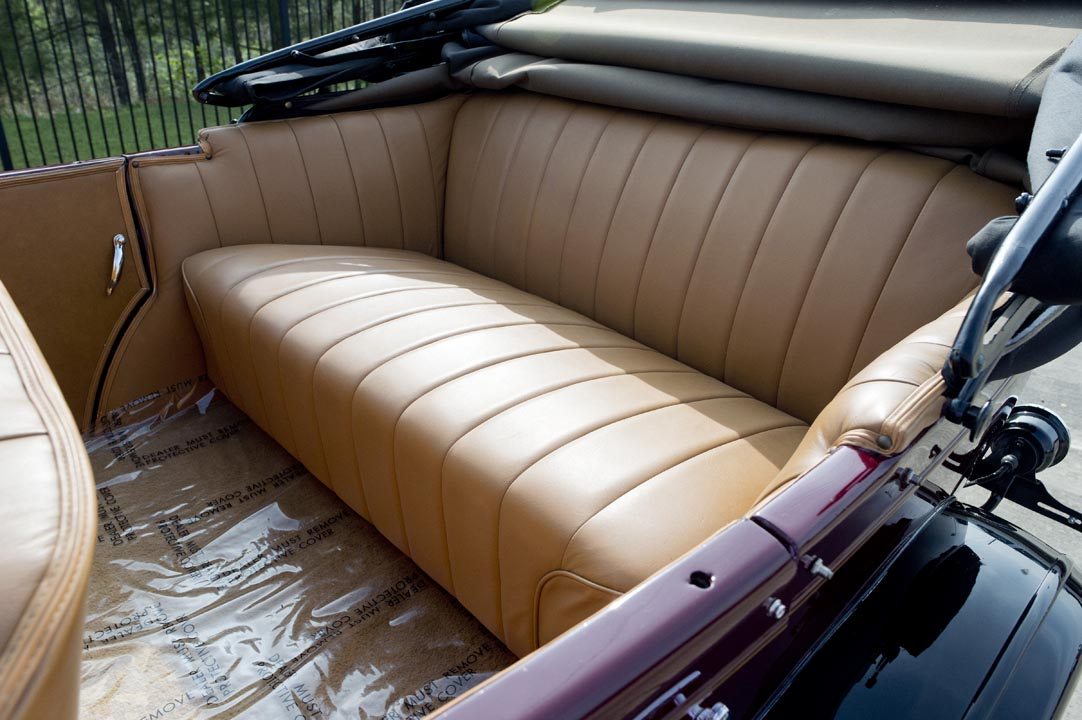 If a classic open Chrysler is on your list, there just aren't many opportunities to find them that are not a full restoration. This car was quite original and well maintained, and we thought it would be really fun to own, with stylish pin-striping and artillery wheels, they are a far more stylish choice than any Model A. It sold at the recent Houston Classic Auction put on by Worldwide Auctioneers for just under $20K, simply proving that while million dollar classics are fun to watch, there are still tremendous bargains out there as well.
186 cubic inch inline four-cylinder engine, 62 HP
3 speed manual transmission
4 wheel drum brakes
4 wheel semi-elliptical leaf spring suspension
112" wheelbase
If you have an early model Chrysler or another collectible you'd like to insure with us, let us show you how we are more than just another collector vehicle insurance company. We want to protect your passion! Click below for an online quote, or give us a call at 800.678.5173.