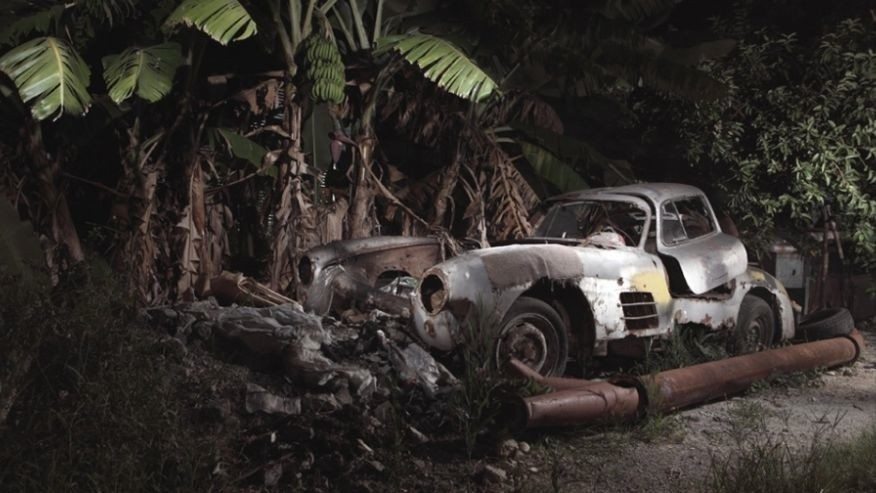 President Obama announced yesterday the normalization of relations between the U.S. and Cuba, a historic day that changes the tense relations with the island 90 miles off the Florida coast that have existed for over 50 years. No doubt, there are plenty of treasure-hunting car enthusiasts already on a plane to Havana hoping to bring back some automotive souvenirs.
Pre-revolution cars from the 1950s are prevalent on the streets and in the alleys of the Caribbean nation, as Cubans were forced to tirelessly try to keep them on the road indefinitely as taxis and daily transportation. Among the plentiful Fords and Chevrolets are a few rare luxury cars once owned by some of the capitalists that fled the island once Fidel Castro came to power.
Finding them is a favorite pastime of many visitors, including photographer Piotr Degler, who recently set out to discover a million-dollar Mercedes-Benz 300SL Gullwing Coupe that was supposedly left to rot by the side of a road under a banana tree.
Degler documented the search in his Carros de Cuba 2015 calendar, which features shots of cars and people he came across during the more than 25,000 images he took on the trip. After travelling nearly 2,000 miles, and speaking to countless locals, he finally found the elusive Mercedes sitting there, half buried in rubbish, its doors ajar and body decayed.
Degler captured the moment, one that may not last much longer now that Cuba's doors are set to open to America once again. Although it may be too far gone to be saved, if someone does manage to restore it, the car could be worth a million dollars in excellent condition.
If you are lucky enough to find a gem like this, we hope you'll call Heacock Classic for insurance once it's in the states. But, if you've used up your frequent flyer miles, or you're just not up for the challenge, Degler's large format calendars start at $80.
If you have an early model Mercedes-Benz or another collectible you'd like to insure with us, let us show you how we are more than just another collector vehicle insurance company. We want to protect your passion! Click below for an online quote, or give us a call at 800.678.5173.