At Heacock Classic, we do more than just insure collector vehicles and race cars. We create relationships! We look at our insureds as more than just a number. We love chatting with our customers, hearing their stories and learning what excites them about this special hobby.
One of our reps recently sat down with a Heacock customer, Richard K., to learn a little about his Collector Car history. Richard has owned his GT350 since new. And, during this time, he has run a lot of road rallies with it and even built his own "computer" in the 1960's to track the time, speed and distance efforts of his rallies. Below is an excerpt of our conversation with Richard.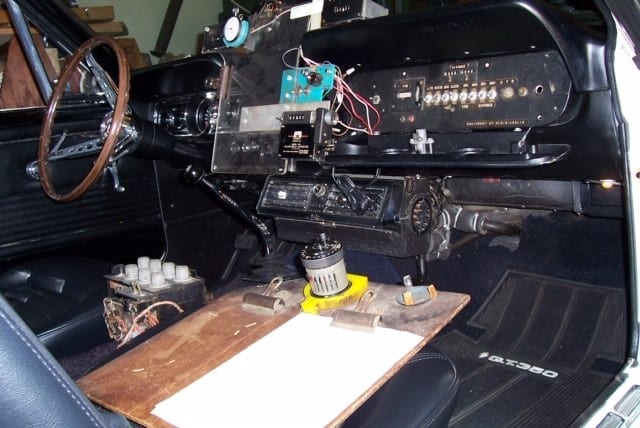 Q: What is your favorite thing about the Collector Car world?
A: "Meeting people and the cars you see. The social and competitive sides are definitely my favorite things."
Q: What was your first Classic Car?
A: "A 1956 Buick Special which I purchased my 2nd year of college when men lived off campus. I kept it until I graduated. Then I purchased a 1953 Zagato body fiat."
Q: If you could own either one of these Collector Cars again, would you?
A: "I'd own the Zagato again in a heartbeat!"
Q: Did you grow up loving cars or was this a passion you picked up throughout the years?
A: "When I was about 13 or 14, I started to become interested in cars. One of my parents' friends was a dentist and he had a bunch of gadgets and was always working in his garage. I started working in his garage with him and then started rallies at 18. My father was terrible driver!"
Q: So, I guess your father didn't teach you to drive?
A: "No way! My mother and father were both terrible drivers. My parents' friend taught me."
Q: If you could have one Collector Car no matter the cost, what would it be and why?
A: "Well I'd have to win the lottery, but a 1955 Lancia Spider. I used to own one and it was absolutely gorgeous. I would have it back in a minute. I owned it in 1978 for 12 or 14 years. It was restored by a guy in Pittsburgh that only restored Lancias."
Q: Why did you part with it?
A: "I received an offer that I couldn't pass up."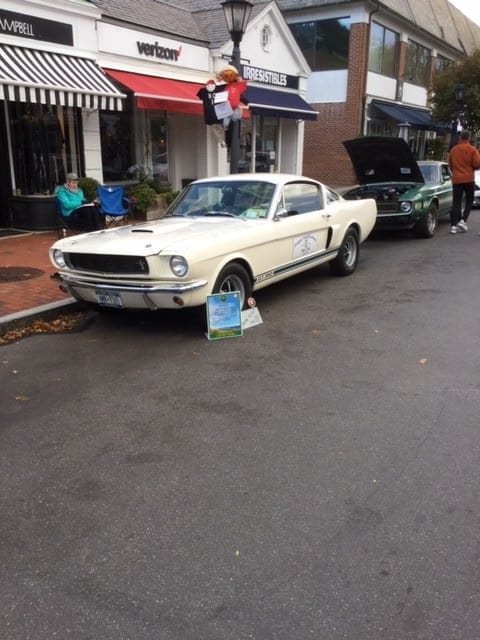 Q: If you had to name your child after any of the classic automaker brands, which would you pick and why?
A: "Shelby! I owned this car the longest. 53 years. It has 187,000 miles on it. It is a car that I really cherish. It is a great car, I am the only original owner of a 1963 Shelby."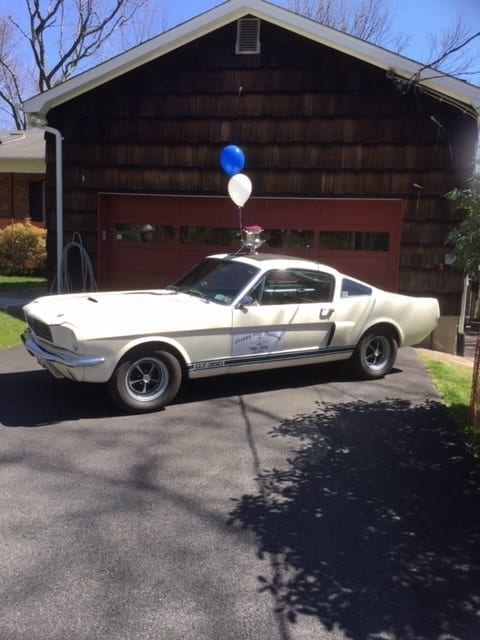 Heacock Classic Shout-Out from Richard: "Heacock was very good in handling a claim recently. I saw your team this year at Pittsburgh and the car looks great. You guys were spectacular in handling my claim. Thank you!"
The next Heacock customer we sat down with was Dave N. Dave shared some great stories and history with us. We almost felt like we were there with him the entire time. Dave is a street and race car guy so we got to ask him some racing related questions as well!
Q: What made you want to get involved in race cars/Collector Cars?
A: "For me, it was race cars. There was no such thing as Collector Cars when I grew up. In the 50's I don't think there was a conscious effort for people to go out and buy an old car. I was 14, my brother was 20, and it was summer. He came home from a terrible construction job to find me napping on the front porch glider. He didn't like that and started to beat me up with a rolled-up magazine. This was 1956 and the magazine was called "Sports Cars Illustrated". There was an article in there called Grand Prix of Germany and instantly I was hooked! A few months later my brother was going to Watkins Glen and I wanted to go. Of course, being my older brother, he didn't want his younger brother tagging along. But my mom made him take me. After that, I was hooked even more!"
Q: What is your most memorable race event and why?
A: "My most memorable event was the 1973 Camel GT (IMSA) race at Mid Ohio. This series started in 1969 and eventually became the biggest in the US. The team I was driving for was Auto Sport by Jiri.  We were a small BMW dealer in New York, but the boss was a genius engineer.  We knew we were fast and ended up the first car under 2.5 liter and 10th overall in a field that started about 60 cars.  I remember being up on the winner's podium thinking this is a BIG WIN! I was so excited. Shortly after that, we headed home. Driving home it started pouring down rain and we got a flat tire. The crew had been celebrating and were asleep so I had to change it. I was the only one not drunk at the time. I just remember that a few hours prior I was the big guy on that winner's podium, and now I'm changing a tire in the pouring rain."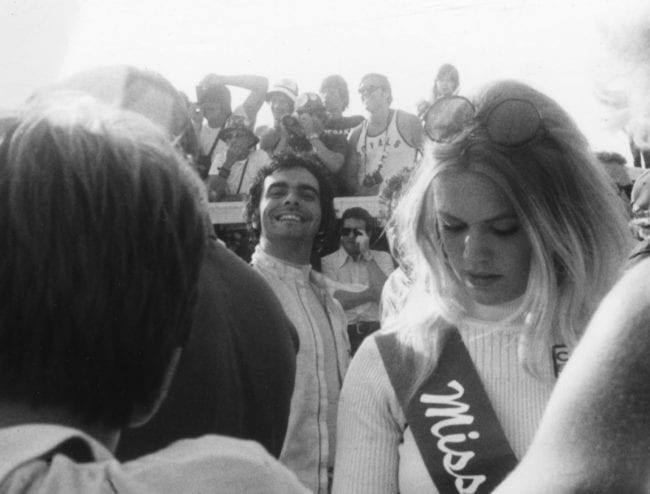 Q: If you could race at any race track in the world, which course would you pick and why?
A: "Nurburgring in Germany. This ring in Germany is 14 miles for 1 lap. It's probably the most dangerous track in the world! People smash their cars all the time there."
Q: Oh, so you're a little bit of a daredevil?
A: "I guess you could say that!"
Q: How did you learn to drive a race car? What was the experience like?
A: "You couldn't get a license until you were 16 and I started this passion at 14. You couldn't race a race car in the US until you were 21. This was pre-Vietnam. After Vietnam, the age changed to 18 and you could sign a waiver to drive a race car. I continued to read magazines before I could drive. I would get on my bike and go to the store to get a magazine and pretend I was racing a car. I lived near a cemetery and would practice sliding my bike around in it for hours. After I became old enough to drive a car, I'd take my car to a grocery store lot in town on snowy nights and drive around the light poles sliding around on the snow. I would purposely slide so I could learn control over the car."
Q: If you could race anyone who would you pick and why?
A: "Just one? I have about 3!"
Q: Okay top 3.
A: "First would be Juan Manuel Fangio. He was from Argentina. When Argentina came out of WWII he was winning races. The government and sponsors sent him to Europe and he began winning immediately. No one could beat him and he won 5 World Formula 1 Drivers Championships.
Second would be Sterling Moss. He was British. Moss started racing as a teen which was unheard of back then. This was in the 50's, he was good looking, and crazy about fitness. He had muscles and walked around with his shirt off looking great. You'd almost never see someone doing that back then. No one could beat Sterling Moss in a race but Fangio. Both Moss and Fangio were hired in 1954 and 1955 by Mercedes to race. They kept winning 1st and 2nd place in the races. Moss was simply the fasted in any car, no matter what the car was.
Third would be Dan Gurney. Gurney was an American. He was smart and a fast driver. He was an engineer and could drive anything. He won in Grand Prix, Indy cars, NASCAR, sedans anything."
It is obvious that Rich and Dave have such a strong passion for this hobby. Better yet, for this lifestyle! This is so much more than a hobby for many collectors like Rich and Dave. Do you remember what got you into this lifestyle? Can you recall your most memorable car event? Want to share your story with us? We'd love to hear it!