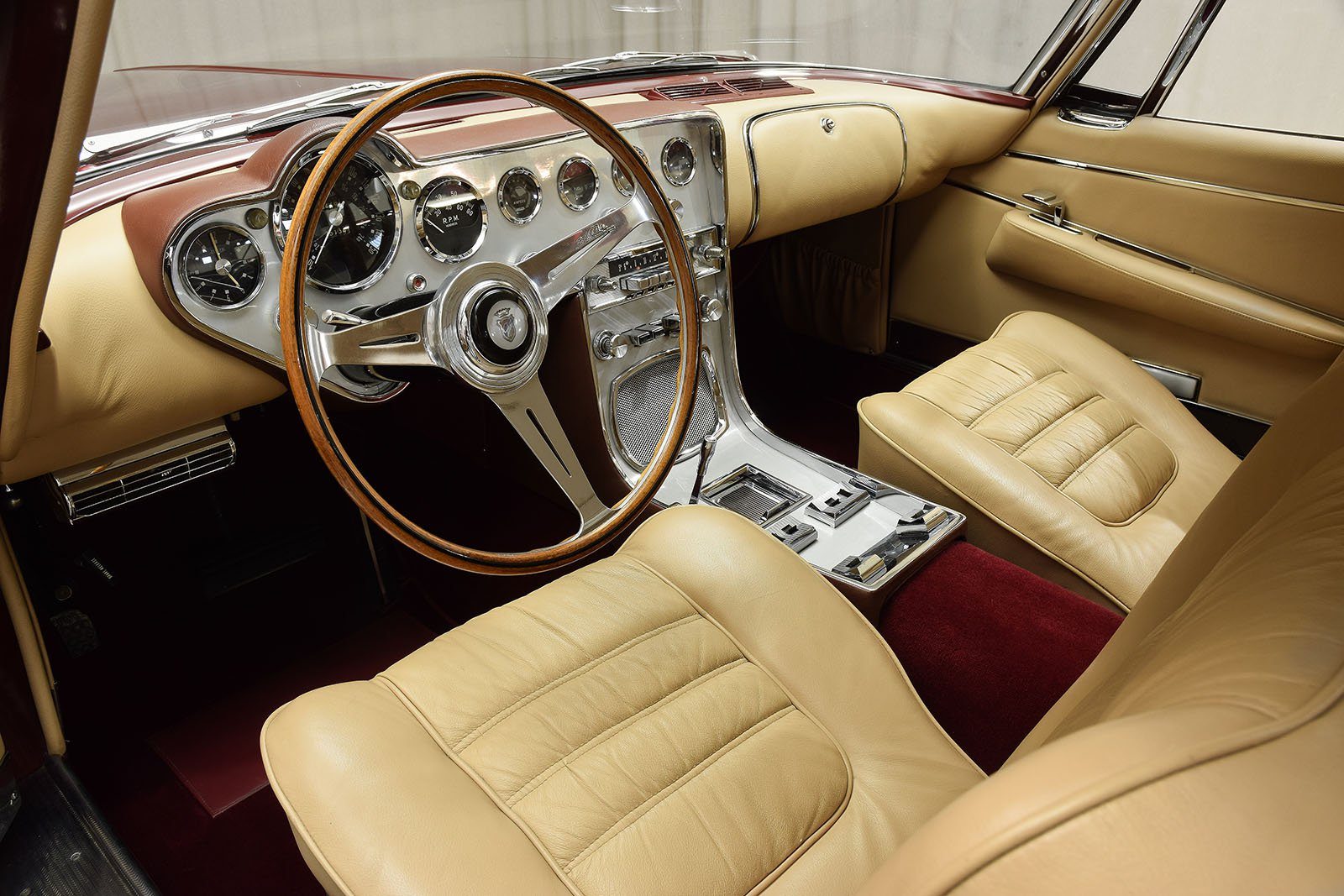 "Luxury that Moves with you" – this classically American slogan was coined in 1962 for what is a very unorthodox American luxury automobile. The subject of that tagline is the Ghia L6.4, a beautiful Chrysler-based, Italian built follow up to the Dual-Ghia which debuted at the 1962 Paris Motor Show. The L6.4 was badged strictly as a Ghia but it was very much a continuation of the long and fruitful relationship between Chrysler's Virgil Exner and Ghia's Luigi Segre as well as the reasonably successful but limited Dual-Ghia project.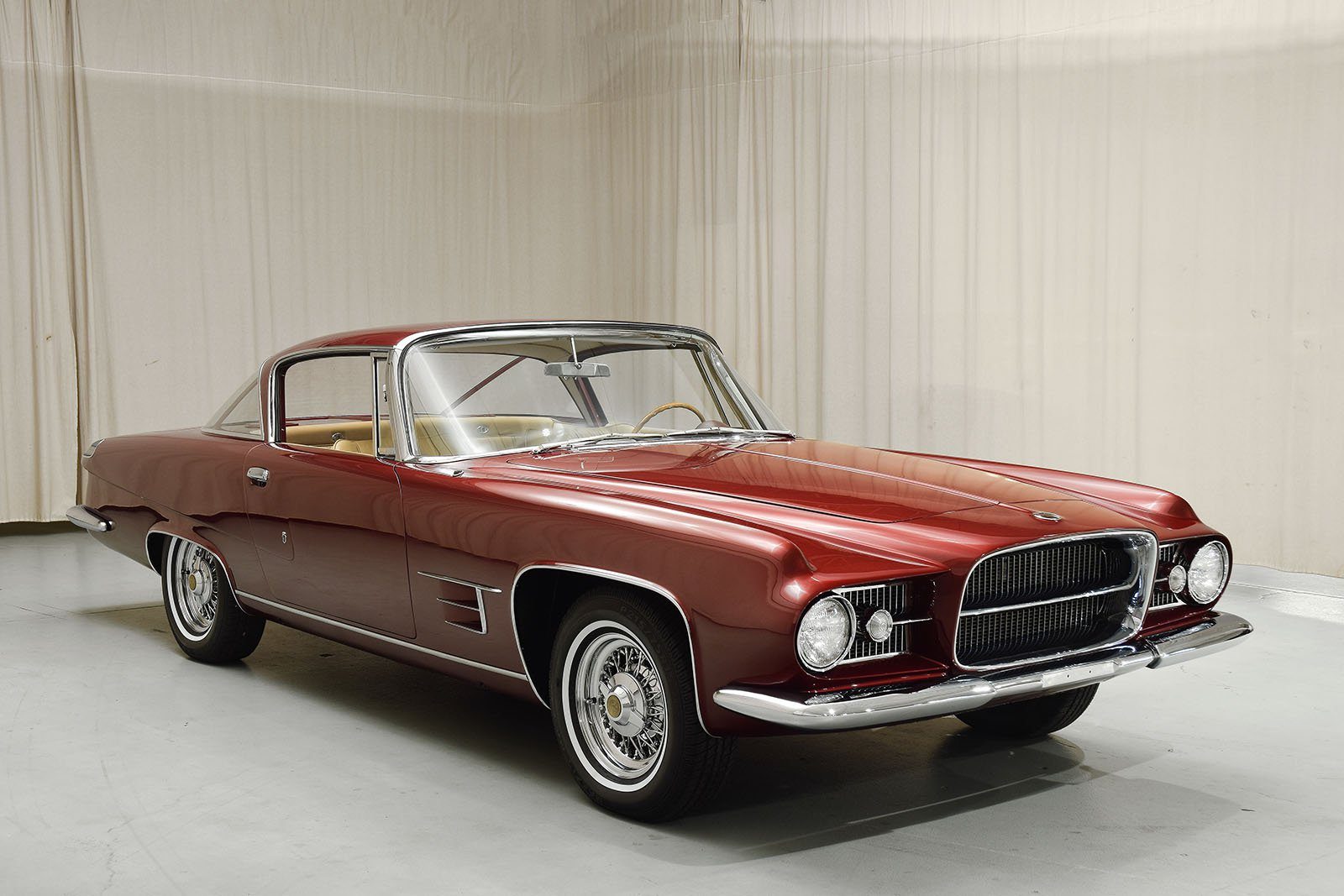 This large and striking machine was a classic Ghia interpretation of an Exner design. Flamboyant and futuristic, yet elegantly proportioned and delicately detailed, it struck a brilliant balance between Exner's extravagance and Ghia's exquisite judgement. Exner had long been working with the sides of the car as a styling point, and the L6.4 featured a body that rolled in deeply at the sills, and featured a subtle yet striking upswept swage line on the quarter panel.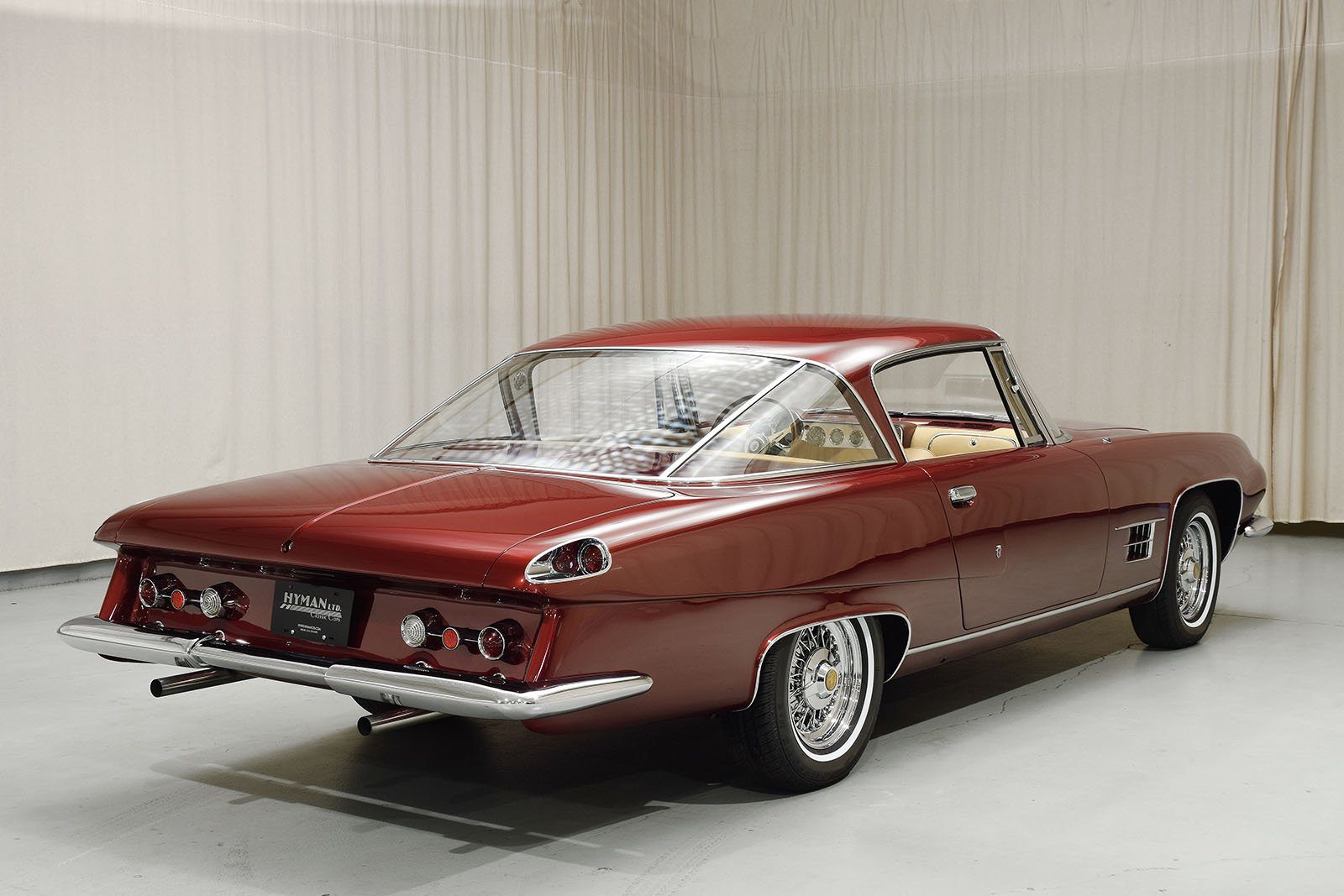 A large wraparound rear window was framed by delicately tapering B-pillars. The cockpit was equal parts Jet-Age and Italianate suave, a far cry from the timber and wool of contemporary British cars, yet every bit as luxurious.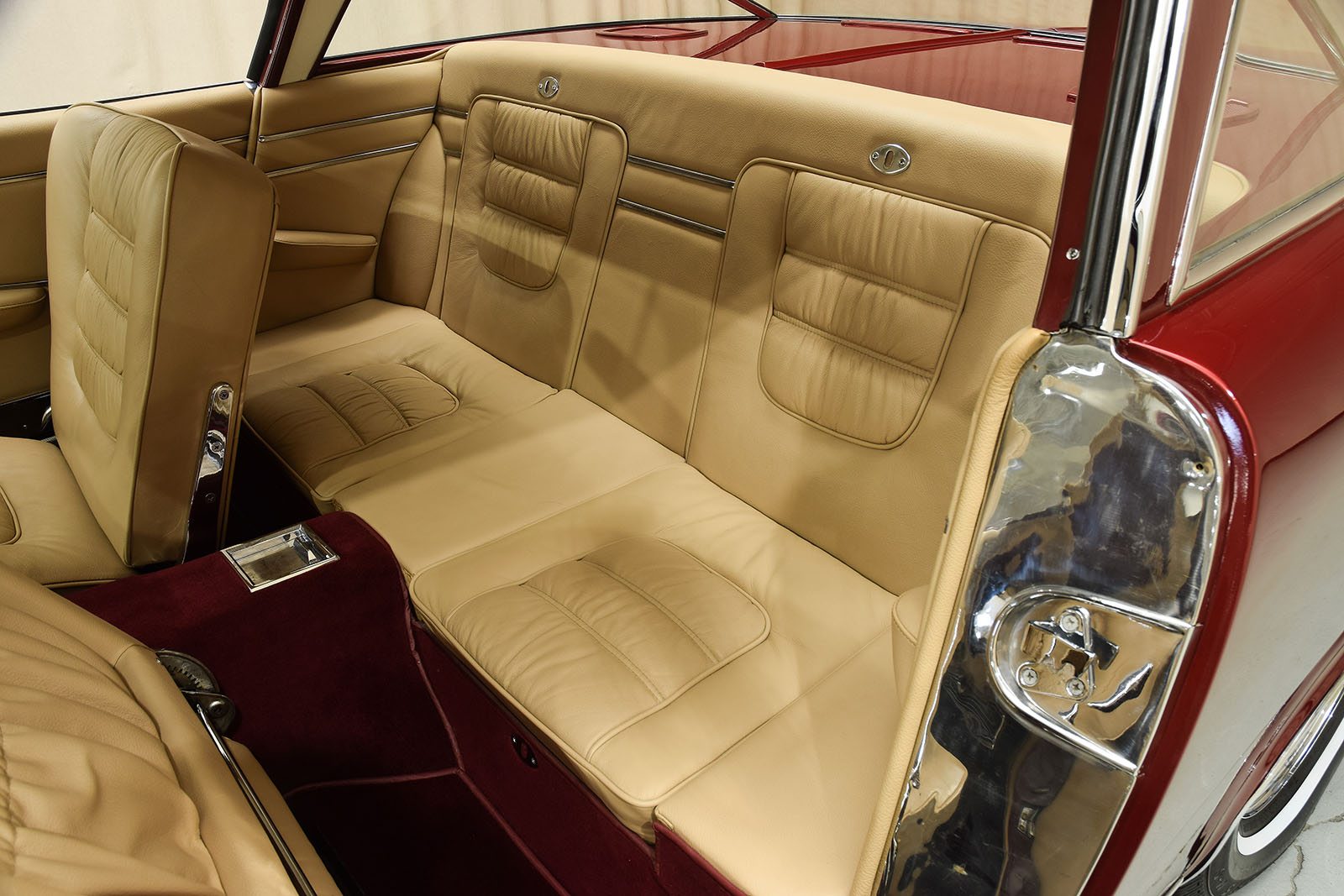 Keeping with tradition, the L6.4's running gear was all MoPar, the heart being the 383 cubic inch "Wedge" V8, mated to a robust TorqueFlite automatic trans. The engine was good for 335 horsepower, which afforded the L6.4 proper continent-crushing status.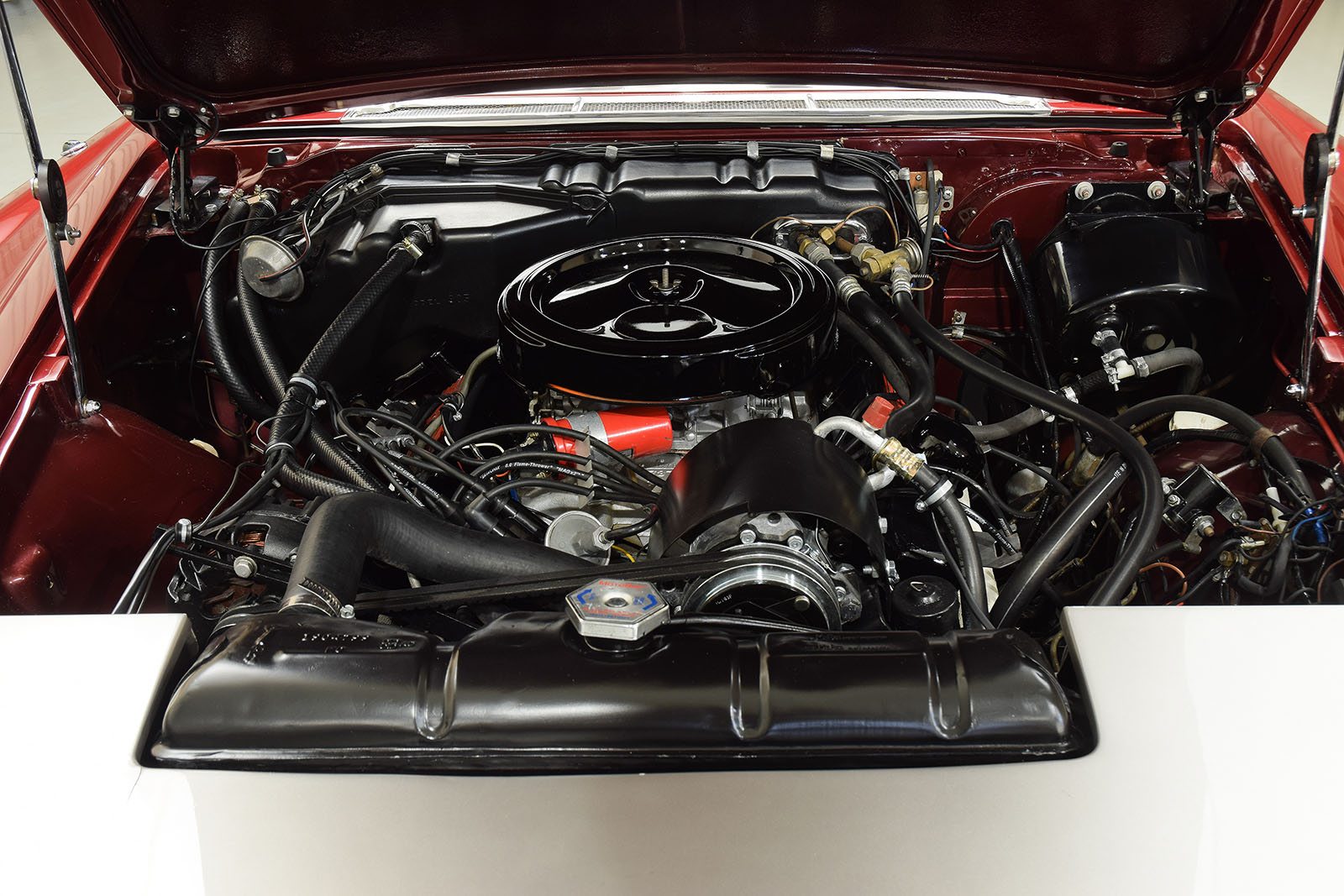 Priced at an astonishing $13,500 US, the L6.4 brought back Frank Sinatra and Lucille Ball as return customers, who had been early adopters of the Dual-Ghia. Likewise, Dean Martin was a huge fan of these Ghia cars and owned several variants. While tremendously expensive, no one could deny that the buyer got his or her money's worth; the Ghia was among the finest-finished automobiles in the world. But it was not the purchase price that crippled sales of the L6.4, it was the cost of production, as well as the complications of building a car in Italy and selling it in the United States. In the end, the L6.4 was doomed to a brief yet glamorous flash of existence, with only 26 examples produced.
Our beautiful subject is chassis number 0313. According to Dr. Paul Sable, a respected Dual-Ghia historian and enthusiast, it was one of two originally imported to South Africa by a private businessman, F. Hofman, for himself and his wife. 0313 was later purchased in 1990 by South African enthusiast Peter Grove, who five years later undertook a comprehensive restoration to its present state, finished in a rich metallic maroon with a gorgeous parchment tan leather interior. The car was then sold to Mark Hilbert, who brought it to the United States, and it was later owned for several years by the prominent Dual-Ghia enthusiast Wayne Davis before joining the extensive collection of a European enthusiast. With only 26 examples built, this is a tremendously rare and important automobile suitable for the most distinguished collections.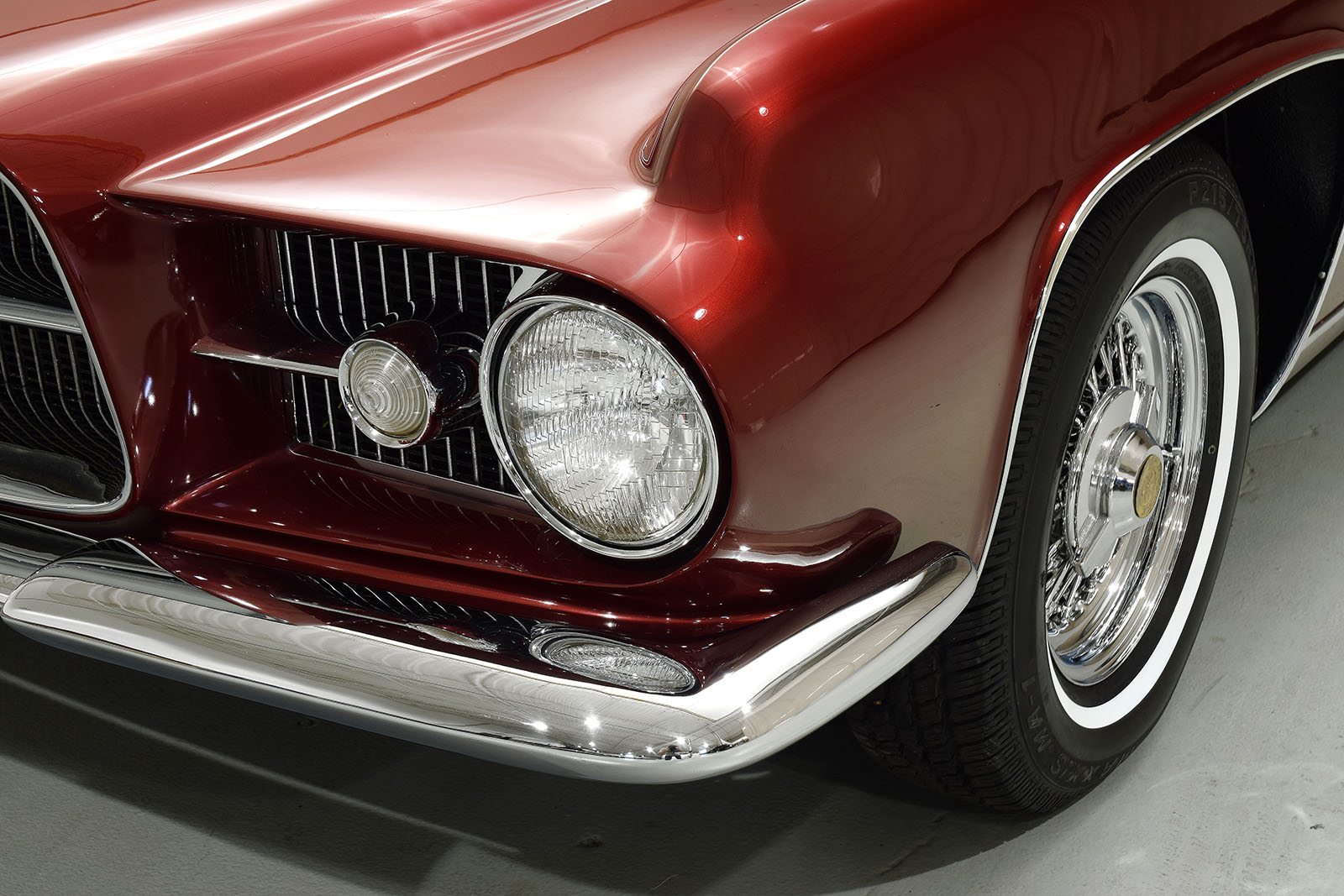 Upon closer inspection the Ghia's restoration has held up very well and still presents quite nicely, showing minimal careful use since being completed. The paint maintains a fine luster and the panel fit and gaps are tight and consistent, reflecting the superior standard to which these cars were originally built. The Chrysler 383 Wedge V8 is tidy and unassuming in the engine bay, showing signs of regular maintenance and some recent detailing. It still wears its original and extremely rare Ghia-branded valve covers. Clean and properly fitted upholstery, contrasting red wool carpeting, door panels, and burlap-type trunk lining and spare tire covering are all in excellent condition, as are the gorgeous Jaeger instruments and intricately detailed switchgear.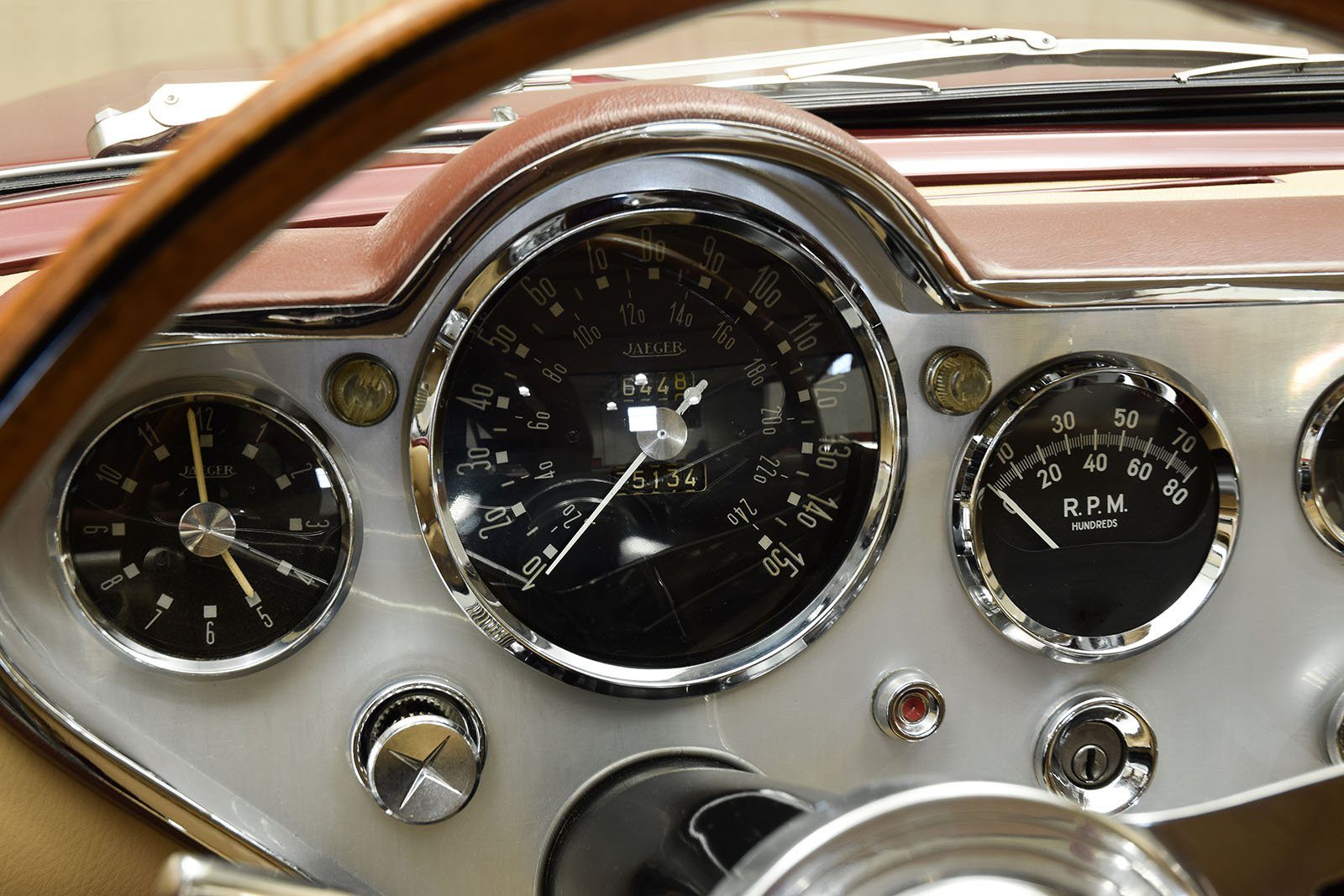 Equipped with both air conditioning and a radio, this is a proper GT – one that rides on a wave of American V8 torque, while cossetting its passengers in the ultimate Jet-Set luxury and style. They have steadily appreciated since then, rarely changing hands, and this example, offered by our friends at Hyman Ltd, seems quite fairly priced at $379,500. See more photos at www.hymanltd.com
If you have a Ghia or another collectible you'd like to insure with us, let us show you how we are more than just another collector vehicle insurance company. We want to protect your passion! Click below for an online quote, or give us a call at 800.678.5173.