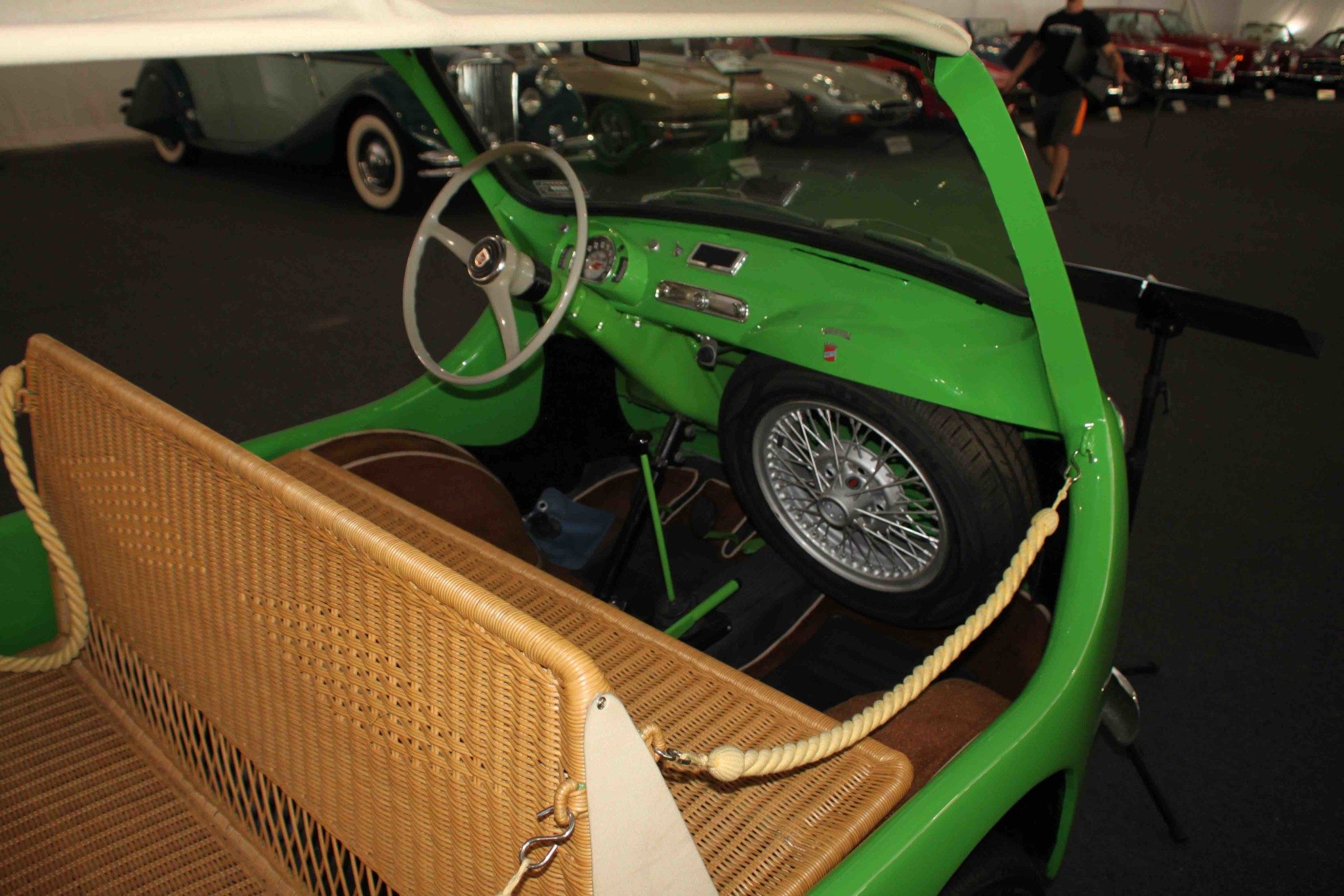 Moretti was one of the Italian firms that helped fill the need for economical transportation in post WWII Italy. Many of their vehicles were produced under license from Fiat, whose Jolly served a similar purpose – transporting small families and running basic errands. Eventually, many were pressed into long hard service as taxi-cabs, and a few fortunate examples were converted to resort and yacht tending duty at ports around the Mediterranean.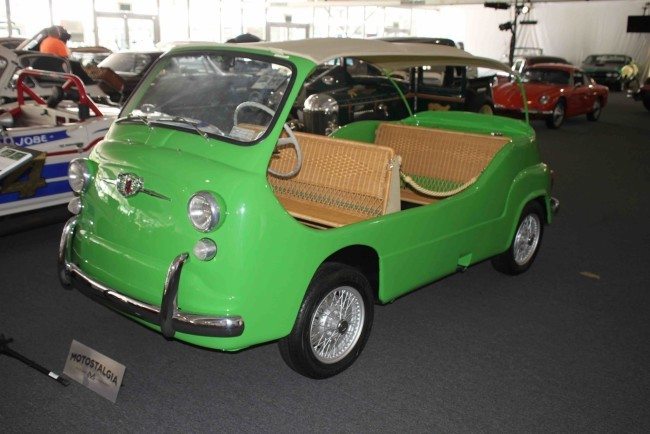 Giovanni Moretti founded the Moretti Motor Company in 1925 to build motorcycles, some of his own design as well as those of other companies. Soon thereafter he began designing and using his engines in tiny microcars that were well-suited to the European roads of the time. During World War II he developed a variety of utility vehicles, including innovative electric-powered small trucks and multi-passenger cars. After WWII, he turned to developing passenger cars like the Cita and the 600. In 1953, Moretti introduced the versatile 750, which served as the basis for wagons, taxis, commercial vehicles, coupes, and even a few monoposto racing cars. In the late 1950s Moretti began basing his vehicles on Fiat chassis and mechanicals in an attempt to lower costs. He focused on adopting the Fiat 750 to a number of configurations, including coupes, sedans, Spyders and estate cars.
This charming 1961 Fiat Moretti Multipla 750 is a fine example discovered in a Greek village serving as a tourist shuttle. After being imported to Italy in 2013, it was restored in frame-off fashion, including the replacement of any corroded sheet metal.
Typical of this type of vehicle, it is equipped with wicker seats that are arranged back-to-back with a jump seat and a canopy-style top. The mechanicals and electrical system were also renewed, as were the sporty Borrani wire wheels – 5 of them, including the spare that rides at the passenger's feet. Festively painted in bright Green with Brown carpeting, this "beach" version of the versatile Multipla is the perfect vehicle for parades, beach towns, or just a little fun in the sun. With room for 6, just be sure to tether the safety ropes next to the seats before heading out on the town!
770 cc 4-cylinder engine, 25 HP
4-speed manual transmission
4 wheel independent suspension
If you have a Moretti or another collectible you'd like to insure with us, let us show you how we are more than just another collector vehicle insurance company. We want to protect your passion! Click below for an online quote, or give us a call at 800.678.5173.