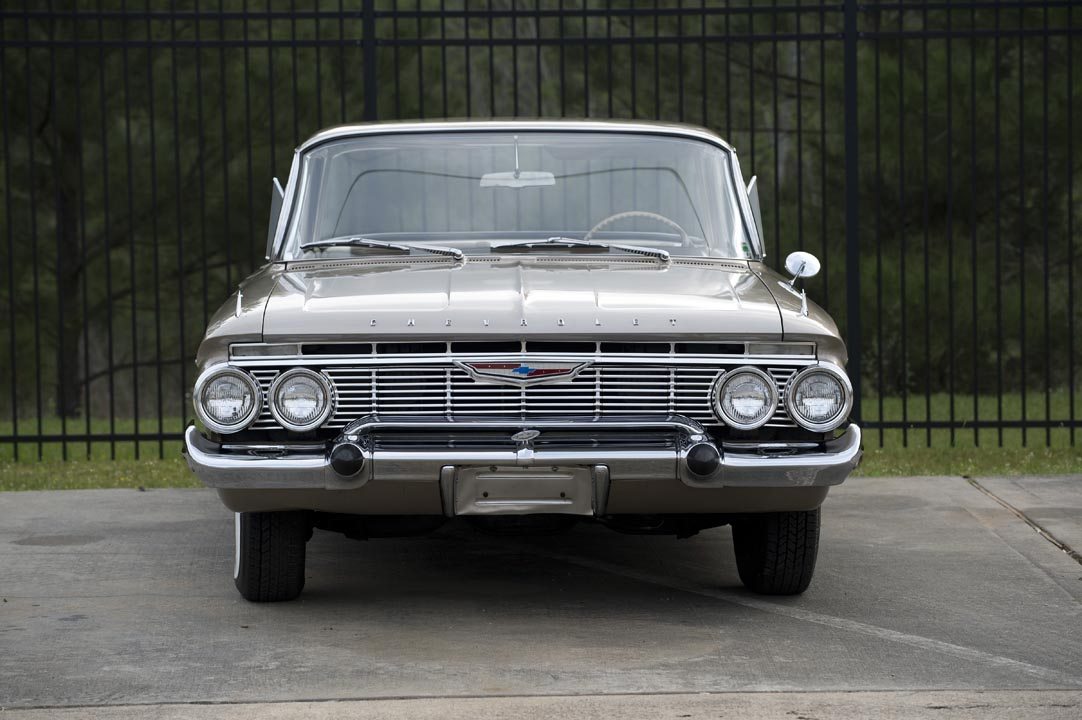 The 1961 Chevrolet Impala became one of the most memorable Chevrolets of the 1960s by mixing full-size luxury with sporty performance. GM styling was moving faster than ever, the public was responding in droves, and 491,000 Impalas hit the streets in 1961, with a large portion of those sales being the practical 4-door hardtops.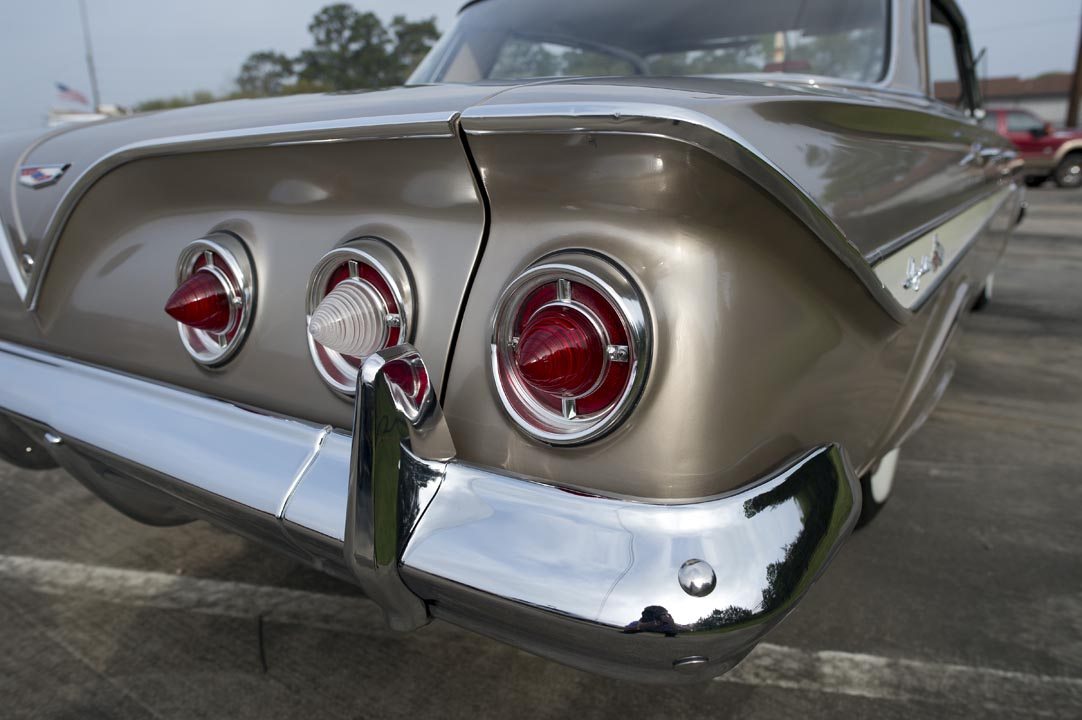 With those distinctive triple taillights and contrasting sweepspears, the newly redesigned 1961 Impala was quite different and built on the new GM B platform.  It was was sleek and low with fresh modern styling, just as the world was changing fast as the Space Race began to heat up.  It also represents the first time in quite a few years that a Chevrolet Impala went finless!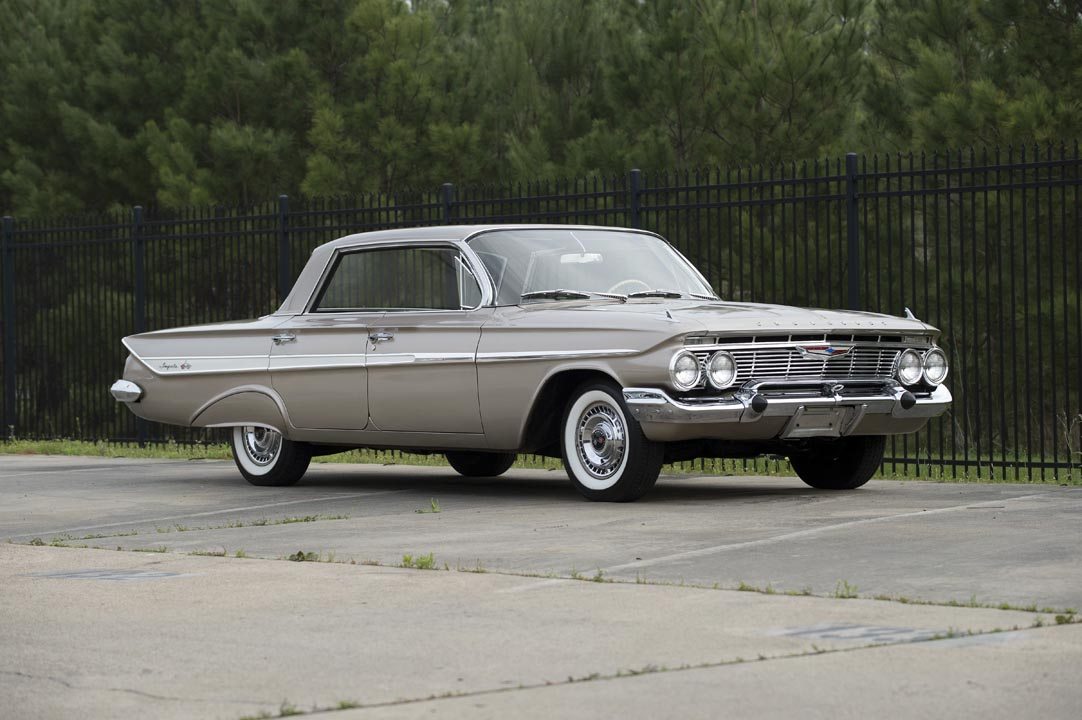 Chevrolet matched the body and trim colors to the interiors perfectly, creating stylish flair in a car that anyone could afford, with plenty of room for 5 and a $2,590 list price. Slightly shorter than the previous year, this lovely Fawn Beige Impala has just 29,500 original miles and features original paint, interior, and chrome. The paintwork is impeccable, the chrome bright and deep, and all the little details like lenses and badges are in top shelf condition.
Factory rear fender skirts add to the sleek profile of the all-new '61, and inside, the original 2-tone cloth interior is excellent, with deep-twist carpets than many mistake for new replacements. The jet-age dash is crack-free with clean instruments, and the car is shown with a factory AM radio and dual antenna that would install easily.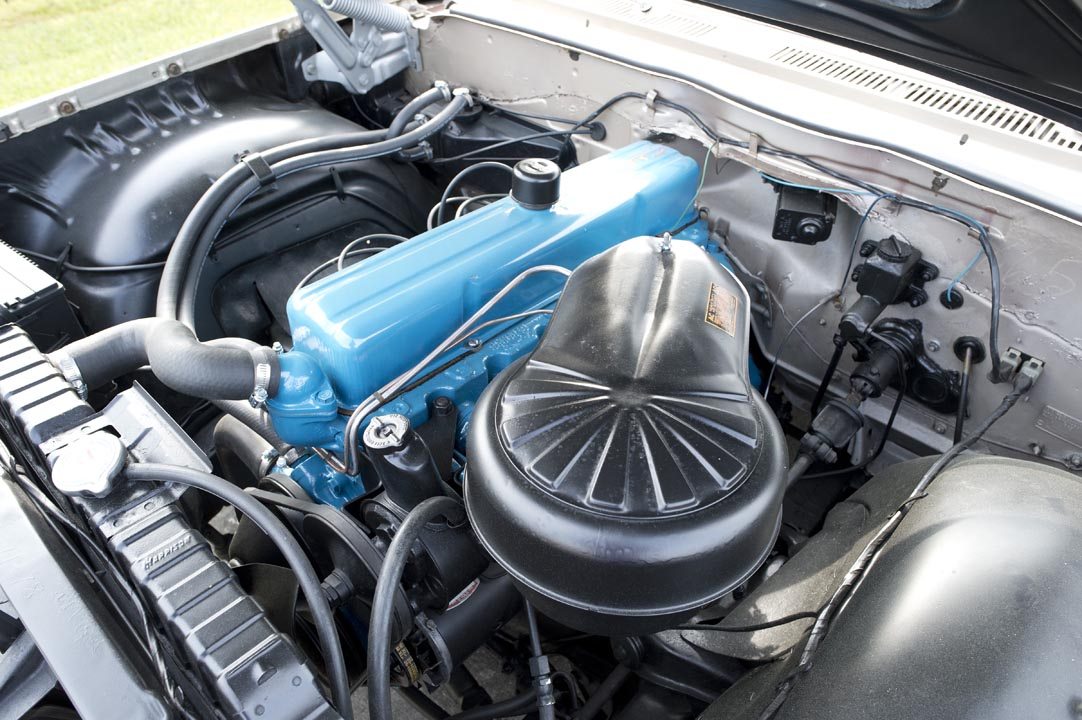 Under the hood, you'll fine an efficient Thriftmaster 6 that's clean as a whistle, with a highly detailed engine bay. The Impala jumps to attention easily and is certainly a pleasure to drive, with power steering and period white sidewall tires. The paint is very good, with lots of excellent chrome and trim, and all the little things like the emblems, instruments, and door panels are sharp, and the overall package is very tidy. It's no wonder the owner bought this one, because it's a documented 29,500 mile original car, and a lovely 1961 time capsule.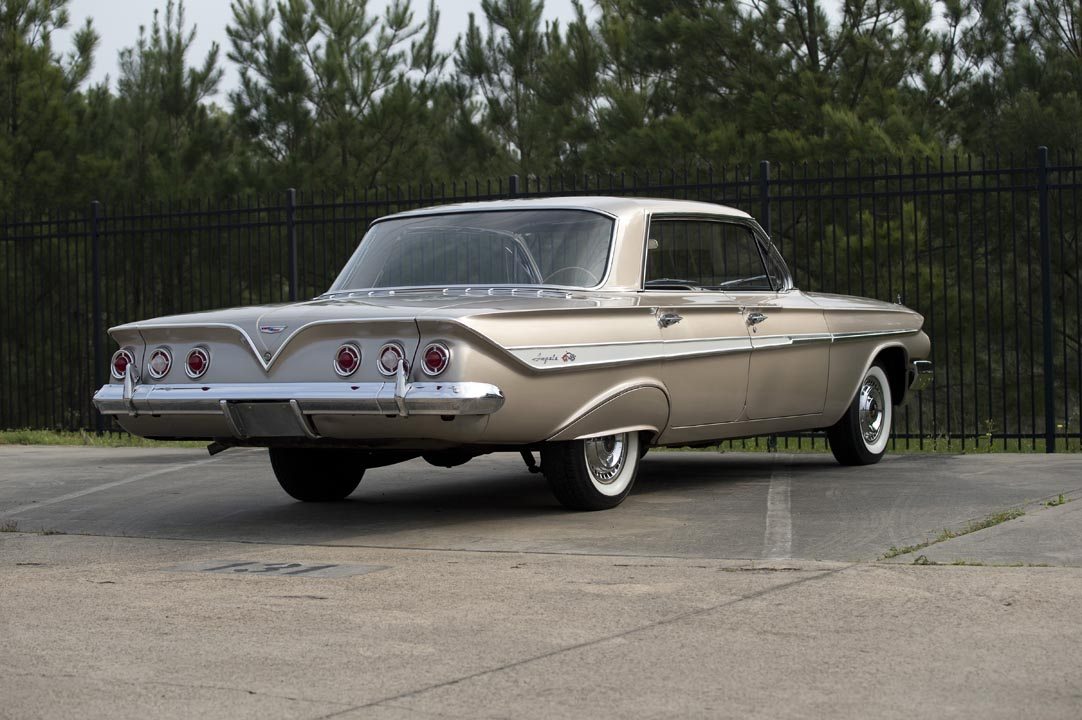 If you are a fan of low mileage, highly original cars like we are, enjoy the fine original condition Impala that we photographed near Houston.  They are only original once, and a rare treat to find in this condition.
Specifications
Inline 235 ci 6-cylinder engine, 135 HP
Turboglide automatic transmission
4-wheel drum brakes
Front independent suspension
Rear semi-elliptic leaf springs
119" wheelbase.
If you have a Chevrolet Impala or another collectible you'd like to insure with us, let us show you how we are more than just another collector vehicle insurance company. We want to protect your passion! Click below for an online quote, or give us a call at 800.678.5173.