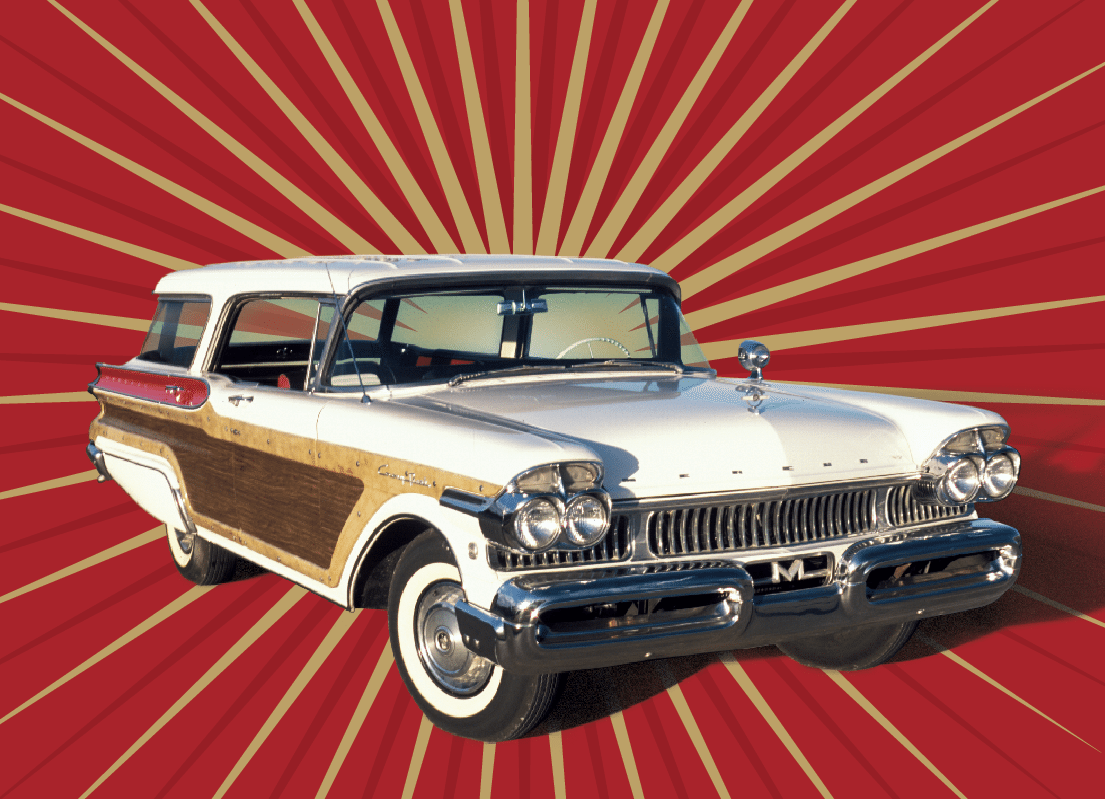 Model year 1957 brought major changes for Mercury. The nearly 20-year-old division of Ford Motor Company was moved into the upper-medium priced market to compete with cars like Chrysler's New Yorker, Buick's Super and Oldsmobile's 98. The '57 models were dramatically restyled so that they bore no resemblance to anything Mercury had marketed in the past and the public liked the new look. Unfortunately, Mercury's attempt to compete in a higher-priced segment of the market was ill timed and therefore not seen as a successful one, even though the division did gain a little market share, and their station wagon models sold very well.
In 1955, Francis "Jack" Reith (a member of the group who became collectively known as the "whiz kids" hired after the end of World War II by Henry Ford II) persuaded the executive committee to split the Lincoln-Mercury divisions and move Mercury up-market for 1957. Reith was then appointed head of the Mercury division. This same committee had already given the go-ahead for the Edsel, which was set to debut for 1958. This really made the move upward necessary, since the Edsel was to be marketed above the Ford. To further underscore Mercury's new up-scale status, the 1957 models no longer shared body styling with Ford, thereby creating another lineup of individually styled cars. (Financially, FoMoCo had buried itself with separate product lines consisting of Ford, Lincoln, Mercury, Edsel and Continental).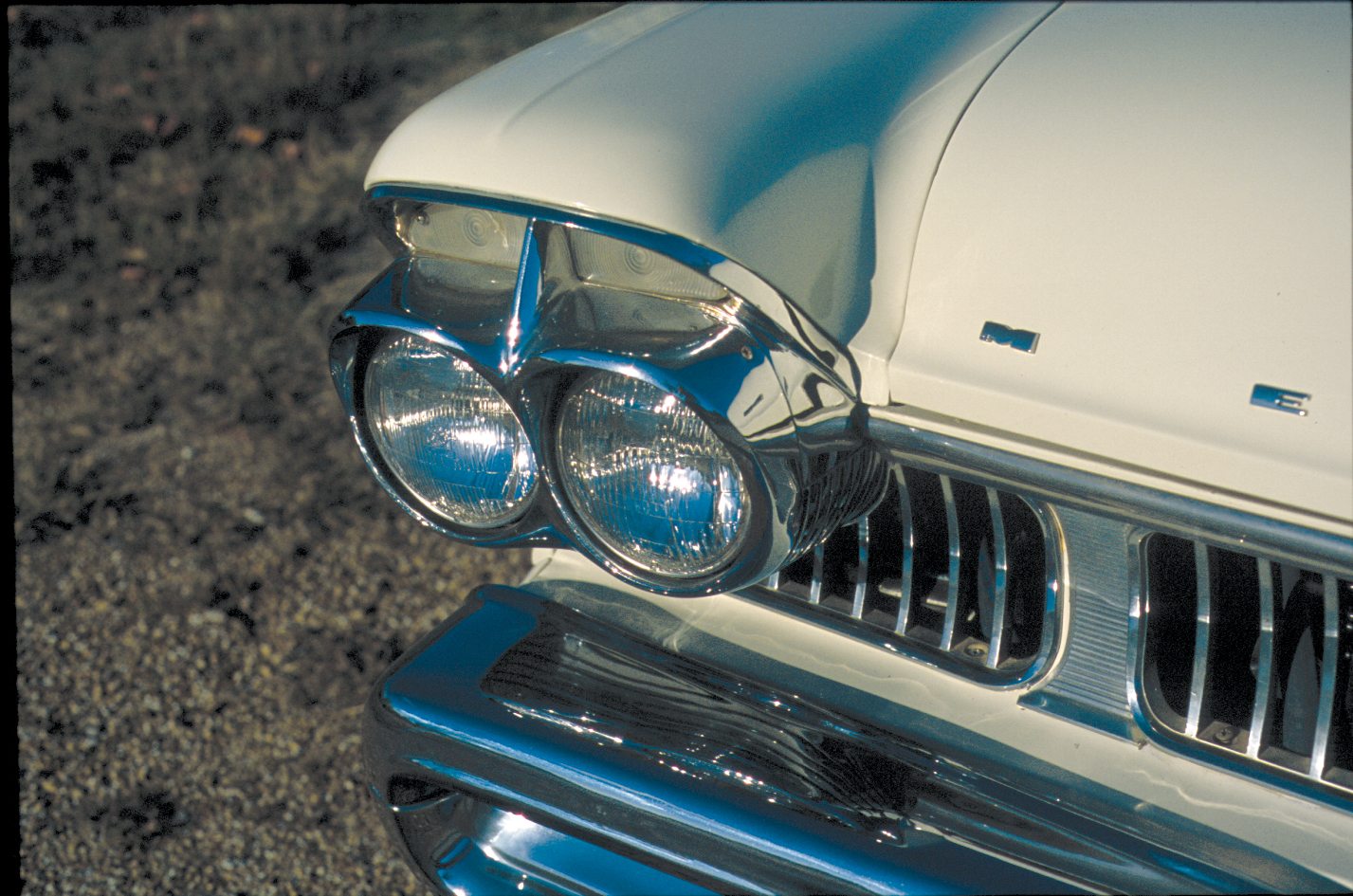 Another move to place Mercury into this arena was producing a gadget-laden, top-of-the-line model called Turnpike Cruiser, which was largely based on a one-of-a-kind show vehicle called XM Turnpike Cruiser. The show car looked like its inspiration came from the pages of science fiction. Many of the concept features, like concave side channel quarters with integrated canted taillights, compound curved wrap-around front windshield, three piece wrap-around backlight (with a center section that could be lowered), and liberal use of bright trim, appeared on the production model. However, the Lincoln 368, with a small compression drop, provided the power to move the 4,450 lb. Mercury instead of the 312 installed in the XM Turnpike Cruiser.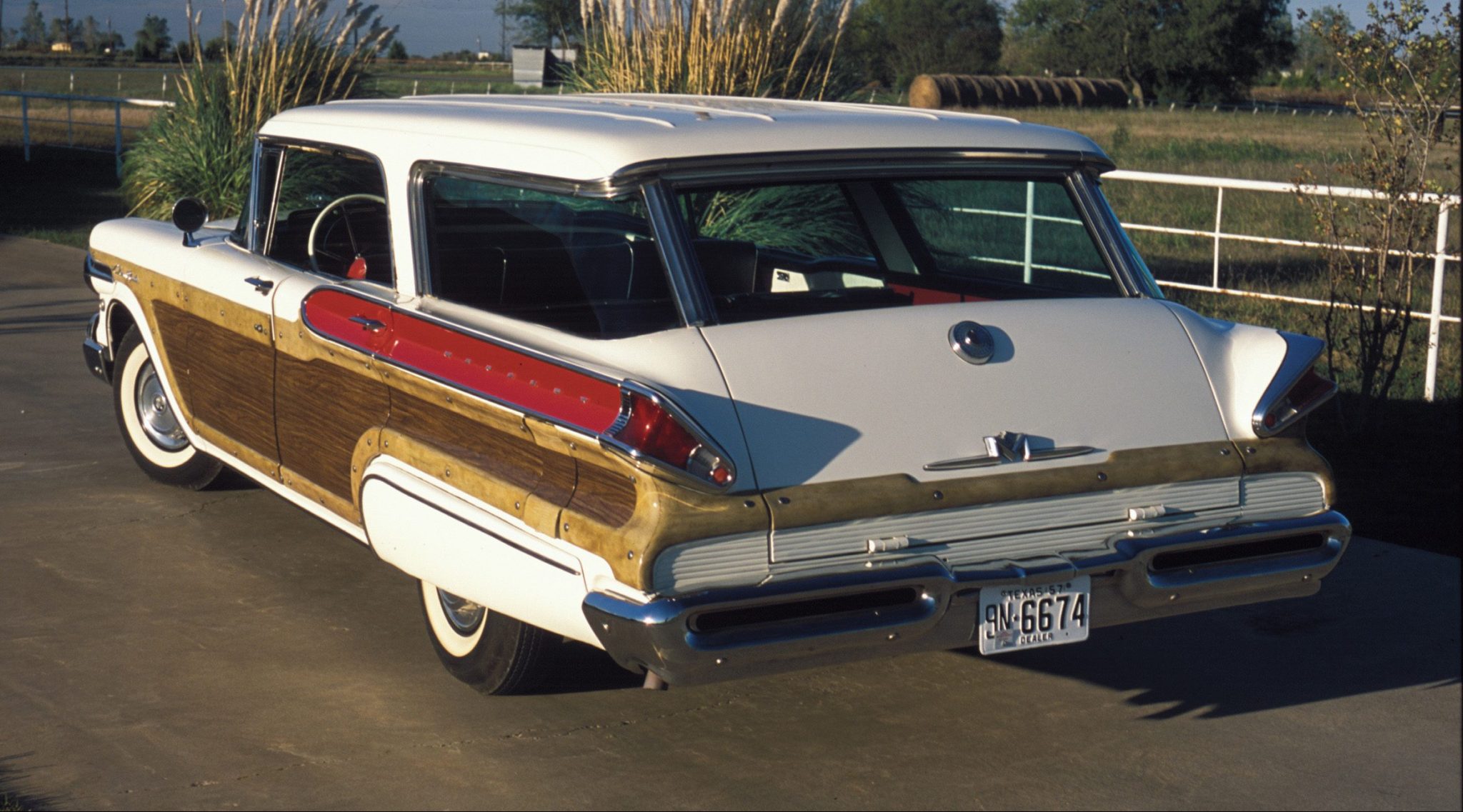 Besides the 368 V8, the Turnpike Cruiser possessed a long list of other standard equipment—Merc-O-Matic automatic transmission with push button controls, power steering, power brakes, a unique oval steering wheel, special wheel covers, quad headlights (except in states where the arrangement was illegal), tachometer, average speed computer clock, breezeway ventilation (retractable center rear backlight), padded dash, dual exhausts, and Skylight Dual-Curve windshield with twin air scoops at the corners. Some of these features were unique to the Turnpike Cruiser, but the Turnpike Cruiser engine and the power accessories were optional on the other models.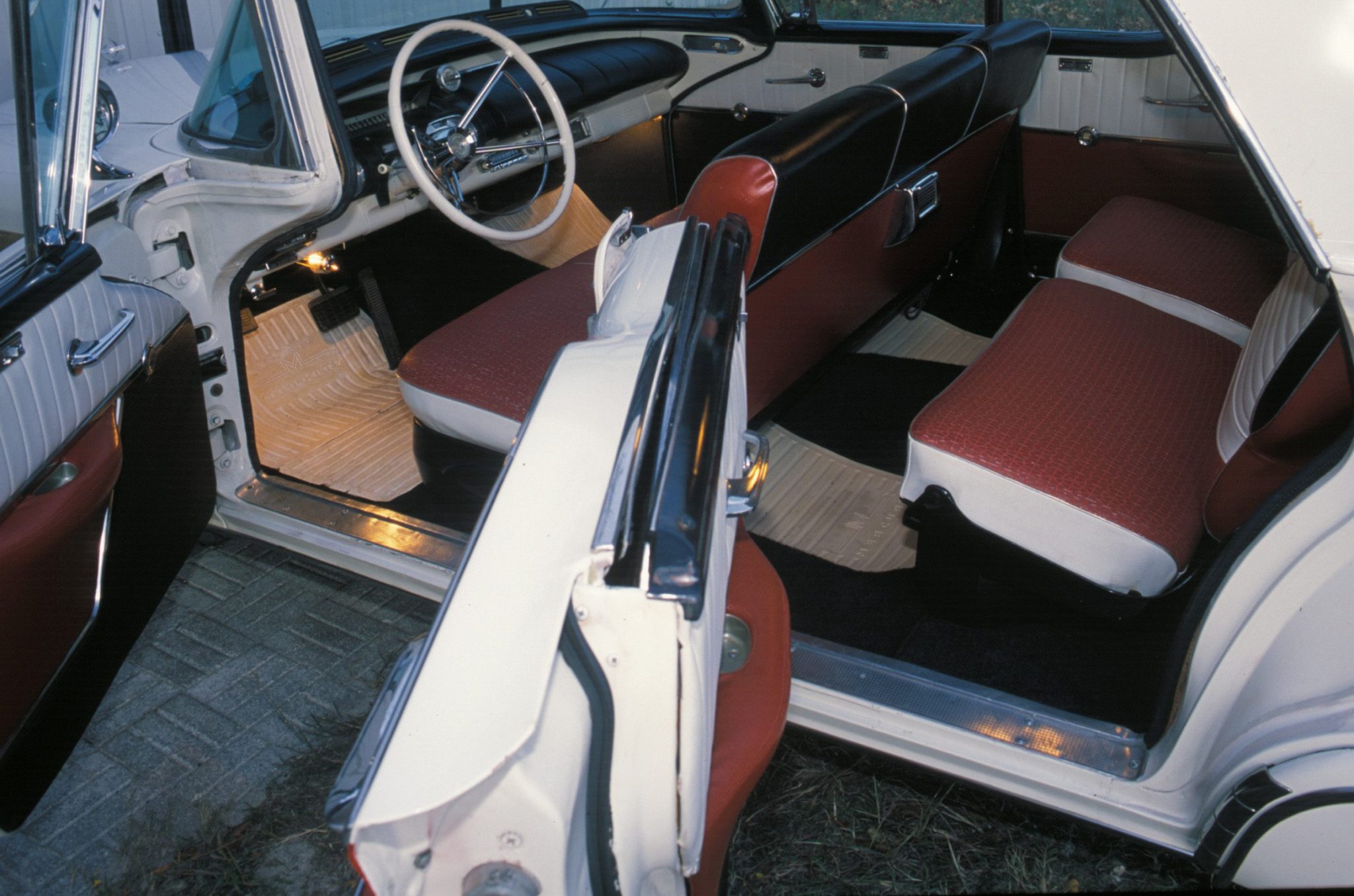 There were many other interesting options offered for lower level Mercury models such as power windows, air conditioner, Seat-O-Matic power seat, and Multi-Luber chassis lubrication system. The Seat-O-Matic was also known as the memory seat. With this gadget, one could dial in a preferred seat position. When the ignition was turned off, the seat moved back fully. Upon entering the vehicle, one had to merely turn the key to the ON position to get the seat to return to its previous position. The Multi-Luber option provided an easy means of lubricating the chassis with a dash mounted, pushbutton activated system.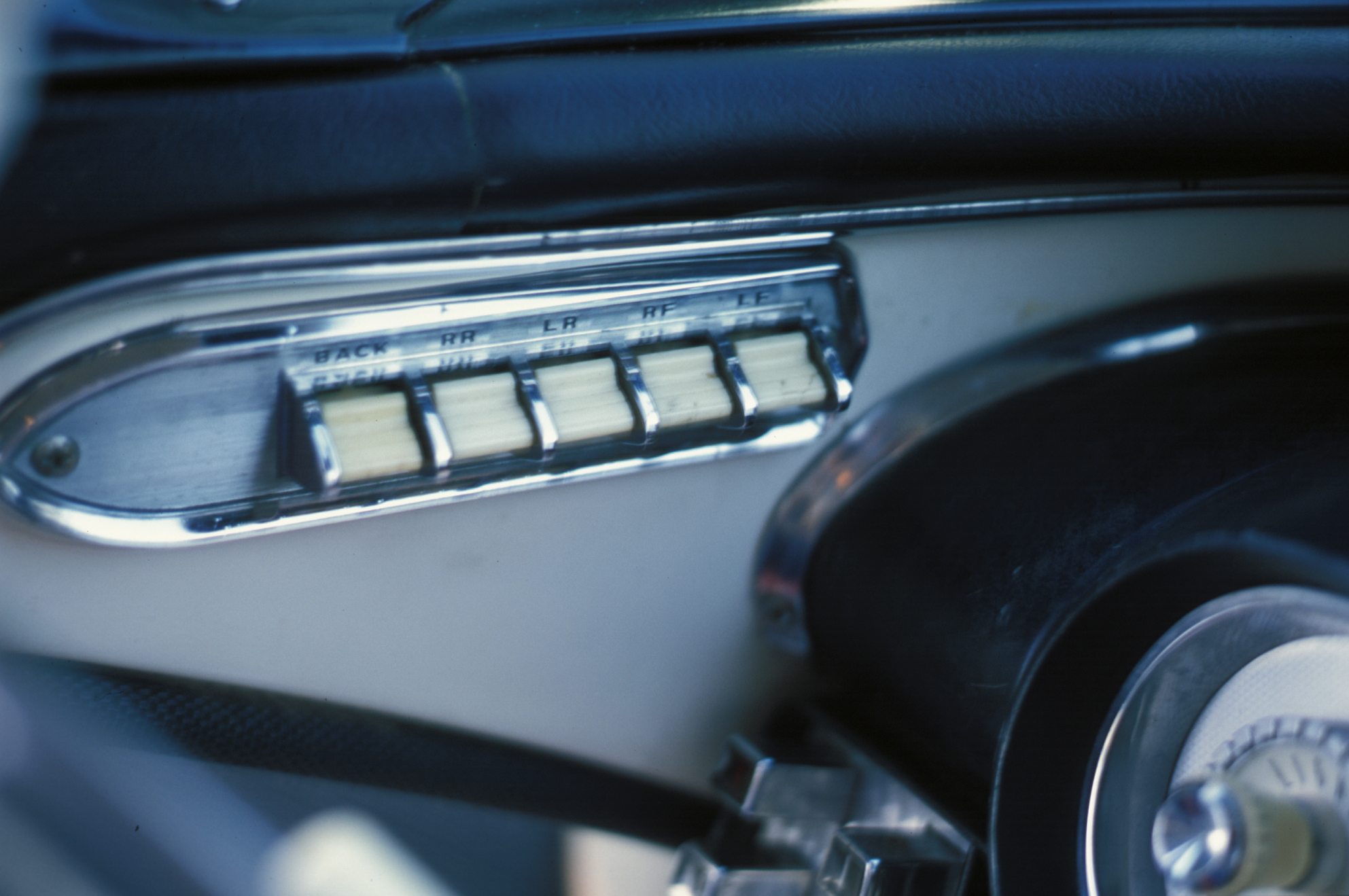 Mercury literature referred to its cars as having "dream car design" (which seems appropriate considering the line's resemblance to the '56 XM Turnpike Cruiser), but the Turnpike Cruiser and the move to the upper-medium price market failed. Mercury did gain a small percentage of market share but not nearly what Francis Reith had forecast, and that cost him his job as Mercury's top gun. Rather than accept a lateral move to head up Ford of Canada, he decided to resign from Ford Motor Company taking the blame for Ford's epic twin disasters: the 1957 Mercury Turnpike Cruiser and the Edsel. In 1960, Reith committed suicide.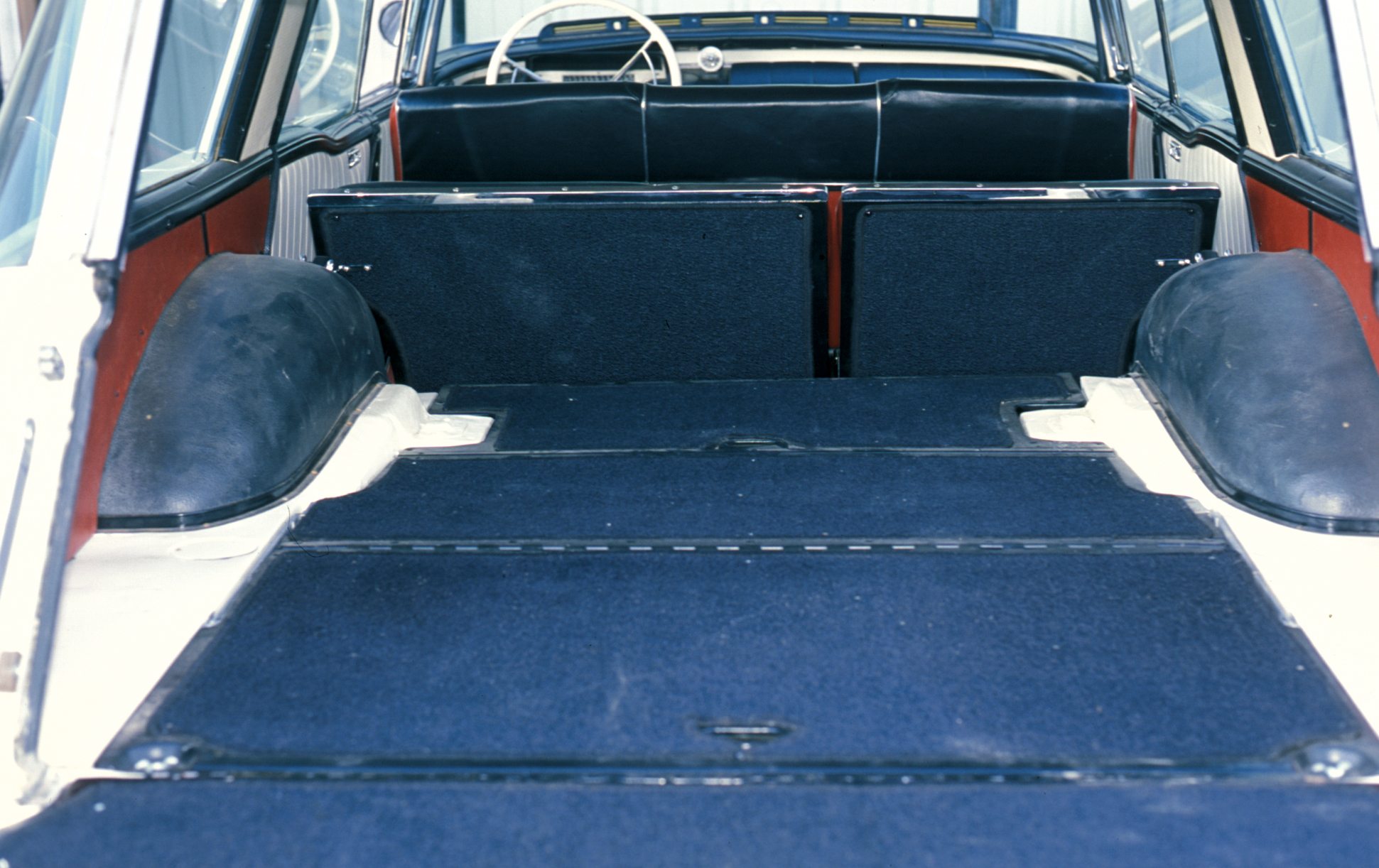 Looking back at the late 1950s, bad timing of the move up-market may be mostly to blame for the lower than expected sales, not Reith. An economic recession was beginning to take effect in 1957, and would get worse the following year. As a result, buyers were increasingly interested in economizing. Of course, the decision to change the marketing strategy for Mercury was made well ahead of the recession.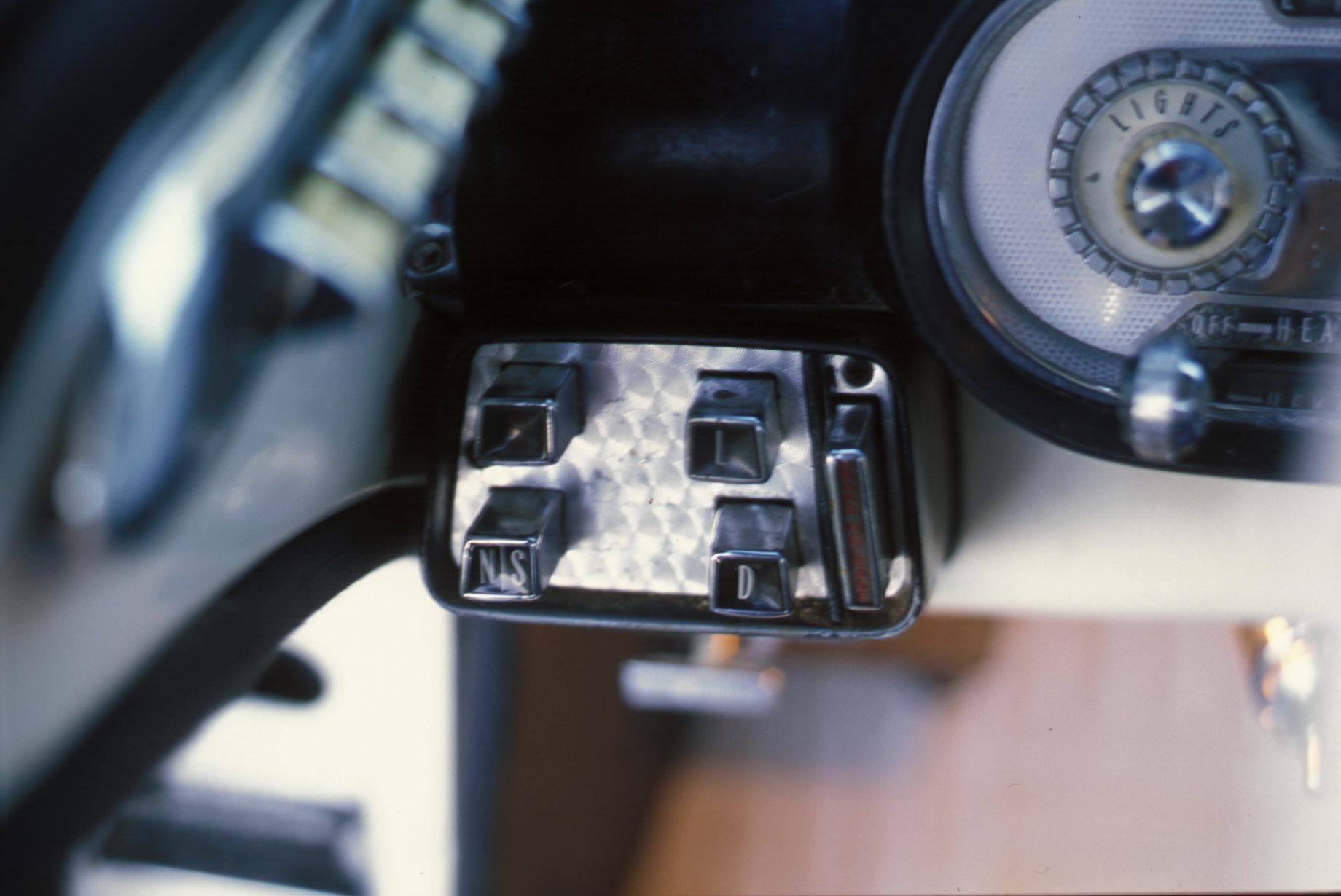 Mercury did offer a variety of body styles to would-be buyers. A convertible was available even in the lowest level model—the Monterey. There were no pillared sedans to be found in the top-line Turnpike Cruiser series nor were they offered in the line of station wagons. (In fact, Mercury offered only hardtop station wagons from 1957 to 1960.) This lineup consisted of six versions dubbed Commuter, Voyager and Colony Park. The first two could be had as a six-passenger, two-door or four-door, while the Commuter also offered a four-door, nine-passenger model. The Voyager four-door was offered only as a nine-passenger vehicle. The Colony Park was the most expensive wagon and came only as a nine-passenger version as well.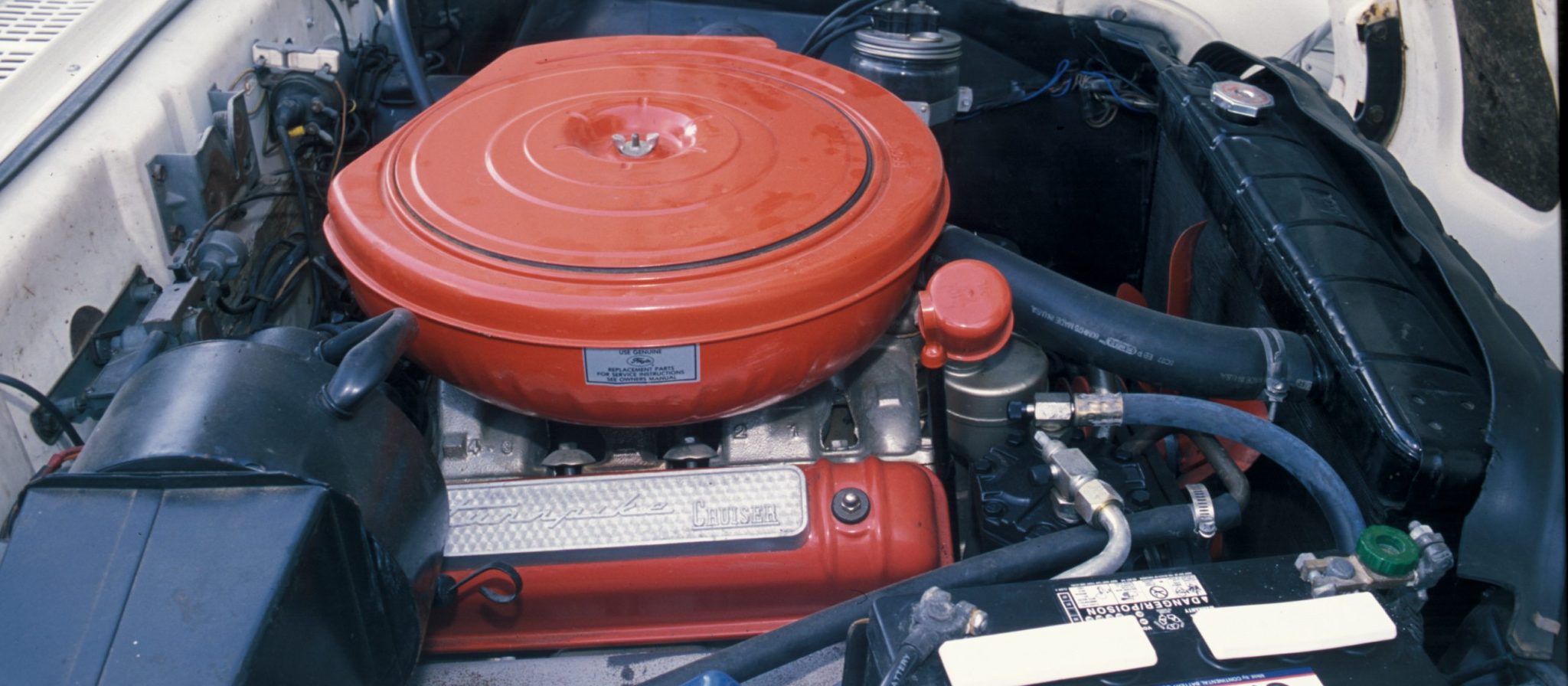 In base form, the Colony Park sold for $3,677. Interestingly, it was the second highest selling wagon (behind the Commuter four-door, six-passenger) in spite of its somewhat hefty price tag. Those who bought the nine-passenger car got simulated wood-grain paneling, power steering, power brakes, power tailgate window, padded dash, wheel opening and rocker moldings, electric clock, courtesy light group, wheel covers, 312 V8, dual exhausts, and Merc-O-Matic transmission. (By the way, the 312 was the standard engine in all Mercurys that year with the exception of the Turnpike Cruiser.)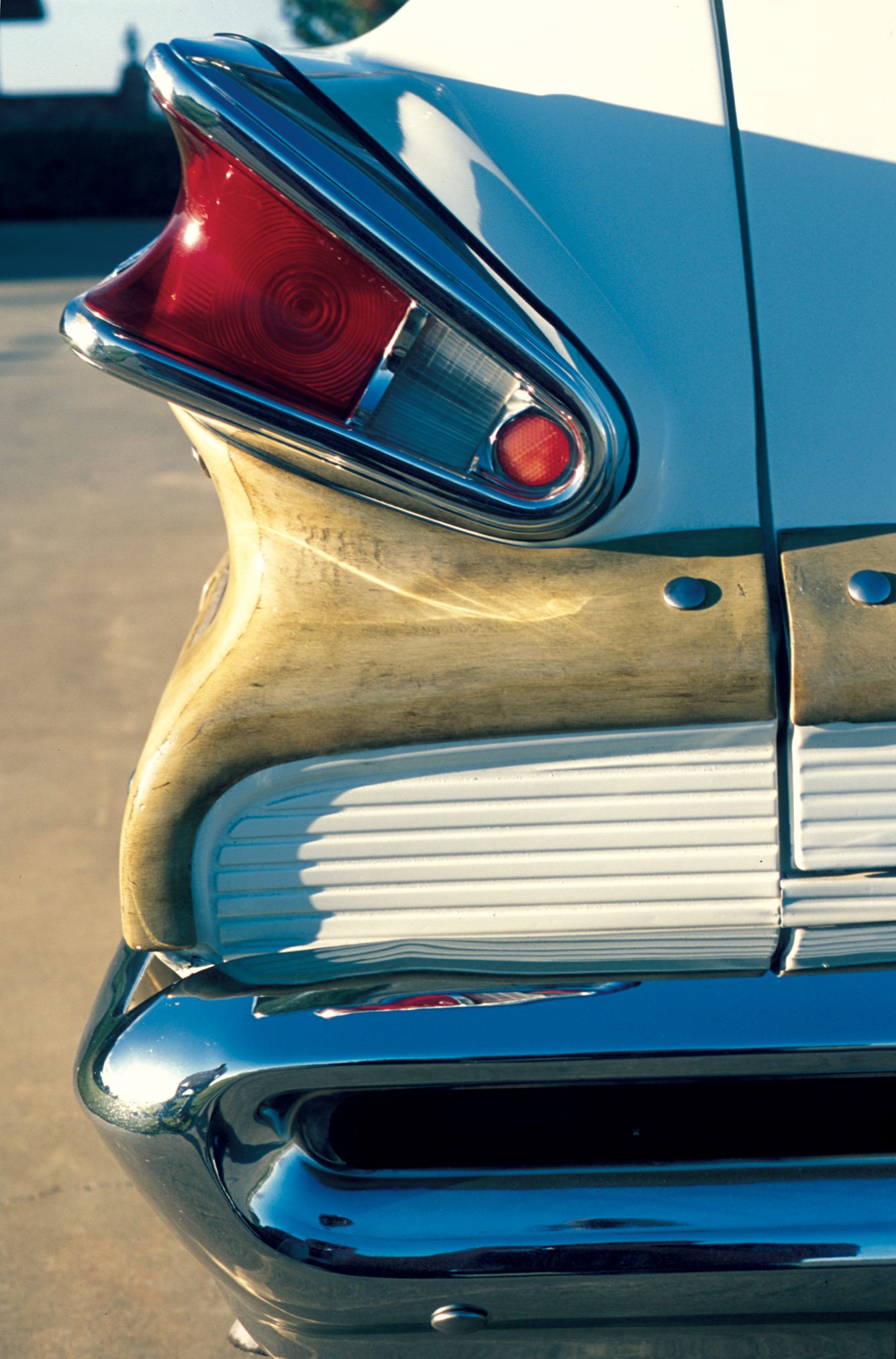 The owner of the classic white and fiesta red '57 Colony Park shown here was one of those who would have preferred the sales figures predicted for Mercury that year by Francis Reith, because he was a dealer in South Texas from 1955 through 1958. Jim Hollingsworth of Dallas evidently has a strong preference for the '57s—he currently owns not only the featured car, but also an orchid and black Turnpike Cruiser four-door hardtop and a red Montclair convertible. Just a few years ago, he also owned a black two-door hardtop version of the Turnpike Cruiser.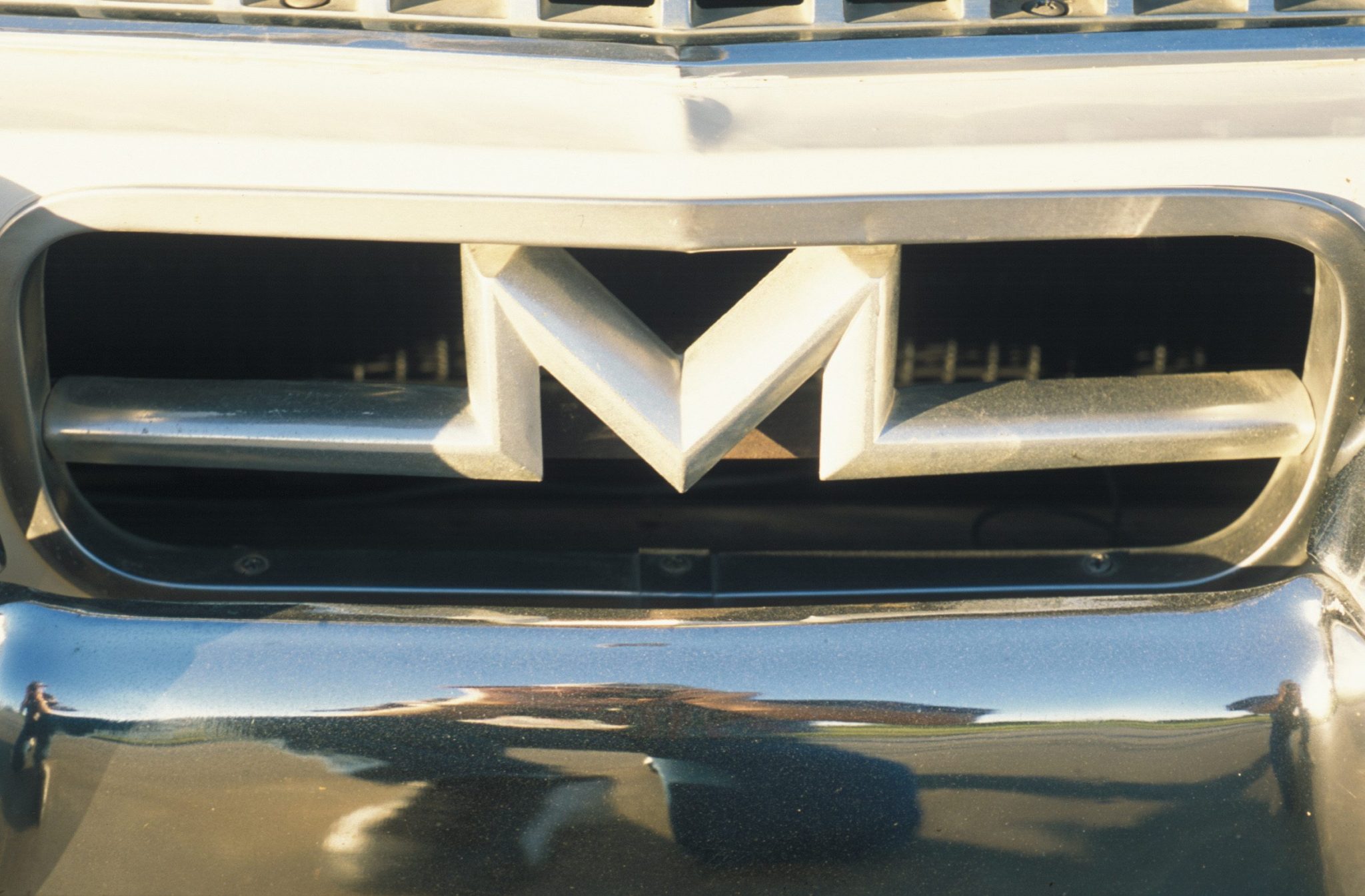 Jim's Colony Park is loaded with options, including the Turnpike Cruiser engine, Quadra-Beam headlights, fender skirts, Seat-O-Matic (or memory seat), Multi-Luber, power windows, radio, and air conditioning. He located the hardtop wagon via an advertisement in a vintage car trader publication. Jim telephoned the Albuquerque, New Mexico, resident who owned the car and as he said, "got an honest description," along with some photographs shortly thereafter. The Merc clearly needed a restoration and was missing a few parts, but was still a solid car. Jim already had a solution at hand for the missing parts; prior to discovering the aforementioned ad, he saw another Colony Park for sale at a local Lincoln-Mercury dealership. Jim passed on it at the time because, in his judgment, it was more of a parts car than a restoration candidate. However, with the purchase of the New Mexico car, Jim needed a parts car. A deal for it was soon made, thus solving the problem of missing parts.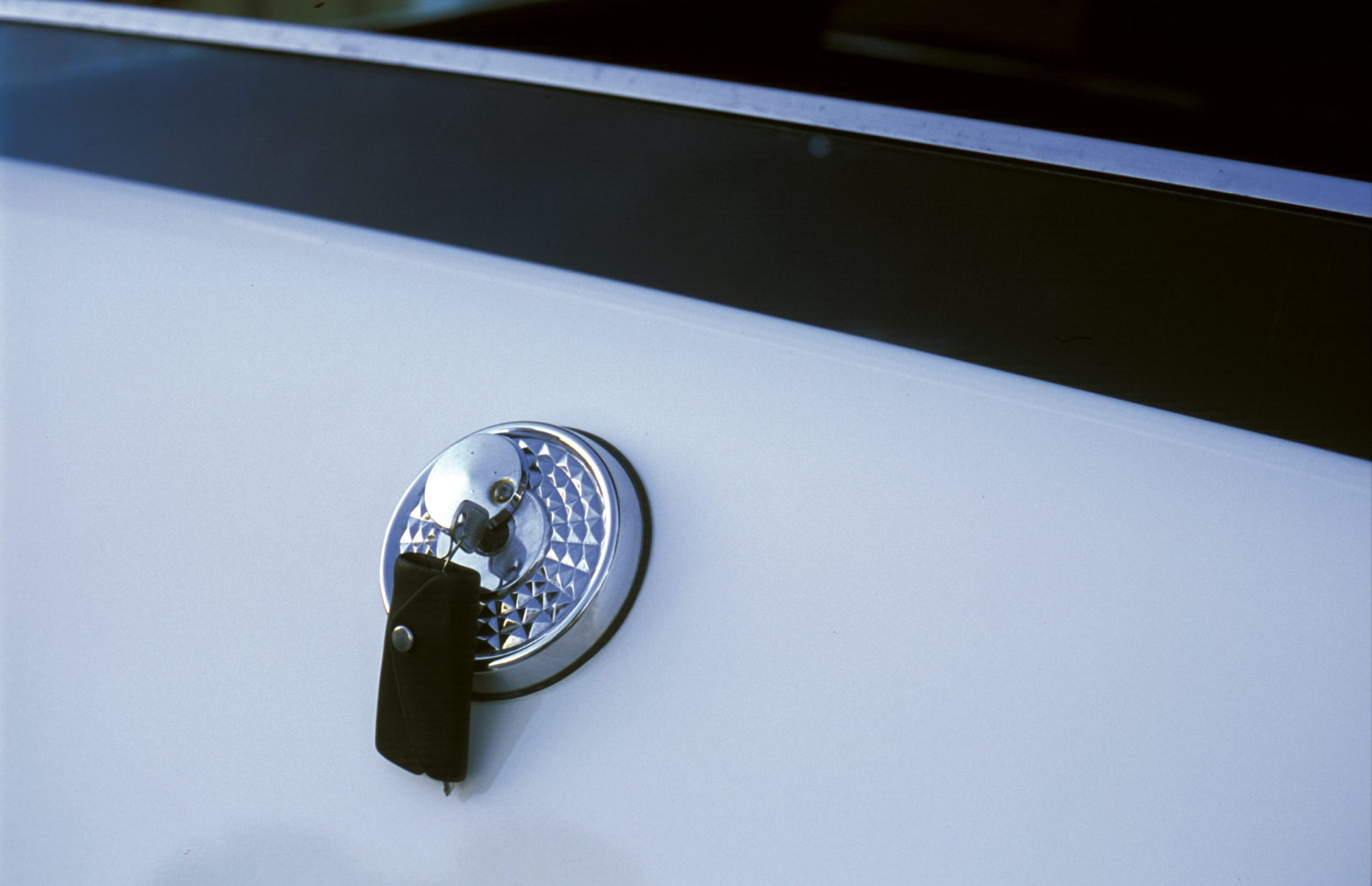 Mercury's station wagons accounted for 36,012 of its sales for the '57 model year, which bested its direct competition. This represented a positive in an otherwise disappointing year for the division which gained market share yet dropped behind Dodge in overall sales; Mercury dropped to eighth place in the industry. The disappointment is all in the past, though; this Merc thrills onlookers wherever it goes.
Technical Specifications
1957 Mercury Colony Park
Base price: 

 

$3,677
Engine:

 

368cid V8
Carburetor:

 

single 4-bbl.
Horsepower: 290@4,600rpm
Torque:

 

405@2,800rpm
Transmission:

 

Merc-O-Matic automatic
Wheelbase:

 

122 inches
Tires:

 

8.50×14
Production:

 

7,386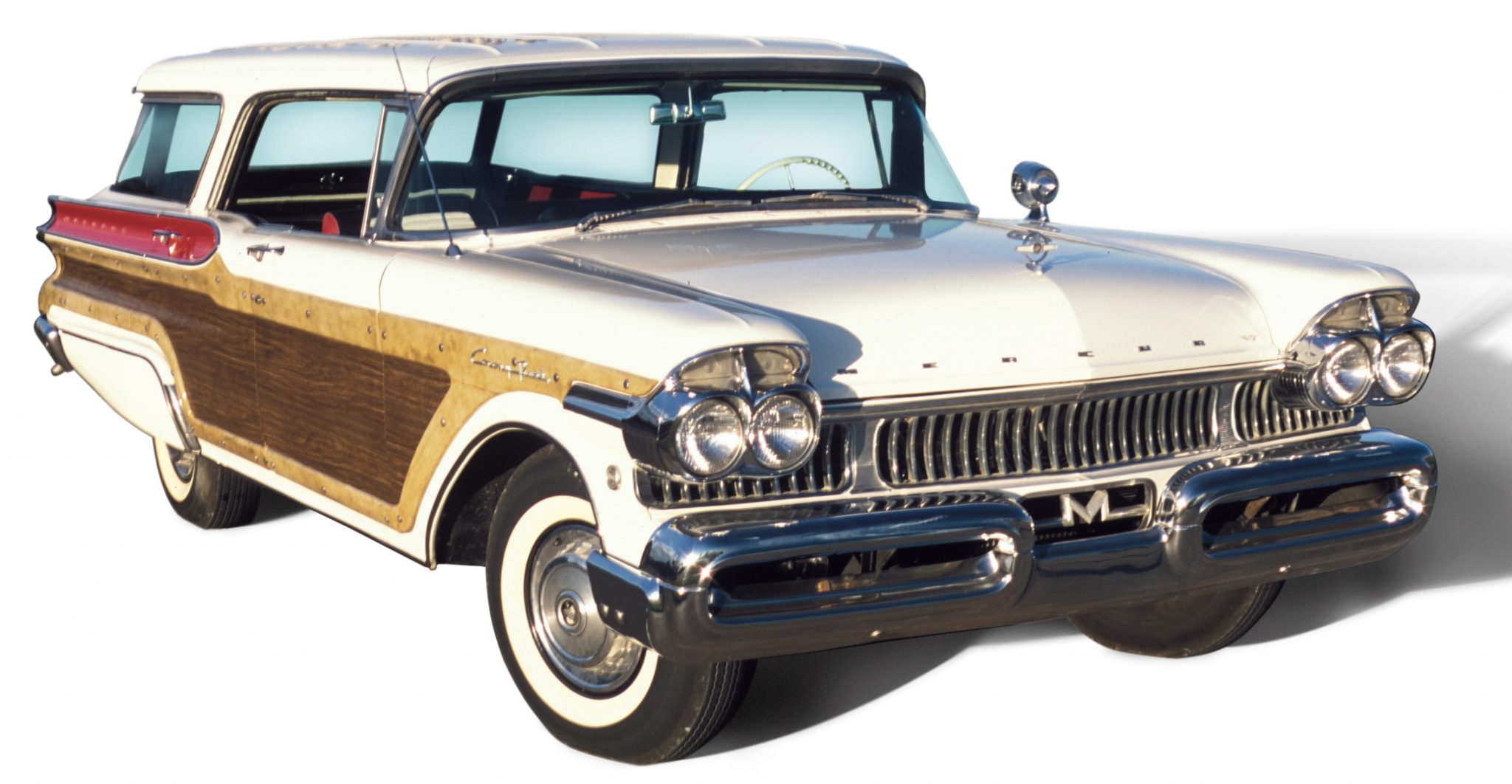 Text and Photos by David W. Temple
© Car Collector Magazine, LLC.
(Click for more Car Collector Magazine articles)
Originally appeared in the June 2004 Issue
If you have a Mercury Colony Park or another collectible you'd like to insure with us, let us show you how we are more than just another collector vehicle insurance company. We want to protect your passion! Click below for an online quote, or give us a call at 800.678.5173.