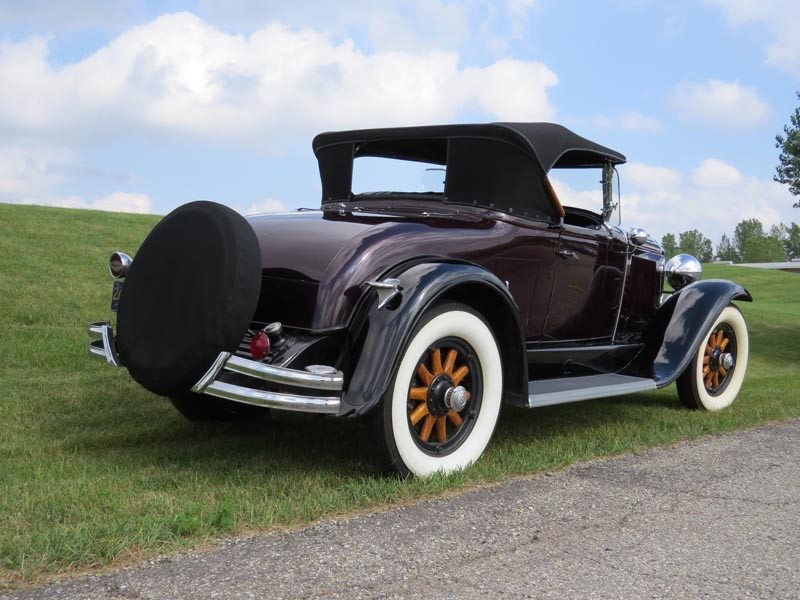 The Buick Motor Division, which claims one of the most dramatic and important chapters in the history of the American automobile, celebrated its 100th anniversary in 2003. Buick was a major contributor to U.S. auto history, with a knack for finding good talent – such as Billy Durant, Charles W. Nash, Walter P. Chrysler, and Harlow H. Curtice, a GM president and chief executive in the postwar era. Even Louis Chevrolet, co-founder of the Chevrolet automobile, had earlier achieved fame as a Buick race team driver.
The division's founder, David Dunbar Buick was building gasoline engines by 1899, but historians traditionally date its beginnings to 1903, the year the company was incorporated and moved from Detroit to Flint. Buick's history has been exciting from the beginning, recovering from near-bankruptcy in 1904 to become the No. 1 producer of automobiles in 1908 —surpassing the combined production of Ford and Cadillac, its closest competitors. Buick was the financial pillar on which General Motors was created, and a product innovator from Day 1 — starting with its creation of the overhead valve engine (later advertised by Buick as the valve-in-head engine), which earned an unsurpassed early reputation in competitions around the world.
Buick had a difficult time with their decision to offer their first eight-cylinder car prior to 1931. Big OHV sixes made them their reputation, but they correctly realized the cylinder race was heating up quickly, and the public bought the new Buick 8's in record numbers in 1931, putting them into the conversation with luxury marques like Hudson, Packard, Auburn, Pierce, and Stutz, who were already offering straight-eights.
With that sort of competition, Buick had to have something special, and it came in the form of John Dolza's smooth valve-in-head engine, first sold in 1931, mated to a fully synchromesh transmission, and noted by the distinctive 8 on the radiator cap. Buick stepped forward in the market with their traditional good looks and distinctively smooth performance, yet just 1,095 Sport Roadsters were produced, making it one of Buick's rarest body styles.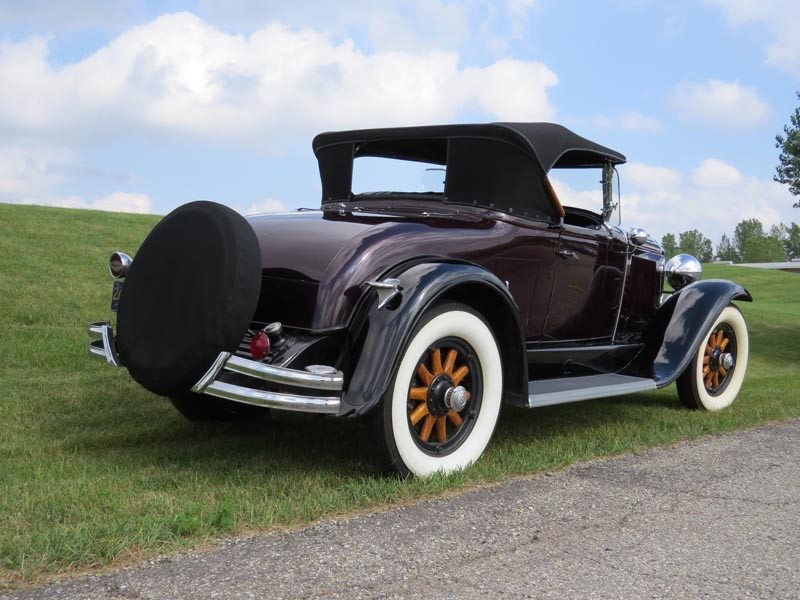 This fine Model 64 has been owned by a dedicated collector since 1975, having been purchased in Chicago and driven home from there. He was attracted to it by the fine straight bodywork and excellent panel gaps, and knew it would make an excellent touring car. It was highly original when purchased, and other than proper maintenance and a new top, it has been maintained that way ever since. It was regularly driven to events around the Midwest, and used for many touring events like the Glidden Tour with trouble-free performance. The beautiful wooden wheels are original, with a tasteful spare tire cover that matches the top mounted behind the rumble seat. It features period-correct accessory lights up front, and was awarded for it's authenticity at the 2003 Buick Club of America Centennial in Flint, MI.
The paint retains a fine finish, with just enough minor wear to prove it's originality. The chrome, trim, and glass are also in fine original condition, and likewise, the interior and upholstery are in incredible shape for an 84 year old car, with only minor authentic wear showing.   Pop the hood, and you'll see the engine bay is tidy and correct, and long maintained for reliable touring. Hit the starter, and the Buick 8 starts easily and idles quietly, and stands ready to hit the road with plenty of power. After 40 years of careful ownership, and over 80 years of service, this Buick is one of the rare ones that was simply cherished and cared for it's entire life.
If you have an early model Buick or another collectible you'd like to insure with us, let us show you how we are more than just another collector vehicle insurance company. We want to protect your passion! Click below for an online quote, or give us a call at 800.678.5173.