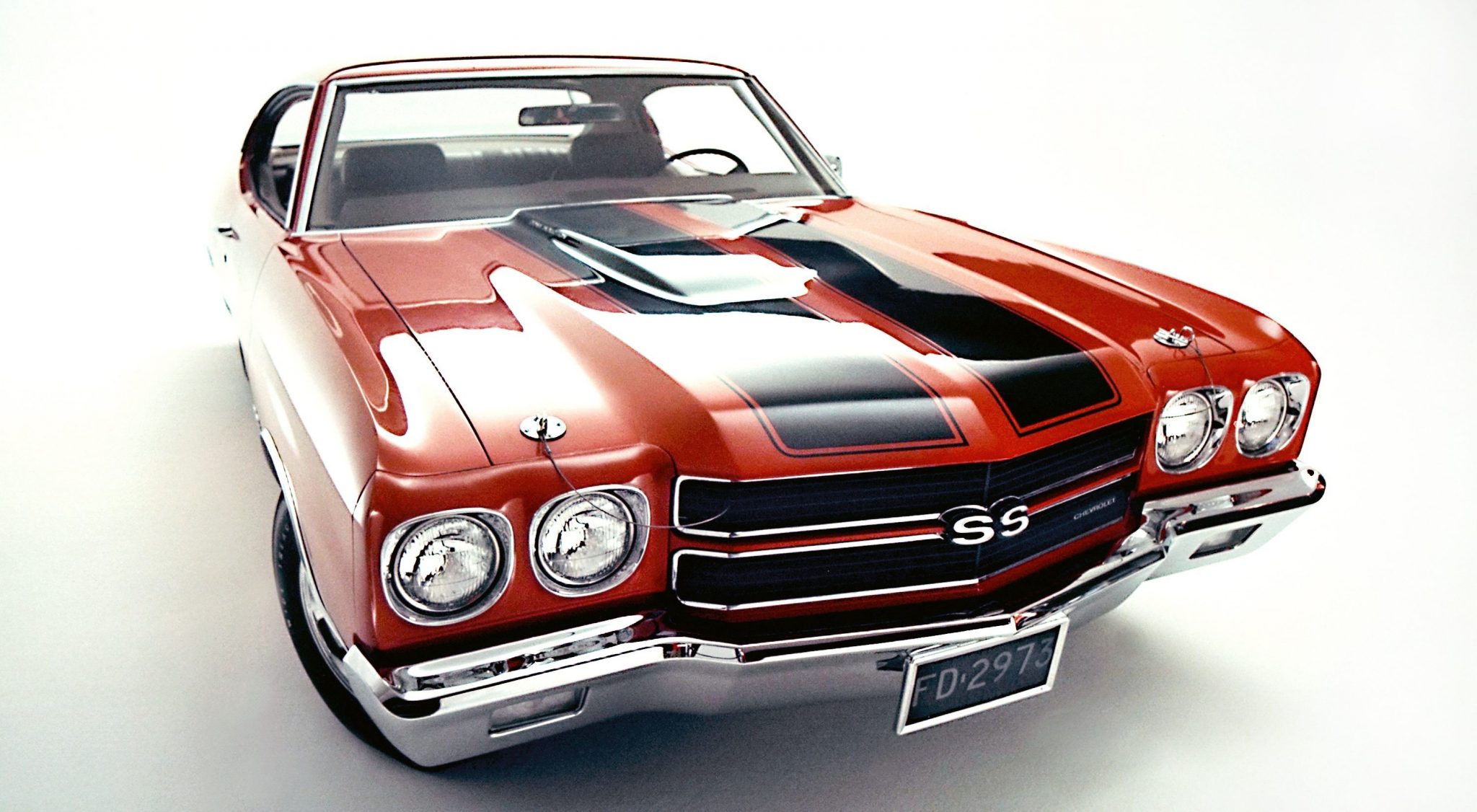 Car companies typically have one flagship performance vehicle, one halo car that far and away tops the rest of their lineup in terms of power and performance. For Toyota it's the Lexus LFA, Nissan has the GT-R, Volkswagen has the Audi R8, Ford produced the GT and GT40 for limited periods, Chrysler has the Dodge Viper, and GM has the Corvette. Exotic cars that few will buy but many will admire.
This month, Dodge's Viper was just usurped by with the release of the Dodge Challenger Hellcat. Developing 707 horsepower and 650 lb-ft the Hellcat's supercharged V8 easily edges out the Viper's prodigious V-10 that produces "just" 640 horsepower and 600 lb-ft of torque. This got us thinking about other times this might have happened in automotive history, when a souped up muscle car was so unreasonably powerful that it surpassed even the halo car of its brand.
Perhaps most notably, this happened in Chevrolet's 1970 lineup with the Chevelle LS6. For almost two decades, and for decades after, the Chevrolet Corvette was GM's pinnacle performance car, with very few exceptions (like in 1983 when the Corvette wasn't produced at all). However, in 1970 GM only put its mighty LS6 engine in the Chevelle, and for no particularly good reason left it off the Corvette's option list.
Referred to at the time as "America's most popular mid-size car," the Chevelle wasn't even GM's second or third most "sporty" car. It was in many ways just a performance trim of the Malibu. But in 1970, none of that mattered, GM had a tuned 454 big-block and they were going to shove it in something. GM claimed it produced only 450 bhp, but most experts agree its actual output was even north of that, closer to 500 bhp. Mind-bending amounts of power could be tacked onto an affordable midsized car for a little over $1,000 in options.
On modern tires, a stock Chevelle LS6 can run the quarter mile in the 12-second range. The insanity of the LS6's power wasn't lost on the car critics of the day: Car Life Magazine wrote of the LS6 "Without even raising the specters of insurance and social justice, it's fair to say that the Supercar as we know it may have gone as far as it's going." Which proved to be a fairly accurate forecast for the 70's and 80's.
The following year, Chevy returned balance to the universe and made the LS6 an option on the Corvette and quietly dropped it from the Chevelle's option sheet, perhaps hoping no one would notice. As you can see below and from the ads of the day for the 1970 Chevelle, Chevy doesn't even mention the LS6 option, perhaps embarrassed by just how much power they had put in it, or more likely, didn't want to cast a shadow on their halo car, the Corvette. One thing's for sure, though, car collectors of today have taken notice of this trim. A good-condition 1970 Chevelle LS6 convertible's value is into the six-figure range these day.
If you have a Chevelle or another collectible you'd like to insure with us, let us show you how we are more than just another collector vehicle insurance company. We want to protect your passion! Click below for an online quote, or give us a call at 800.678.5173.