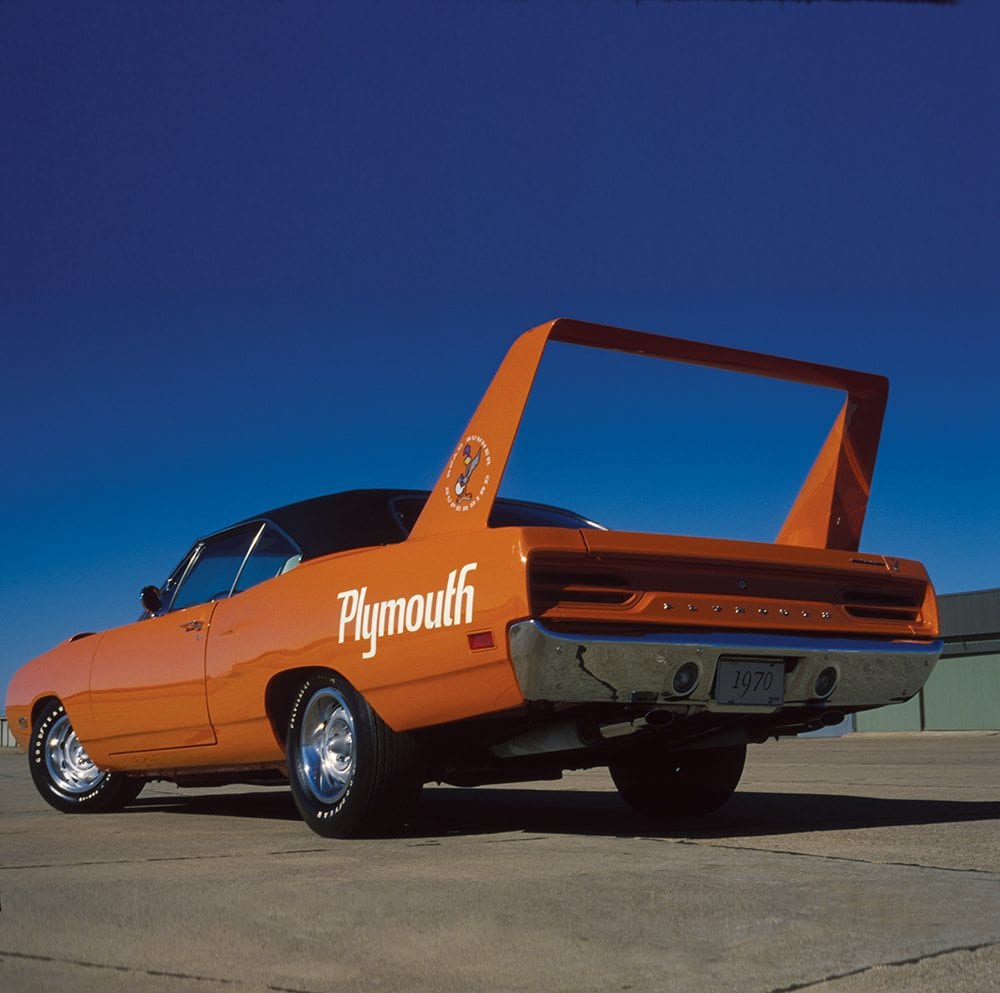 Ask any MOPAR fan what their dream car would be and the answer would most likely be a perfectly preserved example of a favored pentastar product with an odometer reading of 00000.0 and a 426 Hemi under the hood. This scenario is very similar to the story related to the car shown on this page – a Hemi-powered 1970 Plymouth Superbird. At the time this car was photographed by the author, this aerodynamic muscle car had traveled only 97 miles since leaving its assembly plant!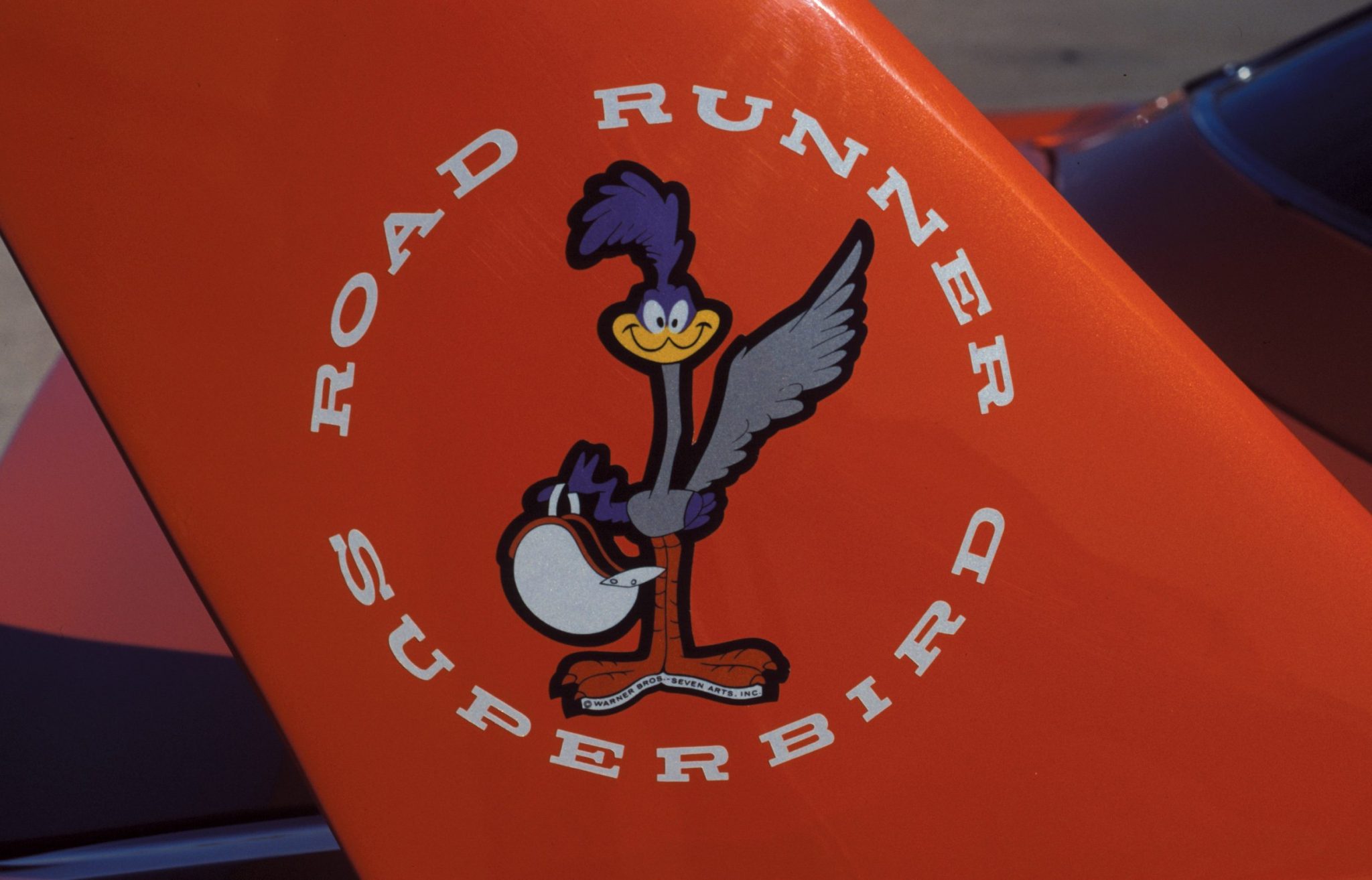 The Superbird (as well as the similar '69 Dodge Daytona) was created for the sole purpose of winning stock car races in the days of factory-backed racing. Ford's Torino and Mercury's Cyclone, both of which were sleek fastbacks, were receiving the checkered flag a bit too routinely in the opinion of Chrysler Corporation officials and the company had to deal with their competition's wind cheating advantage. A wild looking car, the 1969 Dodge Daytona (an adaptation of the limited production Charger 500), ultimately resulted from their counter-offensive. It and the following year's Plymouth Superbird was so wild, in fact, dealers almost could not even give these cars away! Not too uncommon was a Superbird that had been in a dealer's inventory for many months or even more than one year. One story told to this author on how difficult it was to sell these cars concerned a Hemi, four-speed version. The dealer, who had the undesirable car, told one of his salesmen he had to drive it until he sold it! Although unhappy about the assignment, (hard to believe today) the salesman had little choice. Sometime later a customer made an offer. However, there was a condition. The potential buyer offered to buy just the engine – the rest had to stay with the dealer! The salesman explained to his prospect that this was not realistic and that purchasing the entire vehicle would be necessary. "No way. Just the Hemi," was the firm response. The frustrated salesman presented the offer to his boss who relented and sold the engine to the customer. Then the dealer reported the engine stolen and filed an insurance claim. Problem solved!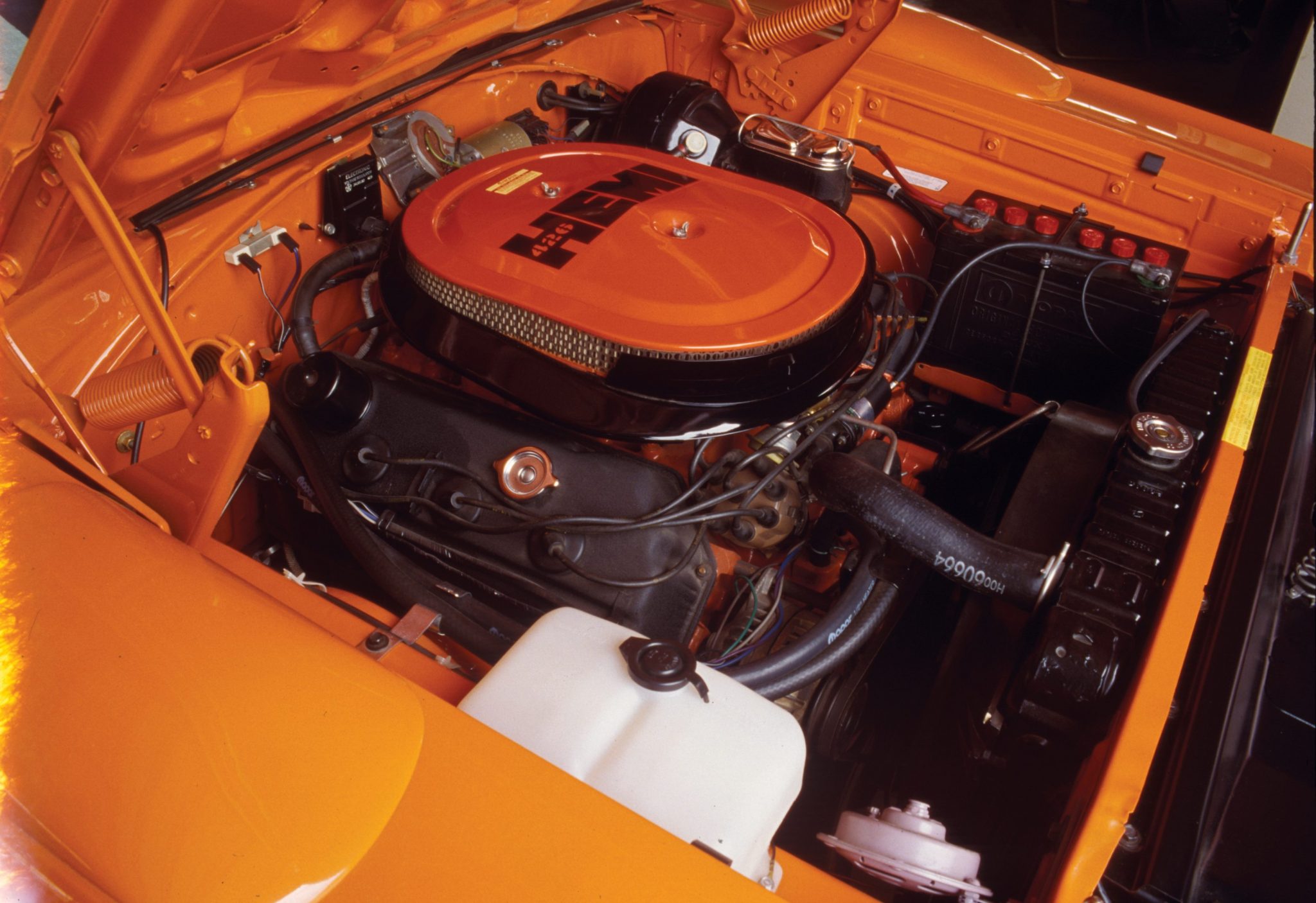 Chrysler's engineers involved in the company's racing program thought they had solved the problem of going faster than Ford's Torino and Mercury's Cyclone – both able to run at about 187 and 189mph respectively. Even Richard Petty, who had raced Plymouths for years, switched to the faster Torino for '69. The all-new '68 Charger with its deeply recessed grille and tunneled backlight suffered from too much turbulence causing front end lift and excessive drag. Engineers used a wind tunnel to develop a more aerodynamic car since designing a new higher horsepower engine would be too costly with no guarantee of success. The 1969 Charger 500 with its flush Coronet grille and fastback roof seemingly solved the lift and drag problems, but FoMoCo was still winning because they had made their sleek bodies even sleeker for '69. Their upgraded cars were dubbed the Torino Talladega and Cyclone Spoiler. The Mopar engineers went back to work to determine what had to be done to reduce drag on the Charger body even further. By the time they accomplished their goal the model year and racing season was near an end. Even so, the required 500 units were completed and delivered, and more importantly, proved competitive. Then Plymouth went to work on getting Petty back driving for them. Their Roadrunner served as the basis for an aerodynamic car designed in a wind tunnel. The work was completed in time to qualify for NASCAR. These cars were much faster and Petty returned to Plymouth. Superbirds and the one-year old Daytonas ruled the tracks in 1970.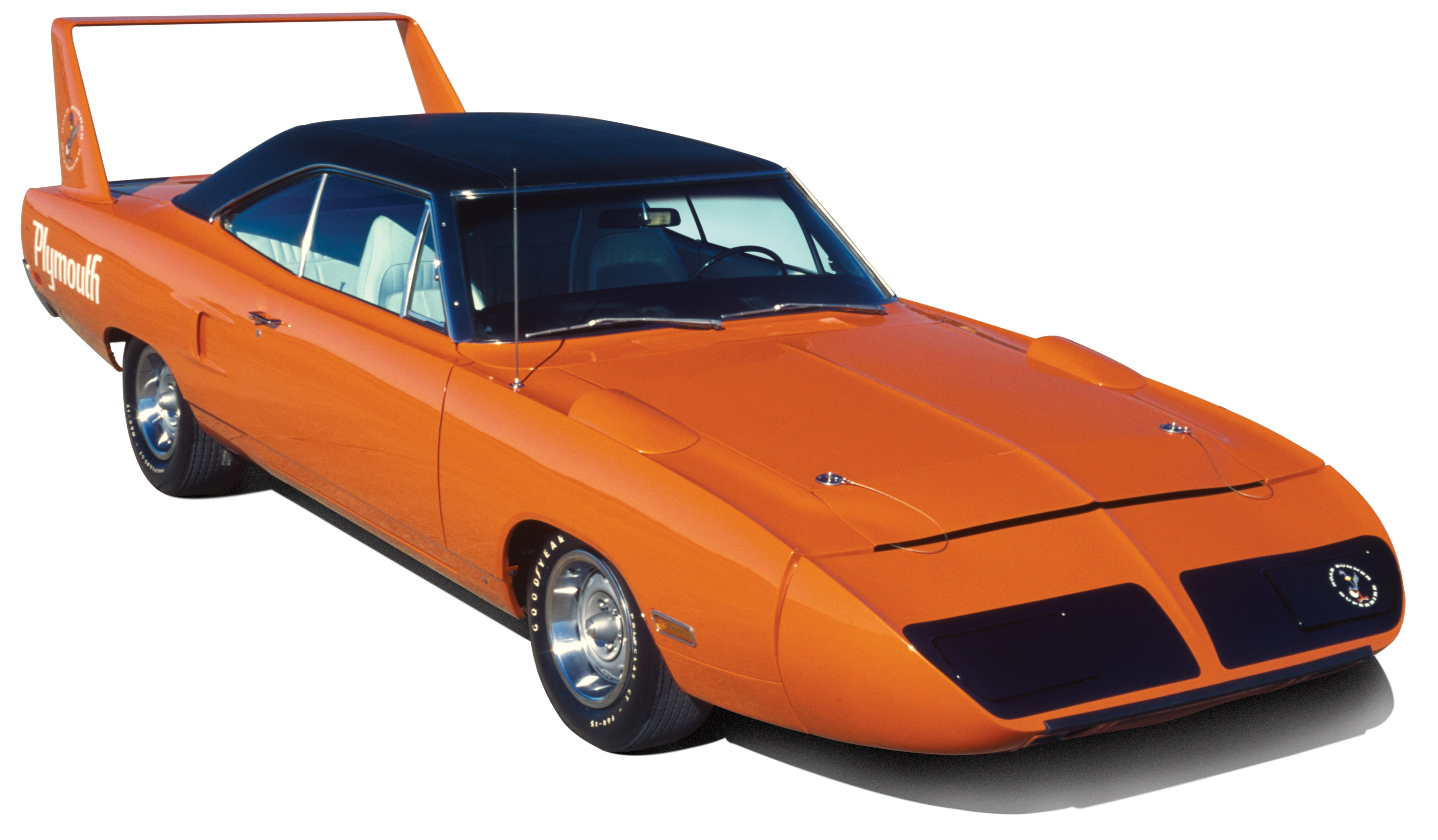 Those in charge of NASCAR tried to discourage Ford and Chrysler from building and racing these radical cars. The 500 car minimum production run in effect for '69 was changed so that one Superbird for every dealership selling Plymouths had to be built meaning close to 2,000 had to be assembled before being legal for competition. Obviously, the Mopar guys were not discouraged by the new rule.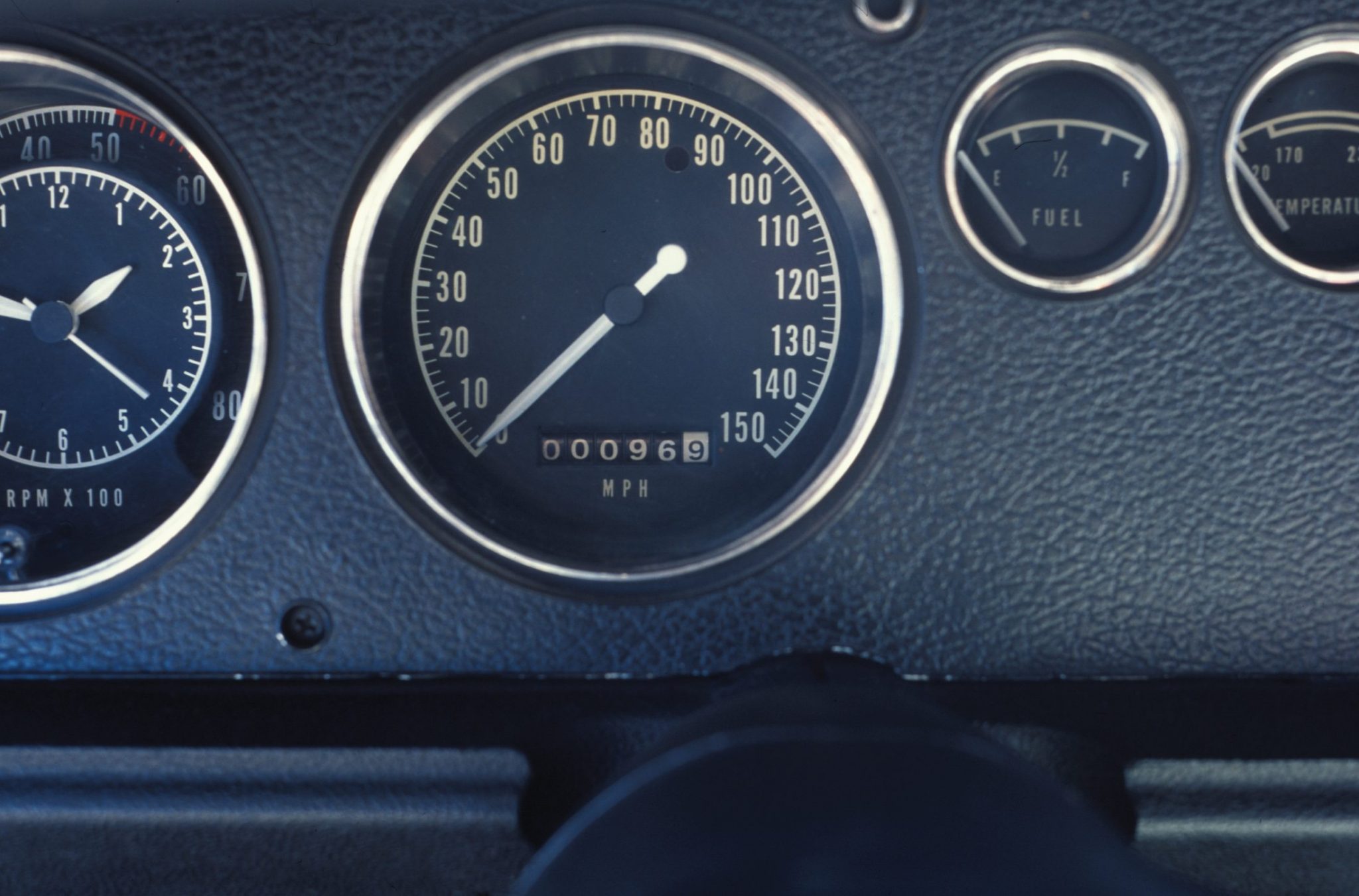 Our feature car was originally delivered to a Wisconsin dealership. The car apparently served as a demo for a short time before its nosecone was smashed (which was a relatively common fate of many Superbirds). The vehicle was placed behind the dealership where it stayed as a parts donor. It lost its antenna, heater control valve, and some other minor parts. One day a Minnesota resident spotted the Superbird and offered to buy it. A deal was agreed upon (a bargain deal no doubt) and the Minnesota man placed the winged car in storage at his farm.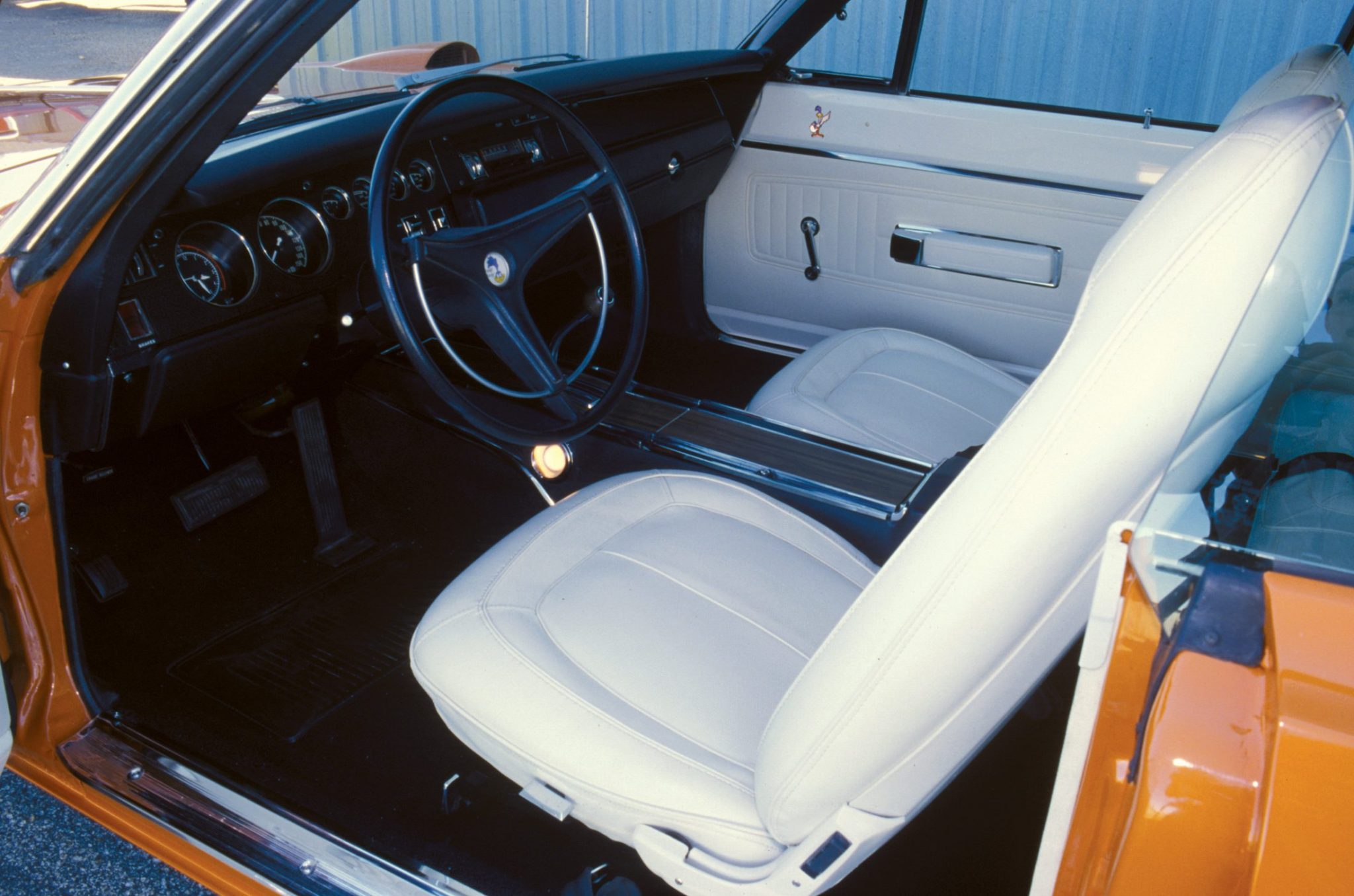 Once muscle cars started becoming collectible, rumors started to fly concerning someone in Minnesota with a "new" Superbird.  The current owner at the time of our photo session, a gentleman who prefers to remain anonymous and will be referred to simply as Mr. S (S for Superbird of course), followed up on these persistent rumors. Checking every lead, Mr. S eventually located the farmer and offered to buy the unusual Plymouth. The farmer was unwilling to sell at the time, but Mr. S maintained contact with him for the next five years. Then in 1990, Mr. S received a phone call from the Minnesota resident asking if the offer was still good. A brief negotiation resulted in a change of ownership.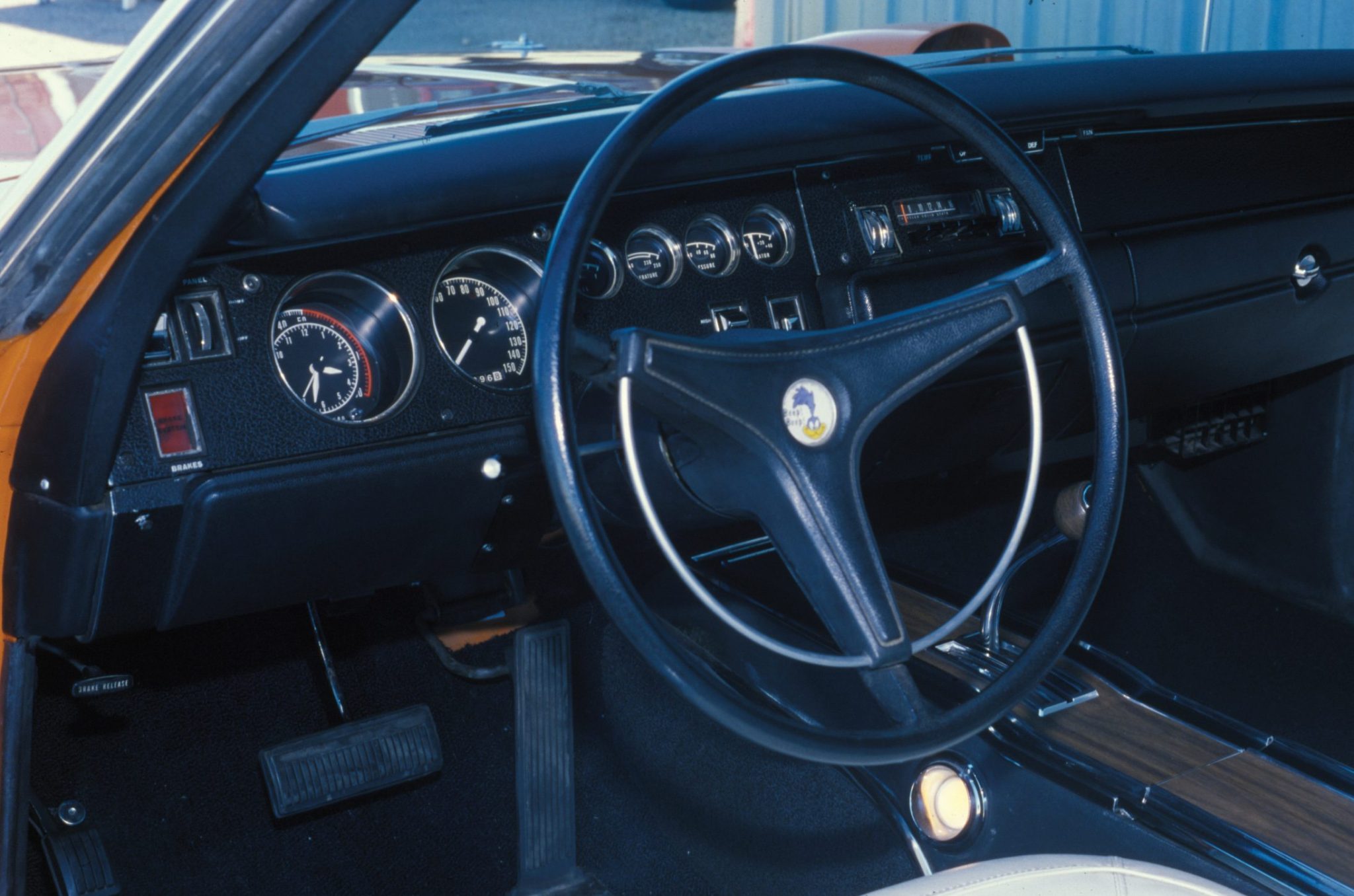 The ultra-low mileage Superbird received an NOS nosecone (appropriate since the car is virtually composed entirely of NOS parts), a repaint in its original Hemi Orange, and two NOS Polyglas rear tires with matching date codes. The front tires remain original as well as the chrome and interior. Even the bill of lading number remains on the back side of the rear view mirror.
To keep the odometer reading below 100 miles Mr. S did not drive the car, but occasionally started it to keep everything in working order. Since these photos were taken, the car has been sold and has finally traveled the distance needed to push the odometer a bit above 100.
When these cars were new almost nobody wanted them. Now there are not enough to go around! Of those, extremely few are as original as this car.
Specifications
1970 Plymouth Superbird
Base Price:

 

$4,298
Engine:

 

426cid V8
Bore and Stroke:

 

4.25×3.75 in.
Horsepower:

 

425@5,000rpm
Torque:

 

490@4,000rpm
Carburetor:

 

Dual Carter AFBs
Compression:

 

10.25:1
Transmission:

 

four-speed manual
Axle Ratio:

 

3.54:1
Wheelbase:

 

116 inches
Production:

 

1,920 (93 with Hemi)
Performance*
0-60mph: 4.8 sec.
1/4mile: 13.50 sec.@ 105mph
*Source: Car & Driver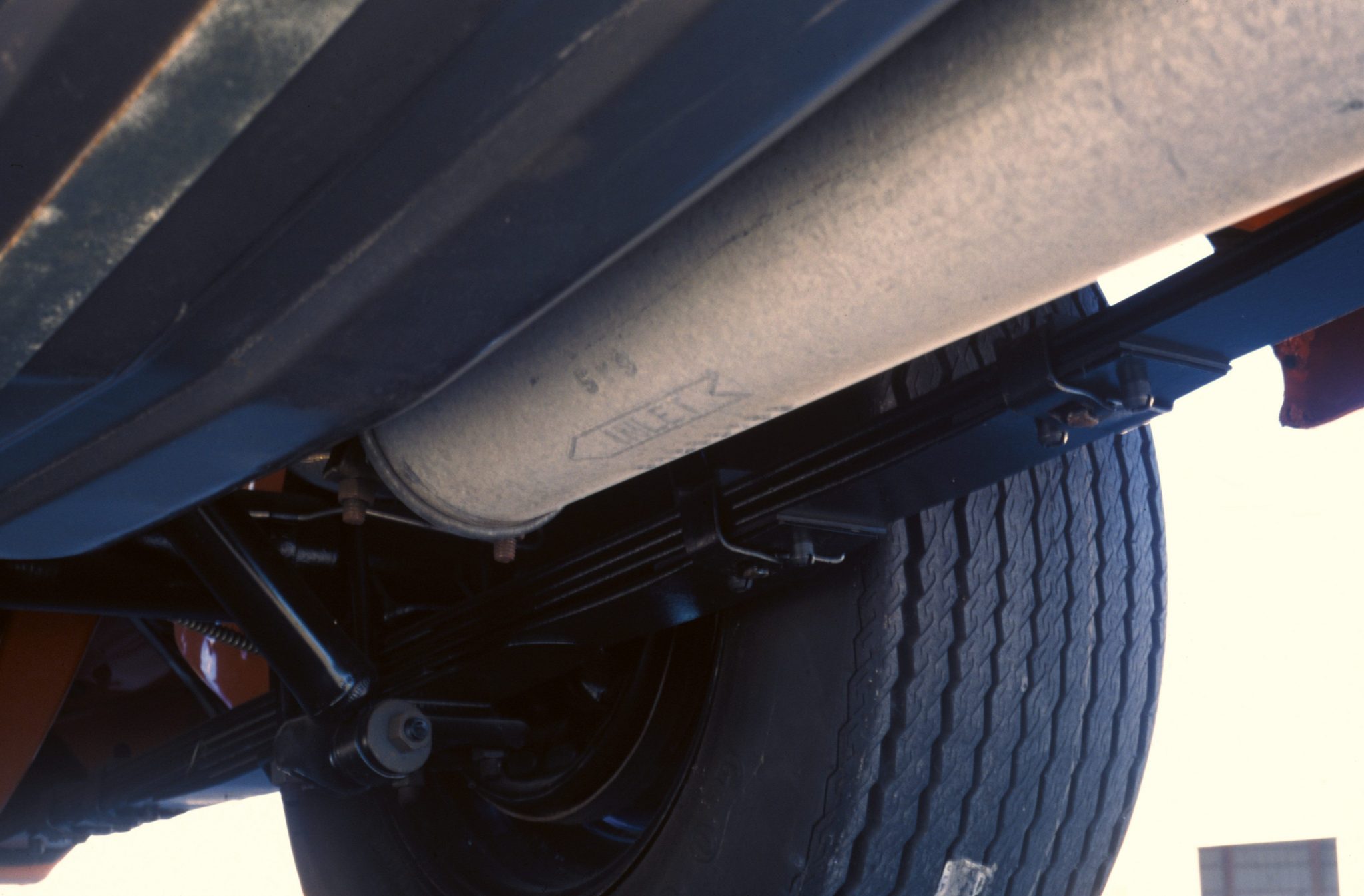 by David W. Temple
© Car Collector Magazine, LLC.
(Click for more Car Collector Magazine articles)
Originally appeared in the October 2006 Issue
If you have an early model Plymouth or another collectible you'd like to insure with us, let us show you how we are more than just another collector vehicle insurance company. We want to protect your passion! Click below for an online quote, or give us a call at 800.678.5173.