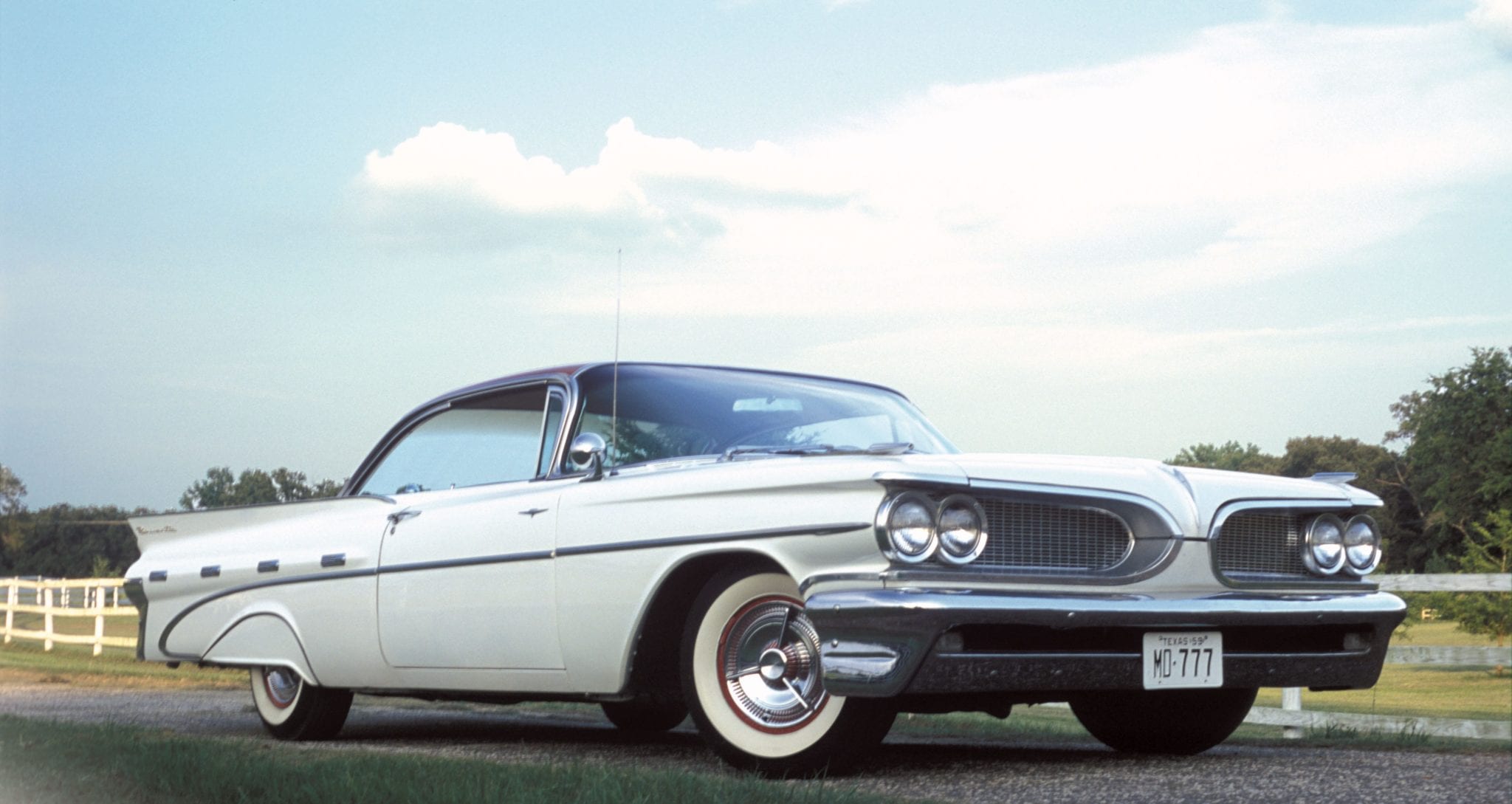 In 1958, Pontiac dominated the Daytona Speedweeks Trials, but many car buyers were not impressed; the styling of the '58 models were somewhat less impressive than their performance. That combined with the economic downturn that year, dealt a blow to sales (and not just for Pontiac). The '59s had to be better.
The GM styling department had been long at work on a styling makeover for 1959 and the new Pontiacs were much more than better. The public loved the new look, the split grille, "Wide Track" and all. America's most popular automotive writer, Tom McCahill, praised the '59s in the December 1958 Mechanix Illustrated, writing that "… the Pontiac boys … eagled the hole and came up with the best looking car in the General Motors line and quite possibly the best looking '59 car on the road." Motor Trend was impressed sufficiently enough to award their coveted "Car of the Year" award to Pontiac. Other prestigious publicity came as the result of a 1959 Bonneville convertible serving as the official pace car of the inaugural Daytona 500 stock car race and "Fireball" Roberts' 145mph practice laps in a '59 Pontiac during qualification trials for the race.
As already suggested, some of the appeal of these Pontiacs was the so-called "Wide Track" chassis. The wider track provided for a better handling car by moving the wheels farther from the kingpins and spindles. The front and rear track each spanned 63.7 and 64 inches, respectively. The fact that the increased track dimensions improved handling was only of secondary importance; the real purpose was simply for styling. Fortunately, what looked great was also functional. Chuck Jordan proposed the idea of widening the front and rear tracks to push the wheels out further on one of his earlier designs. When the concept was adopted for Pontiac, their advertiser coined the term "Wide Track" for marketing purposes.

How Pontiac evolved in the 1950s to the point of producing the "Car of the Year" is an interesting story. Styling had not been a problem for GM once Harley Earl came on board and created the "Art and Colour Section." He had a knack for understanding what the public would want each succeeding year. His go-all-out and then back-off approach helped make GM highly successful. Earl brought the tailfin to the automobile as well as other features like the wraparound windshield. Pontiac languished in sales regardless of its styling during the early Fifties, though. The cars were viewed as good reliable transportation, but they lacked the pizzazz provided by a performance image, which was needed to win over young car buyers. The straight-eights, Indian mascot and "Silver Streak" styling motif on the hood had outlived their usefulness. What Pontiac needed was V8 power and an image change.
Pontiac had started a V8 program under the management of Harry Klingler. Tragically, he was killed in an auto accident before his leadership could really accomplish much for the project. At least the program continued, albeit slowly, and by 1955, Pontiac had its first V8. Enter Semon "Bunkie" Knudson. Soon after releasing their new "Strato-Streak" V8, the chiefs at Pontiac appointed Knudsen as general manager. He recognized that Pontiac, though headed in the right direction, still had an image that needed to change and made the observation that, "You can sell an old man a young man's car, but you can never sell a young man an old man's car."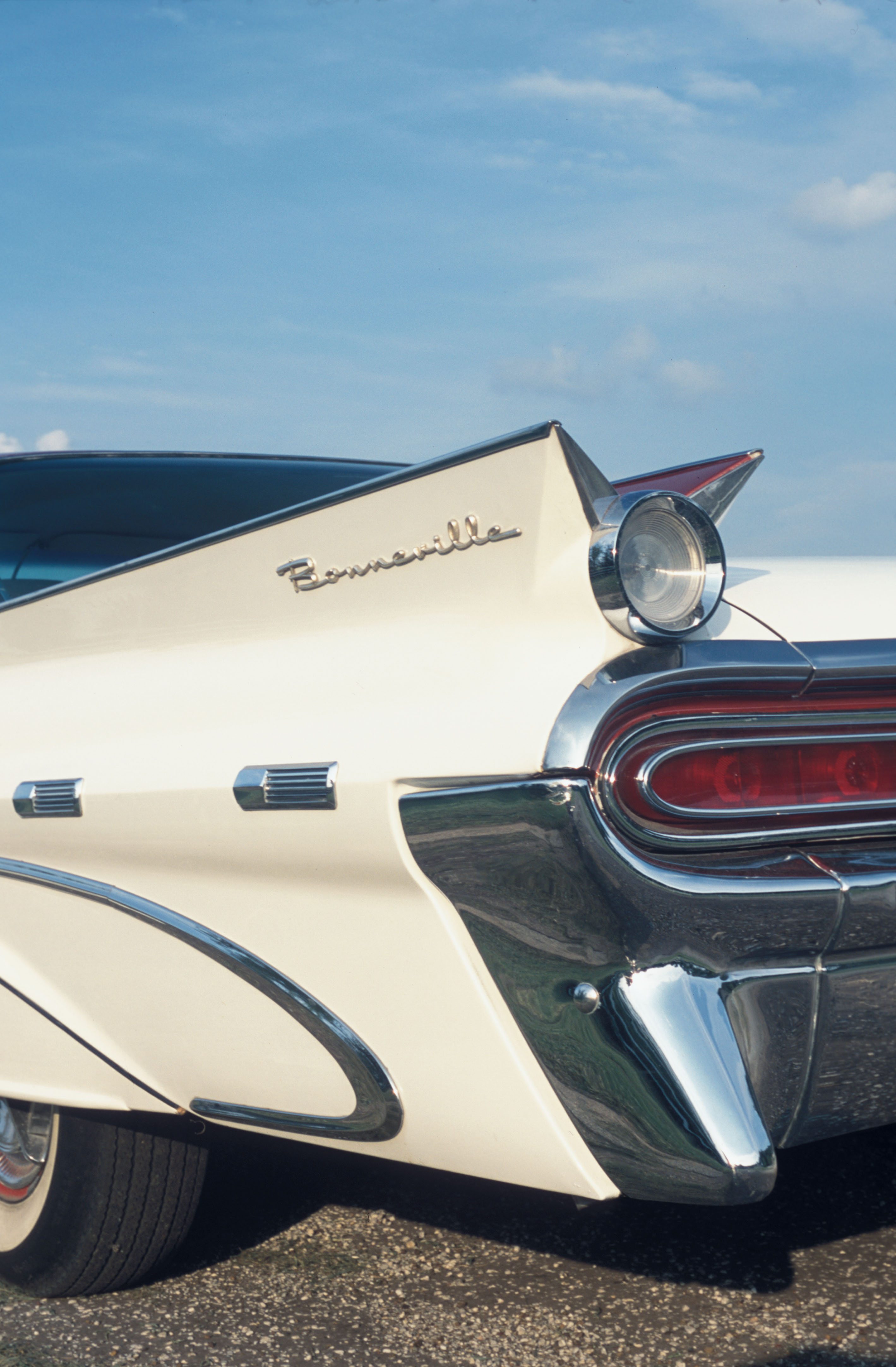 By the time Knudsen made the observation some in Pontiac had already seen a need for a change of direction. Pontiac's adverting had begun promoting the performance aspects of their new V8 and prior to its offering, the division displayed a racy, two-passenger show car called the Bonneville Special at the 1954 GM Motorama. The fiberglass car was completely unlike anything ever seen from Pontiac except for its "silver streaks" across the hood and its straight eight underneath it. At least the straight eight had four carbs and other performance oriented modifications. The name, Bonneville, was synonymous with speed and it may have been the most important feature of the show vehicle.
Still another step toward Pontiac's makeover took place at the Bonneville Salt Flats in Utah in 1956; a stock sedan ran for 24 hours at an average speed of 118.375mph, establishing a new record for the time. Further publicity came via famed race driver and Salt Flats speed record legend Ab Jenkins, when he drove another '56 model to a stunning 126.65mph. Pontiac advertising was quick to take advantage of the achievement by advertising that, "You can own an optionally powered 285 H.P. Pontiac just like Ab's!"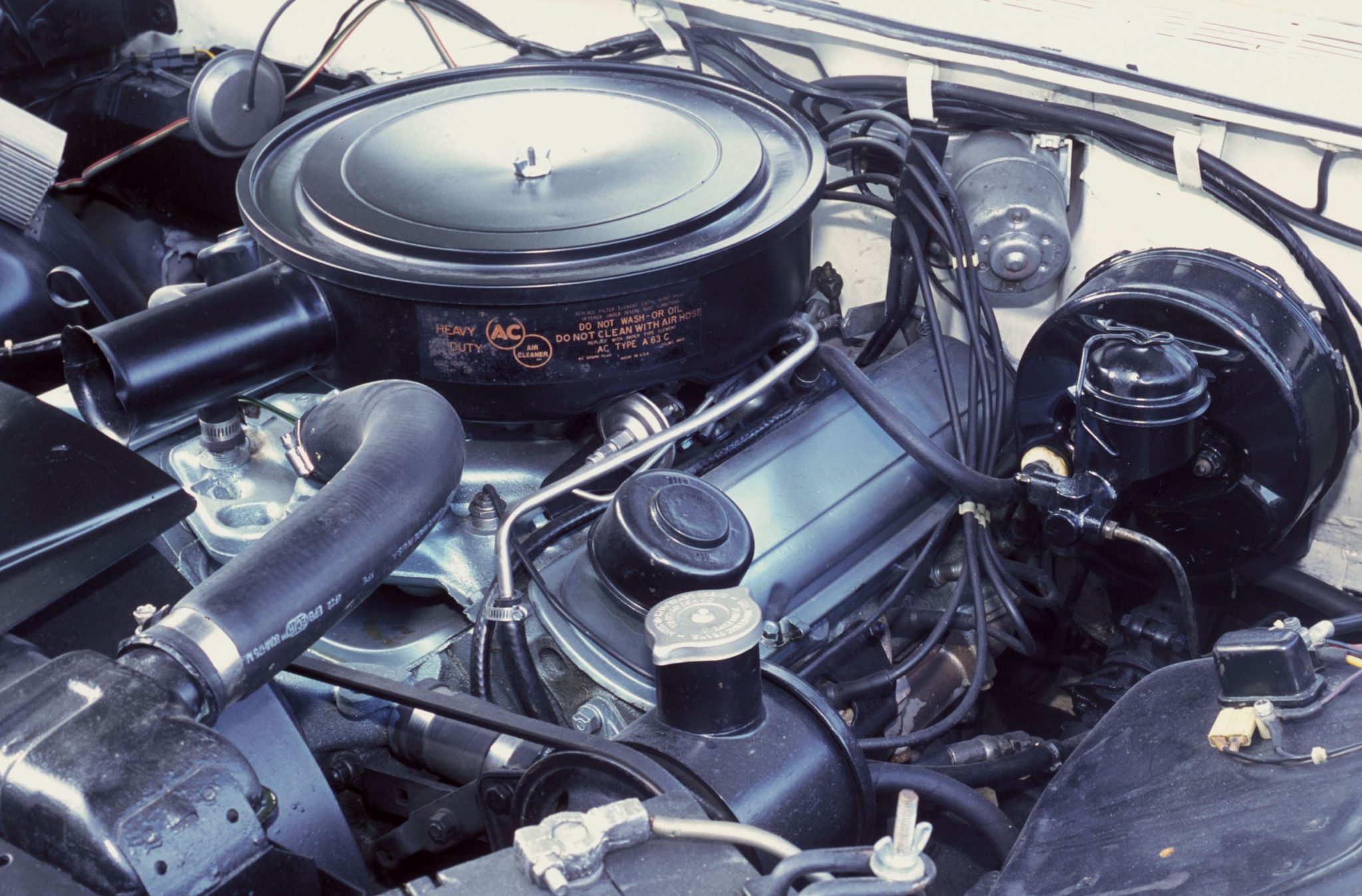 Knudsen's plan was not complete, though; he ordered the "silver streaks" removed from the '57 models late in the styling stage, even though doing so required a tooling change. He thought the chrome moldings "looked like suspenders." He also said in an interview some years later, "We had to get rid of that 'Indian concept' … No reflection on the American Indian, but old Chief Pontiac had been associated in the public mind with a prosaic family toting sedan from the time Pontiacs were first built."
The next step in Pontiac's makeover was a special model to gain publicity and increase showroom traffic. This model would be built in very limited numbers and represent the direction in which Pontiac was heading – building excitement. The limited production car took its name from the aforementioned '54 Motorama show car. Only 630 Bonnevilles (all convertibles) were built and were initially intended for dealer use and demonstration. All were equipped with a fuel- injected 347 V8 that delivered 310 horsepower at 4800rpm, along with every major option Pontiac offered—automatic transmission, power brakes, power steering, power seats, power windows, "Wonderbar" radio with power antenna and power top. Lower series cars could not be ordered with the fuel-injected engine, but could be had with a three deuce setup called "tri-power."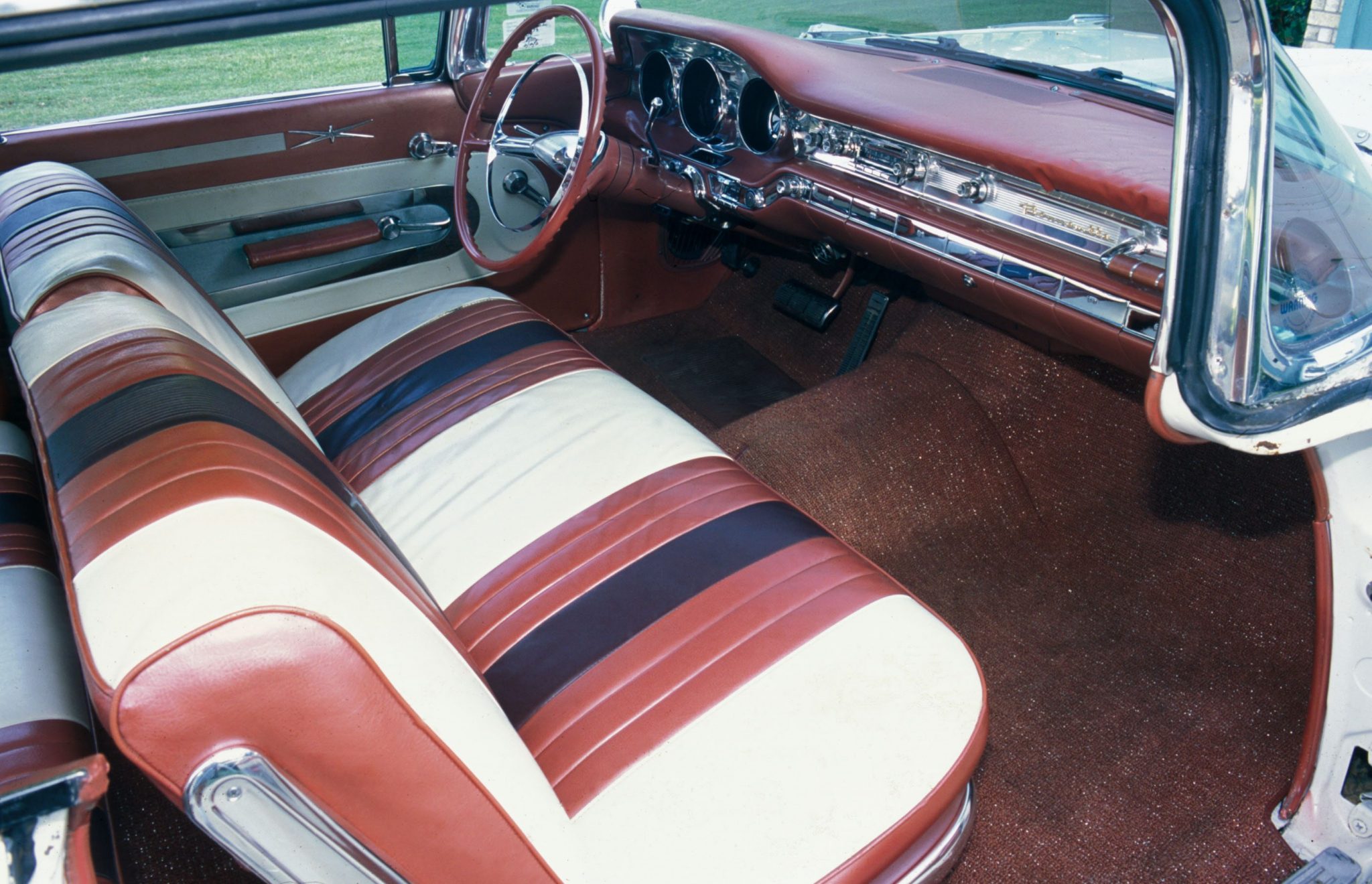 Then came the '58s, with their fine performance capabilities but outdated styling. When the designers went to work on the '59 models, they were expecting to update the look of the '58s. Earl had supervised the revisions and was then sent to Europe to work on other GM interests, such as Vauxhall Motors in England and Adam Opel in Germany. Some suspect Earl was sent to Europe to get him away from the '59 restyling program.
Many features on the clay models were bizarre, perhaps the result of demands on the designers to devise wilder and wilder proposals. Also around this time, a then young GM stylist named Chuck Jordan got a sneak peak at what Chrysler Corporation was doing under Virgil Exner's guidance. Jordan told his co-workers about the all-new cars he had seen and soon they too were stunned by what Exner was doing. Their look at Chrysler's new models had a dramatic impact on styling at GM. Their two-year lead-time seemed not nearly enough to redo the designs scheduled for 1959. Further complicating matters, a decision was made that the GM divisions would share bodies instead of having the A-body for Chevy, the B-body for Pontiac, Olds, and Buick, and the C-body for Cadillac.
While Earl was away, a rebellion occurred—something previously unthinkable. Earl was an intimidating figure at General Motors. What Harley Earl wanted, Harley Earl got. Why not? Earl was helping GM make hundreds of millions of dollars. However, some may have thought his time had passed and new ideas were required. William Mitchell, who would soon take over Harley Earl's position, oversaw the alternative designs. When Earl returned from his trip, he found that GM President Harlow Curtice, along with the GM divisional managers, favored these new concepts. Earl eventually accepted the situation; thus, GM moved in a new direction. William Mitchell replaced Earl upon the latter's retirement in late-1958. (The managers had not lost complete confidence in Harley Earl, though. His retirement contract prevented him from participating in the design of competing products.)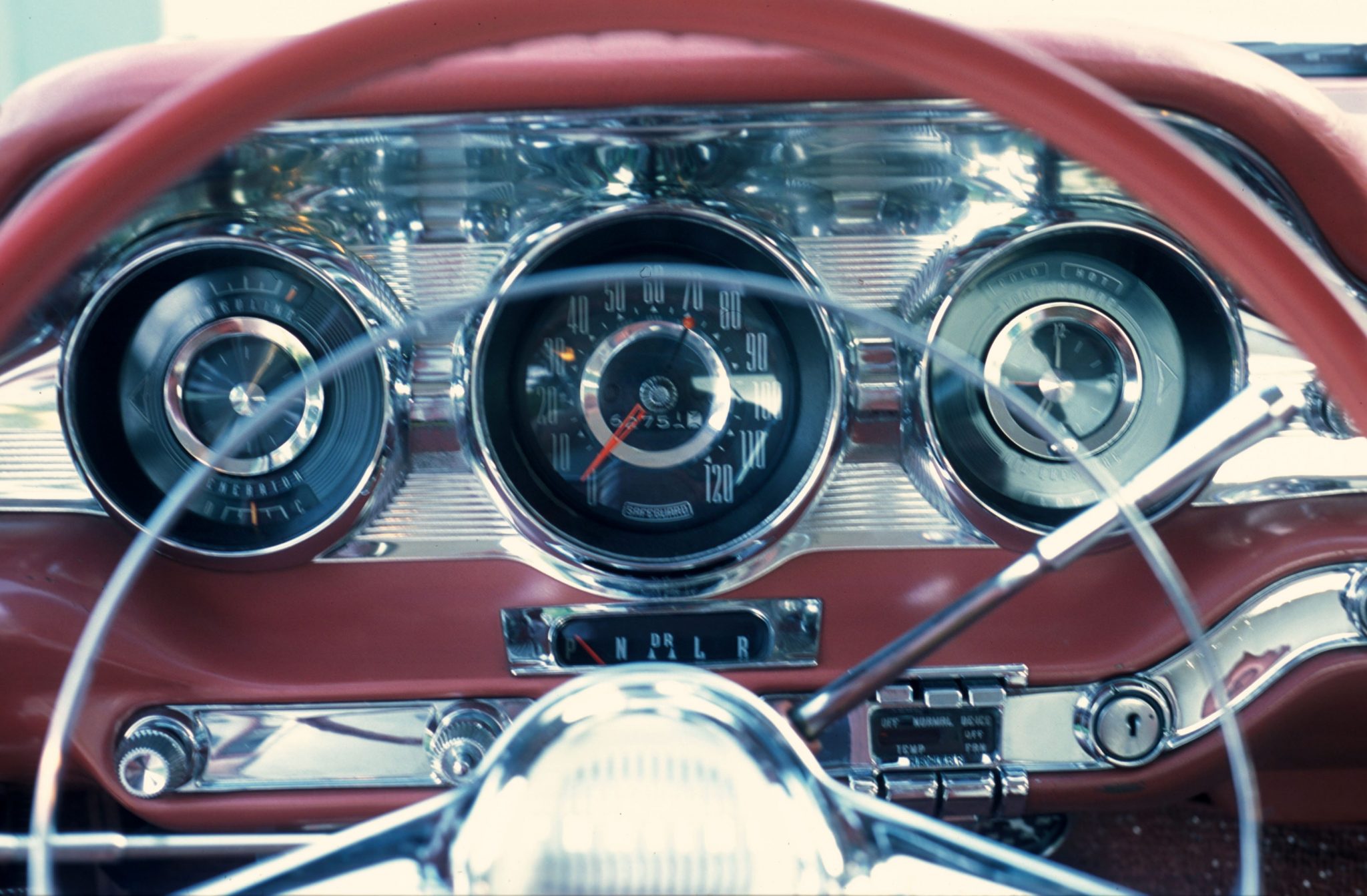 Pontiac's chief designer, Paul Gillan, was responsible for the new split grille. At first the idea was rejected, but was then reinstated. (The split grille was dropped for 1960, because of a mistaken belief that customers did not like it; complaints brought it back again for the 1961 model year.) The twin-finned quarters were first used on one of Harley Earl's proposed 1959 designs, based on the 1958 A-body.
The stylists did their job well for the '59 Pontiac. The top-of-the-line Bonneville brought 77,891 orders; this figure breaks down into 27,769 two-door hardtops, 38,696 four-door hardtops, and 11,426 convertibles. In all, 383,320 Pontiacs were built for the model year, which was nearly a 75 percent increase over the output for the previous year!
The maroon and white Bonneville shown here is a mostly original unrestored car and was owned by an East Texas collector at the time of our photo shoot. The car is powered by a 300-horsepower 389 V8 bolted to the optional HydraMatic automatic transmission. Other options and accessories on this Pontiac include radio, outside rear view mirrors, power brakes, tinted glass, white sidewall tires, and fender skirts. With the introduction of the 1959 models, the Wide Track had left its footprint on the American road.
Specifications
1959 Pontiac Bonneville two-door hardtop
Base Price: $3,257
Engine: 389cid V8
Horsepower: 300@4,600rpm
Torque: 420@2,800rpm
Compression: 10.0:1
Bore and Stroke: 4.06×3.75 inches
Carburetion: Carter AFB
Transmission: HydraMatic
Performance*
0-60mph: 8.2 seconds
Production: 27,769
Wheelbase: 124 inches
(*Source: Mechanix Illustrated, December 1958)

Text and Photography By David Temple
© Car Collector Magazine, LLC.
(Click for more Car Collector Magazine articles)
Originally appeared in the January 2004 Issue
If you have an early model Pontiac Bonneville or another collectible you'd like to insure with us, let us show you how we are more than just another collector vehicle insurance company. We want to protect your passion! Click below for an online quote, or give us a call at 800.678.5173.