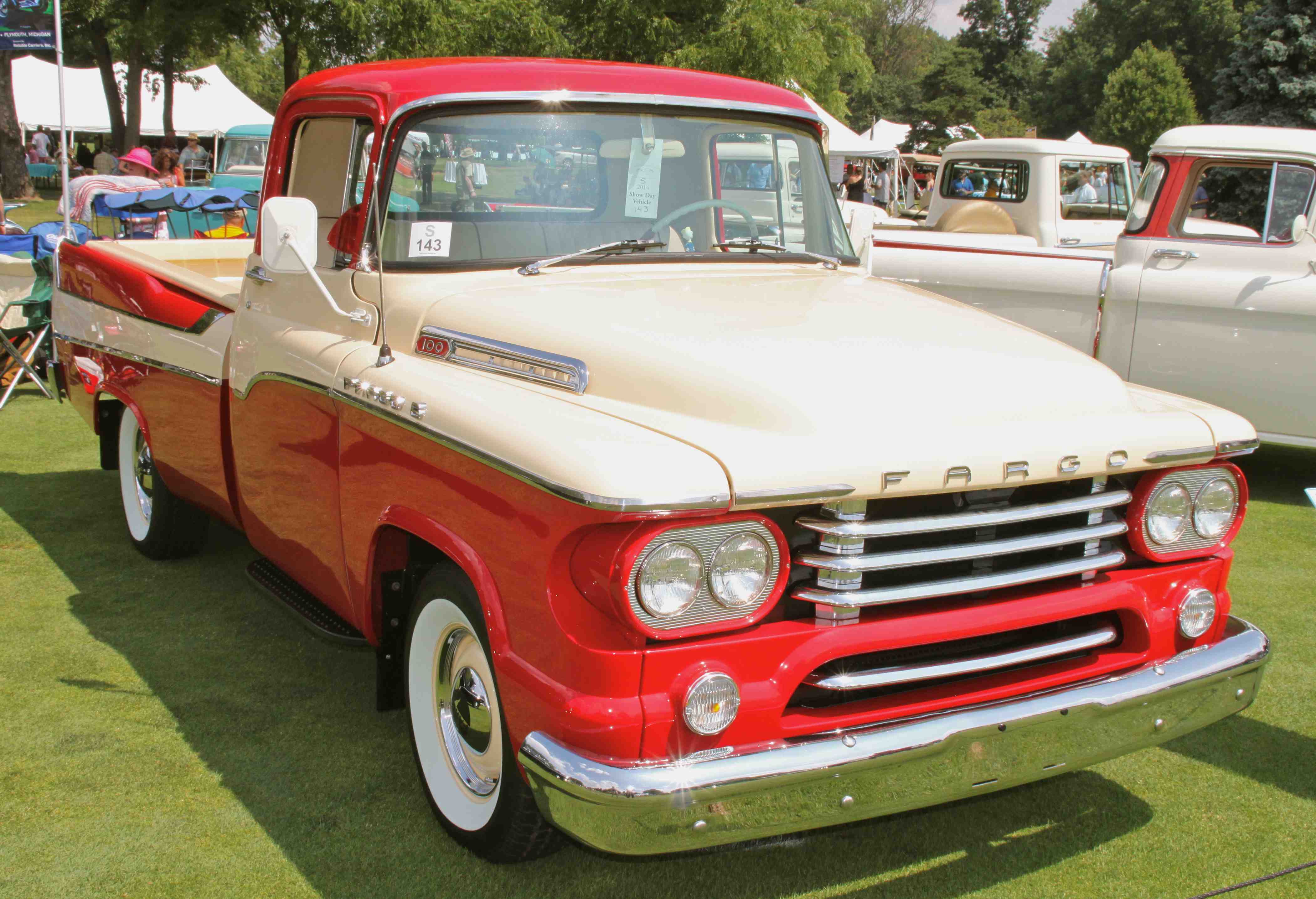 The Chrysler Corporation acquired the Fargo Motor Car Company of Chicago, and by 1928 they offered their first trucks. By 1930, the brand was discontinued in the US and used only as Chrysler's export brand. In Canada, it became the truck brand for their Chrysler-Plymouth dealer network.
For 1957, Dodge introduced the Sweptside pickup, a glamour edition featuring "jet-age" styling. The effect was achieved by grafting 1957 Dodge station wagon panels onto the sides of a standard pickup truck.
The Canadian Fargo pickup received the "Sweptside" treatment a year later in 1958, and the truck we photographed at the 2014 Concours of America at St. Johns is believed to be one of just 11 built. Finished in Cuban Red and Sahara Beige, it is one of three equipped with the Canadian-specific 313 cubic-inch V-8. This truck was displayed by Piston Ring Service and was originally from Regina, Saskatchewan.
If you have a Fargo or another collectible you'd like to insure with us, let us show you how we are more than just another collector vehicle insurance company. We want to protect your passion! Click below for an online quote, or give us a call at 800.678.5173.