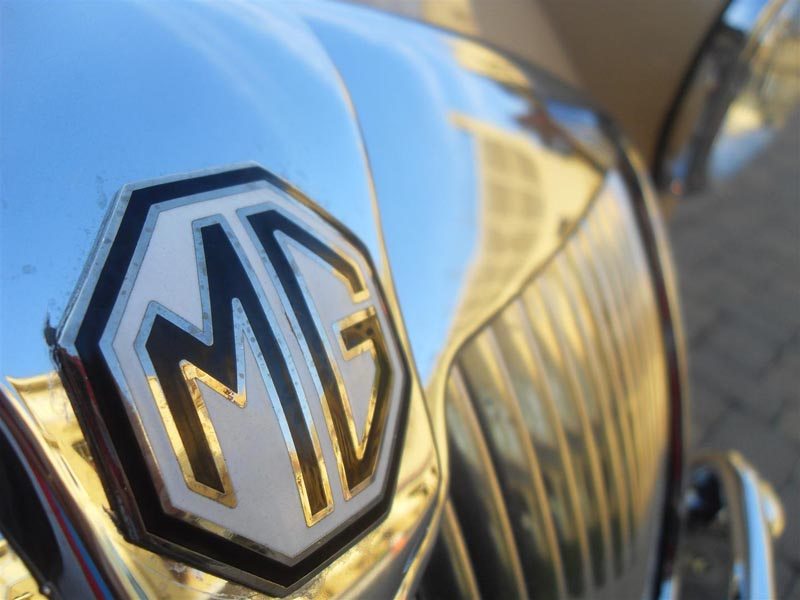 MG is a British marque that produced sports cars beginning in 1924. MG stands for "Morris Garages," a dealer of Morris cars which began producing it's own customized versions, specializing in two-seat open sports cars. From 1929 until 1980, the MG factory was in Abingdon, Oxfordshire, England. As part of Morris, MG was effectively absorbed into the British Motor Corporation in 1952 and later British Leyland in 1968.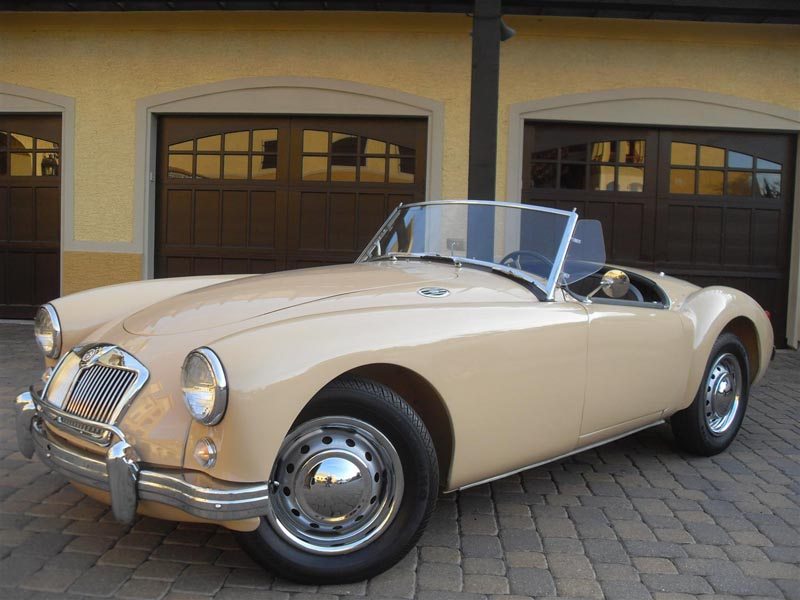 MG's worldwide reputation was built on their T-series of cars, which gained the notice of American servicemen during WWII. The MGA, with sleek radical styling, was introduced in 1956 with a bulletproof 1500 cc inline 4-cylinder engine.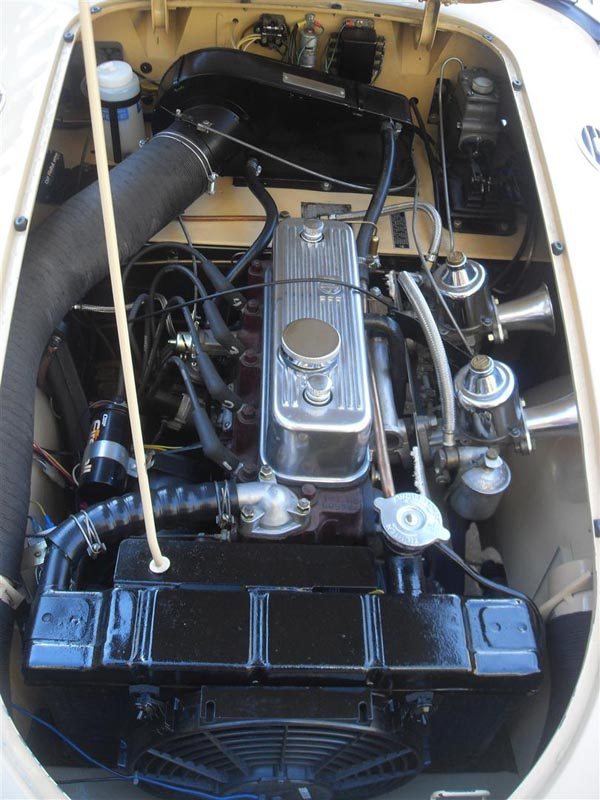 The styling of the car was undeniably elegant. Its aerodynamic design and two-seat open-body was stylish and sporty. The vehicle sat on widely spaced side rails, providing excellent handling and a low center of gravity. Steel disc wheels were standard equipment, and it is a true roadster, with a soft top and side curtains to keep the weather out.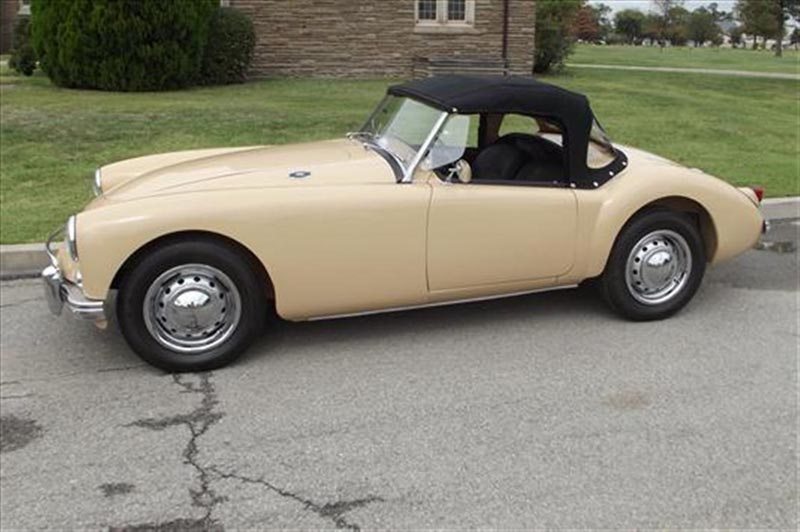 This car has been enjoyed by the current owner since 1998, and has been meticulously maintained ever since. Beginning with a complete and documented engine rebuild and fresh paint, the car has just 8,700 miles on it since restoration. In 2011, the car received a new John Twist transmission rebuild, and in 2012, the suspension was rebuilt front and rear, including new bushings, bearings, and shocks and springs. Recent service includes a new head gasket, carburetor adjustments, and and a compression test, which it passed with flying colors. The car starts readily, sound fantastic, and pulls strongly in all gears, and the car needs nothing to be enjoyed immediately.
This car is not a trailer queen, and has been driven to MG events throughout the Midwest. The paint is nice but no longer pristine, with very good chrome and glass throughout the car. The black soft top is new and without flaws, and features a unique zip-out rear window. The interior appears to be original, with a nice patina, and overall, the car is very honest and mechanically sound and it handles great. The car is supplied with both a tonneau cover and a custom passenger compartment cover, as well as owners and service manuals, spares, and all records and documents.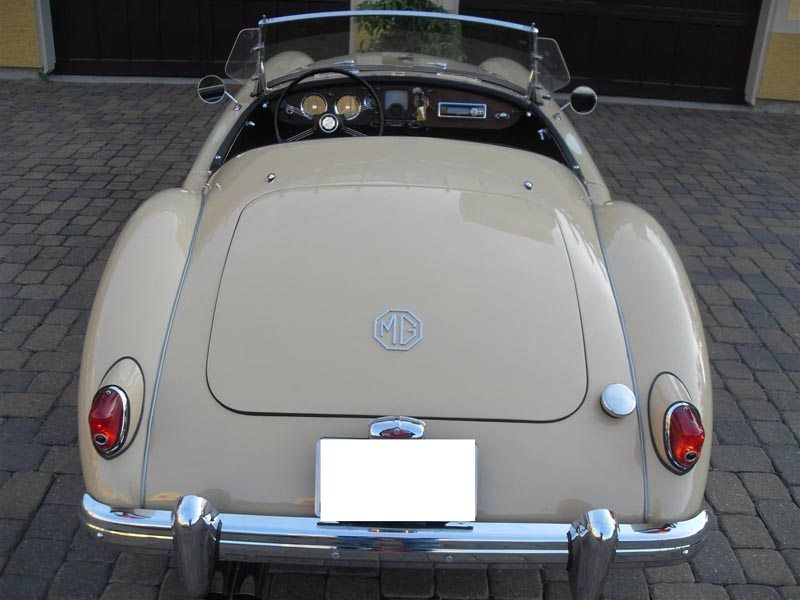 An MGA is a beautiful design that is fun to drive and easy to maintain. This example has been well tended to by a meticulous owner, offers no excuses, and will be providing great driving fun for many years to come.
If you have an MG or another collectible you'd like to insure with us, let us show you how we are more than just another collector vehicle insurance company. We want to protect your passion! Click below for an online quote, or give us a call at 800.678.5173.