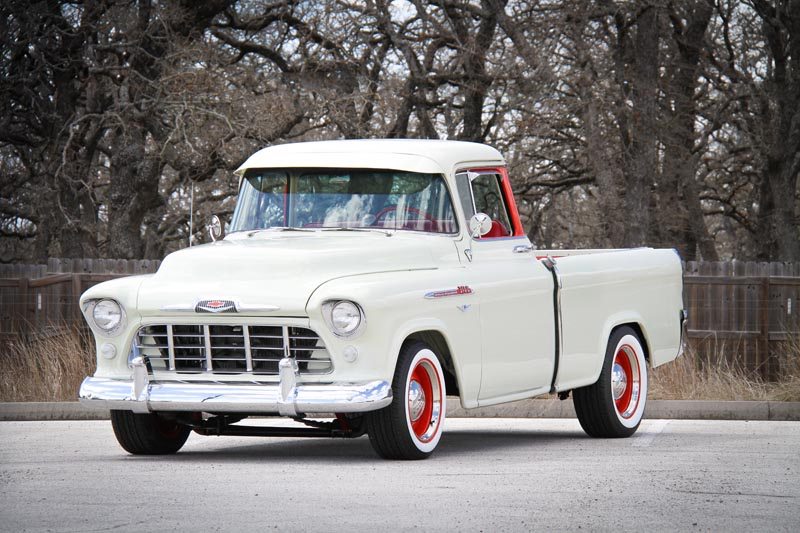 Although the 1956 Chevrolet Cameo was destined by price to never be a high volume seller, it is of crucial historical importance, bringing passenger-car styling elements into the truck world for the first time in a serious way. Today, every truck collector in the world would love to own a sweet Cameo.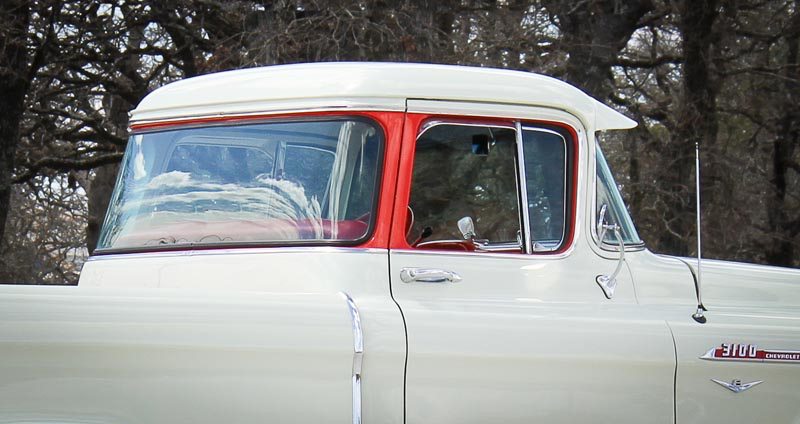 Chevy stepped up in the mid-1950's, developing light truck with a "Modern Design for Modern Hauling." Forward-slanting windshield pillars on the "Panoramic" wraparound windshield combined with a new upper cab structure, hooded headlamps and shapely wheel openings to form an all-new profile. Suddenly, trucks weren't just for work anymore. Though the Cameo's pickup box was a standard item, fiberglass rear fenders were built in the Corvette plant and broadened it to the same width as the front end, producing a smooth flow-through look. Chuck Jordan, former head of GM Design, earned credit for the design, a precursor to many generations of Chevy trucks.
Much like Chevy's cars of the day, the Cameo sported an eggcrate grille, wraparound front bumper, and a third more glass than the previous 3100 Series. The interior also was more car-like — particularly the dashboard, which featured a fan-shaped speedometer and needle gauges, with a top finished in textured black to cut down on reflections. Even standard models had breathable two-tone upholstery, and the Cameo had a new frame, longer leaf springs, wider track, and a two-inch-shorter, 114-inch wheelbase.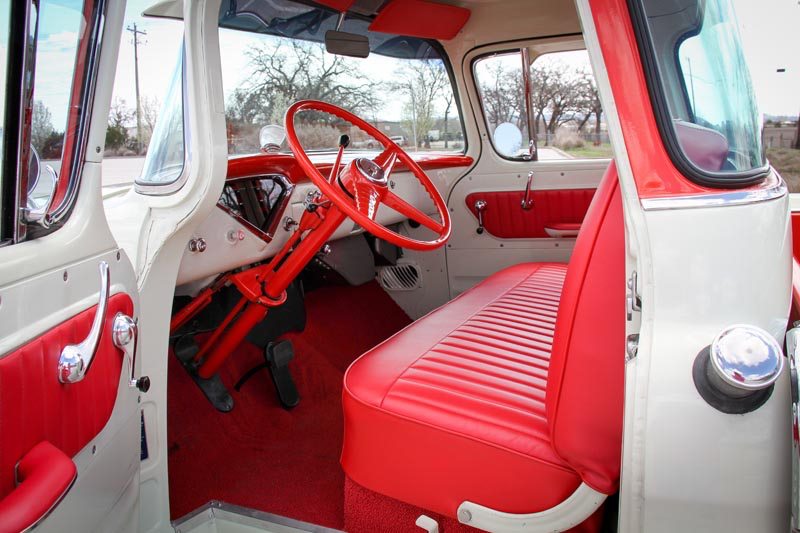 The Cameo we photographed in Houston is simply stunning in Bombay Ivory with Red accents throughout, with the 2-tone motif extending from the bed to the art-deco dash. The paint and bodywork is impeccable, with crisp paint lines, fresh trim bits, and excellent panel gaps. Even the rubber trim and glass are in as-new condition, with the chrome and all polished fittings following suit.  It's been warmed up a bit with a newer 350 V-8, an automatic, and some suspension work, but tastefully done so it does not interfere with the impact of the original design.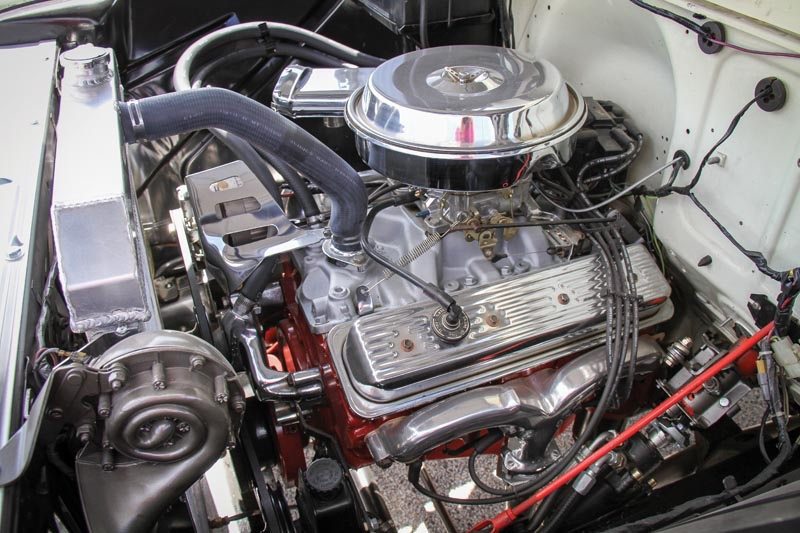 The bed of this truck is just as nice, with the original wood highlighted by a vibrant red bed and those hand laid-up white fiberglass fenders that caused such a stir. The smooth tailgate and ultra-cool rear end may not have been designed for farm use, but today, this truck-in-a-tuxedo is prized for its landmark design and upscale image. Driving the finest "gentleman's pickup" from the 50's is quite an experience, but this fine Cameo takes it over the top, providing the owner with unique style and great road manners to proudly enjoy.
Specifications
350 ci V-8 engine, 250 HP
700-R overdrive automatic transmission
Independent front suspension
Rear semi-elliptic leaf springs
114" wheelbase
If you have a Chevrolet Cameo or another collectible you'd like to insure with us, let us show you how we are more than just another collector vehicle insurance company. We want to protect your passion! Click below for an online quote, or give us a call at 800.678.5173.