Three men are generally credited with creating the original Thunderbird: Lewis D. Crusoe, George Walker, and Frank Hershey. Crusoe and Walker met in France in October 1951. As the legend goes, while walking in the Grand Palais in Paris, Crusoe noticed all the European sports cars and asked Walker, "Why can't we have something like that?" Walker promptly telephoned Ford's headquarters in Dearborn and told designer Frank Hershey about the idea. Hershey took the idea and began working on the concept for a two-passenger open car, with a target weight of 2,525 pounds, a performance V-8 engine and a top speed of over 100mph. Crusoe was presented with a painted clay model on May 18, 1953, which corresponded closely to the final car. He green-lighted the car in September, and a new category of personal luxury car was born.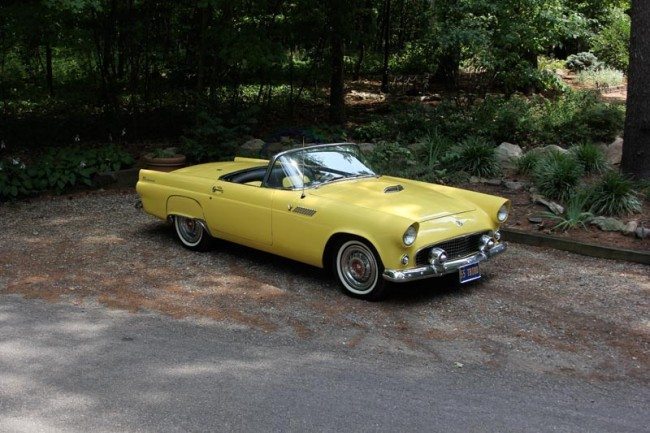 The new Thunderbird sat over 4 inches lower than any other Ford, with a unique chassis design and an overhead valve V8. The sleek styling was an instant hit, it sold very well, and the T-bird was soon one of Ford's most iconic designs.
This fine Thunderbird appears to be a very high quality older restoration, with a beautiful presentation throughout. The correct yellow exterior finish retains a nice shine with only minimal signs of aging. The panel gaps and alignment are very nice, and the overall visual impression is that of a solid, well-done car. The yellow and black interior was replaced and is in great condition with very little wear and no flaws. The dashboard assembly is complete and correct, with all components in fine order, including the accessory radio. The vehicle's glass is excellent, and all of the chrome is in very good condition. This car includes the matching accessory removable hardtop, and the desirable Thunderbird wire wheel covers are in place as well.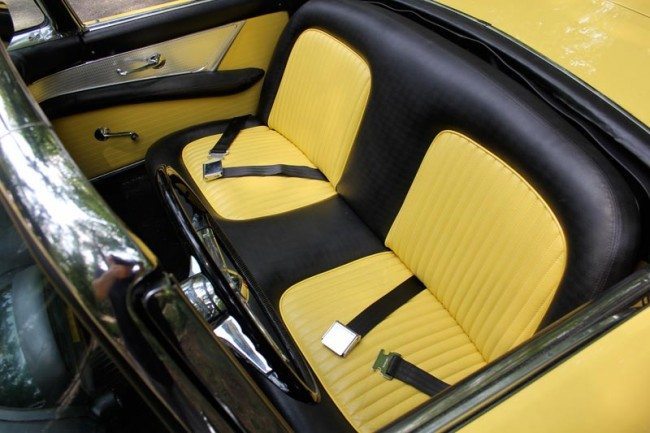 The drivetrain and engine bay are clean and tidy, but it's obvious that this car has been enjoyed as a very nice driver, as they show signs of careful use. Likewise, the chassis and underbody are restored and correct, but not maintained in show condition. The vehicle is equipped with it's original Y block V8 and automatic transmission, which run and drive with proper authority.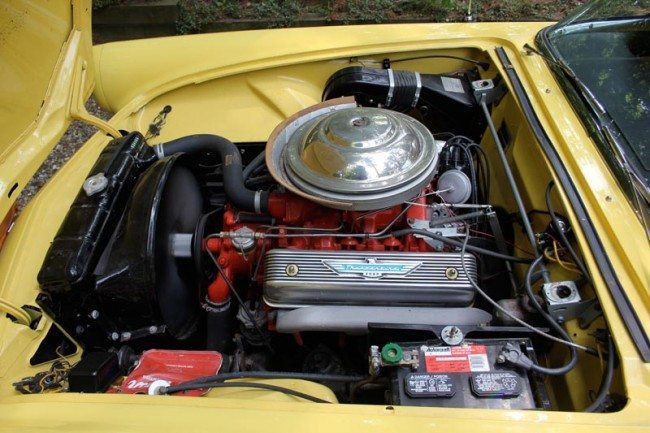 First year Thunderbirds have been an "A list" Collector Cars for many years, and make a great addition to any Ford collection.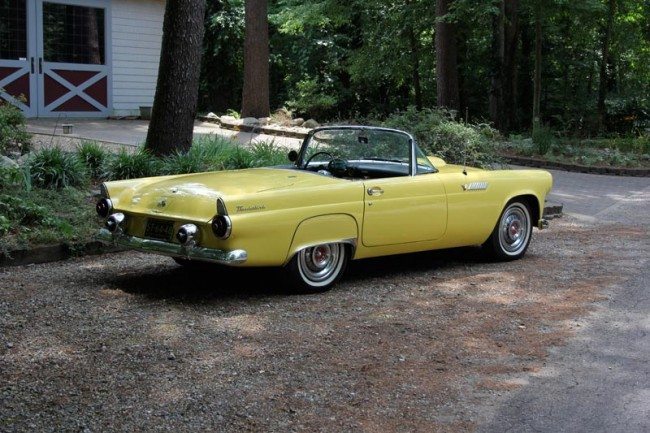 292 cid Y block V8 engine, 193 HP
Automatic transmission
Independent front suspension
Solid rear axle and semi-elliptic leaf springs
Front disc brakes with rear-wheel drums
102" wheelbase
If you have an early model Ford or another collectible you'd like to insure with us, let us show you how we are more than just another collector vehicle insurance company. We want to protect your passion! Click below for an online quote, or give us a call at 800.678.5173.