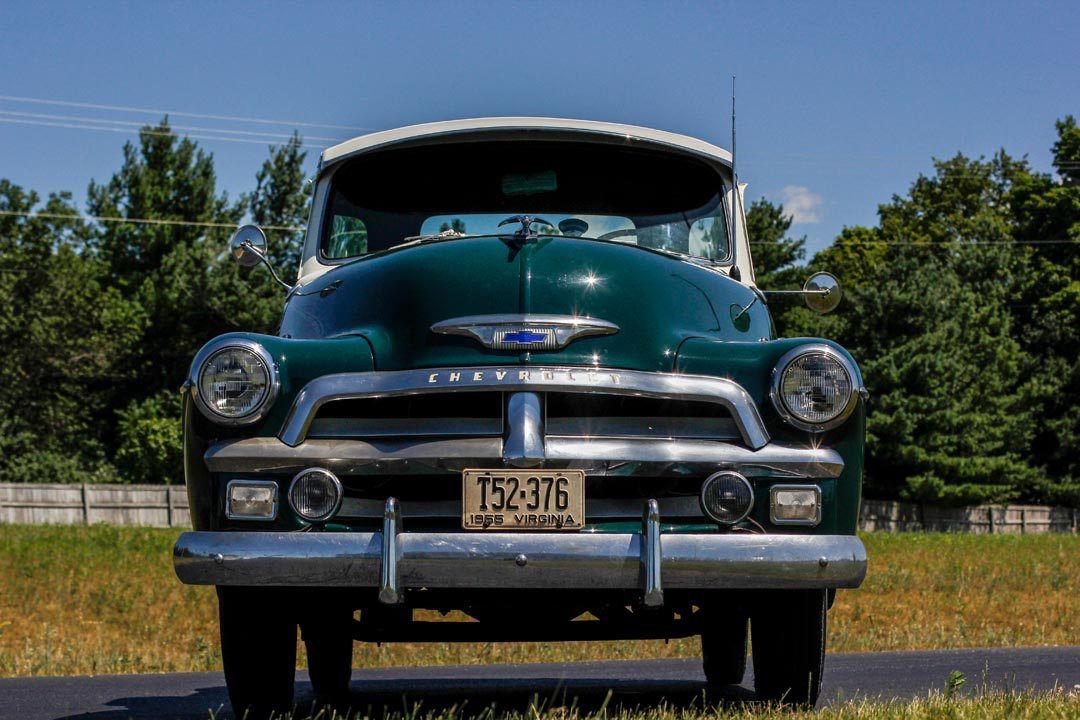 1955 was a pivotal and important year for Chevrolet. Not only did their passenger car lineup receive fresh styling that the public embraced immediately, but their trucks received a similar treatment as well. Series One trucks were actually introduced in the fall of 1954, and the new look trucks set the pace for a great year for Chevrolet.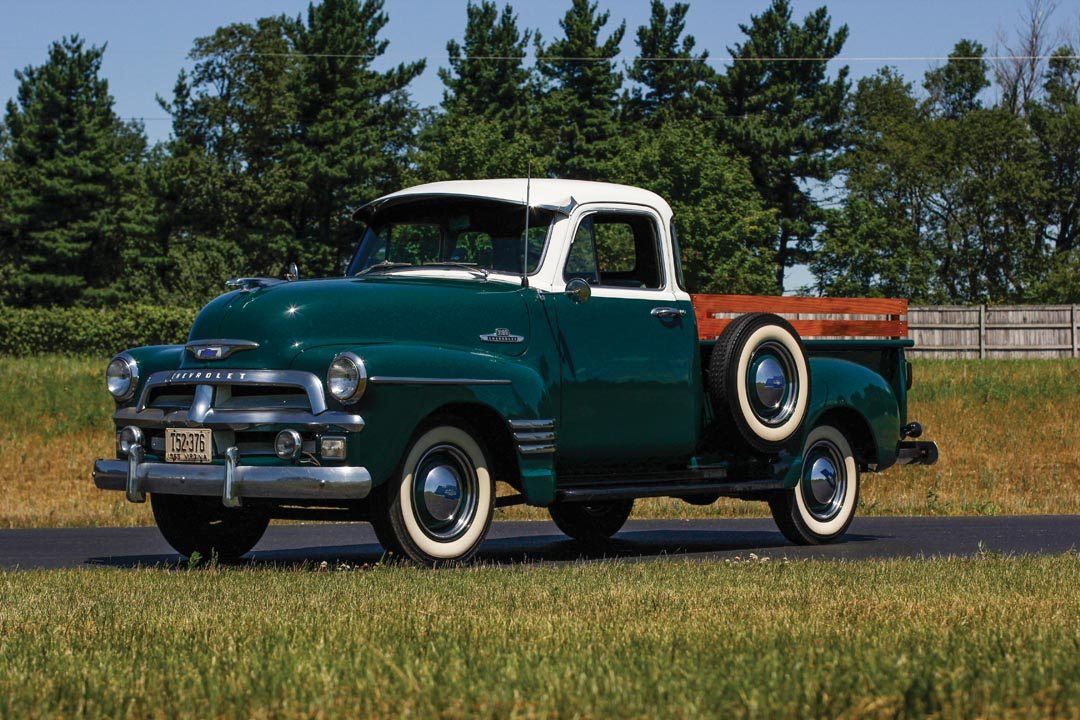 Attitudes about trucks were changing fast in the 1950s. Lots of people used them for double-duty – after all, while tough enough for a work truck during the day, the new Chevrolet was also stylish and comfortable enough for everyday personal transportation. Known as the Task Force Series, the 3100's proved that the market for slick pickups was out there, and Chevrolet was one of the first to take advantage. The new design for the 1955 Chevrolet Series 3100 pickup was revolutionary from the cab forward.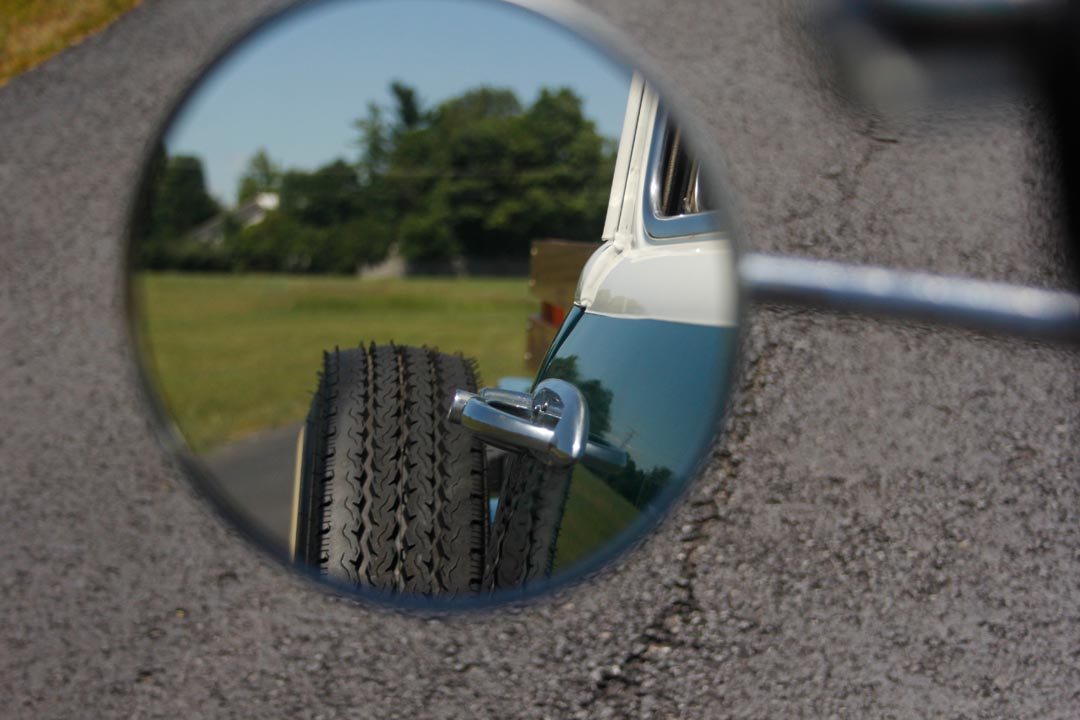 Inspired by passenger-car design, it had a new streamlined wraparound one-piece windshield, full corner windows, and a larger rear window. The new trucks featured a lower hood and a chrome grille that emulated the passenger cars. Jutting forward from the sculptured fenders and door surfaces were car-inspired headlamps with chrome rings that helped to create a racy profile, and truck buyers jumped at the chance to own one. The profile was all-new, the doors were wider and taller for easy entry, and a new fresh-air heater/defroster system pulled air through the cabin and out vents at the rear of the cab. The new dash design is beautiful and thoroughly modern, as is the sleek new car-like steering wheel.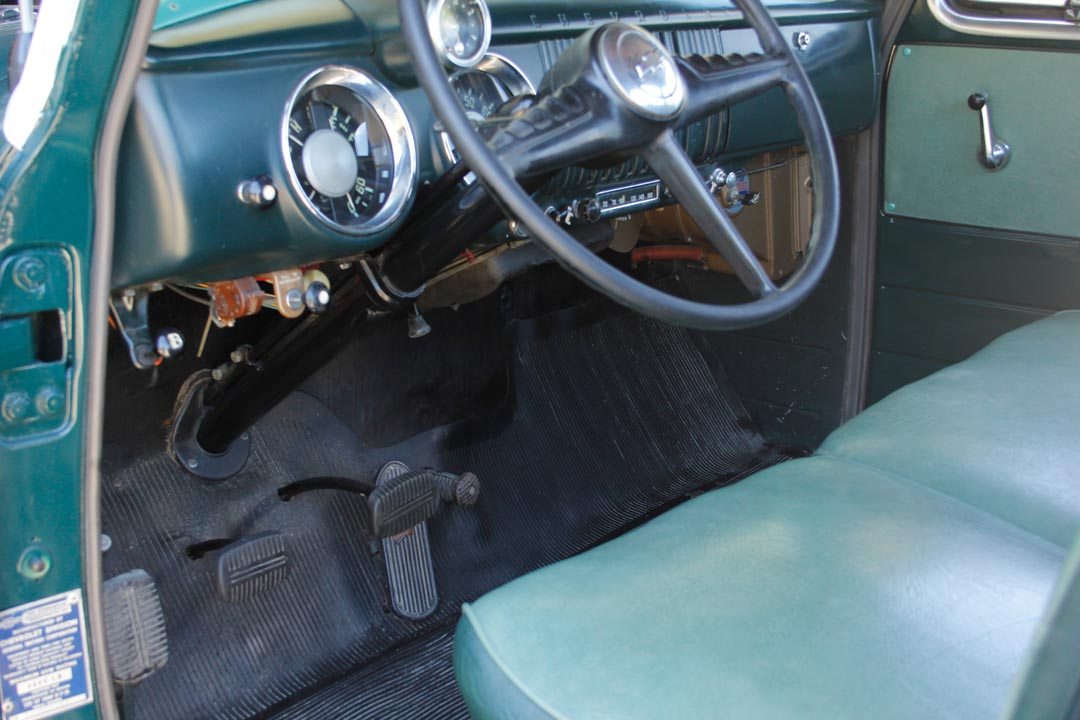 This fine example was restored on 2008, in the original 2-tone green and white livery, and still shows excellent panel fit and a lovely shine. Together with the accessory chrome package, wide whitewalls, and chrome wheel covers, it is decked out with the factory windshield visor, side mounted spare, and a correct new oak bed with matching oak side rails. The entire interior appears as original, from the factory AM radio to the original vinyl upholstery and right on down to the original rubber floor covering. Even the original pedals are just lightly worn, indicating the fine and highly original nature of the truck. These 5-window cabs are highly desirable for their advanced styling with flawless visibility on all 4 corners.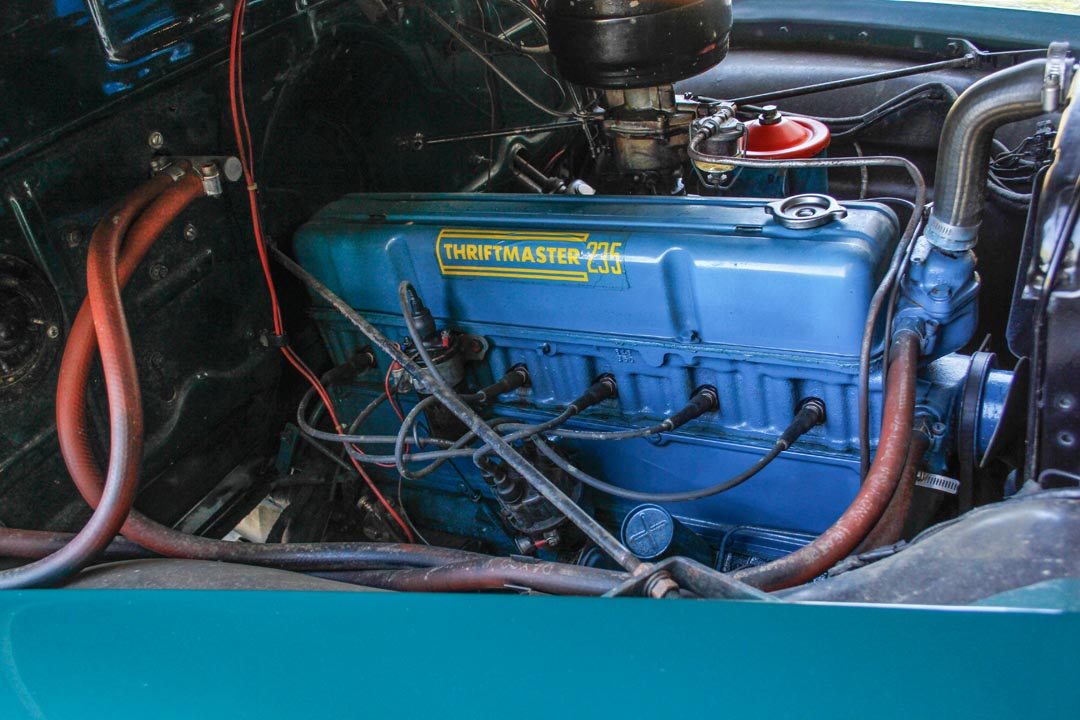 Under the hood, the original inline six engine is clean and quiet, with a tidy engine bay and correct appearance. The truck starts easily, idles quietly, pulls with surprising torque, and the original 3-speed column shifter makes this truck very easy to drive.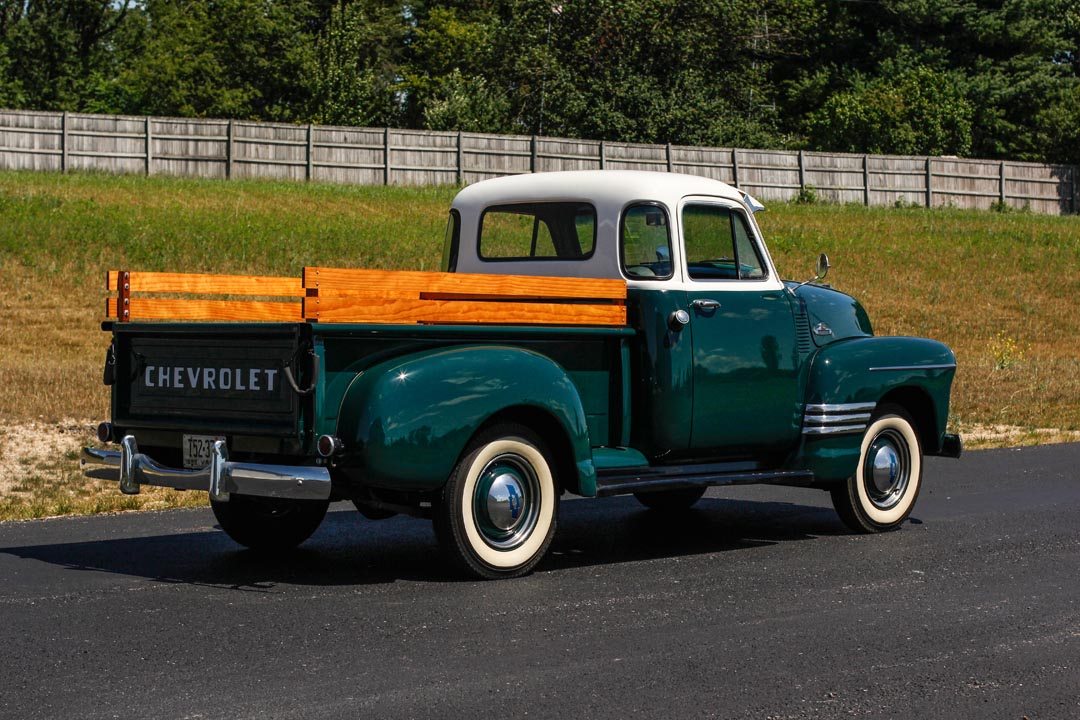 Modern Chevy vehicles like the SSR and HHR both leaned heavily on the redesigned 3100 trucks for their inspiration, and it is no wonder – 50's-era pickup trucks have always had a loyal following for many reasons. As they are often the subject of performance and cosmetic modifications, today, it can be difficult to find quality pickups of the era that are restored to their correct configuration. With allegedly only 5,220 produced for the 1955 model year, this beautifully restored 5 window would make a fine truck for any Chevrolet enthusiast.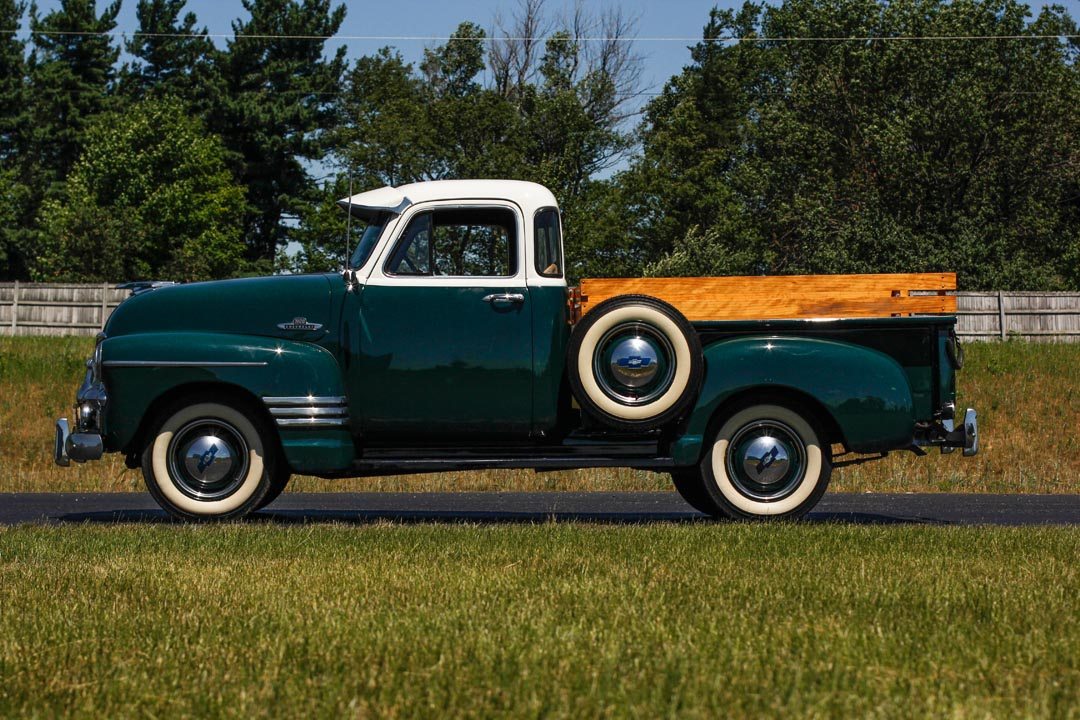 235 ci inline 6 cylinder engine, 123 HP
3 speed manual transmission
independent front suspension with rear leaf springs
114" wheelbase
If you have an early model Chevrolet pickup truck or another collectible you'd like to insure with us, let us show you how we are more than just another collector vehicle insurance company. We want to protect your passion! Click below for an online quote, or give us a call at 800.678.5173.