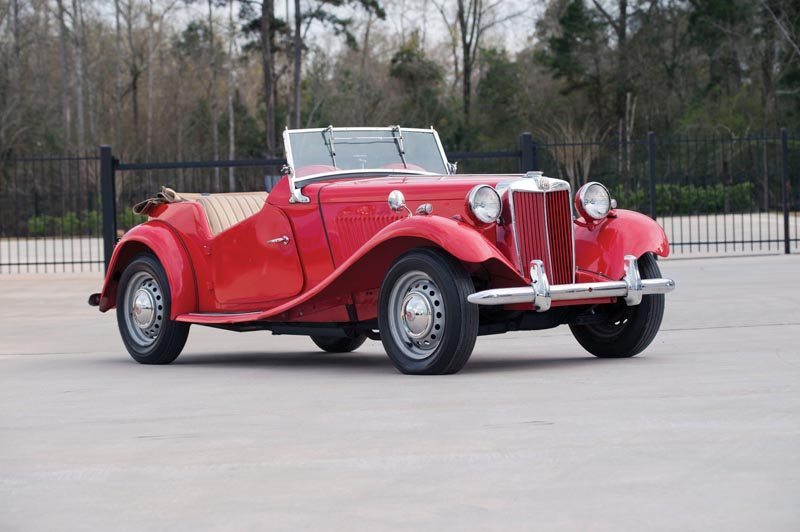 Morris Garages produced sports cars from 1924 until 2005, and during their most successful years, the cars were famously produced in Abingdon, Oxfordshire. MG's TC roadster was the first to market after WWII, and it sold well through the end of the 1940's, proving there was American demand for an English sports car. Like many post-war vehicles, the TC's right-hand-drive configuration and 1930s style suspension meant it was ripe for a redesign by 1950. In response, Syd Enever and Alec Hounslow were able to easily improve the existing Y-Type Touring chassis in 1949 by widening the chassis five inches, and just like that, the MG TD roadster was born.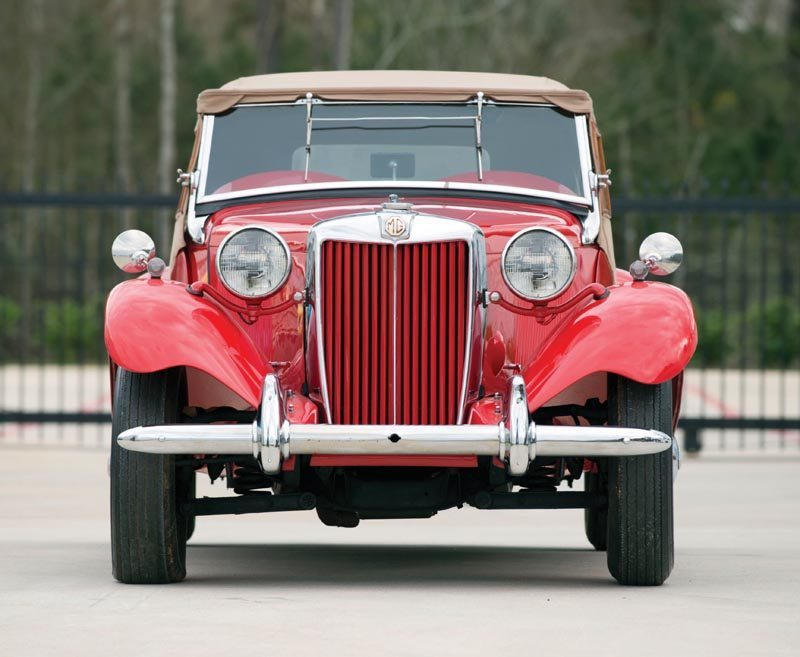 The 1950 TD also carried a few key modifications aimed at the new U.S. market, including the obvious left-hand drive, independent coli spring front suspension, much improved rack-and-pinion steering, smaller, 15-inch steel disc wheels, and more substantial bumpers. In turn, the car was a bit wider and heavier than the TC, but was quieter and rode significantly smoother, and in true British tradition, the TD's weather protection was still provided by classic side curtains.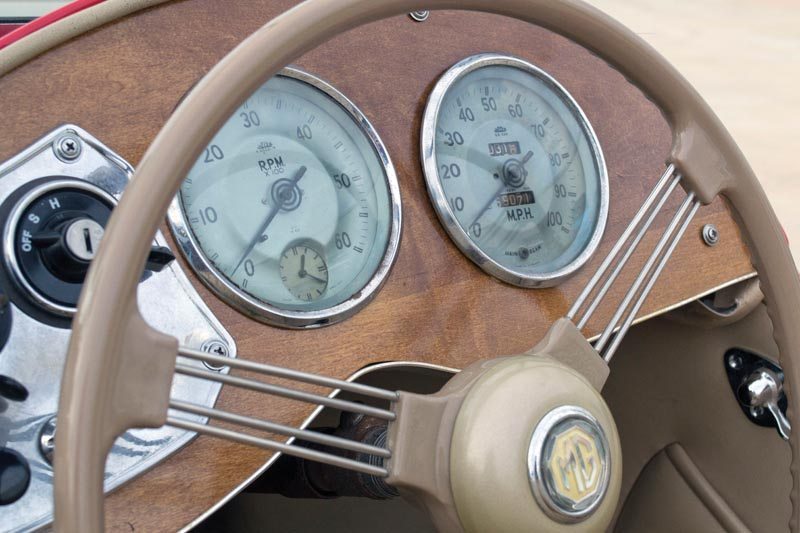 The MG TD used the reliable 54-hp, 1,250-cc XPAG inline-four motor to reach a top speed in the mid-70 mph range. Even so, the TD's modifications combined with a newly devalued British pound made the TD an unqualified success. Of the 23,488 MG TDs exported to the USA between 1949-1953, just 1,268 right hand drive cars are recorded in 1950, and 65 years later, it's likely that just a few hundred have survived. Those statistics coupled with an immaculate restoration just completed in 2010 make this rare TD one of the most sought-after T-Series MGs on the market today.
In addition to factory right hand drive, the car is highly complete and very well finished with no visible body rust, good chrome, and excellent glass. The interior is clean and correct, with fresh seating surfaces and nice carpets. The top and side curtains are excellent, and under the bonnet, you'll be glad to see a clean and correct inline 4 with no modifications. The car is displayed with a large assortment of old photos, receipts, service records, books, shop manuals, and vintage catalogs.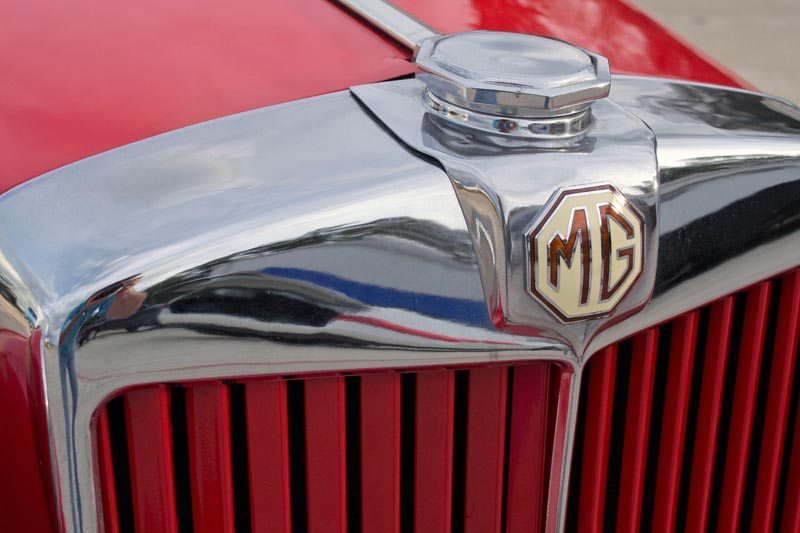 The owner reports that this lovely first year MG TD delivers a pure1950s British driving experience, with quick acceleration and agile handling. The TD starts easily, has a crisp exhaust note, and represents the ultimate development of the legendary T Series cars. Its mechanicals are robust and parts are quite easy to source, which makes his ownership relatively straightforward, and the TD had the honor of adding valuable new suspension technology to the MG tradition without breaking stride with the charm of classic British motoring.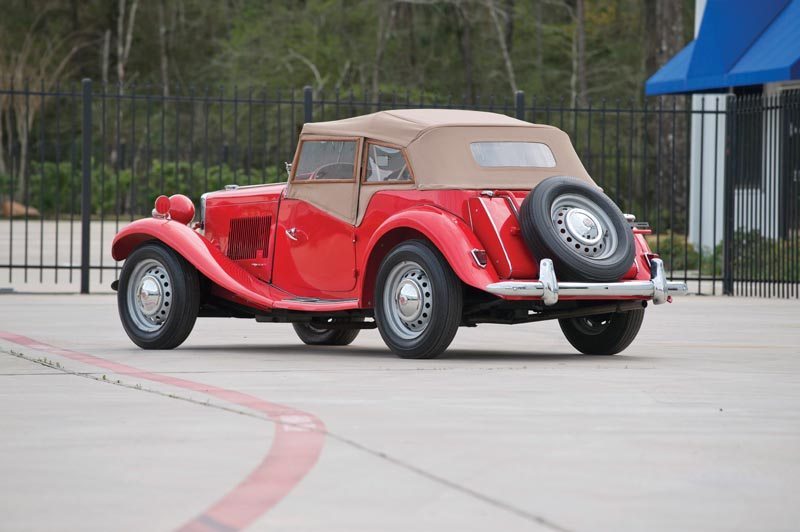 Technical Specifications
1250cc in-line four-cylinder engine, 54 HP
Four-speed manual gearbox
Independent front suspension
Four-wheel hydraulic drum brakes
94" wheelbase
If you have an early model MG or another collectible you'd like to insure with us, let us show you how we are more than just another collector vehicle insurance company. We want to protect your passion! Click below for an online quote, or give us a call at 800.678.5173.