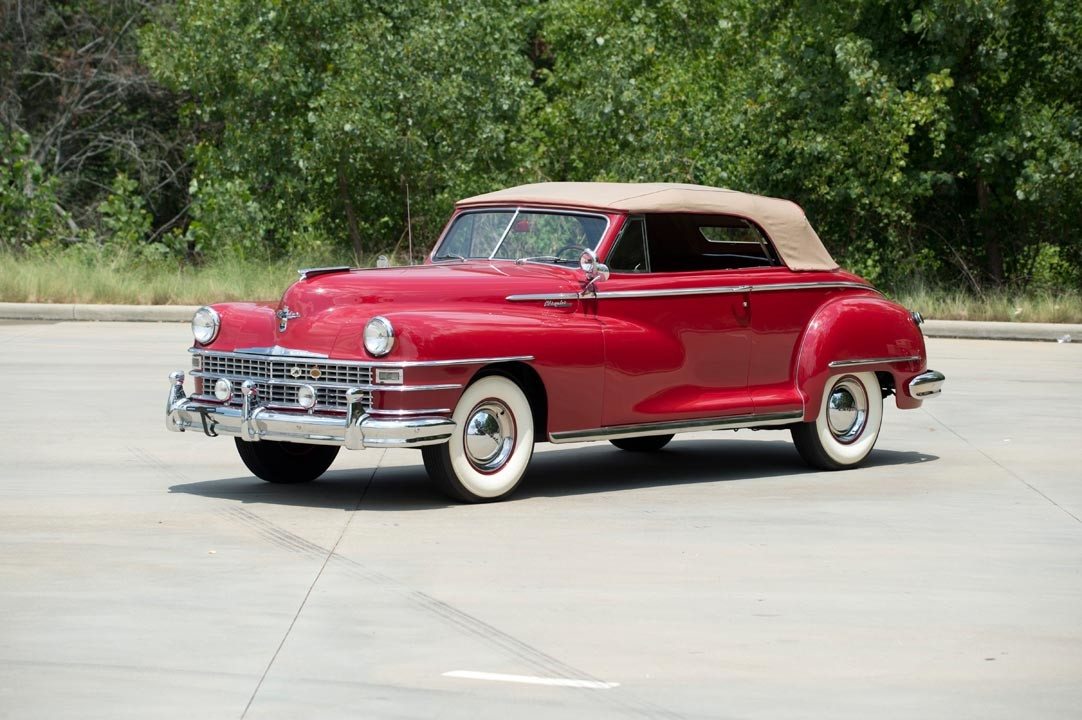 While the phrase "pre-war classic" can conjure up an image of tired museum pieces, it can also stand for something great. Pre-war designs that survived WW II like the 1948 Windsor Highlander Convertible Coupe feature an impressive mix of classic styling and the improved reliability and driving manners found in post-war cars. They remain strong in the market, and are considered to be a blue-chip post-war collectible car.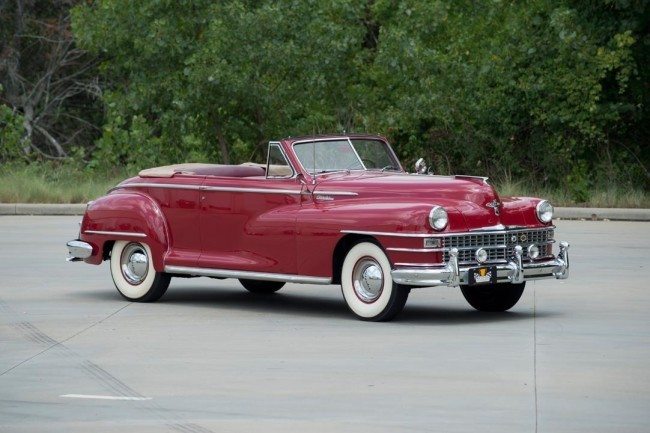 Streamlined design at its very finest, this Chrysler is a stunning example of how modern aerodynamics began shaping the transportation industry. At the front of the car on the bold stainless-trimmed grille are hard-earned AACA and Old Dominion award plaques, indicating the quality of the restoration. Sculpted fenders start with headlamps and finish with trim spears highlighting the stylish door handles and stainless rocker guards.   The look is completed by the stainless-framed windscreen, a cool Mopar spotlight, elegant mirrors, and a lovely color-keyed cloth roof.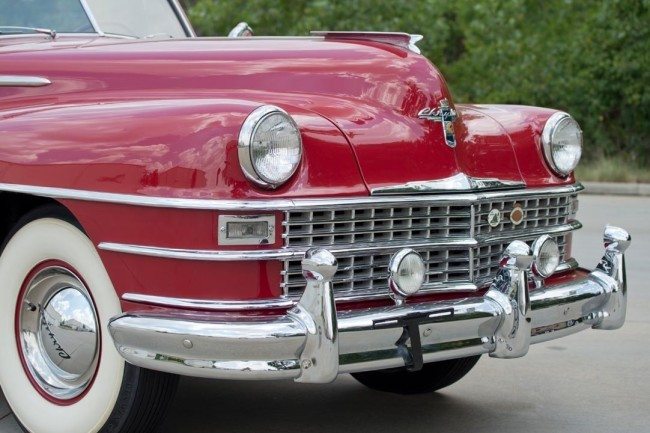 Approaching this convertible, it's difficult not to be taken with its sleek profile. To achieve these striking good looks, the car had to be solid at the start of the bodywork and receive top-notch metalwork throughout. The Sumac Red finish is impeccable with an enduring shine, a first rate testament to its high quality restoration. Reflections are straight and unbroken, with no major imperfections visible anywhere, and the chrome and stainless trim shine brightly.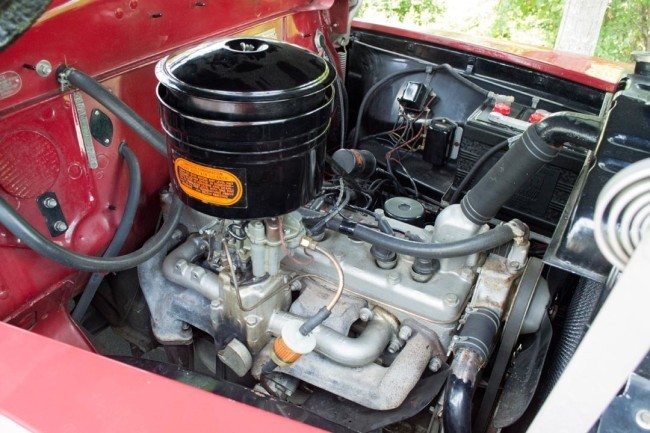 Featuring a correct flathead engine and semi-automatic 2-speed, this Highlander drop-top probably spent the better part of its 67 years as a stylish cruiser used for family fun. The Windsor Highlander was Chrysler's ultimate offering in '48, and this car is powered by an original Spitfire 6, carrying the correct "C38" assembly stamp. In factory-fresh form, this 250 cubic inch engine sounds great and creates plenty of torque and 116 horsepower. It starts readily and idles smoothly, still wearing the correct Carter carburetor, head, and exhaust manifold. This car's detailed engine bay is a charming and 100% functional step back to a highpoint in American automotive history.
The car's clean floors, heavy-duty frame and factory-accurate suspension are clean and properly finished in Satin Black. The correct semi-automatic 2-speed transmission makes operation a breeze, and at the corners of the car, 4-wheel manual drum brakes ensure solid stops. And everything rolls on pliable 8.20-15 Denman Classic whitewalls, mounted on red steelies with chrome Chrysler hubcaps.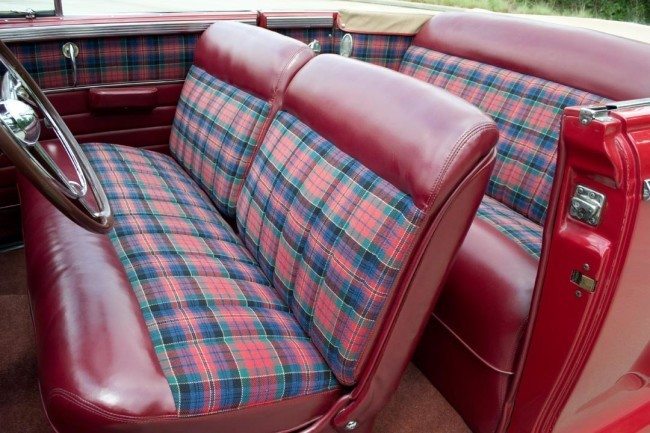 The convertible's lovely Highlander interior is a bold feature of the luxurious cabin, and the fantastic dash features a vintage Motorola radio between the factory gauges and an era-correct clock. The emblems, stainless trim, and carpets are set off by a chrome-trimmed, 3-spoke steering wheel with old school Lucite shift and stalk knobs. With the cloth top up or down, it's an elegant way to visit some shops, drive to the country club, or even gain entry into any Concours event.
With its elegant looks and proven running gear, this finely tuned classic deserves a future in the limelight. Chrysler connoisseurs agree that with low production and the coveted open body, values on these "pre-war/post/war" cars are sure to continue to climb for many years.
Specifications
250 ci flathead six-cylinder engine, 116 HP
Independent coil spring front suspension
Rear semi-elliptic leaf springs
Drum brakes
121.5" wheelbase
If you have an early model Chrysler or another collectible you'd like to insure with us, let us show you how we are more than just another collector vehicle insurance company. We want to protect your passion! Click below for an online quote, or give us a call at 800.678.5173.