Heacock Classic was founded in 1989 and is a leading Collector and Classic Vehicle Insurance company. Our licensed agents understand that a Collector Vehicle is very different from your daily use vehicle and the coverage provided should be just as unique. We believe the garages where our clients store their vehicles are sacred spaces. Only the best care will do for the vehicles they collect. We understand that we are not only insuring a vehicle, but a passion and a lifestyle. Our many years of experience and personal interest in the hobby has allowed us to formulate the most flexible and affordable Collector Vehicle Insurance programs available!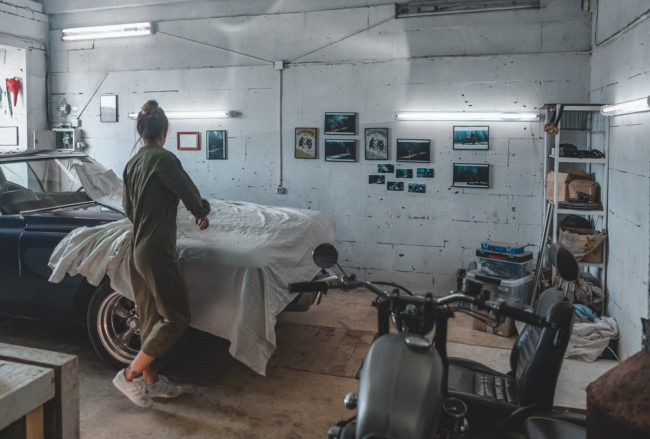 Agreed Value
Heacock Classic employees share the same passion for antique, collector and race vehicles as our insureds. Vehicles that are stored in a secure garage and carefully driven in vintage rallies, car events and limited pleasure use is what we are all about! Our customers enjoy the peace of mind knowing their cherished collector car is protected by a group of licensed agents who share the very same passion. Heck, some of them even have collector cars themselves!
We will come to an agreement with our insured on the value of their collector(s). We then agree to pay out 100% of that Agreed Value amount, in the event of a claim. So, whether it is a $8,500 Mustang or a $1,000,000 Lamborghini in a covered loss, you will get every penny you insure it for! The claims team will even work with you if you would like to purchase back the salvage for whatever the reason may be. Check out "10 Great Reasons to have an Agreed Value Policy with Heacock Classic."
Stated Value Insurance
We know you might be tempted by a Stated Value policy. It sounds good just by the name, doesn't it? Don't be fooled it's not quite what it sounds like, and it won't always pay you 100% of the value of your car. This type of policy is basically to set a rate. Technically, it only sets the rate the insurer is going to charge to cover your vehicle and what they will use to determine the premium. It does not, in any way, insure the vehicle for how much you will receive in a covered total loss. In fact, an insurance company can legally pay you far less than the Stated Value and we know you don't want to pay a premium on the Stated Value to not get that value in a covered total loss, especially on your most prized possession.
Actual Cash Value
Let's go through a worst case scenario. It's a rainy Monday morning, you are rushing to get to work on time and the next thing you know the car behind you slides in to the back of you causing a rear-end accident. You call the police and then your standard insurance company where you insure this vehicle and put in a claim. A few days later they assess the damage, refer to a value tool, and give you a value from that tool for the amount your vehicle is worth, after the accident. This pay out option is called Actual Cash Value or ACV.
ACV was intended to reflect the street value of your car minus the depreciation. Basically a, "what it's worth today but before you crashed it" value. Truth be told, on a standard auto policy the ACV is commonly far less than what it would cost to replace that with the same exact car. When a car is used every day in different types of weather and multiple situations, this type of coverage is adequate. Since the vehicles our customers collect are carefully operated and well stored, we have the advantage of offering a far more tailored program of protection.
Now ask yourself, is my Collector Vehicle properly insured? If you aren't sure or you answered no, get a quote with Heacock Classic and see how we can get you the best collector or classic car insurance coverage at the best rate possible!