Act Now to Protect Your Passion with Collector Car Insurance
M-F: 8:00 a.m. – 8:00 p.m. EST | Saturday: 8:00 a.m. – 5:00 p.m. EST
SPECIALIZING IN COLLECTOR CARS SINCE
1976
CUSTOMER SERVICE SATISFACTION
99%
FLEXIBLE MILEAGE PLANS & DEDUCTIBLES AS LOW AS
$0
Our Main Benefits
When it comes to Classic Car insurance, you don't have to settle for a one-size-fits-all policy. Your baby deserves a lot better!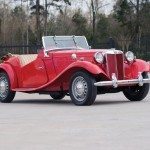 AGREED VALUE COVERAGE
You are paid the Agreed Value, less any applicable deductible, with no depreciation in the event of a total loss.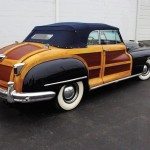 FLEXIBLE MILEAGE
Enjoy the freedom of a customized mileage tier that fits your driving needs.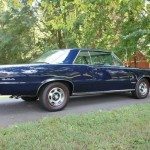 RATES UP TO 40% LESS
than standard auto policies. Get better coverage at the right price!
COLLECTOR INSURANCE SPECIALISTS
Get personal guidance from licensed professionals, even on Saturdays.
Details That Make a Difference
Check out American Collectors Insurance compared to standard auto insurers and you'll see why we're the best choice by far!
| | Standard Auto Insurers | |
| --- | --- | --- |
| Collector Insurance Specialists | | |
| Agreed Value Coverage | | |
| Flexible Mileage Plans | | |
| Safety Discounts | | |
**Program features and availability vary by state. Contact American Collectors Insurance for additional information.
Get a Quote
Frequently Asked Questions
We've been in business since 1976, and we're still growing – and innovating – to maintain our excellent reputation in the Collector Car hobby and the insurance industry.
We can provide insurance for many different types of collector vehicles. This list includes antique and Classic Cars, trucks and motorcycles, muscle cars, customs, street rods, replicas, antique fire trucks, amphicars, military jeeps and even antique tractors! In addition to our collector vehicle program, we also have an insurance program available for most types of collectibles like automobilia, coins, stamps, playing cards, trains, figurines, and much more.
In the event of total loss, most standard auto policies will settle "total loss" claims either on an Actual Cash Value basis (replacement cost minus depreciation) or Stated Value basis (the insurer is obliged to pay "up to" the amount stated on the policy).
Insured vehicles determined to be a "total loss" on an Agreed Value policy, however, will be settled at the vehicle's full policy limit (less any applicable deductible) with no deduction for depreciation. Think of Agreed Value insurance as the only way to fully protect your investment!