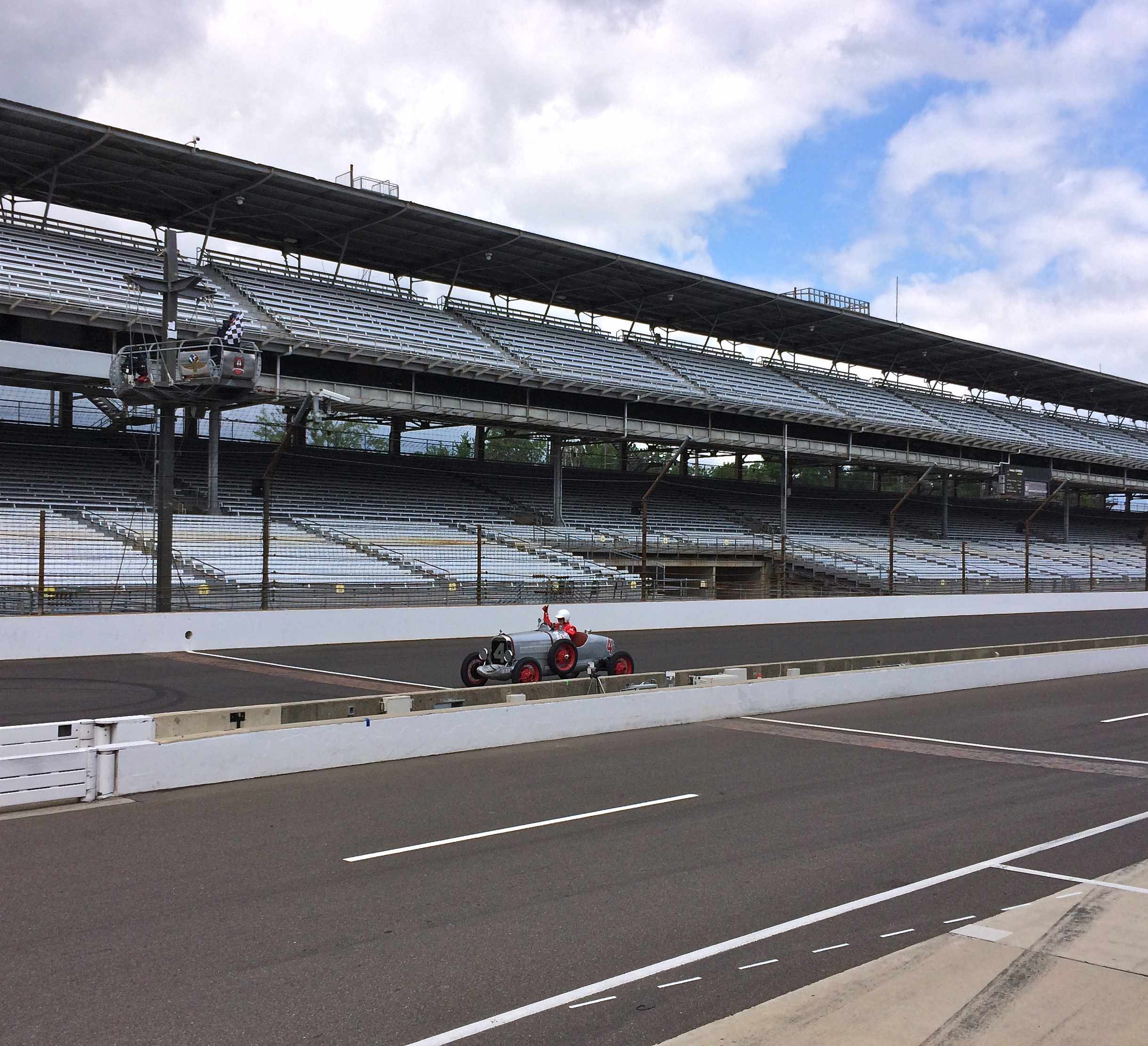 The SVRA Brickyard Vintage Racing Invitational returns to the Indianapolis Motor Speedway with more than 500 of the world's finest historic racecars competing on the road course and famed 2.5-mile oval, June 11-14, 2015. Longtime SVRA Season Sponsor Heacock Classic Insurance is thrilled to welcome the Bosch Motorsport Group and their support for this one of a kind event.
The Bosch Motorsport car racing history began in the 1900s. Their winning streak started in 1903 at the Gordon Bennett Cup race with a 60-hp Mercedes Benz racecar, equipped with a Bosch low-voltage magneto ignition. That winning tradition continues today, Bosch Motorsport develops and manufactures motorsport electronics and components for complete racing series and individual teams around the world. Even Ford Heacock III's pre-war car carries Bosch ignition.
"When you walk around the paddock and Gasoline Alley and see historical Bosch products installed on various types of cars, it makes us proud to be involved with SVRA. We look forward to watching various Indy, NASCAR, IMSA and SCCA cars race the oval and road course of this great facility," said Jim Emerson, Engineering Director, Bosch Motorsports, Robert Bosch LLC. "Sponsoring this SVRA race allows us to continue our support the type of vintage and historic cars in various classes."
"Bosch brings with them technology and great racing traditions. They are a natural fit with the SVRA and this event," stated Tony Parella, President and CEO of SVRA. "We are creating great racing traditions with the SVRA Brickyard Invitational. This year, the word is out about this event and we are welcoming new sponsors, racing resources, fans and car enthusiasts alike."
About Bosch – In the U.S., Canada and Mexico, the Bosch Group manufactures and markets automotive original equipment and aftermarket solutions, industrial drives and control technology, power tools, security and communication systems, packaging technology, thermotechnology, household appliances, healthcare telemedicine and software solutions. www.boschusa.com
About SVRA – The Sportscar Vintage Racing Association is the premier vintage racing organization in the United States. Founded in 1981 by Heacock Classic Insurance President Ford Heacock III, the SVRA now has over 2,000 members. The 2015 Racing Season includes 18 events at some of the finest racing venues in the United States, including: Indy, Sebring, Road America, Watkins Glen, Road Atlanta, Pocono, the Mid-Ohio Sports Car Course, Sonoma Raceway, Portland International Raceway and Virginia International Raceway. The Circuit of the Americas in Austin, Texas, will once again host the U.S. Vintage Racing National Championships. www.svra.com
If you have a race car or another collectible you'd like to insure with us, let us show you how we are more than just another collector vehicle insurance company. We want to protect your passion! Click below for an online quote, or give us a call at 800.678.5173.