Thu Sep 21
SVRA Heacock Classic Gold Cup at VIR – September 21-24, 2017
Join Heacock Classic Insurance for one of the premiere vintage racing events on the Eastern Seaboard. This SVRA race weekend is held at the 3.27 mile, historically significant Virginia International Raceway, located just outside of Danville Virginia.  After some remarkably wet weather last year, the field is eager for some fast asphalt in 2017.
The Heacock Classic Gold Cup has long been a favorite autumn race destination for SVRA drivers and teams. Grids fill with vintage and historic Sports Racing, Formula and Production/GT race cars will challenge the 17-turn 3.27 road course. The Trans Am Series presented by Pirelli will join the festivities.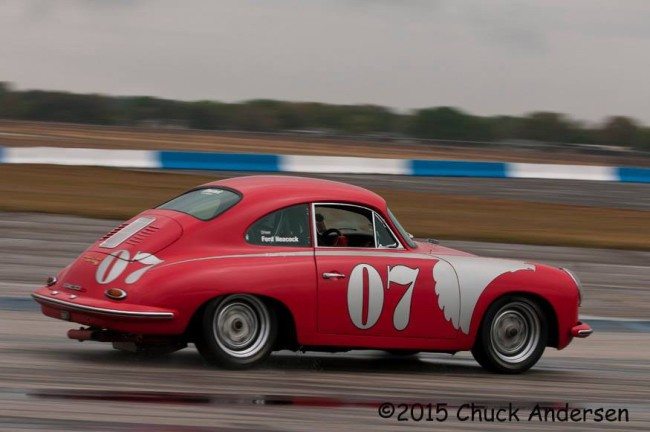 The track offers 17 turns, numerous elevation changes, long straights, and a park like setting, making this circuit a favorite Fall race destination for many SVRA drivers and teams.  Plenty of track time and a friendly atmosphere make the Heacock Classic Gold Cup a premiere event, one that celebrates Ford Heacock founding the SVRA way back in 1989.
New to this year's event is the Mazda Miata Heritage Cup, this race, will have its own distinct race and race group made up of first generation 1.6-liter spec Miatas of 1990 to 1993 vintage. This new race class offers a new "entry point" to vintage racing. The SVRA car show will be held on the lush grounds( September 23, 2017) with over 100 street and performance cars expected. The cars in the show get to drive a "last lap" around the track, VIP parking and full access to the race car paddock.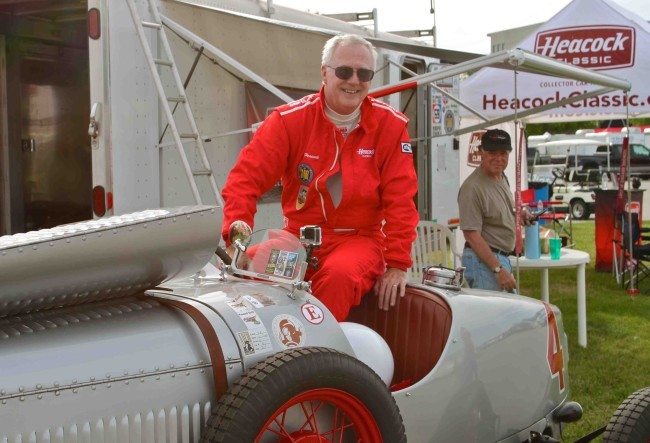 Our namesake event features the final Sprint and Hawk Performance Endurance races for the East Coast championships will take place on Saturday and Sunday and will include the SVRA Gold Cup Sprint Races. Season Champions will be announced at the Saturday night's Black & White Awards Banquet held at the Gallery, overlooking the scenic North Paddock.  The rolling hills provide some of the best spectator vantage points in all of racing, with plenty of free parking and room for all.
Some awards may not be announced if they are dependent on Sunday's race results. In addition, the 2015 Driver of the Year, Amateur and Professional Mechanic of the year, Best Rookie and Most Improved Driver, and SVRA Hall of Fame Recipients will also be announced that evening.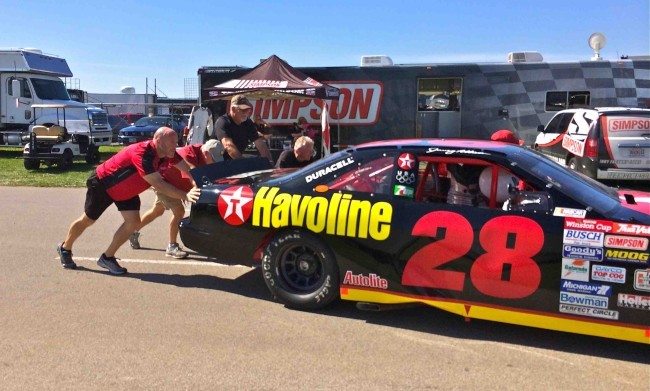 Event sponsors, hard-working vendors, Banquet hosts, and part time pit crew – those Heacock guys will be everywhere at VIR!  Sunday activities include the SVRA Heacock Gold Cup Races and the Trans Am Race Series 100 mile feature race.  Whether you are a racer of a spectator, we hope you can join us on September 21-24 at VIR! For full details, visit www.svra.com.

/* Event search Custom Code */