Thu Nov 12
HSR Classic 24 Hour at Daytona – Nov 12-15
DAYTONA BEACH, Florida. The entry list for the 2015 Historic Sportscar Racing (HSR) Classic 24 Hour at Daytona presented by IMSA, November 12 – 15 features 174 race cars and a current tally of 300 drivers from around the world.
"We have gone on record recently in saying that the entry list for the second edition of the Classic 24 Hour at Daytona presented by IMSA exceeded even our expectations and hopefully the motorsports world will agree," said HSR President David Hinton. "The caliber of the historic race cars and the massive mix of legendary stars and historic sports car racing drivers is second to none. This is truly an amazing representation of historic sports car racing machines and the men and women who compete in them and we can't wait to get back to Daytona."

The diverse background of the international drivers turning out for the Classic 24 Hour should be equally impressive. While minimal additional entries will be accepted – HSR currently has dozens of hopefuls on a wait list – all teams will be able to add drivers to their officially entered race cars in the weeks leading up to the race. A lineup of drivers that is already packed with past and current sports car racing stars will no doubt grow over the next month.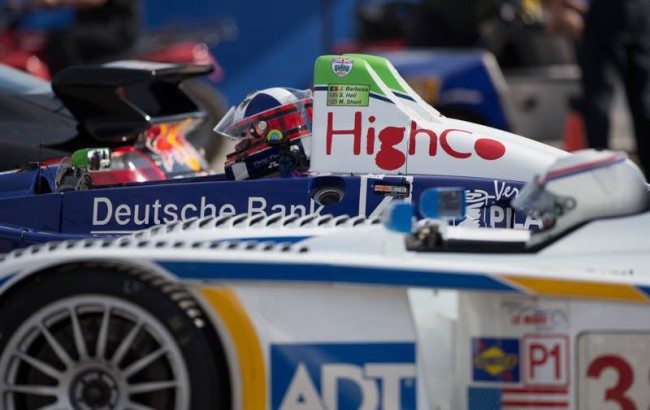 ​The list of current and legendary drivers confirmed for the Classic 24 includes Jochen Mass, Bobby Rahal, Danny Sullivan, Gijs Van Lennep, Jurgen Barth, Andy Wallace, Elliott Forbes-Robinson, Eric Curran, Leh Keen, Scott Sharp, Jim Pace, Gunnar Jeanette, Dieter Quester, Didier André, Jean Marc Gounon, Jules Gounon, Zak Brown, Richard Dean, Jeff Zwart, Cooper MacNeil, Shane Lewis, Jack Baldwin, Mike Skeen and many more.

/* Event search Custom Code */