Our thanks to all of the 400 or so car owners who brought great rides out for the 2016 Amelia Island Cars and Coffee, hosted by Heacock Classic.  We've just got too many great photos of the over 400 cool cars that were exhibited not to share a few more.  The day began with a bit of fog rolling through, and great local clubs showed up in force, with huge rows of Porsches, Corvettes, and many other marques.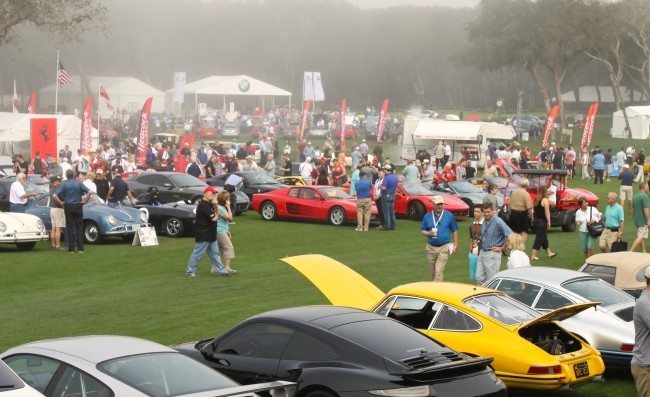 Heacock Classic Insurance kept the coffee flowing and the donuts fresh for all the entrants.
That's Just How We Roll.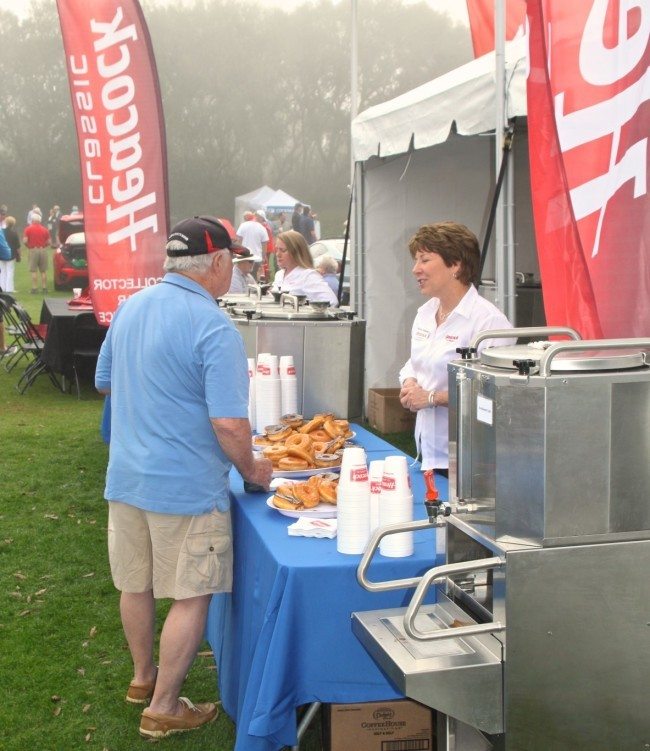 There was a great appreciation for all things automotive all day.  The oldest vehicle I noticed was 1908, and the newest was a group of stellar 2016 Corvettes.  As far as the one I'd most like to take home – might be this beauty, which is an FCA Certified tribute car.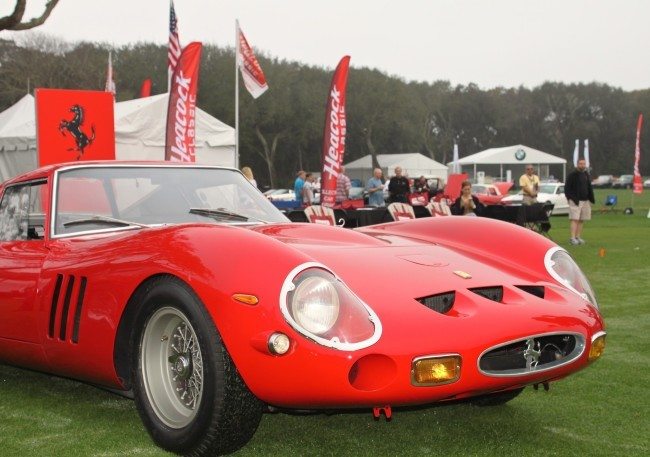 About 8 AM, there was a line of great Pontiacs that seemed to stretch for a mile.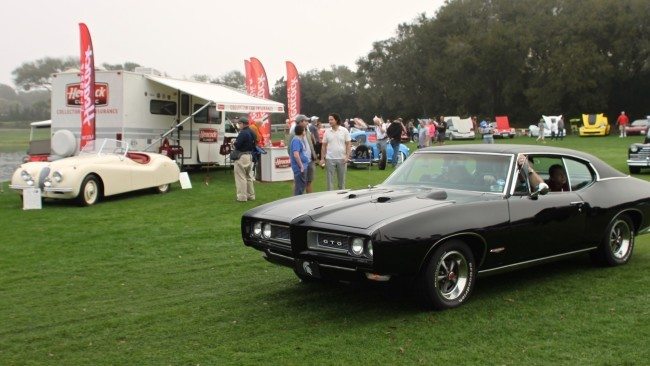 Over 6,000 spectators joined in the fun, on a beautifully cool Florida day, with at least 40 marques represented.
Pre-register early for 2017, because it's sure to be a sell-out once again.