SVRA Heacock Classic Gold Cup at VIR Sept 24-27, 2015
Join us for the Heacock Classic Gold Cup SVRA Race at VIR!
The Sportscar Vintage Racing Association (SVRA) returns to VIR (Virginia International Raceway) to close its east coast season with the 2015 Heacock Classic Gold Cup, bringing with it cars and a passion for racing that have stood the test of time. Memories will return with every turn of the tire as VIR continues the tradition of honoring Heacock Classic at the annual Gold Cup Historic Races & Car Show. In fact, Ford Heacock III's name resides next to Penske, Shelby, and many others on the beautiful trophy.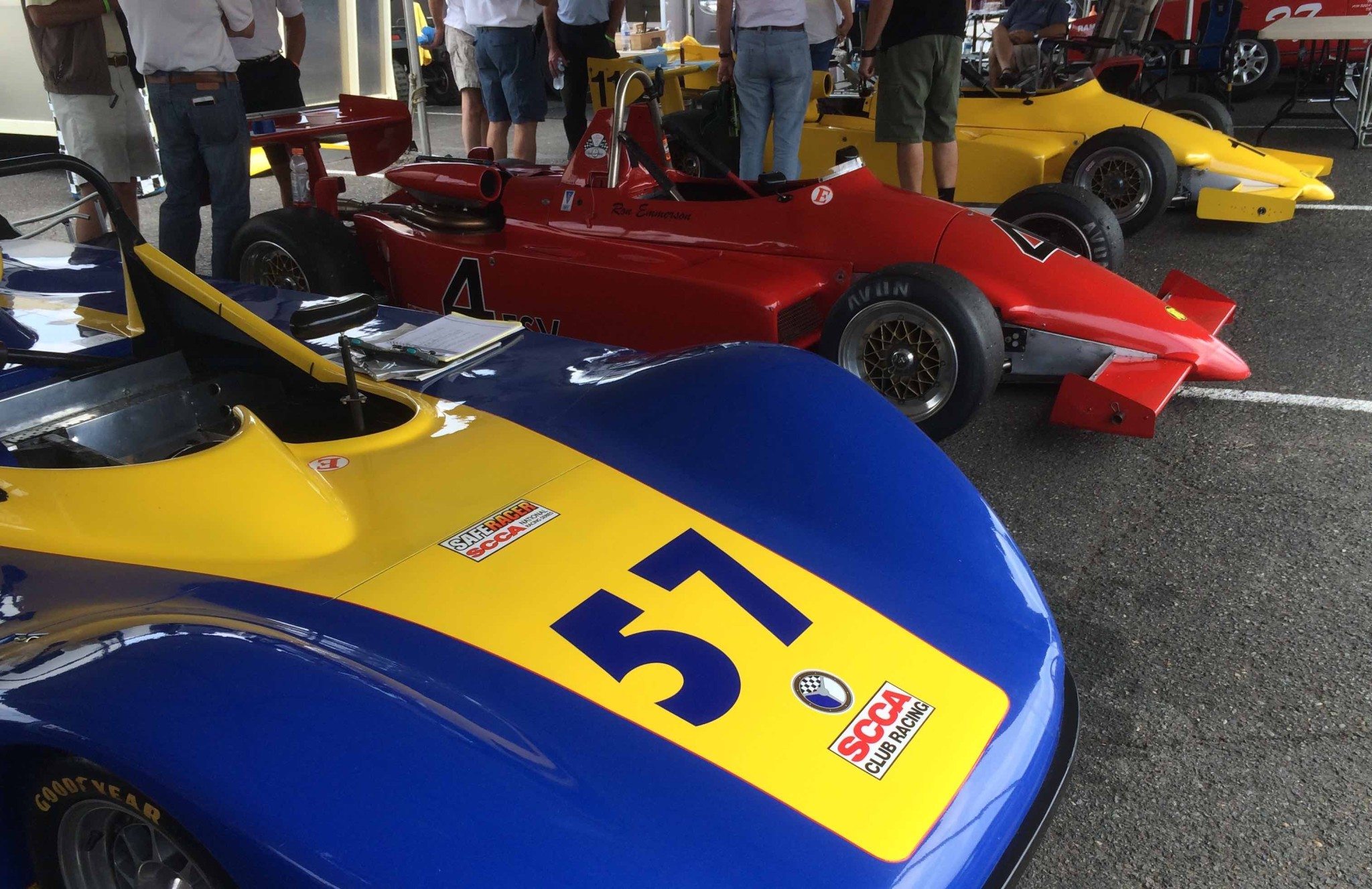 Mr. Heacock notes "Virginia International Raceway is a special place for Heacock Classic.  We've been the title sponsor of the Gold Cup weekend for nearly 10 years and it just feels like home to us. The circuit and facilities are perfect for vintage racing and the staff always make you feel welcomed. In my opinion, VIR is a real drivers circuit that requires rhythm and constant focus. I can't wait to get back there in a few weeks.  This year I'll be driving a 1960 Porsche 356."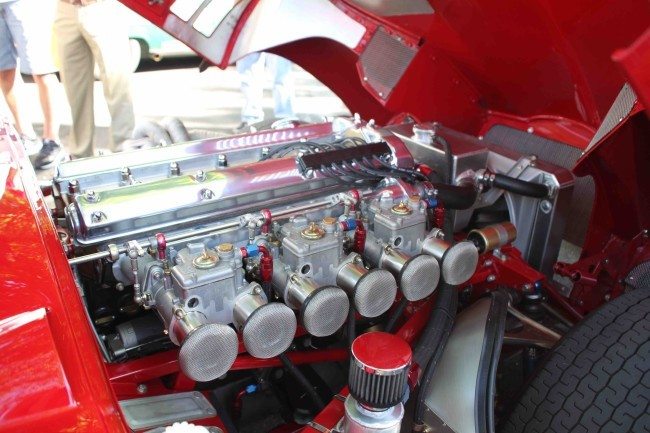 You can also be a part of the SVRA "2015 Heacock Classic Gold Cup" Race without racing by bringing your classic car out for the SVRA Show and Shine Car Show. The Classic Car Show at VIR is on Saturday, September 26th, and is open to all classic, vintage, exotic and collectible cars of interest. Each $49.00 car show registration includes:
2 weekend passes (2-day) to the vintage races, including pit access
The "Last Lap" tour of the Virginia International Raceway in your show car
Up front display parking and car show awards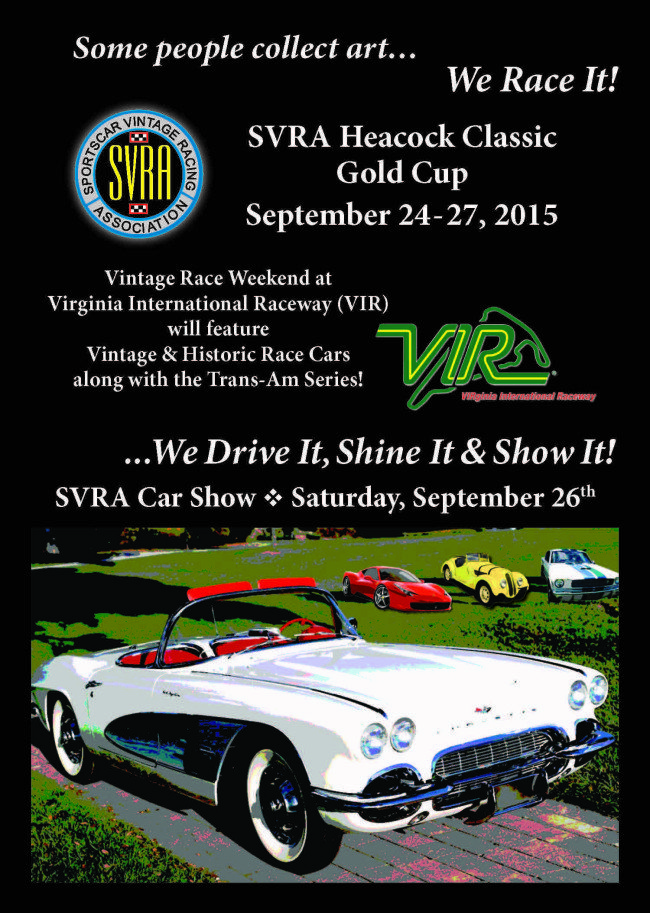 The entire weekend is held at the Virginia International Raceway (VIR) in Alton, Virginia! The Heacock Classic Gold Cup honors the very roots of the SVRA, that go back to Ford Heacock founding the SVRA 25 years ago. Today, the SVRA has grown to the largest vintage racing association in the country, with 18 races around the country and over 2,500 participants this year alone. VIR is a perfect venue for this celebration – the historically significant 3.27-mile track offers 17 turns with numerous elevation changes all in a park like setting. You will enjoy unprecedented access to hundreds of vintage and historic racecars as they roar around this historic circuit.
For more information or to register for the SVRA Heacock Classic Gold Cup Car Show, please visit www.svra.org
Let us show you how we are more than just another collector vehicle insurance company. We want to protect your passion! Click below for an online quote, or give us a call at 800.678.5173.

/* Event search Custom Code */