Send us your favorite Pet and Classic Car photos!
For the next couple of weeks, you'll hear a lot about all of the multi-million dollar classic vehicle sales in Monterey, the fabulous vehicles on display at Pebble Beach, and where the market stands once the dust settles.  It's an exciting week for any old car enthusiast, for sure, and Heacock Classic will be there in force, bringing you a little slice of the Monterey experience each day.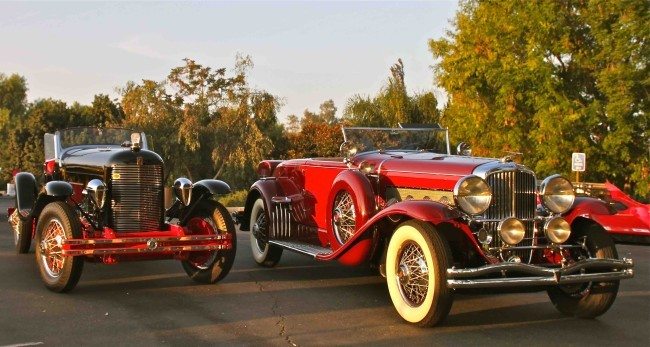 From exciting vintage racing to the finest, most perfectly prepared Concours vehicles, there is a place for every interest in classic cars, so before Monterey gets started, we wanted to provide you with a chance to share your favorite car pics – today, focused on cars and pets.  Send us your favorites, so we can post and share them, showing your love and caring attention for those four-wheeled and four-legged friends.  Here's a great start:
My good friend John Russell has an old MG T-series car he regularly drives around town.  It's quite original, shows a bit of wear, but is loved and enjoyed regularly.  He contributes this photo of himself and his pal Charlie out for a little spin.  Send us your photos of your cars and pets – info@heacockclassic.com – and we'll share them with the world!
Let us show you how we are more than just another collector vehicle insurance company. We want to protect your passion! Click below for an online quote, or give us a call at 800.678.5173.

/* Event search Custom Code */