Are You Ready for the Tri-Five Nationals!
It has been nearly a month since Heacock Classic Agents Gary Gandy and Ron Davis stepped onto the grounds at Beech Bend Raceway to set up for the Inaugural Danchuk Tri-Five Nationals. We had a good idea that the event would be a success, but we had no idea that it would be such a success that it would change the landscape of Tri-Five Chevrolets, and possibly even the direction of hot rodding in general.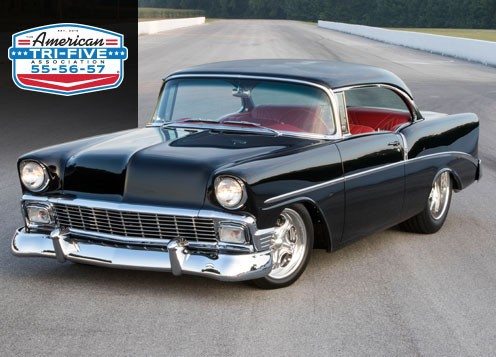 Gary told us "Nearly 2,000 cars and close to 10,000 people participated in this new event, which was one of the best run and most fun car events I've attended in my career at Heacock Classic. We were also blown away by the 350 cars that cruised from all corners of the country and joined Heacock Classic for a reception at the Advanced Plating headquarters."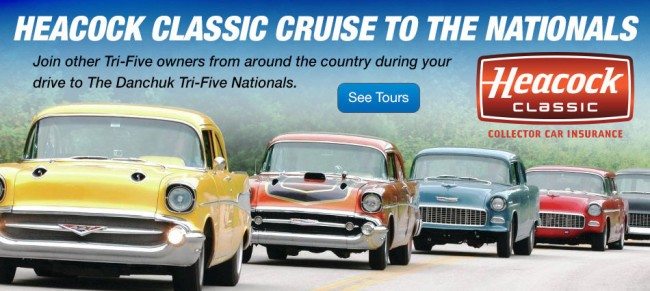 Organizer Chris Sondles agreed – "I want to thank each sponsor, vendor, volunteer, & the media for their participation, but most importantly I want to thank each and every show participant & drag racer that came from 46 different states and 6 different countries to make the Danchuk Tri-Five Nationals not only the largest, but simply the BEST 55, 56 & 57 Chevy event that the world has ever seen. Thank you."
For those that could not attend, check out our media page for coverage of the event from many different sources. You can also tune into Detroit Muscle on SPIKE on October 11 for event coverage. Super Chevy, Street Rodder, Car & Parts, Gasser Wars and other fine publications will also be featuring event coverage in upcoming issues.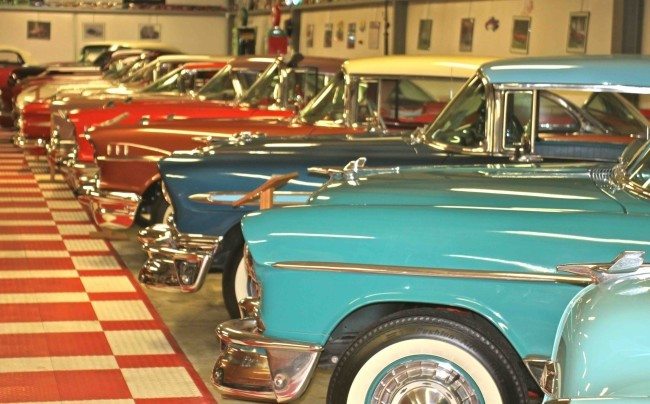 Our first event taught us a few things – we'll open advanced credential pickup earlier next year, from Thursday, August 11 from 8-8 and Friday, August 12 from 8-6. 
Credentials will be able to be picked up at Beech Bend on Saturday for the late arrivals. Activities including a Women's Oasis, model car contest, a movie theater, and the TailFins 50's & 60's band will be back to host the Friday Night Dance Party and Reception.

 The event hours on August 12 and 13, 2016 at Beech Bend for next year will be from 6am-6pm each day. The Golden Star 1956 Give-A-Way car will be given away at 6pm Saturday which will conclude the second Danchuk Tri-Five Nationals.
If you have not gotten your hotel room for this years event we suggest you don't waste time.  The host hotel (Holiday Inn University Plaza) sold out in 23 hours and well as the Hilton across the street. Don't wait to make plans to join Heacock Classic for the Cruise to the Tri-Five Nationals!
If you have a show worthy or another collectible you'd like to insure with us, let us show you how we are more than just another collector vehicle insurance company. We want to protect your passion! Click below for an online quote, or give us a call at 800.678.5173.

/* Event search Custom Code */