Portland Vintage Festival SVRA Car Show
The Portland Vintage Racing Festival presented by Jaguar shines a unique spotlight on the world of Vintage Racing and Car Culture as a whole. A walk through the pits is like a backstage pass to the rolling history of American auto racing. SVRA, Portland International Raceway, and Heacock Classic announce the new 2-day Collector Car Show held at the SVRA Portland Vintage Racing Festival on July 11 and 12, 2015.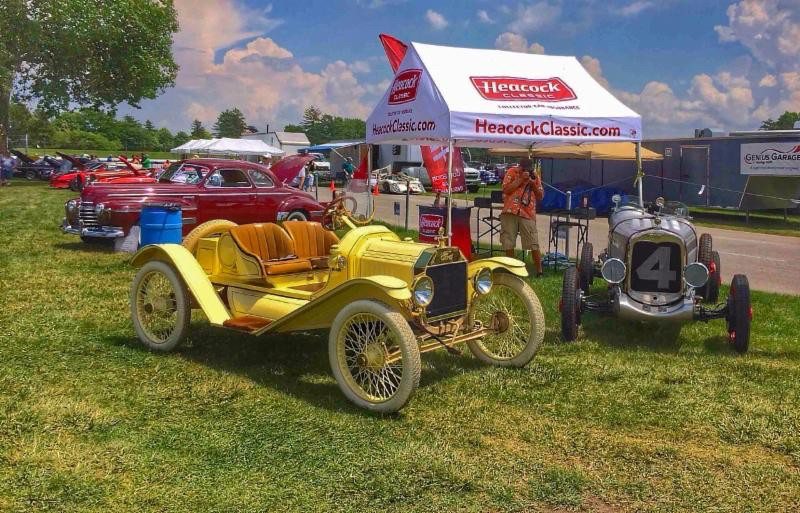 If you own a collector car, and would like to park it right up front on display while you enjoy the racing, check out these 2 days of car-guy fun!
– Display your car up front at the 12-turn, 1.97-mile historic PIR track
– Get 2 – two-day event passes that get you right into the pits
– Take a "Lunch-Time" tour of the track in your classic car
– Enjoy Saturday's Mitch Ryder concert and Fireworks
All this, and a free event poster, costs just $45, but you must pre-register HERE or contact Sandy Bauer at sandy@svra.com or 503 307 5420. Join us for a perfect classic car weekend, with great vintage racing and wonderful show cars side by side.
If you have a collectible you'd like to insure with us, let us show you how we are more than just another collector vehicle insurance company. We want to protect your passion! Click below for an online quote, or give us a call at 800.678.5173.

/* Event search Custom Code */