Photo Highlights of the 2016 Cars and Coffee at Amelia Island
We're still discovering even more great photos of the incredible Cars and Coffee event that Heacock Classic sponsored at the Amelia Island Concours. With 4 or 5 auction in the area, and of course, the Concours on Sunday, there were great cars everywhere, and dozens of clubs in Florida brought out their very best on Saturday for Cars and Coffee, with just over 400 cars displayed on the 18th fairway.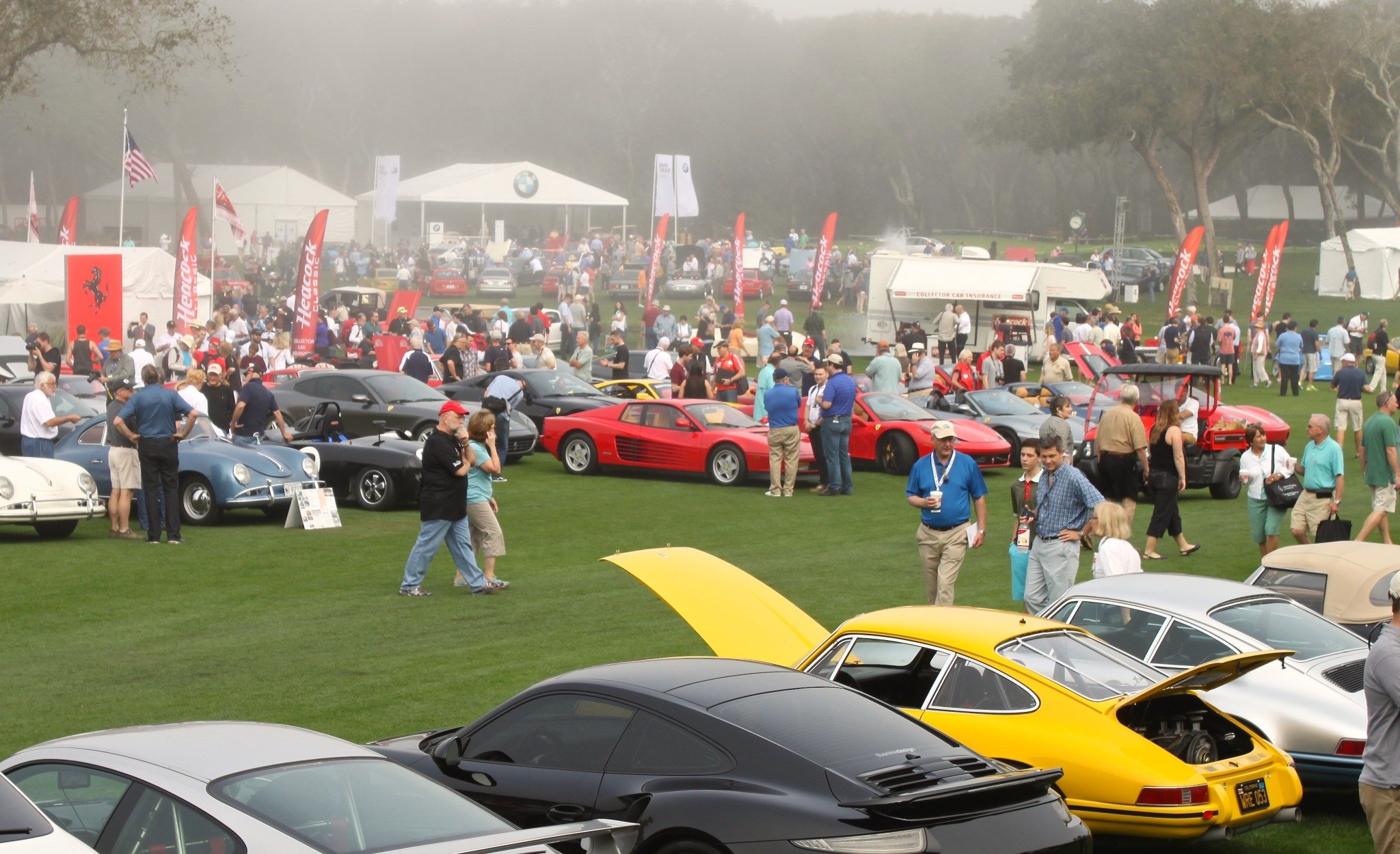 Heacock Classic rolled out the red carpet for the entrants, with gift bags, pastries, and plenty of hot coffee for everyone.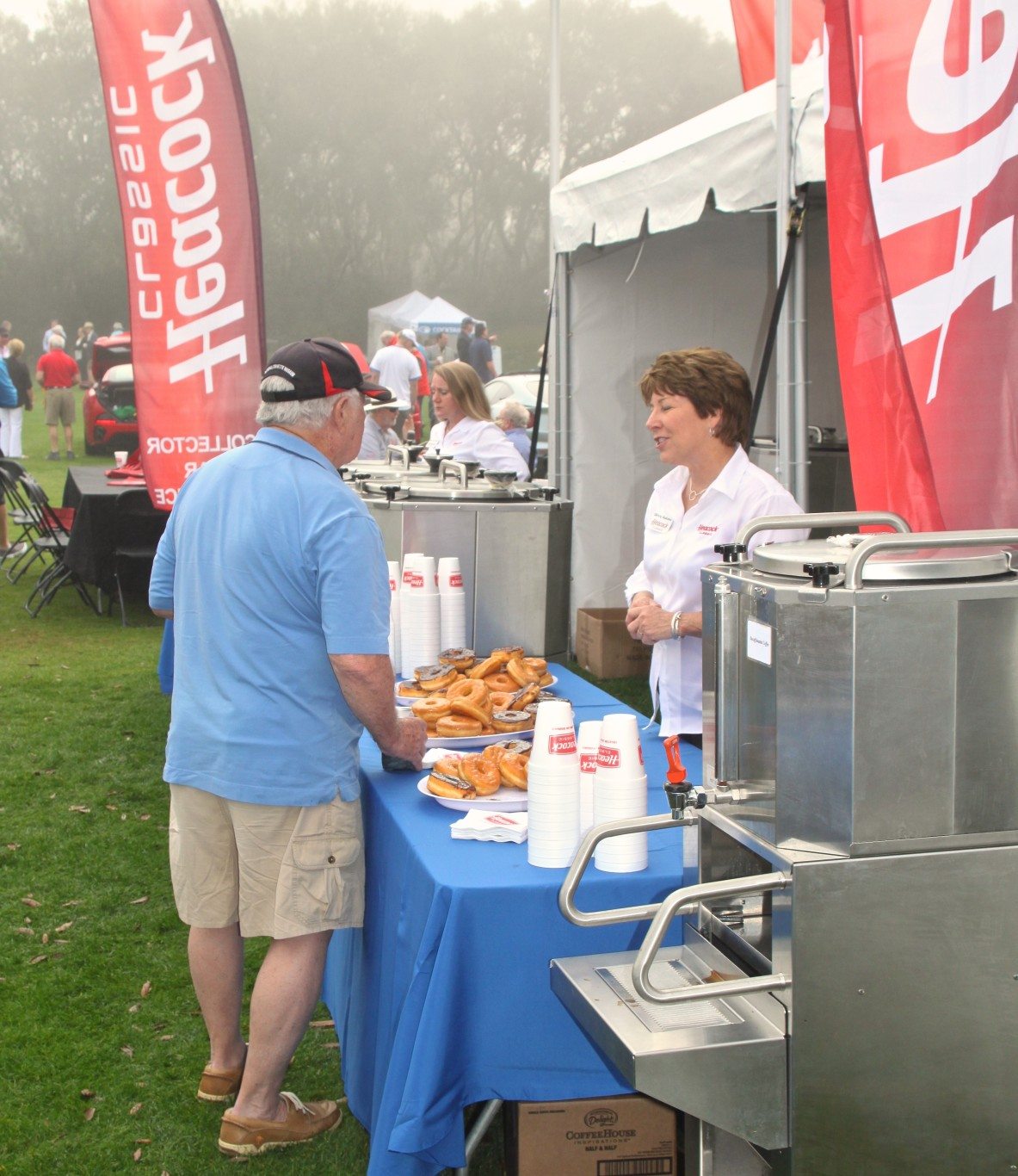 The cars were beyond cool, with an amazing variety on display. Here's one of our favorites, parked right next door.
When the local Pontiac club arrived, it was like a history lesson rolling right by.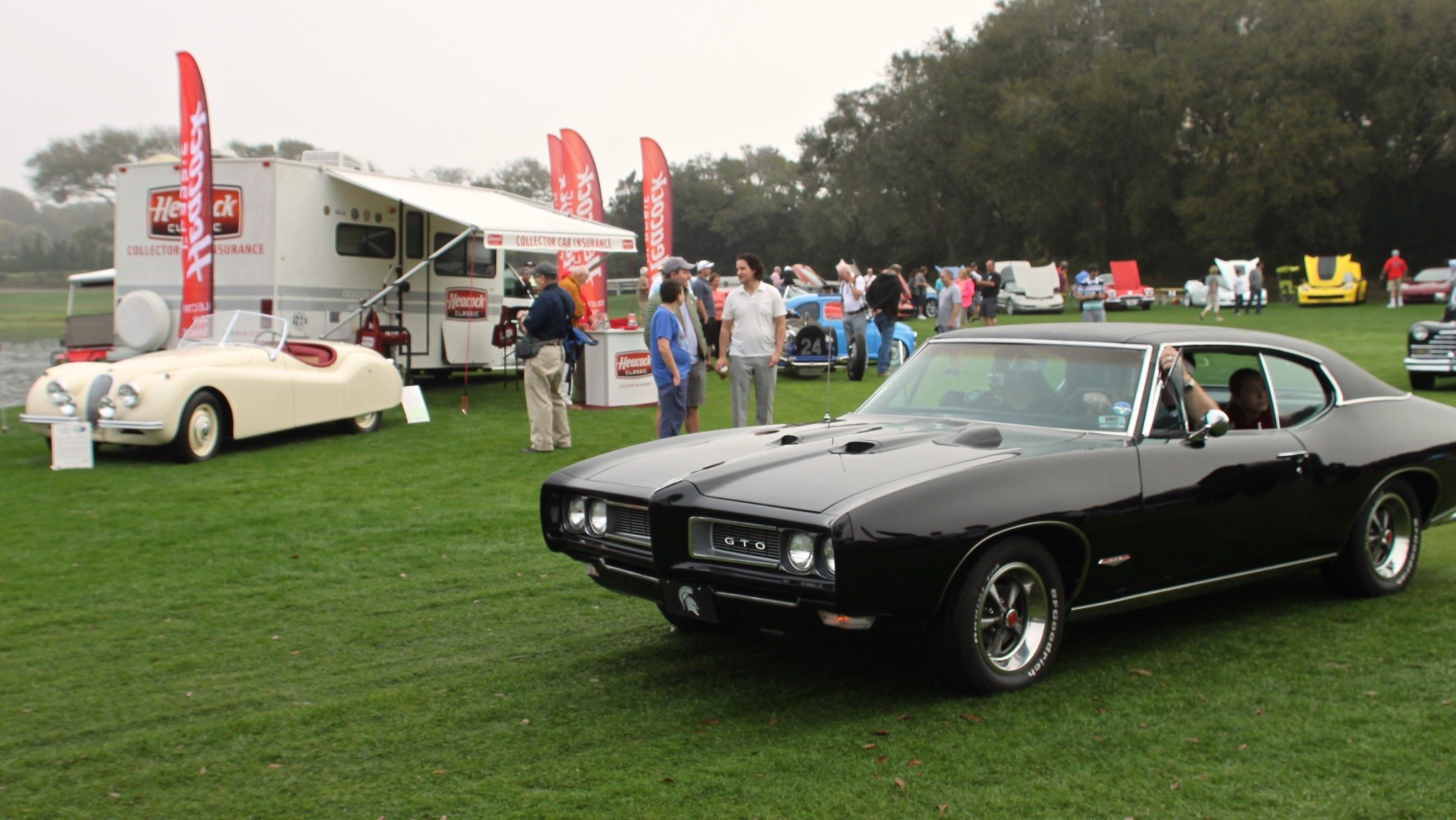 Over 40 marques were sighted, with over 100 years of automotive history represented.
Check out the 1927 Bugatti parked next to the Heacock Classic booth.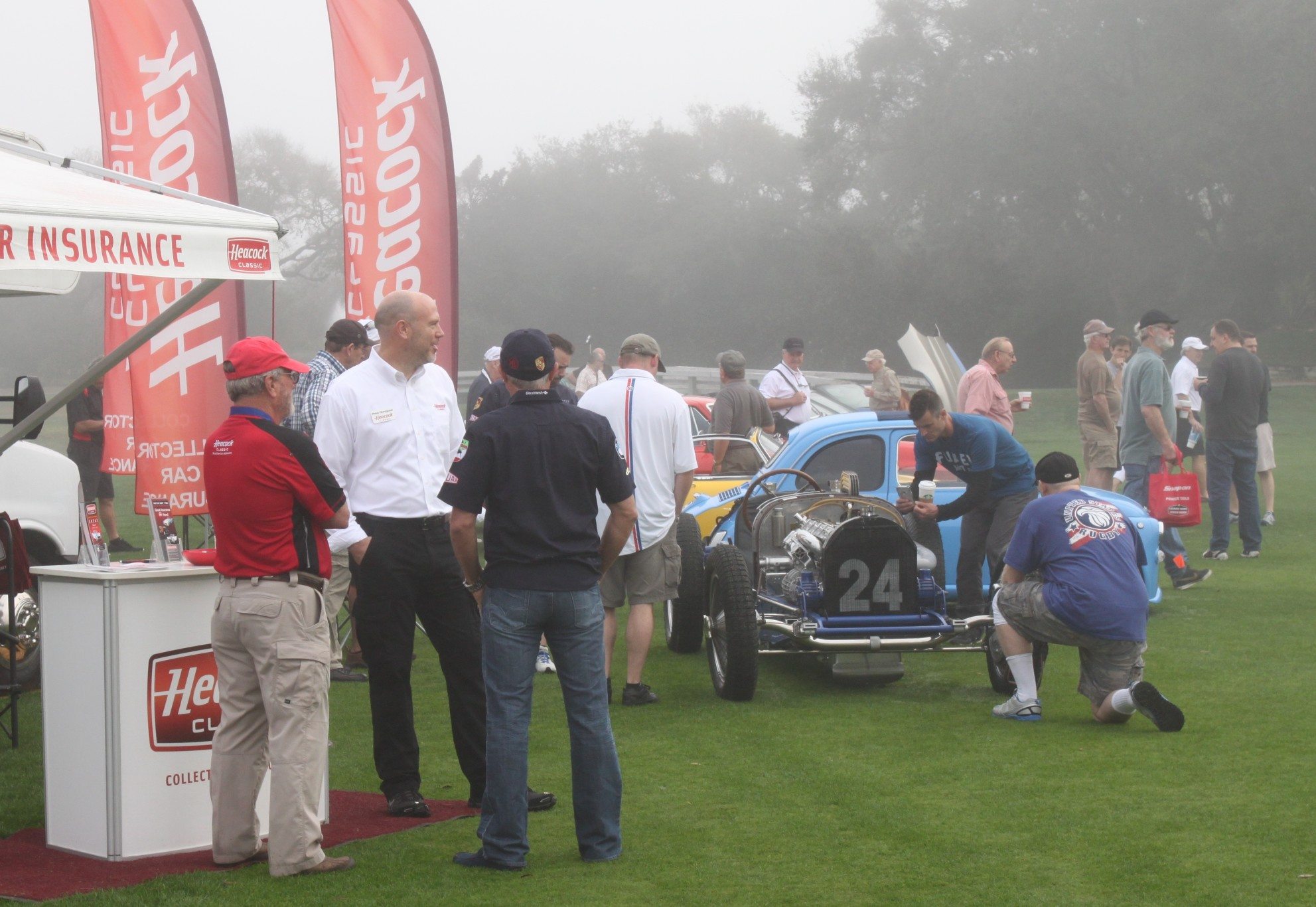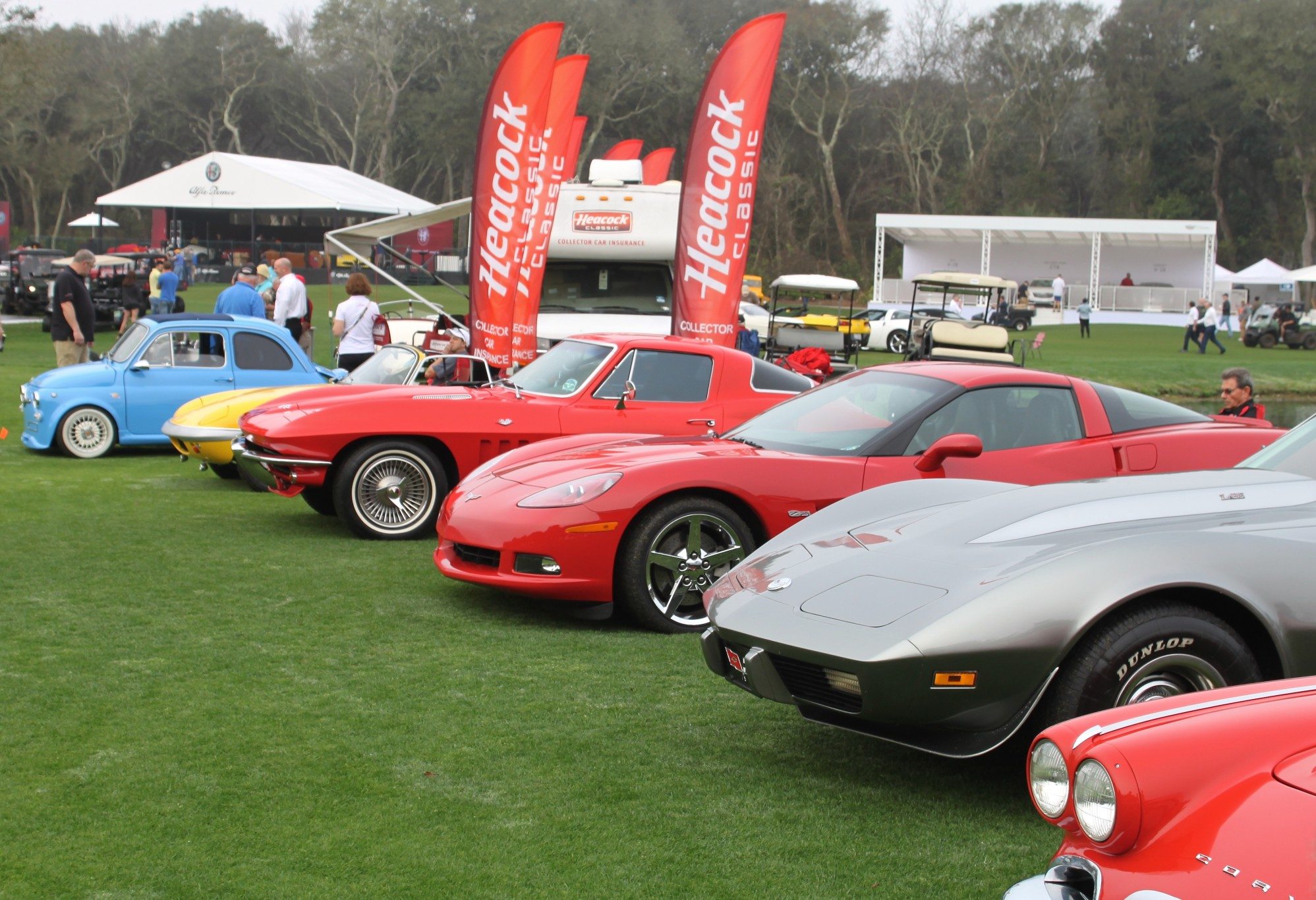 We're pretty sure that the 2017 Cars and Coffee event will be a sell-out once again, so please be sure to pre-register early at ameliaconcours.org so you can join in the fun!
If you have a collectible you'd like to insure with us, let us show you how we are more than just another collector vehicle insurance company. We want to protect your passion! Click below for an online quote, or give us a call at 800.678.5173.

/* Event search Custom Code */