Join Heacock Classic at the Hawk This Weekend – July 14-17, 2016
Join the agents from Heacock Classic at Road America for one of our favorite vintage events of the summer. The Hawk, as it is commonly known, is now properly titled "The Weathertech International Challenge with Brian Redman presented by Hawk". Whatever you call it, if you love fast cars and enjoy watching live, wheel to wheel racing, this is a great weekend to be in Wisconsin! We'll be joined by our good friends at Vintage Motorsports magazine to provide some refreshments and hospitality for our clients and their subscribers all weekend.
In the early 1950's, sports car races were being run on the streets in and around Elkhart Lake. When the state legislature banned racing on public roads, Clif Tufte organized a group of influential local citizens and leaders of the of the Chicago Region of the SCCA. This group developed plans and sold stock to build a permanent racecourse. The overall vision of Road America grew out of the dreams of Tufte, a highway engineer, who chose a rolling 525 acres of Wisconsin farmland outside the Village of Elkhart Lake for the track.
Opening in April 1955, the natural topography of the glacial Kettle Moraine area was well utilized in the design, sweeping around rolling hills and plunging through ravines. By September 10, 1955, the track's first SCCA national race weekend was held. At 4.048 miles in length, with 14 turns, the track is virtually the same today as it was when it was first laid out and is revered as one of the world's finest and most challenging road courses.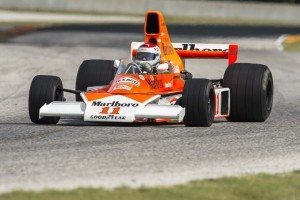 Millions of dollars in improvements have been made throughout the years, but the original 4.048-mile, 14-turn configuration has never been altered. In 2005, Elkhart Lake's Road America, Inc. celebrated its 50th anniversary. Its history was documented in a book, "Road America: Celebrating 50 Years of Road Racing" by Tom Schultz. Celebrities such as David Letterman, Tom Cruise, Patrick Dempsey, Tim Allen, Ashley Judd and the late Paul Newman have visited this venue, not only for the great racing but also the scenic surroundings of this resort community.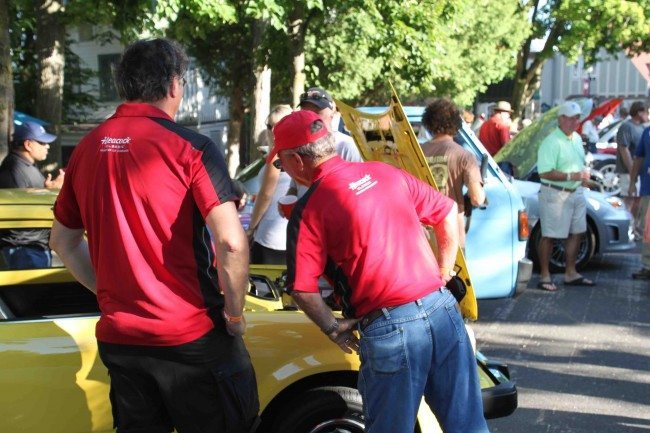 A mid-summer favorite, The WeatherTech® International Challenge with Brian Redman presented by HAWK is one of the largest vintage racing events in the United States and features over 400 cars competing in several groups. The four-day weekend will also showcase a historic CAN-AM race, which is the highlight of this year's event as an impressive field of cars is expected to gather in celebration of CAN-AM's 50th Anniversary. This year's event will also feature a special UOP Shadow CAN-AM tribute and a Corvair reunion. The Concours d' Elegance in downtown Elkhart Lake on Friday for race cars and Saturday night for street cars is a can't miss event for any enthusiast.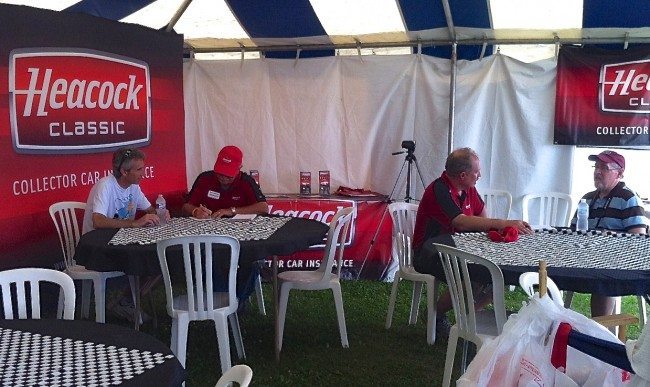 Hope you can stop by for a cool drink and some snacks in the Heacock Classic/Vintage Motorsport Hospitality tent at The Hawk this weekend! Visit www.vintagemotorsport.com or www.roadamerica.com for more details.
Did you know that we insure race cars, too? If you have a race car or another collectible you'd like to insure with us, let us show you how we are more than just another collector vehicle insurance company. We want to protect your passion! Click below for an online quote, or give us a call at 800.678.5173.

/* Event search Custom Code */