Great Vintage Racing at Indy and Mid-Ohio
It's been an absolutely fantastic June of vintage racing – beginning at The Brickyard Invitational, where our founder, Ford Heacock, raced his 1960 Porsche 356 on the famed track. We were able to occupy a garage right on pit row, and share it with our friends Duke and Fay Waldrop, racing their #62 Formula Ford.
Activities onsite included 300-400 great vintage race cars running all day, plenty of food and vendors, a car show, the Motostalgia Auction, and even a concert and fireworks. Saturday, the Pro-Am race was incredible, with veteran racing drivers reunited with some of the cars they raced back in the day – accompanied by the new owners as co-drivers – for a very fun and competitive event.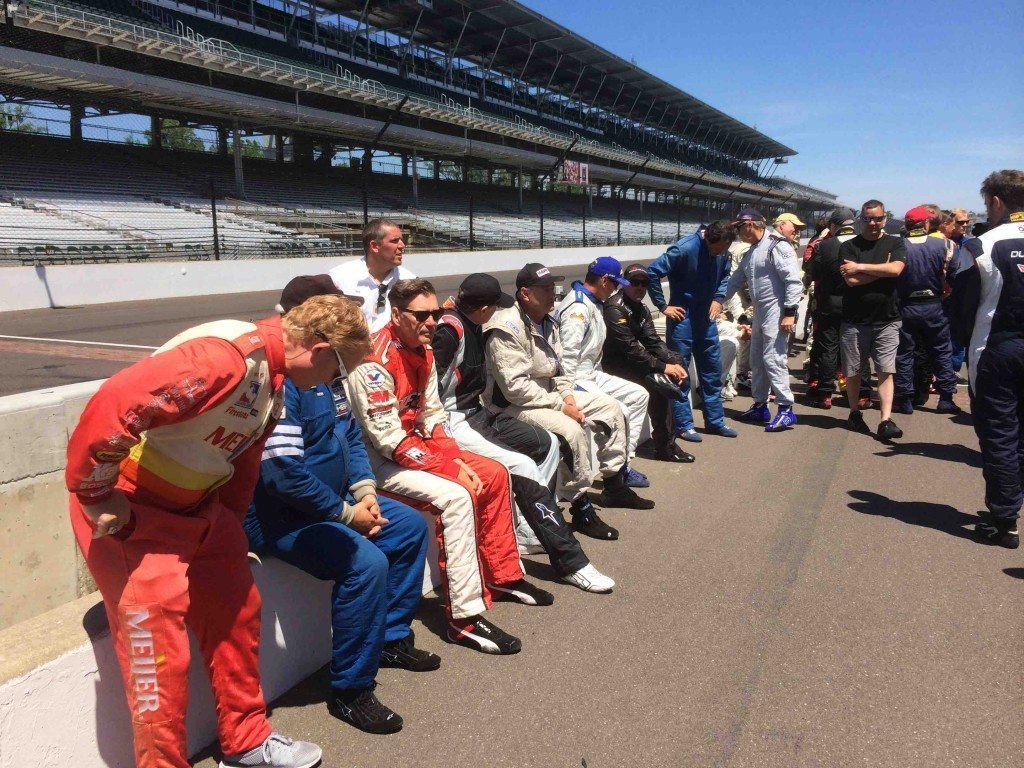 This past weekend, we made our way to the Mid-Ohio Sports Car Track, where SVRA handled the racing, and SAAC held their national convention. It's a beautiful facility, and the drivers all raved about the layout. With around 300 cars racing, the grids were of moderate size, and all participants and spectators got a full weekend of fun.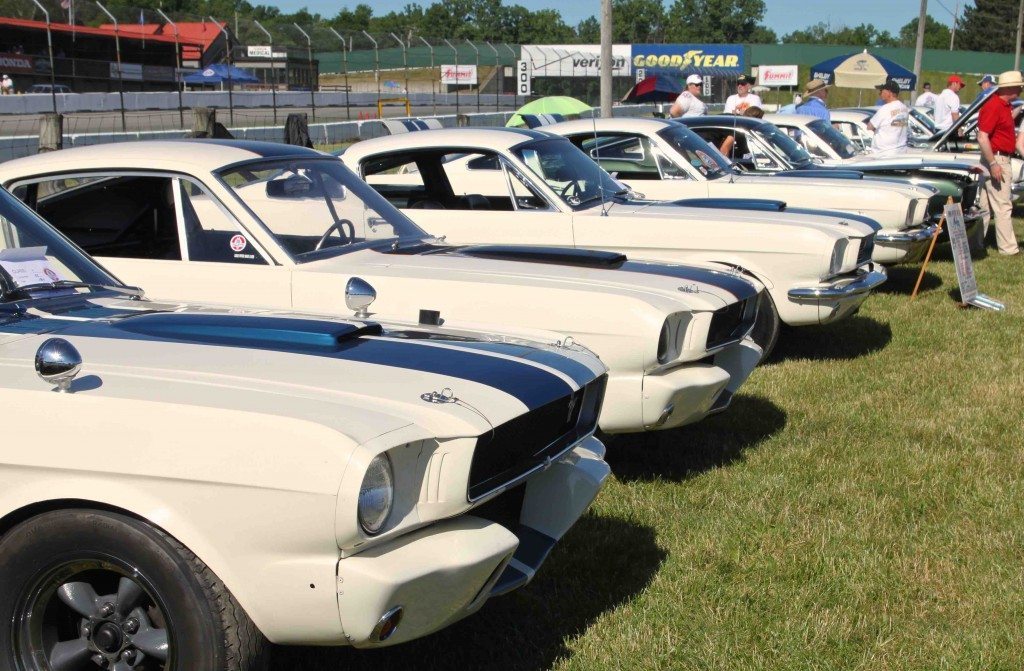 SAAC #41 highlighted the anniversary of the GT350, and in particular, the cars known as the Hertz cars, or the "rent-a-racer." The club members showed up in force with an amazing array of GT350's – everything from untouched original cars to amazing concours restorations, and including the newer Hertz cars as well. Participants were able to take some laps around the track at lunchtime, and their Concours on Saturday was quite a display.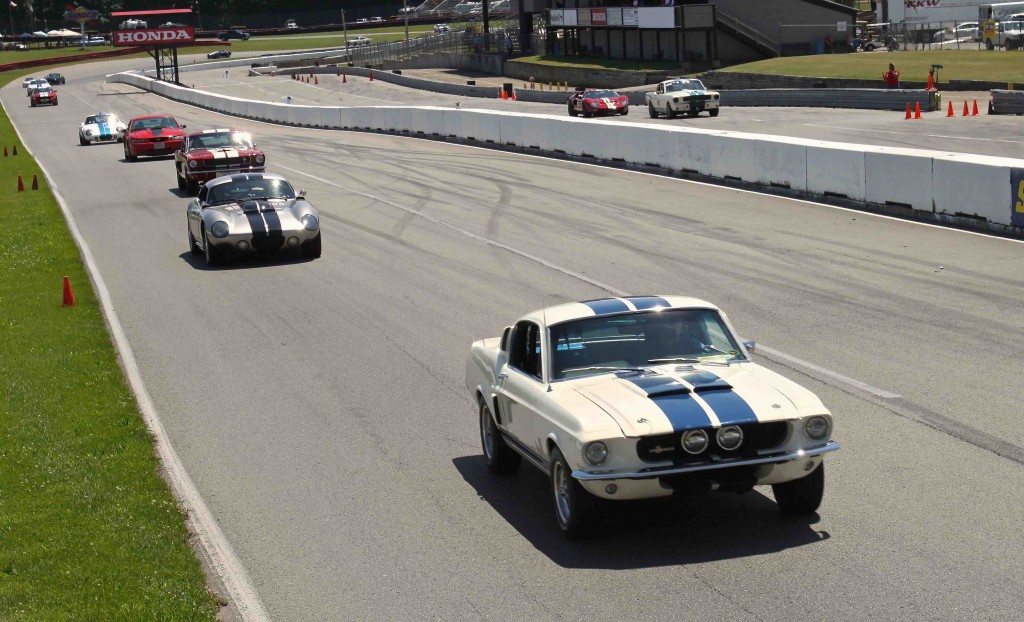 Heacock was honored to provide the tent for the SAAC office and gift sales, where business was brisk. We were also honored to have Shelby legends Chuck Cantwell and Bernie Kretzmacher join us, along with fine support from MCA President Jeff Mays. Perhaps the most fun were the incredibly cool Shelbys parked around the tent, including the 1965 AC Cobra CSX 2574, a 9,000 mile numbers matching car with one of the great Cobra restorations we've ever seen – done by Bill Murray of CO, and cared for lovingly by long-term owner Jim Ward of Arlington, VA. The car was absolutely stunning and attracted lots of attention.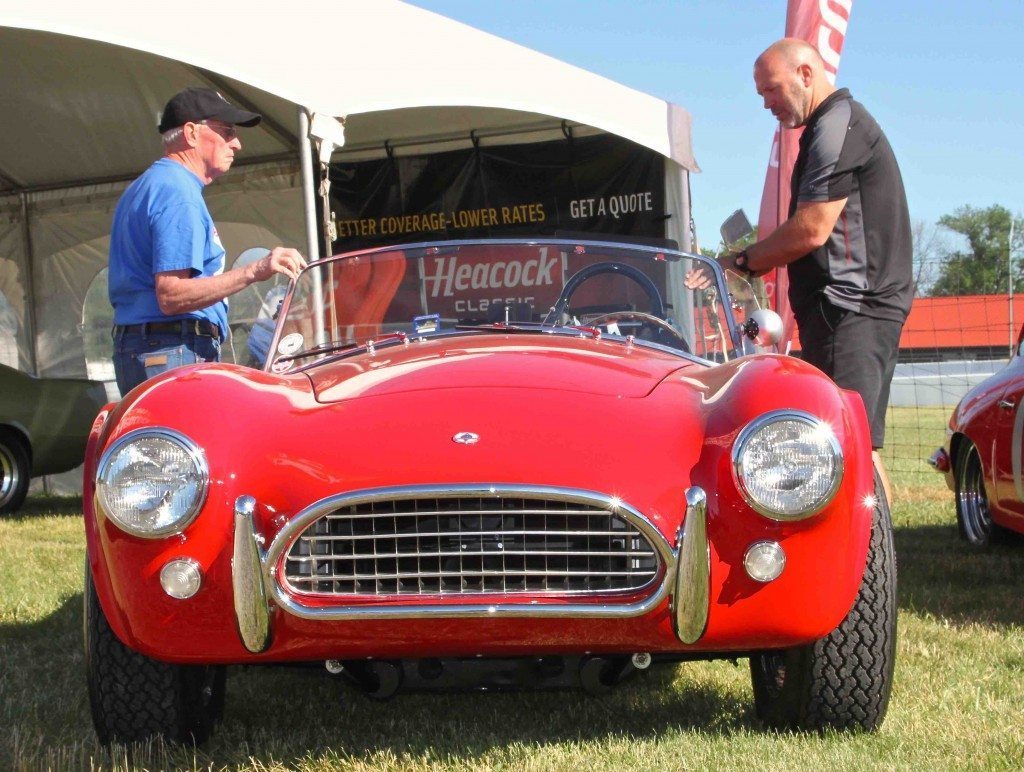 With some great dinners, plenty of eye candy, and vintage racing to watch, the crowds were very enthusiastic, and participants came from all over the globe to honor the Shelby team, who for a short period, created some of the world's most successful race cars and today, are still some of the most highly sought after gems in any collection.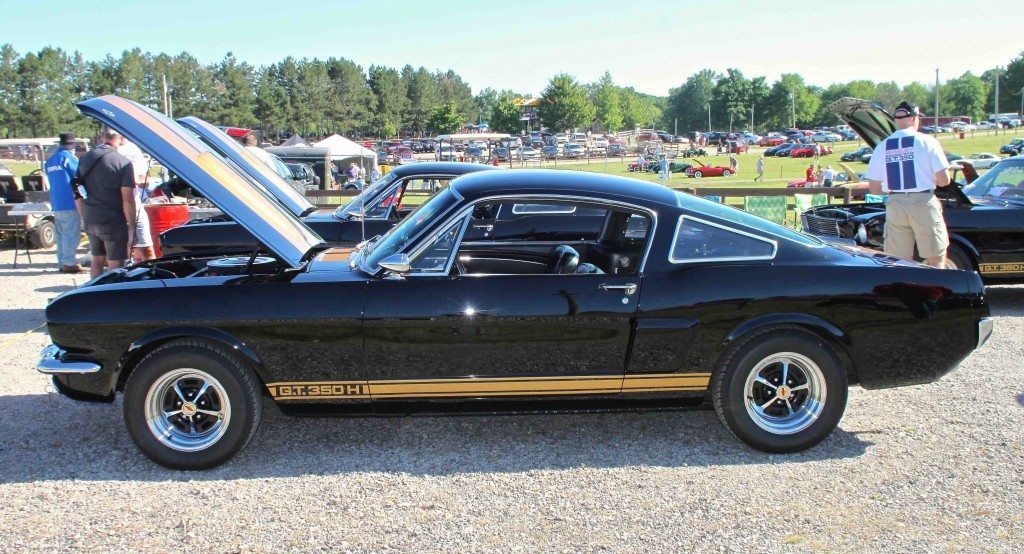 There's going to similar fun at The Hawk at Road America on July 14-17, and you can join the Heacock Classic team at great venues all around the country all summer.
Did you know that we insure race cars, too? If you have a race car or another collectible you'd like to insure with us, let us show you how we are more than just another collector vehicle insurance company. We want to protect your passion! Click below for an online quote, or give us a call at 800.678.5173.

/* Event search Custom Code */