Heacock Classic's 2019 Holiday Gift Guide for the Collector Car Enthusiast in Your Life
Black Friday and Cyber Monday deals on cookie cutter gifts have come and gone. And, let's face it, you likely couldn't find that unique gift that will turn your gearhead's wheels faster than a Funny Car's wheels in the burnout box. We completely understand this dilemma — we have to shop for the car guy/gal in our lives, as well — and we're not about to wrap up an ugly sweater and wish for their best humor.
So, we've assembled some great ideas for the perfect gift that no one else in your family will think about giving your favorite gearhead this holiday season. Think of this as the 12 Days of Christmas for car collectors: Gift ideas that range from $ to $$$$ (and then some).
Without further ado, lets dig in!
Car guys and gals will always need the basic necessities: tools, gear, and accessories. Every Collector Car owner needs a battery tender to keep their car maintained and ready to crank when the time comes to back it out of the garage. Keep in mind that some tenders are made for passenger car/truck batteries, and others for smaller batteries such as motorcycle, ATV and lawn tractors. Note the one(s) you need, and begin your search ASAP!
And, while we're talking about gearhead garage needs, how about storing their precious Collector Car in a CarCapsule? Talk about the ultimate Collector Car protection from critters, bugs, dust, humidity etc. Best of all, CarCapsule has storage options available for all types and sizes of vehicles including motorcycles!
Moving on, we all know someone with a Porsche. And if that someone has been around P-cars for any length of time, you know how they feel about their German engineered driving machine. This holiday season, Lego (yes, THAT Lego) has continued to add to its line of products for the car enthusiast and 911 owners in particular. From the easy to build 1974 911s, to the expert builder 911 RSR race car, Lego has something for every age builder or collector! P.S. Don't forget to check out Lego's GT40's and Corvettes. They make it fun to build whatever your Collector Car heart desires!
What do car guys and gals do in the middle of winter when they can't drive their cars? Well, if you're like me, you tinker in the garage looking for things to maintain, fix or clean. Speaking of cleaning, how about some new detail products? Griots Garage, Mother's Polishes and Meguiar's are all fantastic options. From washes and waxes, to applicators, towels, brushes and buckets, these items will keep your enthusiast occupied for days!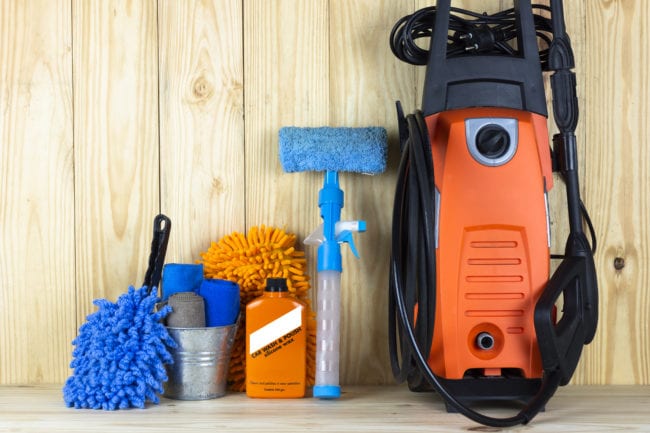 And, while your car guy/gal is in the garage, what better background noise than to have their favorite TV show streaming all day?! Let's face it, everything is streaming these days and the folks over at PowerNation and MotorTrend TV have some of the best shows and technical information available for viewing online. Subscriptions are inexpensive (E.g. $1 a month) and can last a year or more. Best of all, your gearhead can take their favorite shows with them wherever they go (on a mobile device with internet connection, of course).
If you're not sure about online streaming, there's always the tried-and-true magazine subscriptions. Who doesn't love getting something in the mailbox each month (well, something that isn't a bill)?! Gearheads love to hold onto these editions (as you've likely noticed the endless stacks of them laying around the house/basement/attic). Collector car magazines like Vintage Motorsport, Classic Motorsports, and Grassroots Motorsports have great deals on subscriptions. And, better yet, some even offer a free T-shirt with paid subscription. Now that's a double play!
Don't have time for shopping or need an "easy fix" for the car guy or gal in your house? I have to say, this is one of my favorite options and "go tos" (frankly, because I like to shop for my own car stuff and have it here FAST)! The folks over at Summit Racing, Speedway Motors, and Jeg's make it quick and simple. Gift cards are available in many different amounts and they're ALWAYS in season.
I'll bet dollars to donuts that there's always some extra real estate left in the garage for a cool painting or poster to display on the wall. And, let's be honest, car people like to see cool cars! Have a vintage car enthusiast in the house? Hit up Tony Singer at Vintage Auto Posters for some of the best vintage road art available. And, if the walls are in need of some next level art, how about commissioning a "one of one" painting of your prized possession? There are plenty of automotive artists out there, but Nicholas Hunzinger will absolutely make your art come to life.
Know someone that needs a garage makeover? Our "go to" for new cabinets, workbenches, storage and organization can all be found at Garage Organization.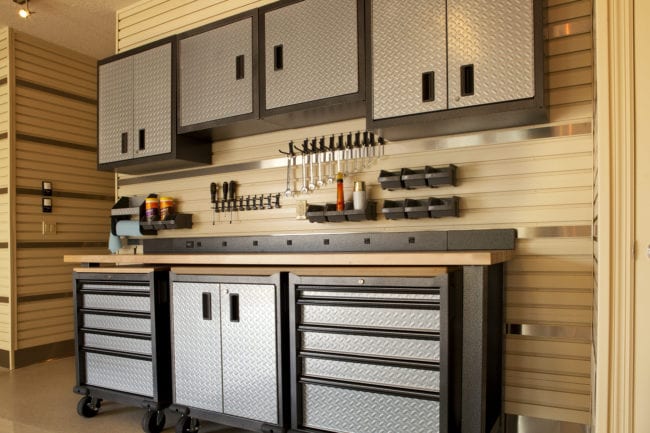 2019 will go down in automotive history as a great year for Hollywood car movies. Trading Paint, The Art of Racing in the Rain, and Ford v. Ferrari were some of the highlights. Great racing scenes, chases, and the sounds that come from these fossil fueled machines are what turn our cranks! Movies that are already out for purchase such as the remake of Gone in 60 Seconds, the wildly popular Rush or the classics like Steve McQueen in LeMans and James Garner in Grand Prix are all standards for our movie libraries. Don't forget to check out some of the more obscure movies found on Netflix, Amazon, etc. like Williams, Senna, McLaren, Agnelli, and series films like Formula 1: Drive to Survive and The Gentleman Driver for hours of viewing enjoyment.
Did you know that some of these movies from 2019 were originally books? Pick up The Art of Racing in the Rain by Garth Stein and we promise that you won't regret it! Know a Ford v. Ferrari movie lover? A.J. Baime originally wrote the book Go Like Hell: Ford, Ferrari, and Their Battle for Speed and Glory at LeMans almost 10 years ago and it's an epic story, period! The Limit: Life and Death on the 1961 Grand Prix Circuit by Michael Cannell is also a must read for any racing enthusiast. And, for some lighter reading, try Cannonball by Brock Yates. Amazon is a great resource for other suggestions once you drive down this rabbit hole.
Lastly, if you have a racer in mind, you may have heard whispers of lap times and personal bests. Racers are always trying to beat a faster car or driver. (At the very least, we always try to beat the clock and push our personal best lap time on whatever track we are racing!) The best advice I have ever received regarding improvements in lap times was from the legend, Mark Donohue via Walt Hane. Simply put, "the best bang for the buck is to improve the driver." Driver coaching is how the fast get faster, and how the really fast make it look easy. Schedule some track time and instruction from Stevens Miller Racing, E. Paul Dickinson, and/or Ed Zabinski The Racing Coach.
Hopefully this list of ideas will help make the holiday shopping season for your Collector Car enthusiast a little less stressful and quite possibly a little more meaningful to that gearhead on your shopping list.
We welcome you to share your suggestions or ideas on Facebook and Instagram!