7 Days in Monterey 2016 – Favorite Photos
I was asked to summarize my week in Monterey with just 7 photos – one for each day. This was tough, as there are so many events, so many great cars, and I took hundreds of photographs – but here goes:
DAY 1 – The Garage Style Magazine Garage Tour – About 50 of us toured to several great garages, where the owners would take us through their process of creating the automotive ambience they chose for their garage.  This one – full of vintage touring cars – each with a story of a long drive or club tour.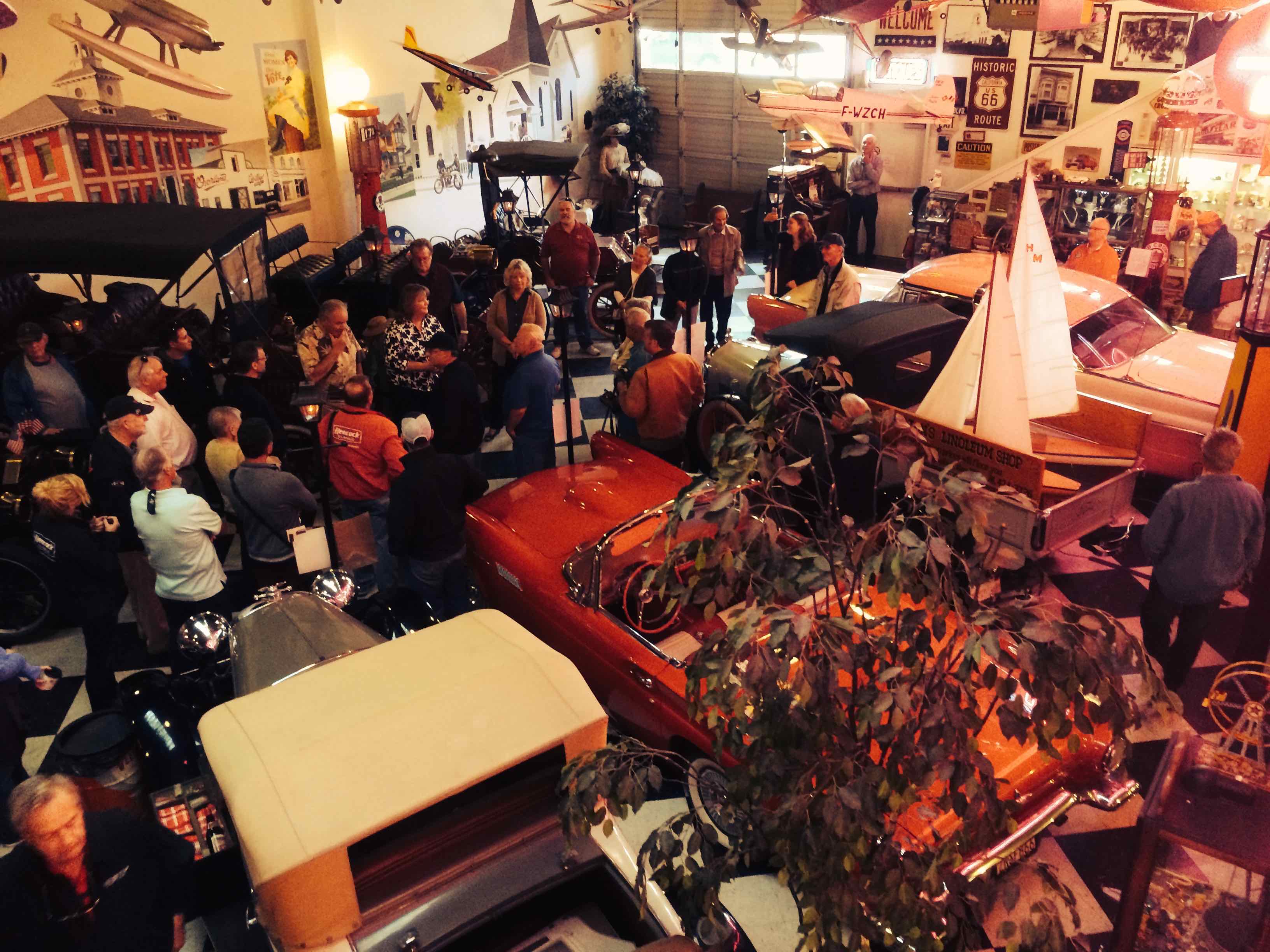 DAY 2 – Carmel-by-the-Sea Concours – There were hundreds of cool cars displayed on the streets of Carmel, but none created a scene like Gary Wales' latest creation.  With a Batman theme and a 12-cylinder fire-truck engine, he created quite a stir entering the show – and did I mention – he does one of these every year?
DAY 3 – The Auctions – Well, you could write a book about what was offered, what sold, and what didn't at the 6 major auctions in Monterey – but suffice it to say the totals are just shy of $350 million sold, which is down about 50 large from 2015, with a significantly lower closing ratio throughout.  Me, I love vintage motorcycles, and here's just a few from Mecum, where the selection was wide and deep.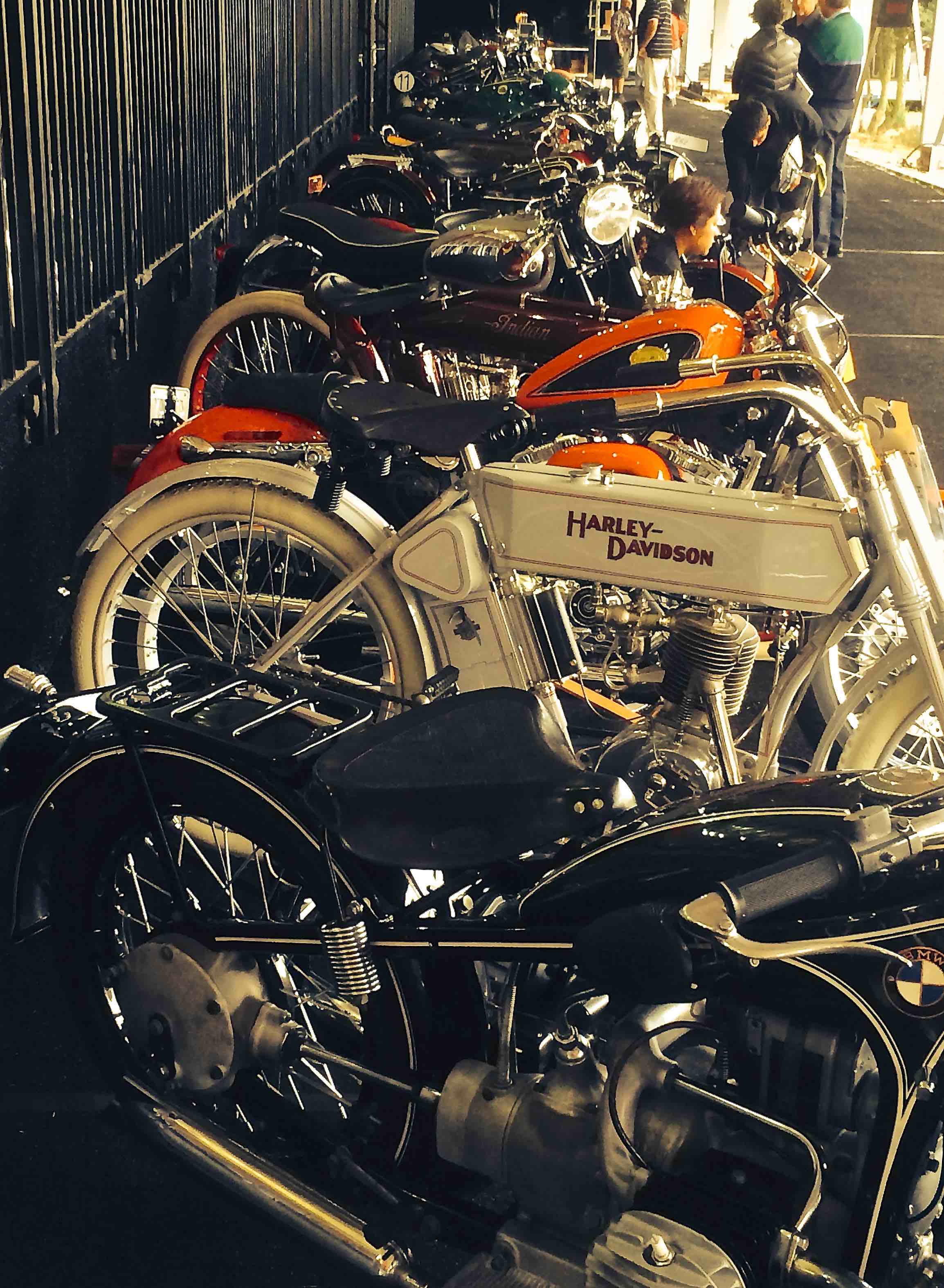 DAY 4 – The Pebble Beach Tour – Hard to estimate the total value of the cars that roll past you on Thursday morning in Monterey – certainly many hundreds of millions of dollars.  Gets an insurance guy's heart a-twittering to see them parked so close together, with thousands of spectators clamoring for a look.  The crowd was huge – and no wonder – with a Concours ticket price jumping like an Olympic pole-vaulter, it's a chance to see these great cars for free.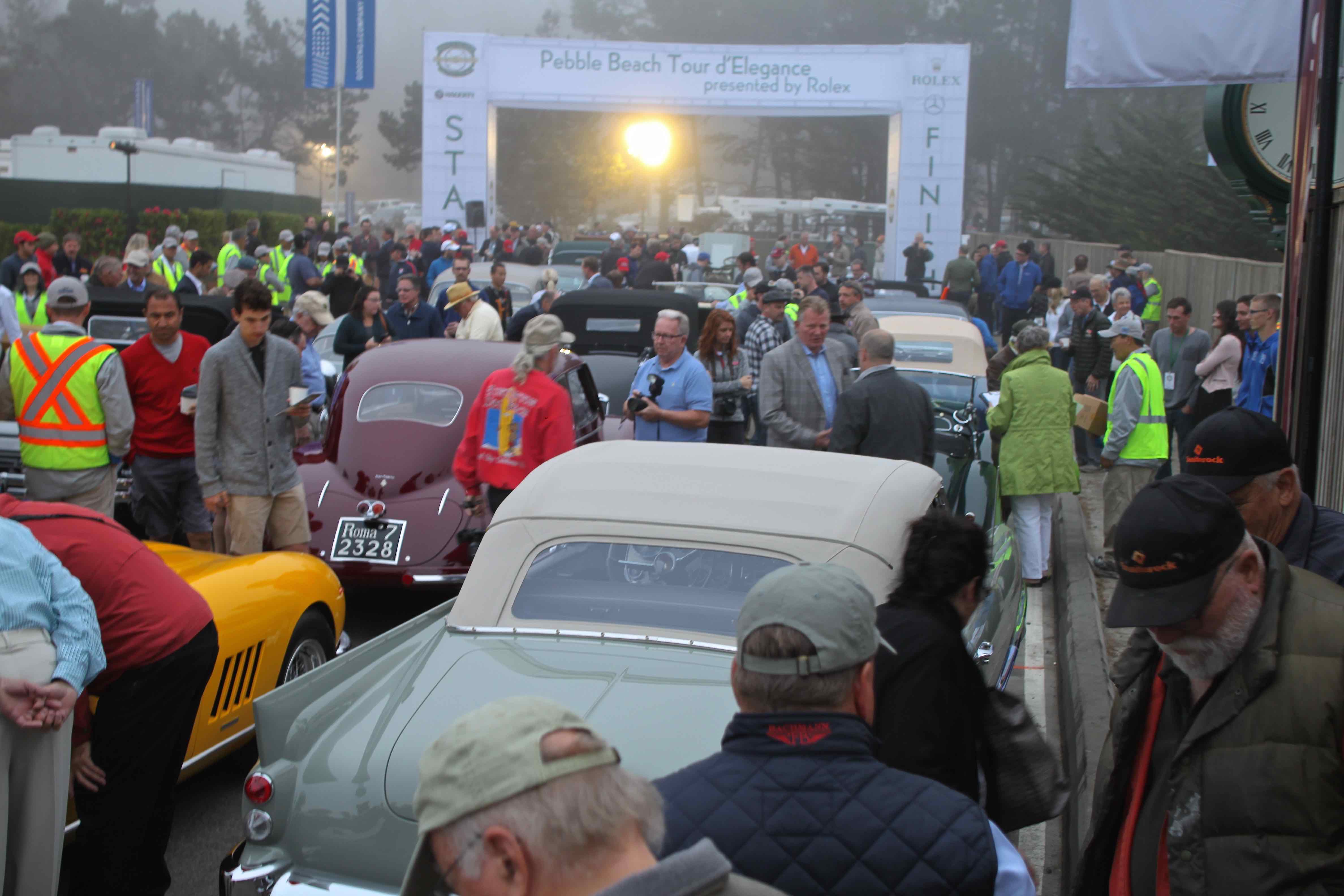 DAY 5 – Laguna Seca – This is an easy choice for me – among all the great race cars here, the Pre-War aisle is always my favorite.  Wonderful racing for 4 days, and wandering the pits is like a back-stage pass to racing history.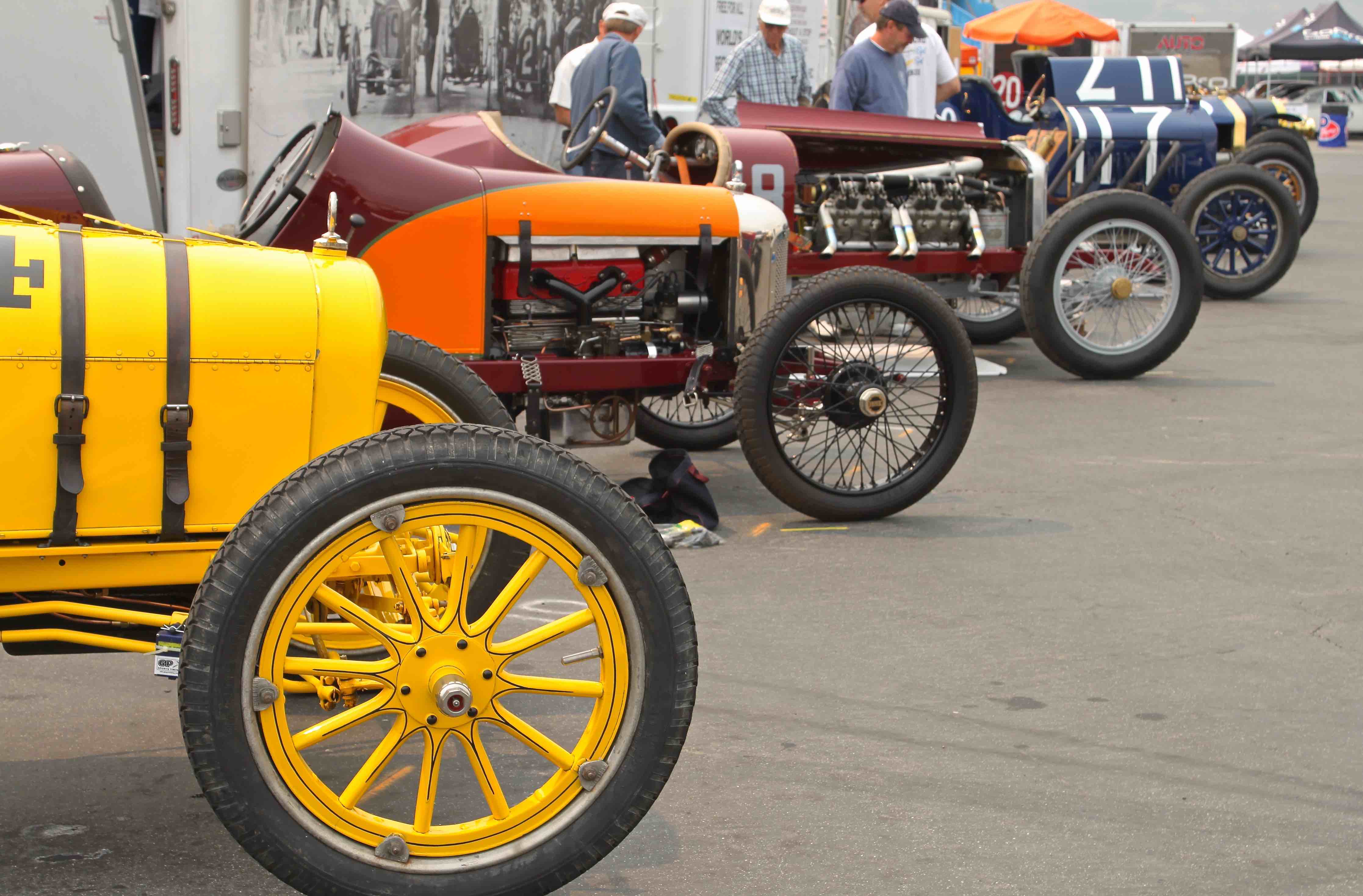 DAY 6 – Concorso Italiano – I call this one "Which Color?"  I spoke with this gentleman at length, and he came specifically to see the featured Muira row.  He was gazing at these cars like a freshman boy at the Senior High School dance – and stated he had always dreamed of owning one.
DAY 7 – Pebble Beach Concours – This is a photo that gets taken 1,000 times at every Pebble Beach Concours. The cars in the feature row are not judged and have been a variety of marques over the years. For 2016, Pebble featured an incredible fleet of Ford GT40's.  Nicely parked, I might add – which is why every photographer snaps this one.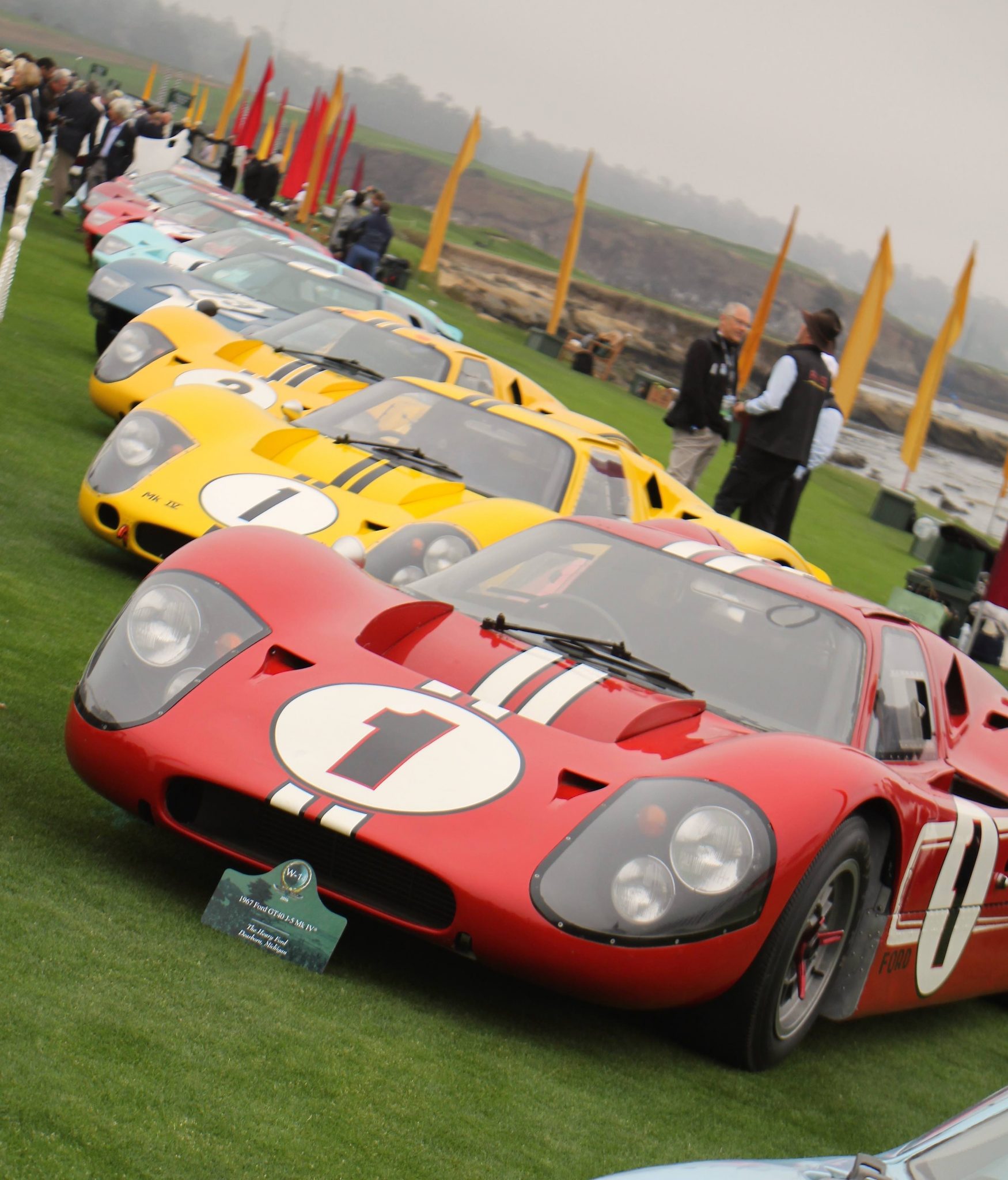 If you have a collectible you'd like to insure with us, let us show you how we are more than just another collector vehicle insurance company. We want to protect your passion! Click below for an online quote, or give us a call at 800.678.5173.

/* Event search Custom Code */